When considering seating in a kitchen or bar area setting there three basic kitchen seating heights that can be used; Table Height, Countertop Height, and  Bar Height. With each of these heights, there are general rules as to how much knee space is required for comfortable seating. The taller the height of the countertop, the less knee space is required.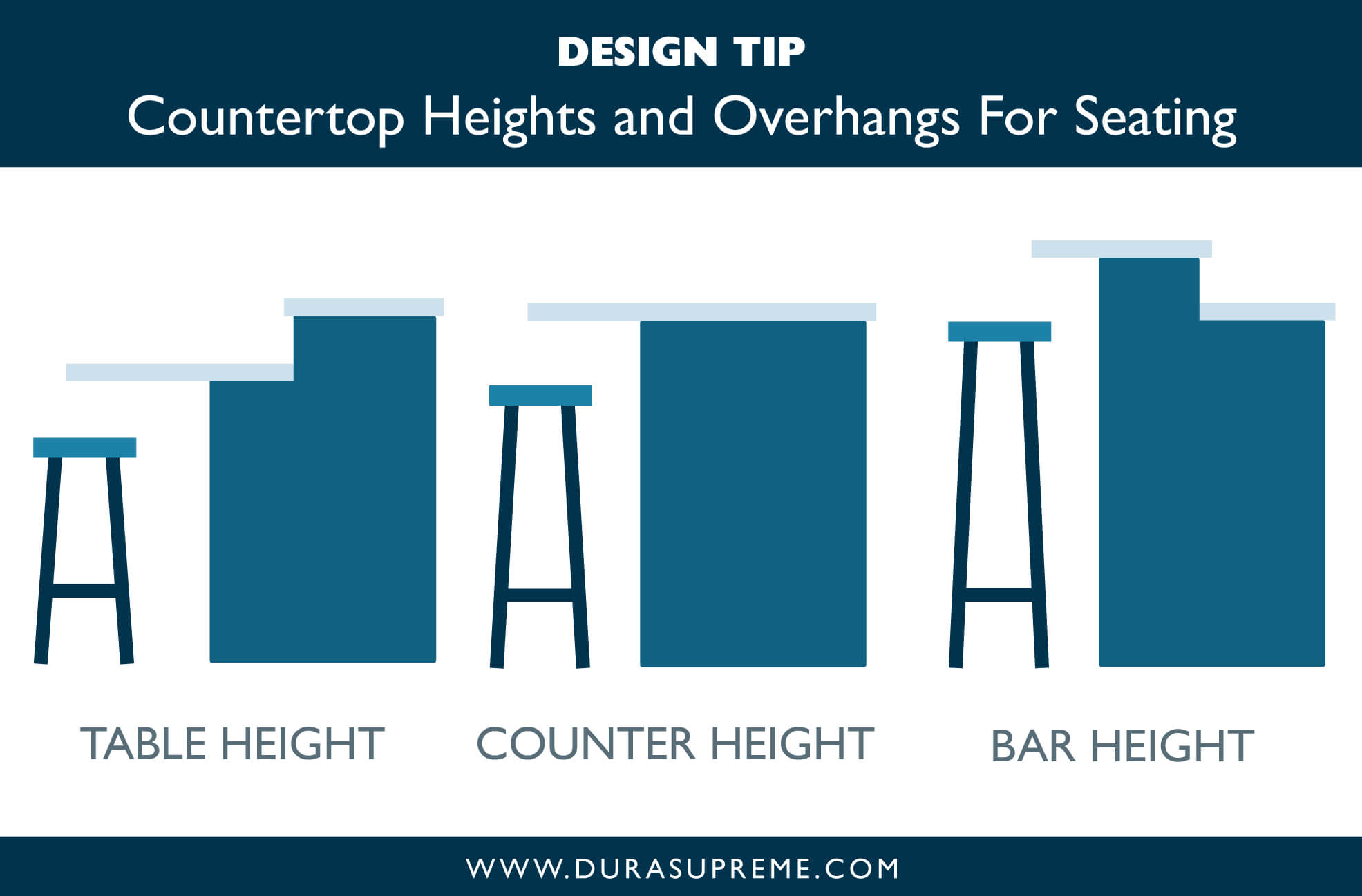 Table Height Seating
The final choice would be the standard table height, which is approximately 28″ – 30" off the floor. A standard dining table height requires about 18" of knee space. If you are considering some type of lowered counter to mimic table height, make sure to allow for the additional knee space. When shopping for seating, a 18″ – 23" high chair or stool will work the best.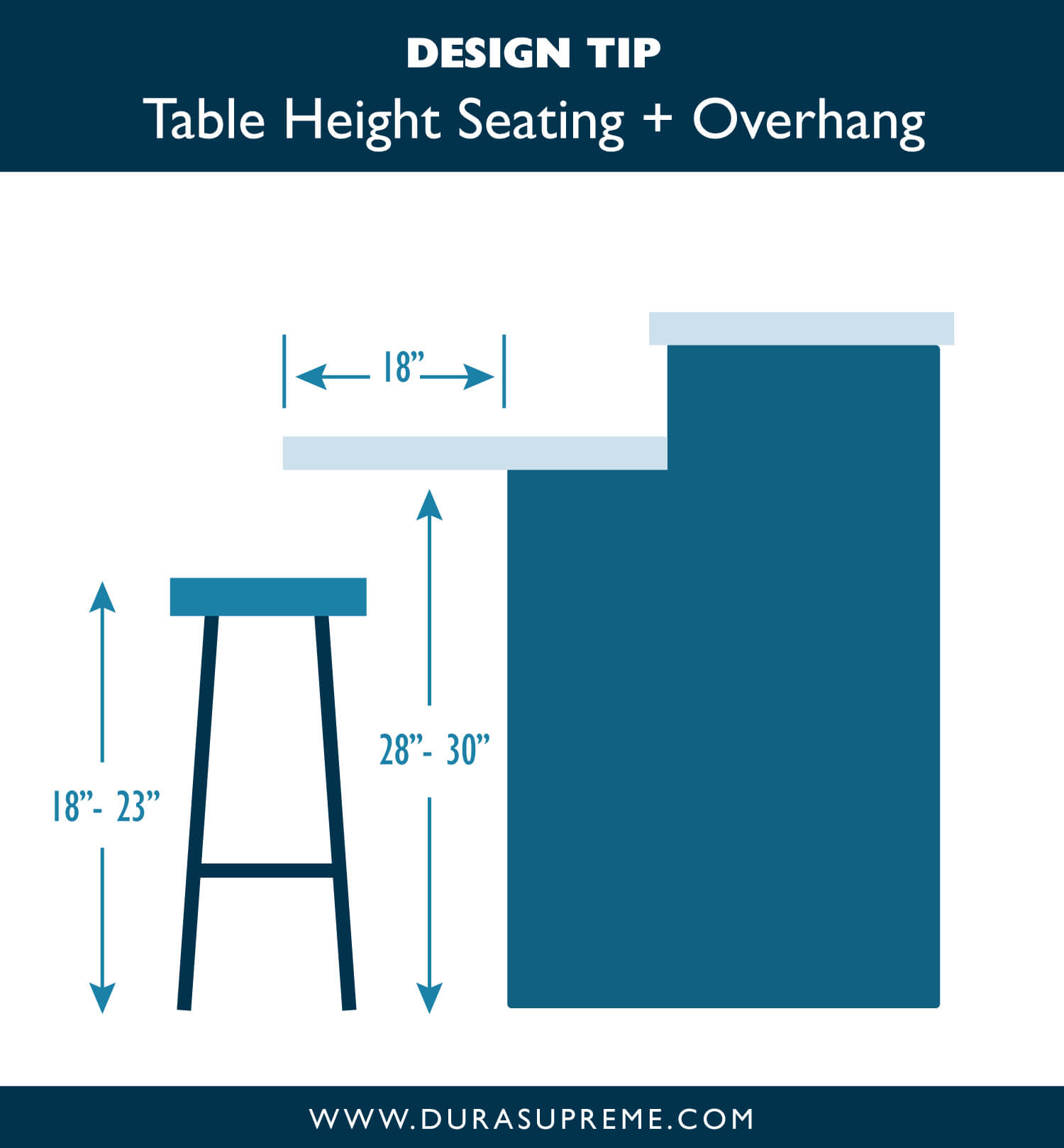 Counter Height Seating
When you move up to counter height which is level with the standard base cabinet height, approximately 36" off the floor the ideal knee space is 15" deep. Depending on the type of countertop material, this depth may require the use of countertop supports like a corbel. When shopping for seating, a 24" high chair or stool will work the best.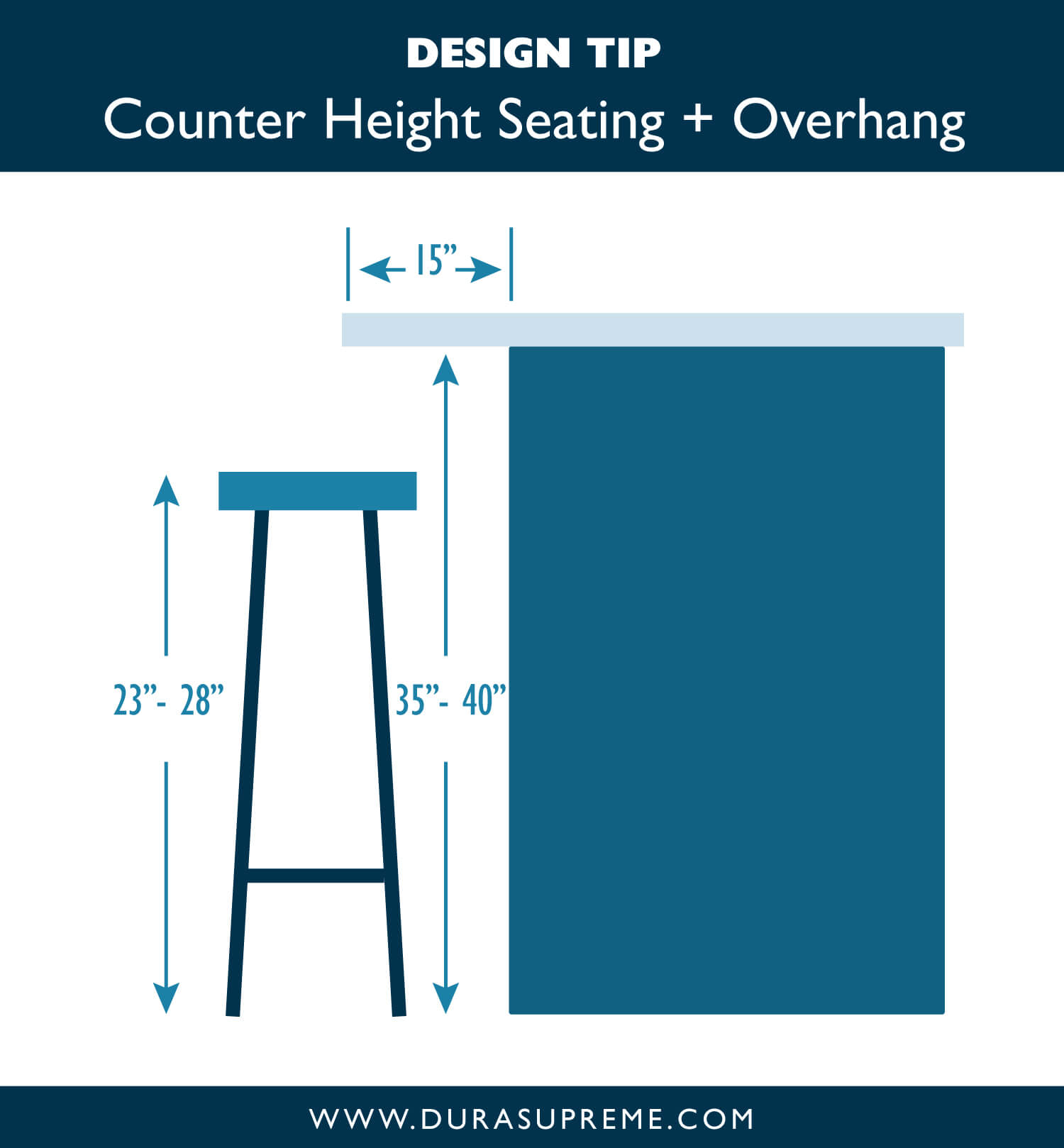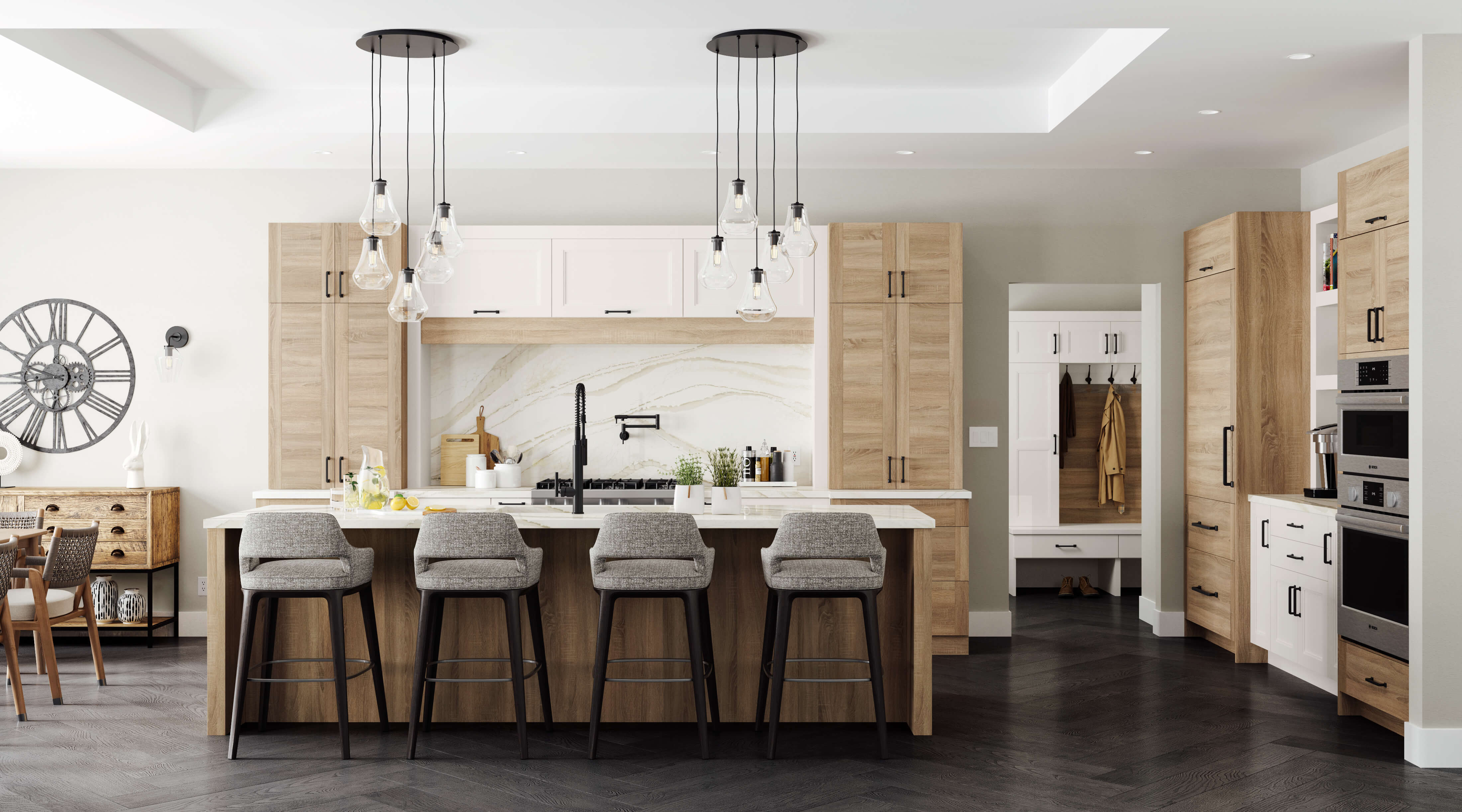 Bar Height Seating
 If you opt for bar height seating at 41"- 43″ off the floor, the recommend knee space is 12" and the stool height would be 30". With this countertop height, it is also a good idea to consider the ages and abilities of those that would be sitting at a higher counter. Small children and tall stools sometimes are not the best combination.