Between quarantining, working from home, juggling our children's online school and everything else that has come with living through a pandemic, the changes have affected how we live and have taught us a lot about our homes and how they function.
Studies have shown that homeowners everywhere are finding solace in adapting their homes to fit their new lifestyle.
But why is this?
Today, we are sharing four ways the past two years have influenced home design trends. Let's take a look and dive into each one!
Staying Connected/Remaining Flexible
Investing in Smart Storage
Promoting Healthy Living
Multigenerational Living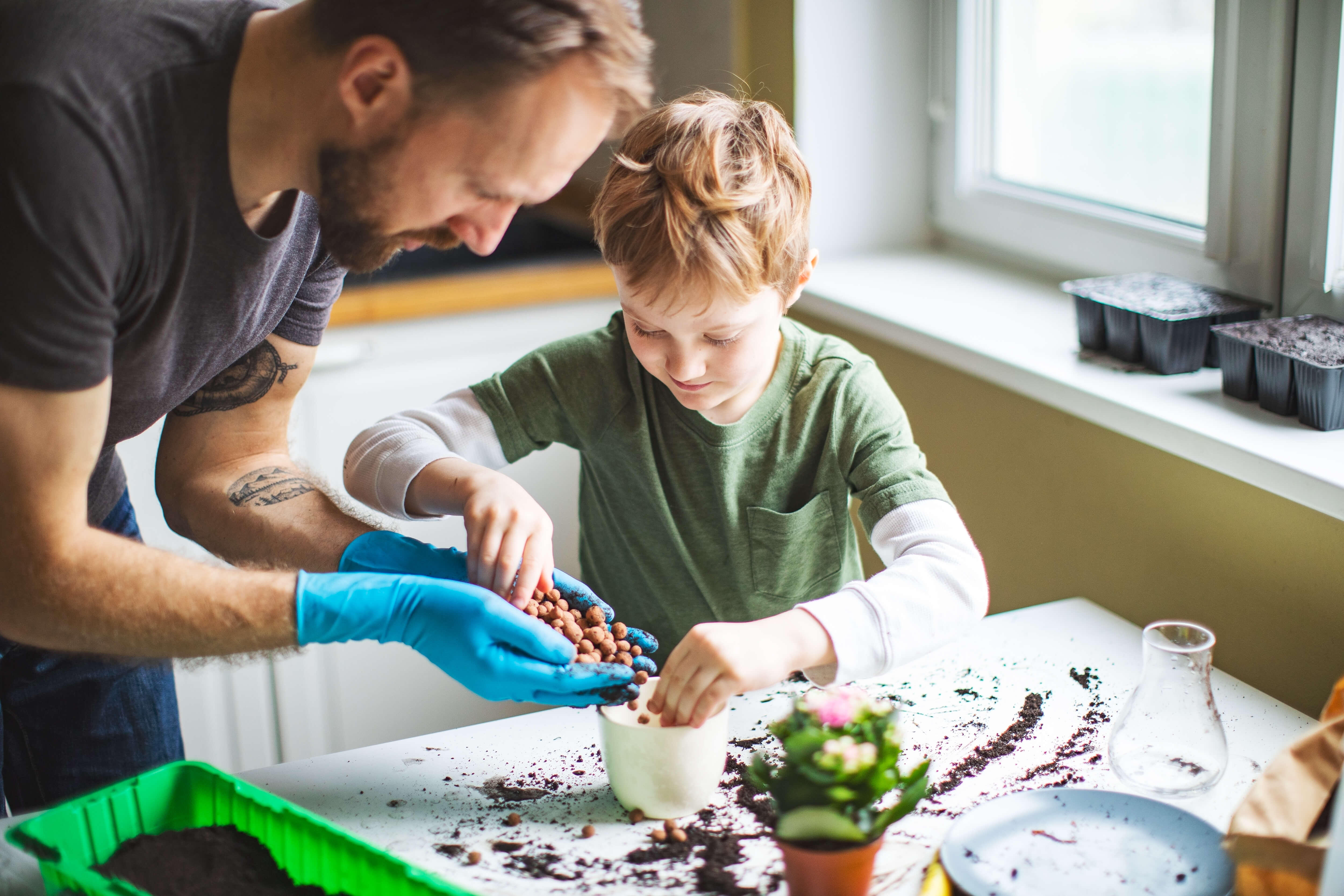 Staying Connected & Remaining Flexible
The open floor plans that have been so popular in recent years may not, in these work-from-home days, meet the needs of everyone in the home. Though open floor plans are great for promoting sociability and communication within the home, we're finding that homeowners also need separate spaces that promote privacy and reduce noise. As many of you know from experience, there is nothing more frustrating than taking an important call in the vicinity of someone in a Zoom meeting!
Without erecting walls in the middle of your great room, there are some options. Consider the needs of everyone in the home, as well as the hours a workspace is needed. Then explore transforming an existing dedicated-use space into a multifunctional space. This could be done on a temporary basis to start with, and if it works well, you can make it more permanent. For example, you might find a corner in an underutilized dining room that gives children the right amount of separation yet keeps them close enough for support if needed. This may work so well that you choose to convert the dining room to a children's office at some point in the future! Game rooms and guest bedrooms are also possibilities to consider as multifunctional spaces.
Homeowners are also realizing the importance of creating a space in their home that serves as an escape.  We know you love your family, but being around any group of people for an extended period of time can take a toll on your energy. In order to cope, people are creating spaces within the home to relax and recharge. This could be a reading nook or simply a cozy chair in a quiet corner of the living room.
Investing in Smart Storage
As we move into the future, design trends indicate that homeowners are making an effort to maximize efficient storage in their homes. Your home should be a retreat that allows you to relax and recharge from outside stressors, and a disorganized, non-functional kitchen won't do that for you!
Targeted storage not only reduces visual clutter but also helps keep spaces such as the kitchen and bathrooms clean and organized. In the bathroom, we are seeing increased use of compartmentalized storage with integrated outlets. These cabinetry features allow items such as skincare products and hair tools to be organized and easily accessible. In the kitchen, we are seeing unique cabinetry elements such as top-of-counter larder cabinets and spice drawer pull-outs that keep countertop clutter at bay. Customized storage solutions not only create an organized and welcoming environment, but they optimize the functionality of your space.
Storage space may also be limited in other rooms of your home, particularly if it has an open floor plan with few walls dividing rooms. If you are lacking wall space for cabinetry or bookcases, a great solution is to incorporate furniture with integrated storage. Possibilities include side tables with shelves for books and roomy storage ottomans.
Promoting Healthy Living
Our family's health and wellness have been at the forefront of our minds for the majority of the 2020s. Whether it's wearing a mask in public or reducing face-to-face interaction with others, we are making conscious choices every day to protect our health. This effort has motivated homeowners everywhere to emphasize healthy living in their homes and create spaces that fuel and heal the body.
Promoting healthy living in your home is as much about your physical health as it is your mental health. To encourage wellness in their living spaces, homeowners are incorporating design elements that help them connect with the outdoors. Open porches and outdoor kitchens/living spaces are great ways to connect with nature without leaving the comfort of your home. Another way we are seeing homeowners promote healthy living in their homes is by planting fruit and vegetable gardens. This is a great way to ensure that the products in your home are safe and healthy without a trip to the grocery store!
With restrictions in place affecting public gyms and workout centers, there has been a surge in the trend of home workout spaces. By creating an area in your home that is dedicated to your physical fitness, you are able to better your health by continuing to stay active.
To boost mental health, homeowners are installing larger windows throughout their homes to increase natural light. We are also seeing increased interest in using colors found in nature, particularly the color green for walls and cabinetry. The addition of the color green creates a peaceful 'nature' vibe in the home that promotes the feeling of relaxation and wellness.
Multi-generational Living
The trend toward multi-generational housing is accelerating. Even national homebuilders have added multi-generational plans to their portfolios. We are seeing that it's more important than ever to adapt living spaces to accommodate family members of all ages and abilities. Multi-generational living is characterized by the desire to modify your home in a way that allows (predominantly elderly) members of the family to live safely and comfortably. We've seen this type of home adaptation implemented with the installation of heated flooring, lighted staircases, walk-in showers, and base cabinet dish drawers. And if space permits, homeowners are creating apartment-like spaces within their homes for their parents or other family members.
While we are hopeful that the current pandemic is coming to an end, we predict that these design trends are here to stay.