Unless you've been under a rock for the past few years, you know that Shaker cabinet door styles have been wildly popular in today's cabinetry. What you might not know is that there are many types of Shaker door styles, in fact, Dura Supreme actually offers 14 different styles of Shaker doors!
Our offerings fall into three different camps: the standard Shaker, the shallow Shaker, and the skinny Shaker.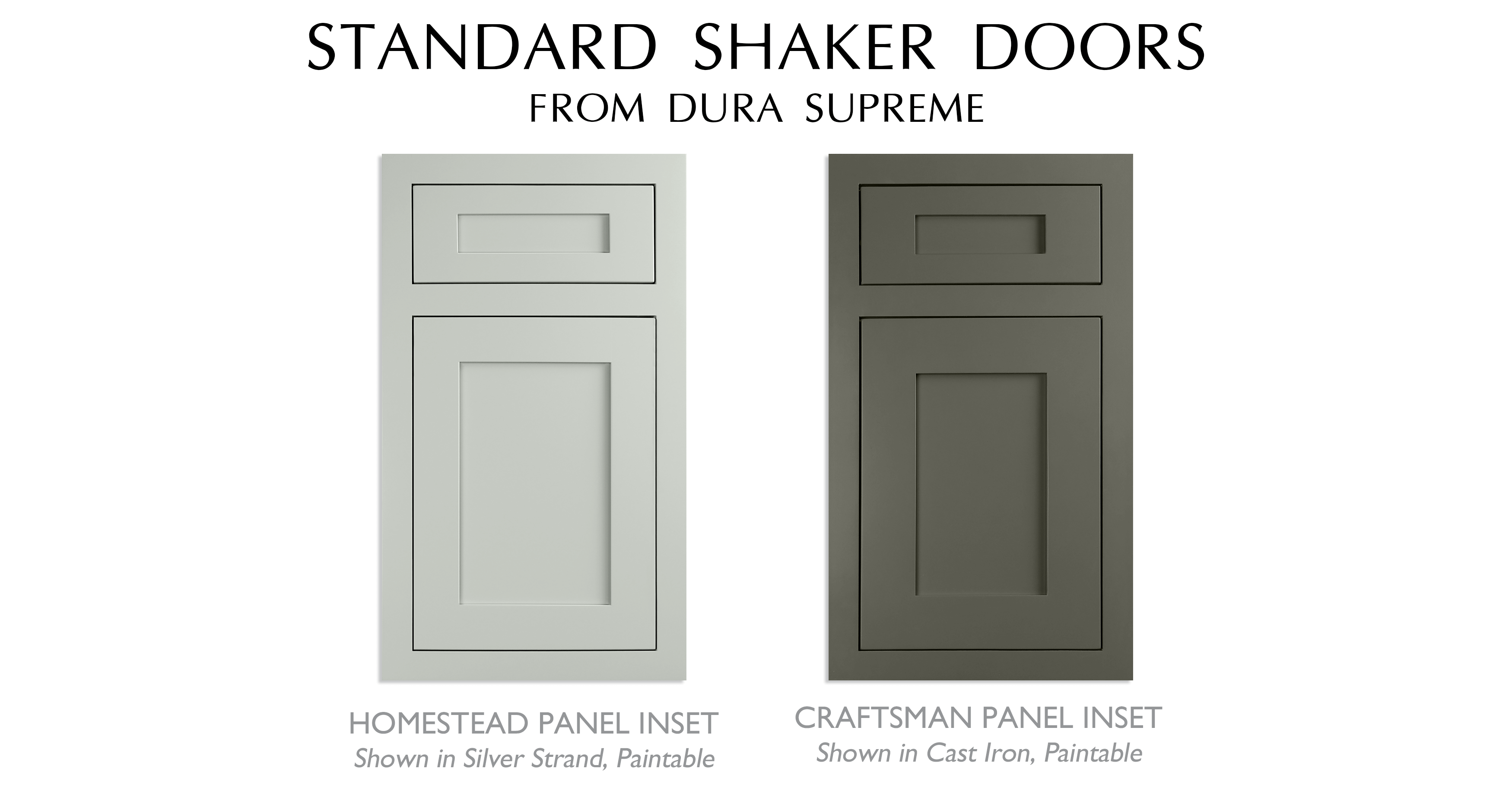 Our Hudson and Carson doors each have a beveled inside edge profile – Hudson with narrower rails and stiles. The beveled profile creates a softer, transitional look and can be easier to clean. Both can be designed using full overlay or inset.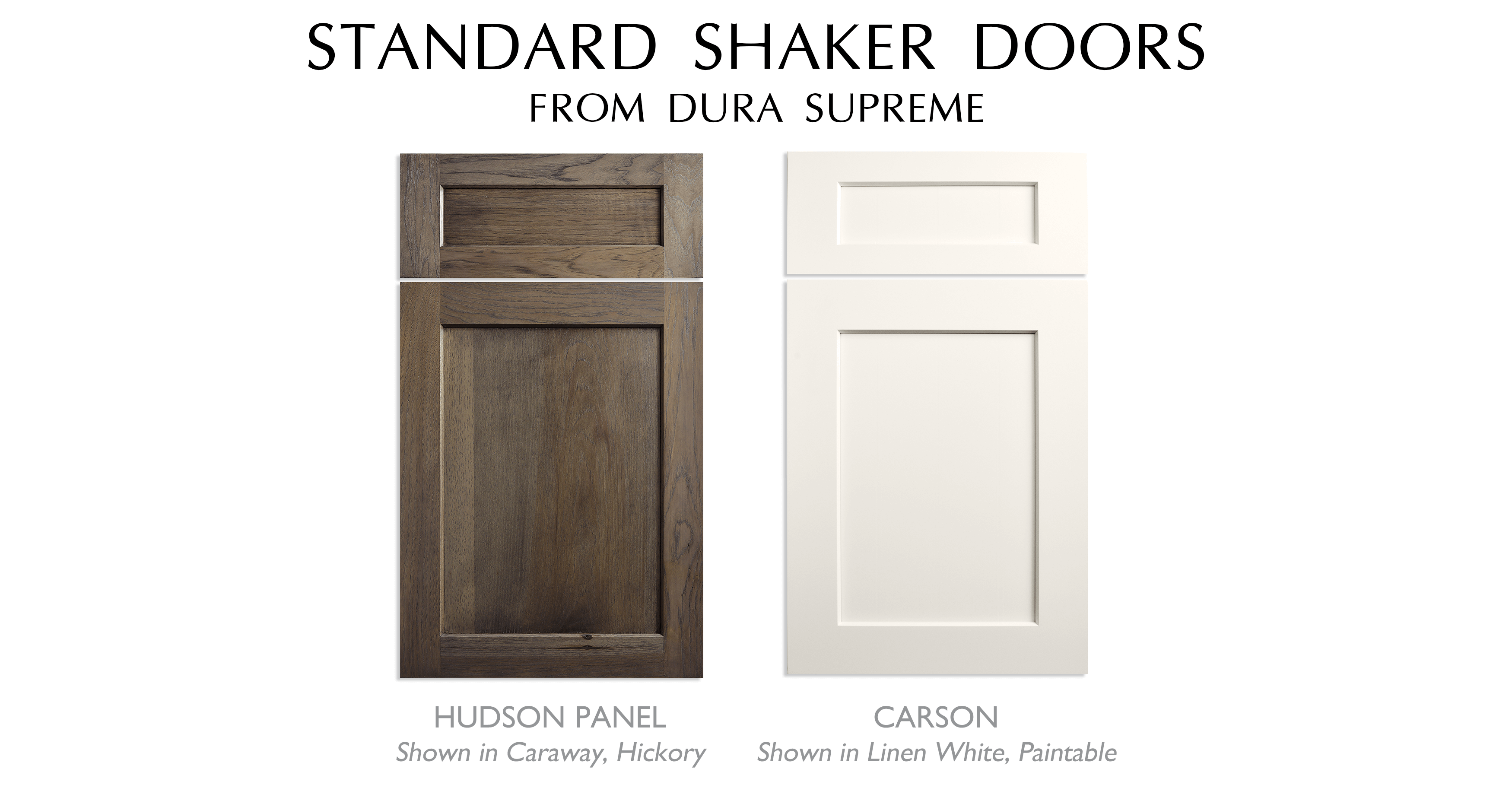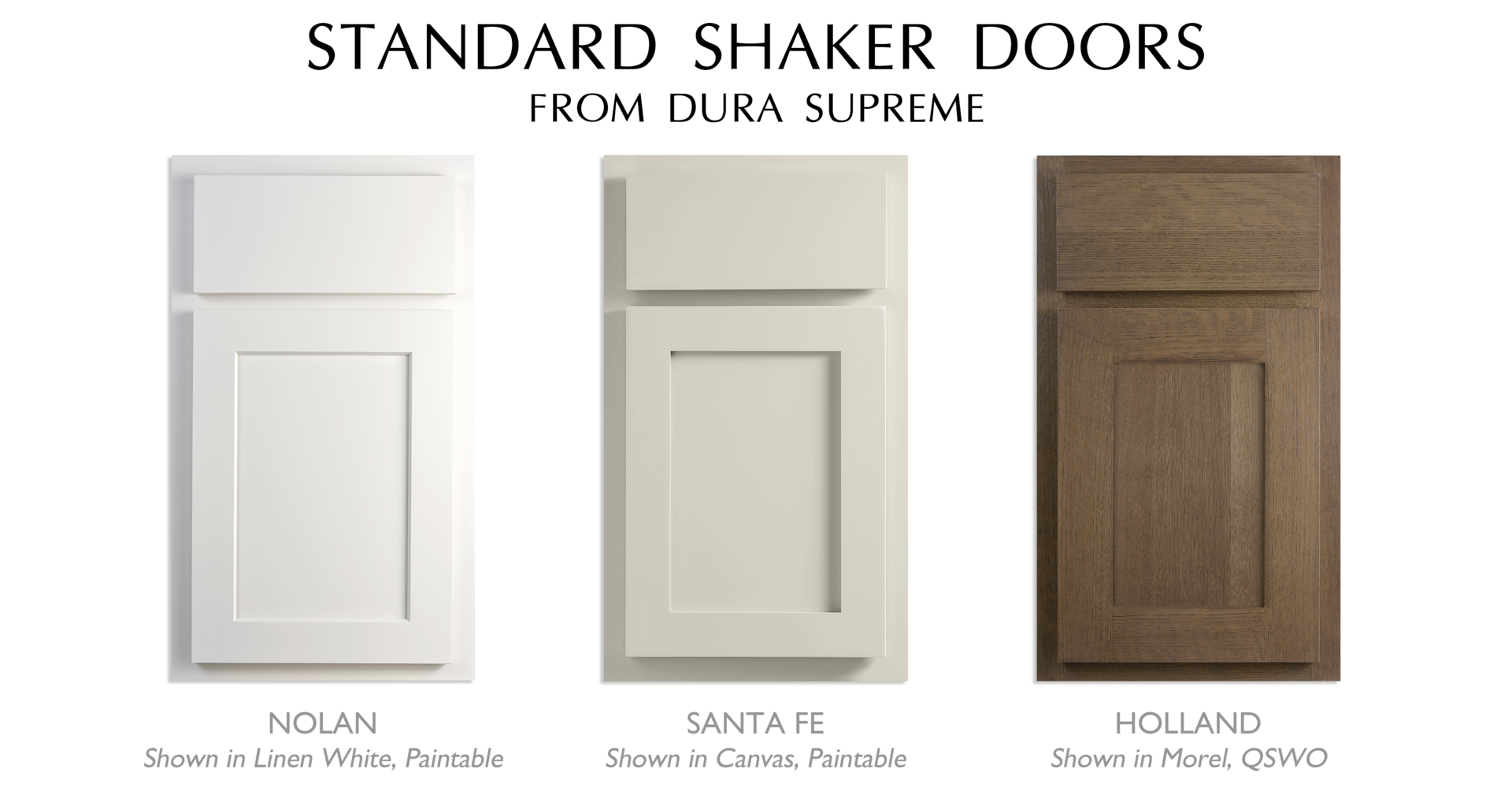 If you are looking for a chunkier Shaker look, look no further than our Napa Panel door style. With almost 3½" wide rails and stiles, Napa makes a beautiful statement.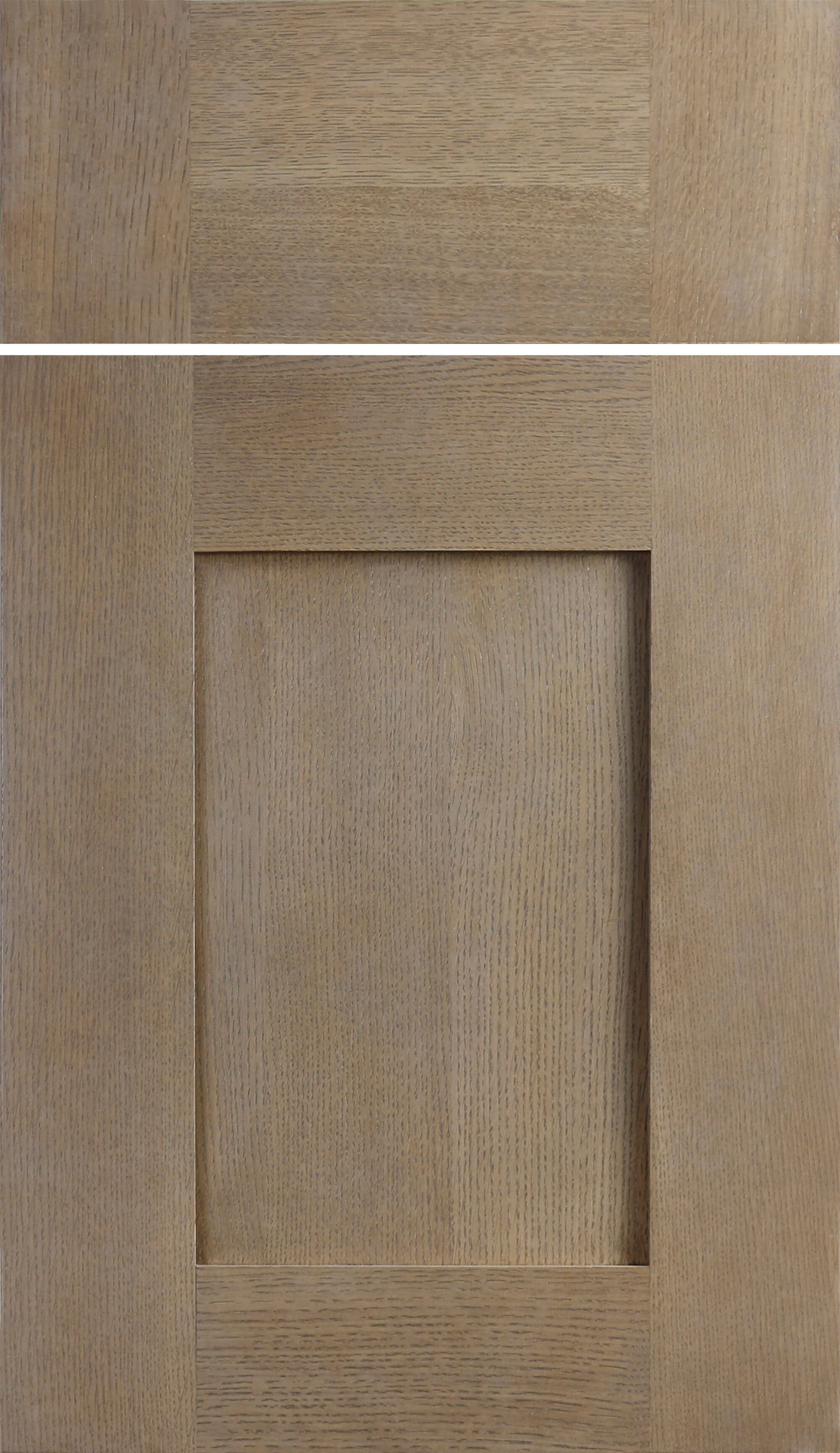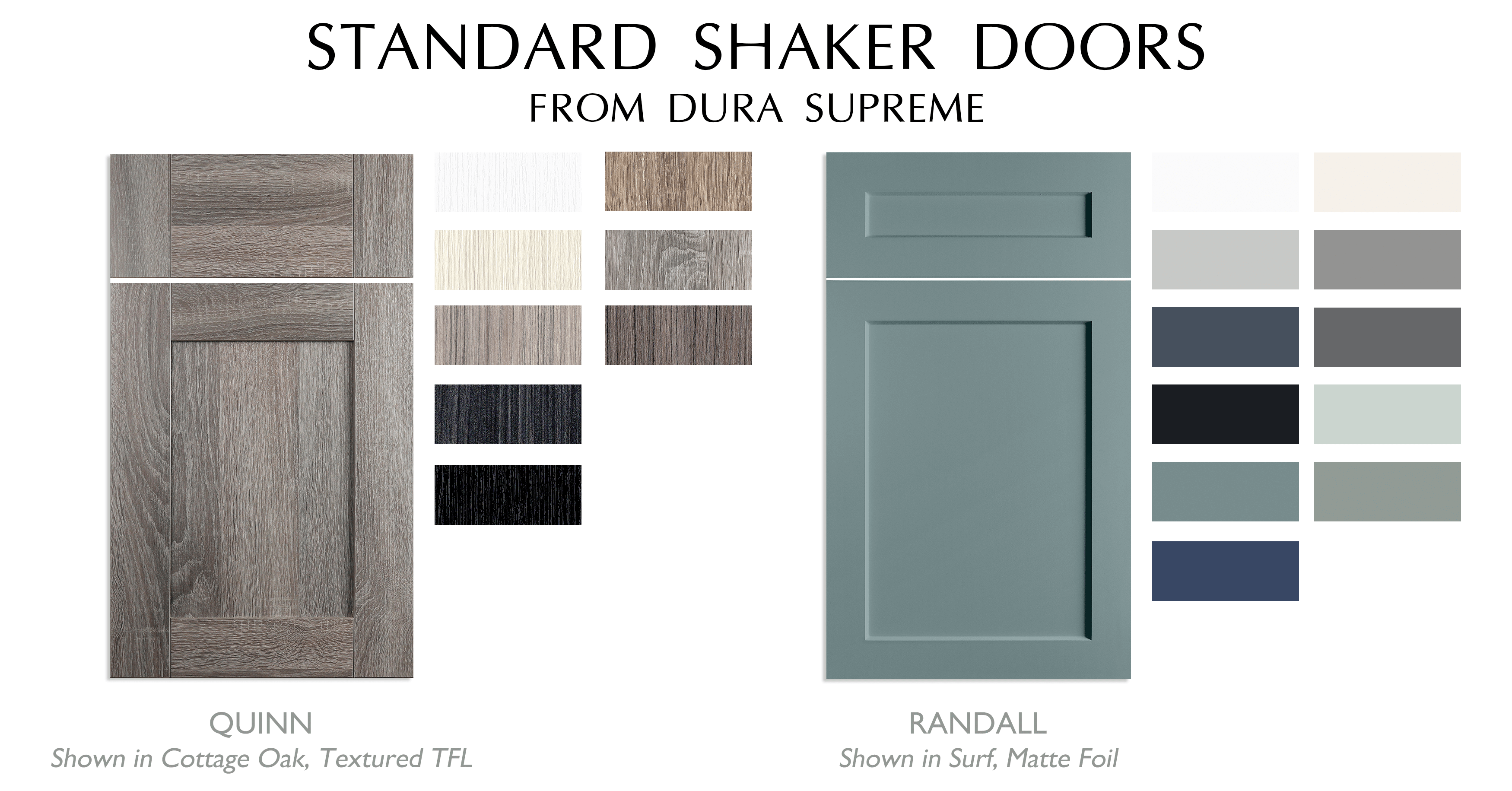 Shallow Shaker Doors
Shallow Shaker stlye doors have a very slight (only an eighth of an inch) step down to the center panel. The new Parker door style, with a 90 degree inside edge profile, can be designed in full overlay or inset. The Kips door style is finished in our Matte Foil for Bria frameless cabinetry and has a beveled inside edge profile. The shallow Shaker is great for those who want the 'essence' of Shaker styling with a little more contemporary flair.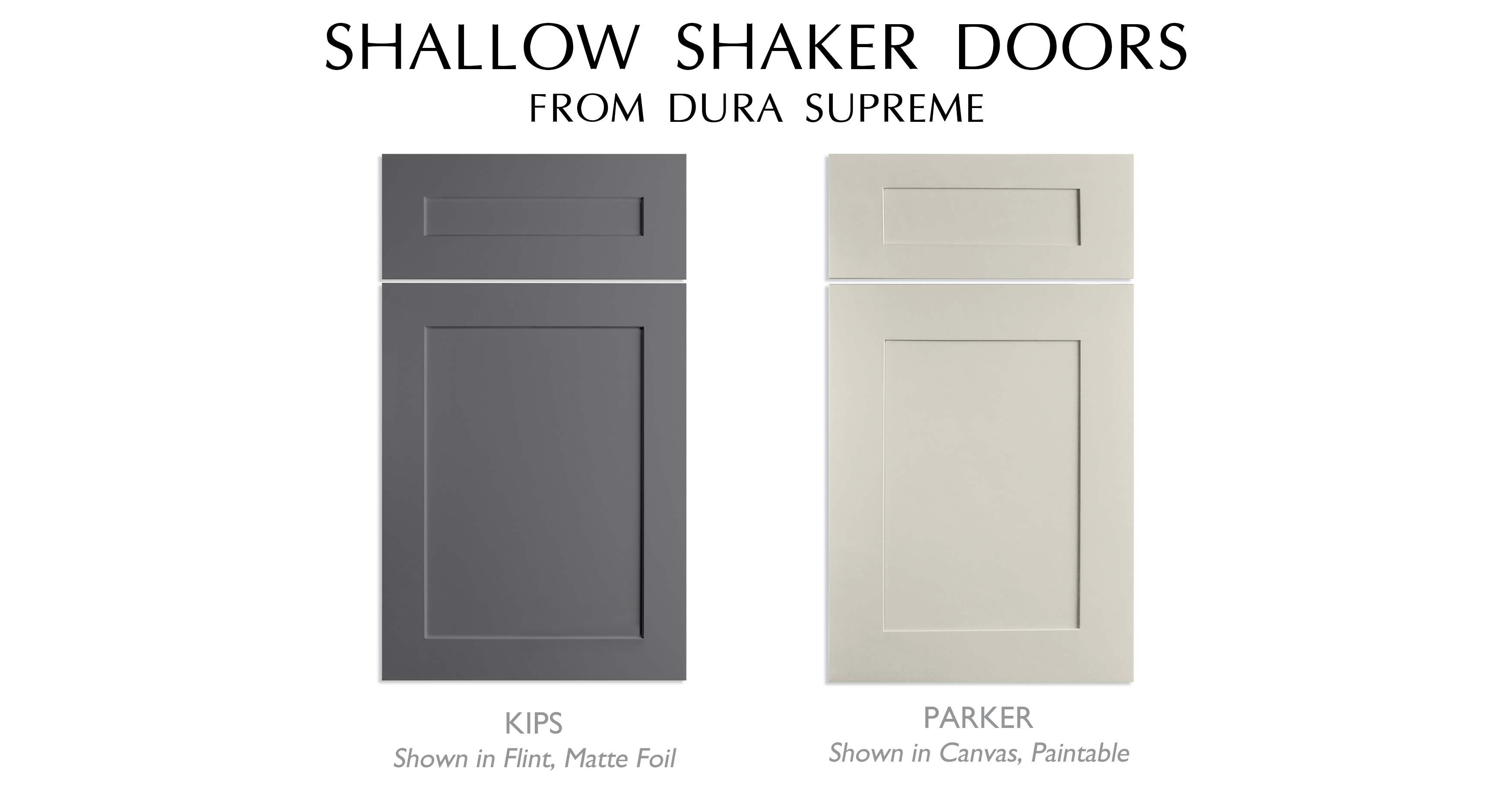 Skinny Shaker Doors
Skinny Shakers like our Sutton and Reese door styles are a fabulous alternative to a slab door style. These skinny Shakers can exude midcentury modern vibes as well as a New England farmhouse aesthetic (especially when done in inset). Hardware choices have no size limitations since the rails and stiles are so small.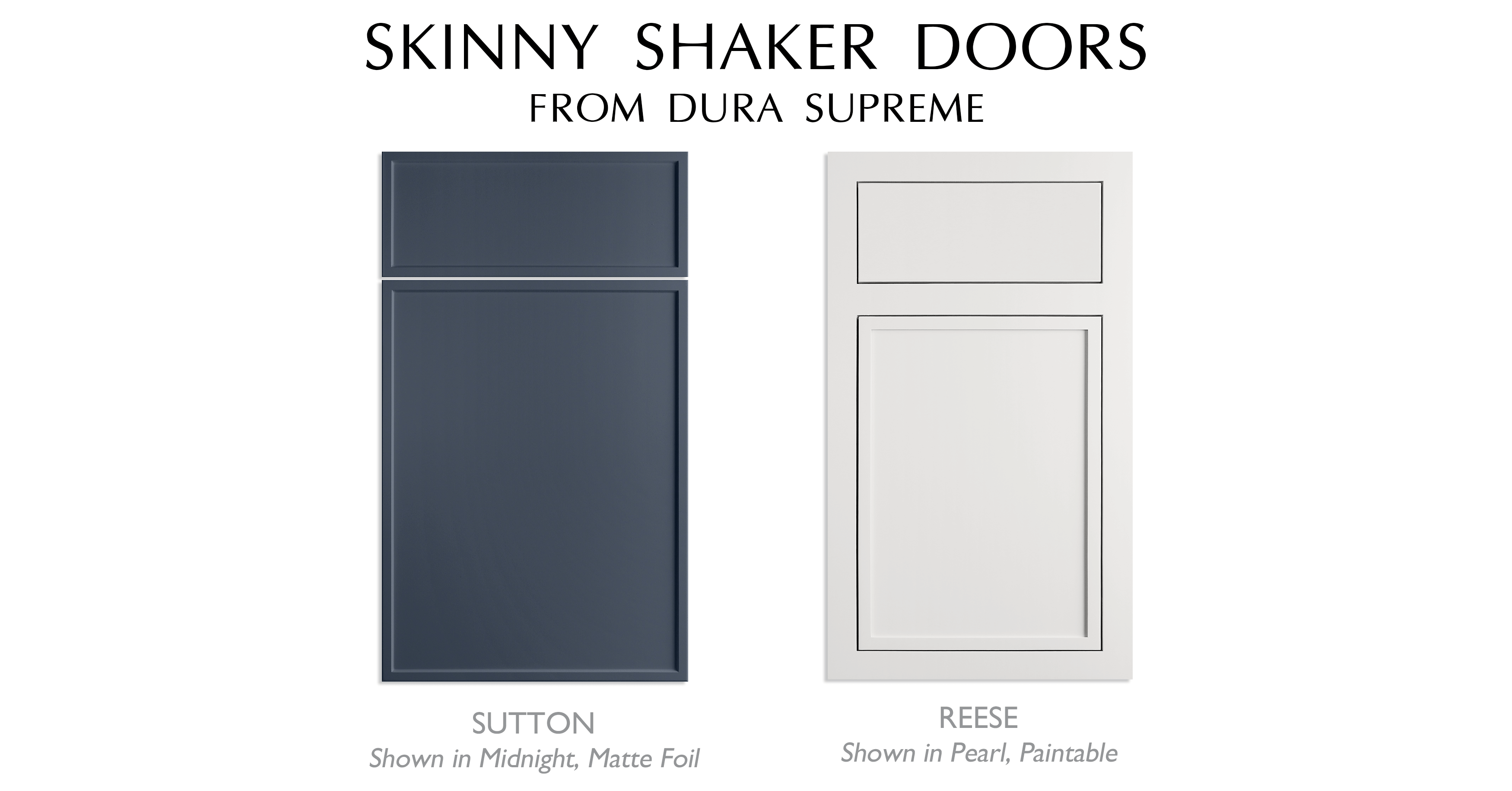 With the huge selection of Shaker door styles that Dura Supreme offers, it won't be hard to find the perfect style for your project. The nuances between the beveled and 90-degree profiles, the skinny vs shallow Shakers, provide some great jumping-off points for different design directions. Whether you're working with our framed Crestwood cabinetry or frameless Bria cabinetry, stained or painted finishes, even contemporary Matte Foils or Textured TFL, we have a  Shaker door style for you!
Check out our entire offering of door styles!