In any kitchen project there are numerous choices that must be made.  The layout of the space is critical, the door style and finish are highly visible, the functionality is key.  These are all very large and important decisions.  When it comes to the details such as moldings and trim pieces, these are the smaller items in the big picture, but the choices or lack thereof that are made can make or break the overall end result.
Most people think of molding as some sort of crown that runs along the top of the wall cabinets.  While crown molding is a large part of the molding package, there is also light rail, furniture base, decorative toe pieces, turned posts or columns to consider.  These details, thoughtfully considered can add so much to the space.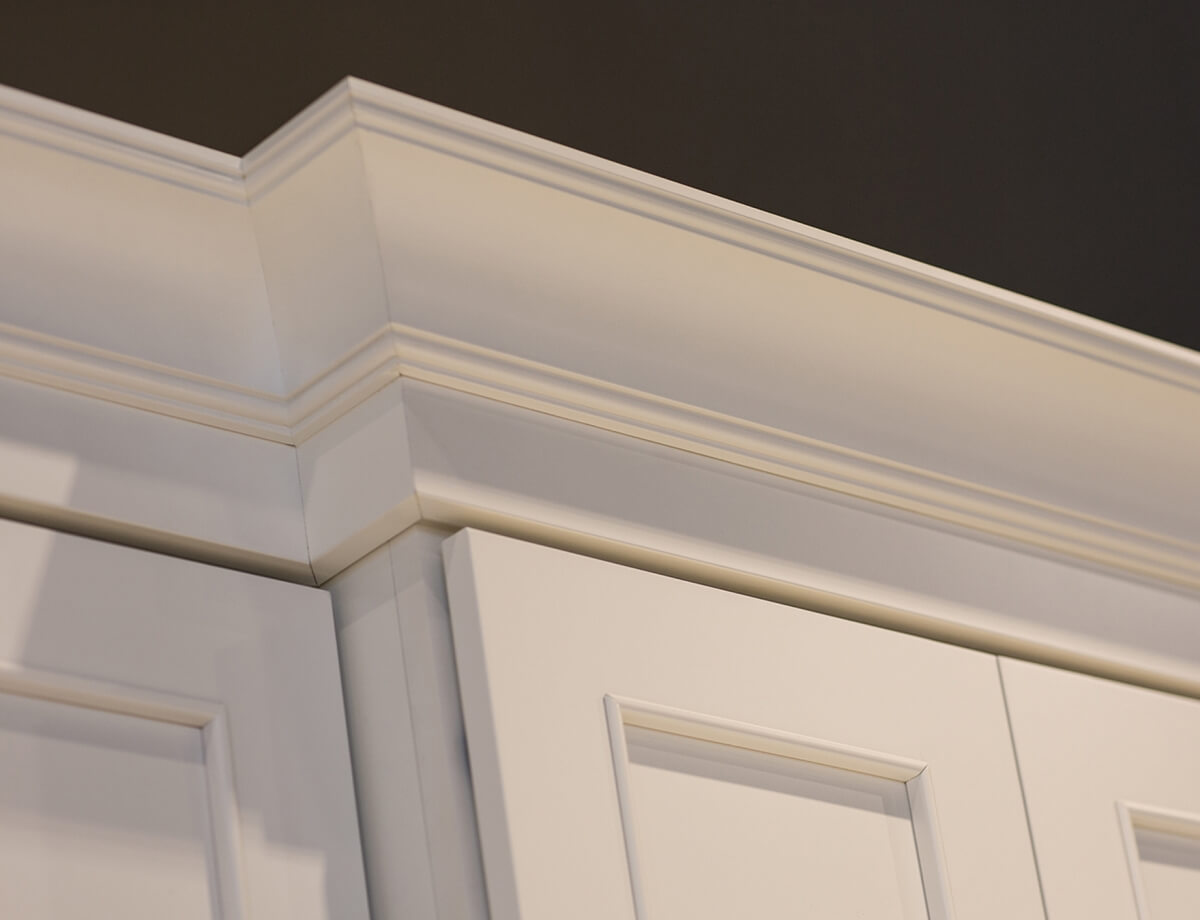 Dura Supreme Cabinetry with beautiful two piece crown molding application.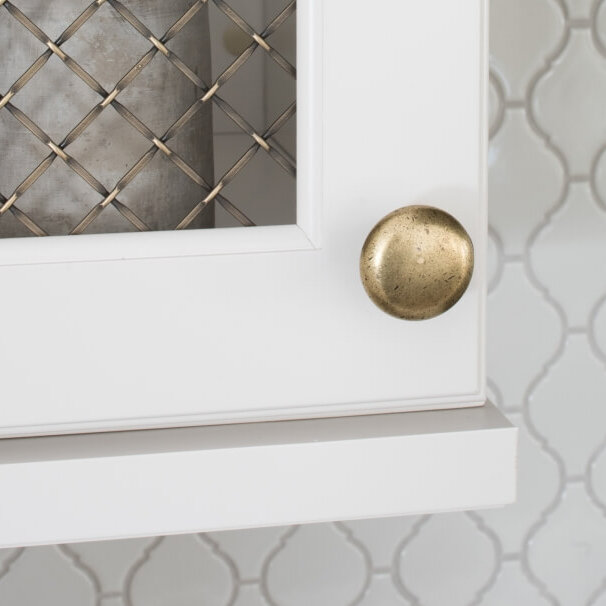 Dura Supreme wall cabinet with a simple light rail molding. Design by Megan Dent of Studio M Kitchen & Bath, Plymouth, MN.
Imagine a simple kitchen without any molding, while it is certainly functional, it lacks the details that make you want to stop and take a second look.  Just by adding crown, light rail, posts and a decorative apron at the island, this kitchen has the details that take it to the next level.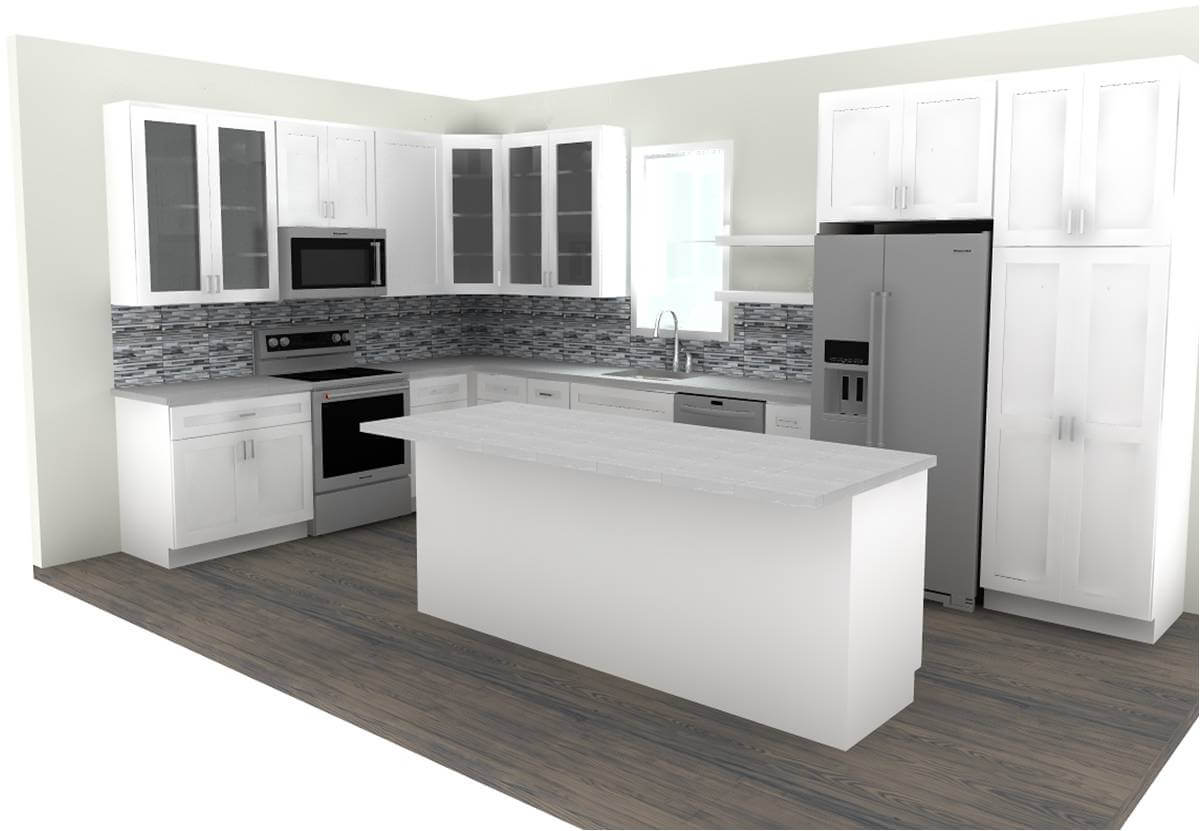 Before
A Plain But Functional Kitchen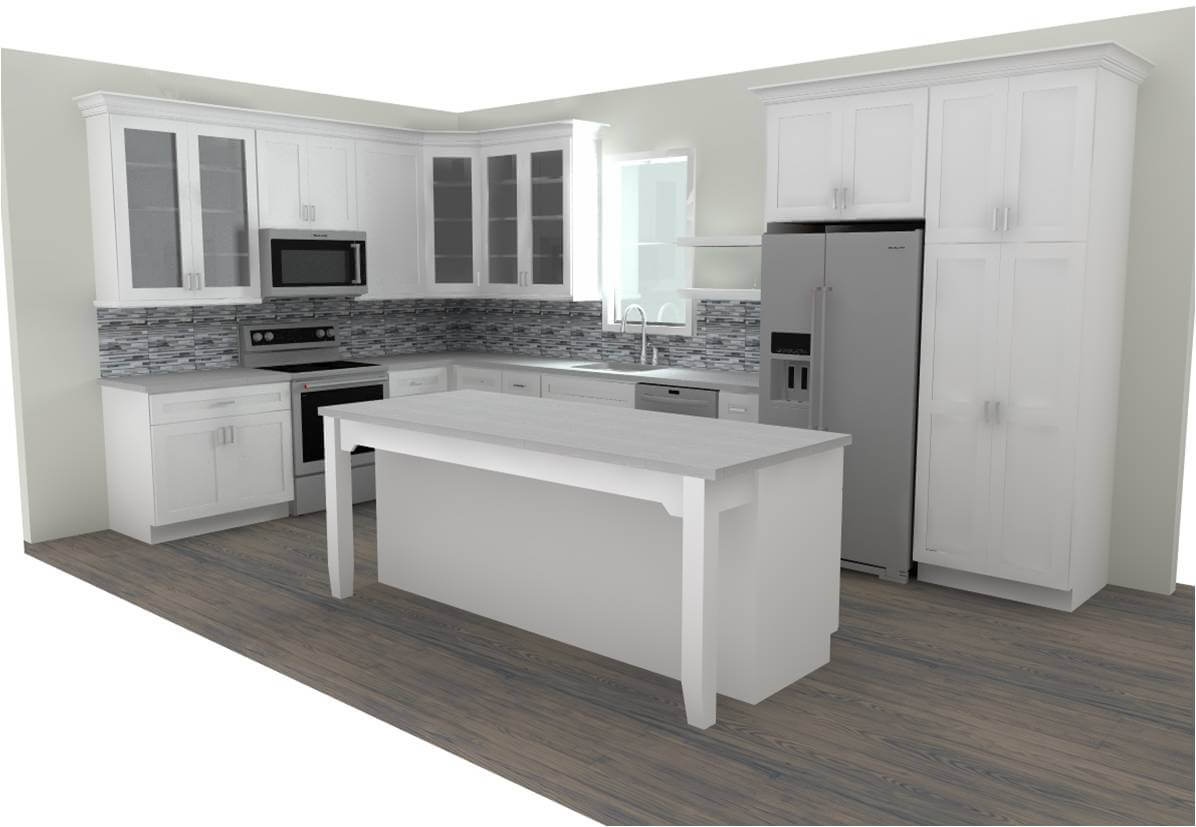 After
Add in Some Molding and Trim
When working on your own project, explore all the molding and trim options available that can take your kitchen from basic to stunning!