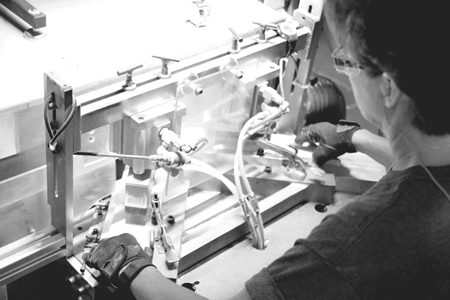 Position Overview:
Dura Supreme Cabinetry currently has Machine Operator positions available from entry level to experienced. This position is responsible for operating machines in their assigned department. The Machine Operator verifies work orders and selects the correct program for machining parts. The Machine Operator is also responsible for verifying machine accuracy and calibration to meet Dura Supreme's quality standards. $20.00 + $1.00 shift differential starting wage! 
Knowledge, Skills, And Abilities:
Able to read and understand shop prints and move tickets.
Able to read a tape measure and other measuring tools in both standard and metric units.
Able to troubleshoot common quality and machining problems.
CNC Machine Operating experience would be ideal. 
Experience preferred!
Shift Details and Location:
Shift Hours:
2nd Shift ( 4:00 PM to 2:30 AM) Monday – Friday 
High demand times may require overtime as production demands increase.
Hourly wage is based on position and experience.
Opportunity for advancement and wage potential with greater responsibility at Dura Supreme.
Occasional Friday off (three-day weekends).
Benefits:
Dura Supreme has a full benefits package including:
Paid Vacation, Holidays, and Personal Time
Health, Dental, and Vision Insurance
401(K) with Company Match
Bonuses Based on Annual Performance
And more!