Topcoat Sprayer Paint and Stain
Job Location: 300 Dura Drive | Howard Lake, MN 55349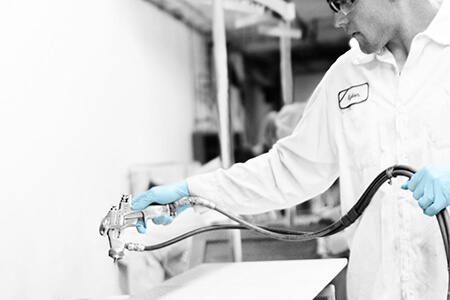 Position Overview:
Dura Supreme Cabinetry currently has positions open in our Finish Department. These positions include preparing parts for the finishing process, applying stains and paints to the product, and preparing the finished parts for the assembly process. This position is responsible for applying toner or topcoat material on cabinet parts or applying various stains, sealers, and spray-ons, including wiping to color matching. This position requires handling a large number of product materials and should be detail-oriented with a keen eye for defects ensuring the products meet Dura Supreme's quality standards. 
Knowledge, Skills, And Abilities:
Knowledge of various Dura Supreme wood species and finish colors.
Ability to verify correct color variations to Dura Supreme's color specifications.
Spray application experience.
Shift Details and Location:
Shift Hours: 1st Shift (6:00 AM to 4:30 PM) Monday – Friday
High demand times may require overtime as production demands and extend the work hours to 4:30 PM for 1st Shift.

Hourly wage is based on position and experience.
Opportunity for advancement and wage potential with greater responsibility at Dura Supreme.
Occasional Friday off (three-day weekends).
Benefits:
Dura Supreme has a full benefits package including:
Paid Vacation, Holidays, and Personal Time

Health, Dental, and Vision Insurance

401(K) with Company Match

Bonuses Based on Annual Performance
And more!