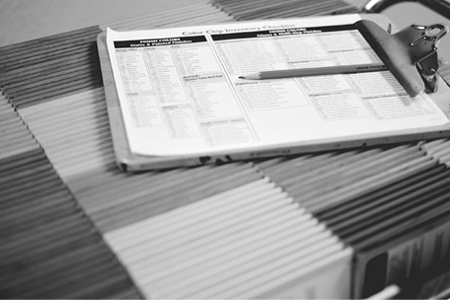 Position Overview:
The Manufacturing Engineer is responsible for developing and/or providing technical leadership in the development of technologies, products and/or processes to meet quality, cost, schedule and performance goals. They are also responsible for the implementation of lean manufacturing principles to improve productivity and capacity requirements of the manufacturing operations.
Initiates, leads, and implements productivity and capacity improvement projects that deliver measurable results. Manages multiple projects simultaneously.
Applies technical expertise, commensurate with formal training and job experience, in the development and improvement of products and/or processes. Work involves development or application of new technology or extension of current technology. Initiates design changes to improve process or product performance and quality, or decrease costs. Solves complex production problems. Utilizes six sigma tools and leads process improvement efforts.
Interacts frequently with other functional groups, customers, and vendors coordinating technical and/or administrative matters. Acts as project leader on major programs and projects.
Prepares detailed plans, which may span over a year, necessary to complete work on programs or complex projects. Develops and approves schedule milestones, costs and performance goals. Develops manpower, facility and equipment capacity requirements. Evaluates economic impact of alternative plans.
Administers technical policies and procedures. Assures accuracy and timeliness of process and work procedures. Assures accuracy and timeliness of cost estimating and monitoring systems (e.g., labor reporting, scrap reporting). Recommends improvements to cost, quality, or schedule administration procedures. Develops industrial engineering systems (standard cost systems, capacity and equipment requirement forecasting systems, shop floor control) Initiates and approves engineering change authorizations.
Knowledge, Skills, And Abilities:
Bachelor's degree in Engineering
2 years of applicable experience
Shift Details and Location:
Shift Hours:
1st Shift ( 8:00 AM to 4:30 PM) Monday – Friday 
High demand times may require overtime as production demands increase.
Hourly wage is based on position and experience.
Opportunity for advancement and wage potential with greater responsibility at Dura Supreme.
Occasional Friday off (three-day weekends).
Benefits:
Dura Supreme has a full benefits package including:
Paid Vacation, Holidays, and Personal Time
Health, Dental, and Vision Insurance
401(K) with Company Match
Bonuses Based on Annual Performance
And more!