Sales Rep
Training
Manual
Stay up to date on best practices and procedures. Please keep in mind, the Sales Rep Training Manual is for Sales Representatives only. Its main purpose is to train and provide a resource for our Sales Representatives in the field, providing details on policies and procedures.
This training manual should NOT be shared with dealers, competition, or other 3rd parties.
Sales Rep Training Manual | Updated: August 2018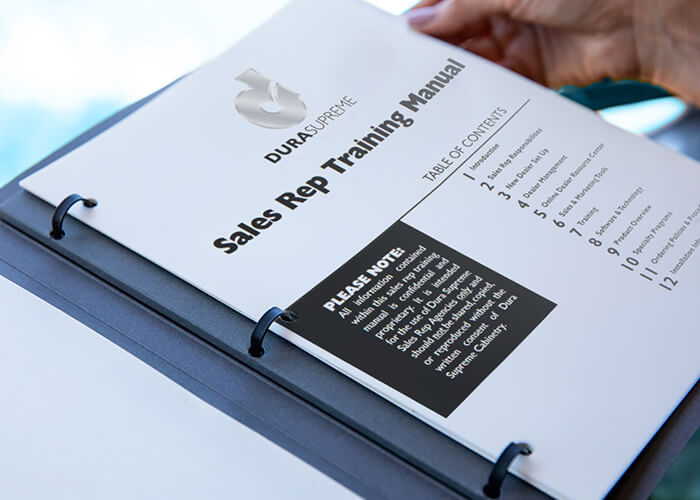 IMPORTANT NOTICE:
All information contained within this sales rep training manual is confidential and proprietary. It is intended for the use of Dura Supreme Sales Rep Agencies only and should not be shared, copied, or reproduced without the written consent of Dura Supreme Cabinetry.