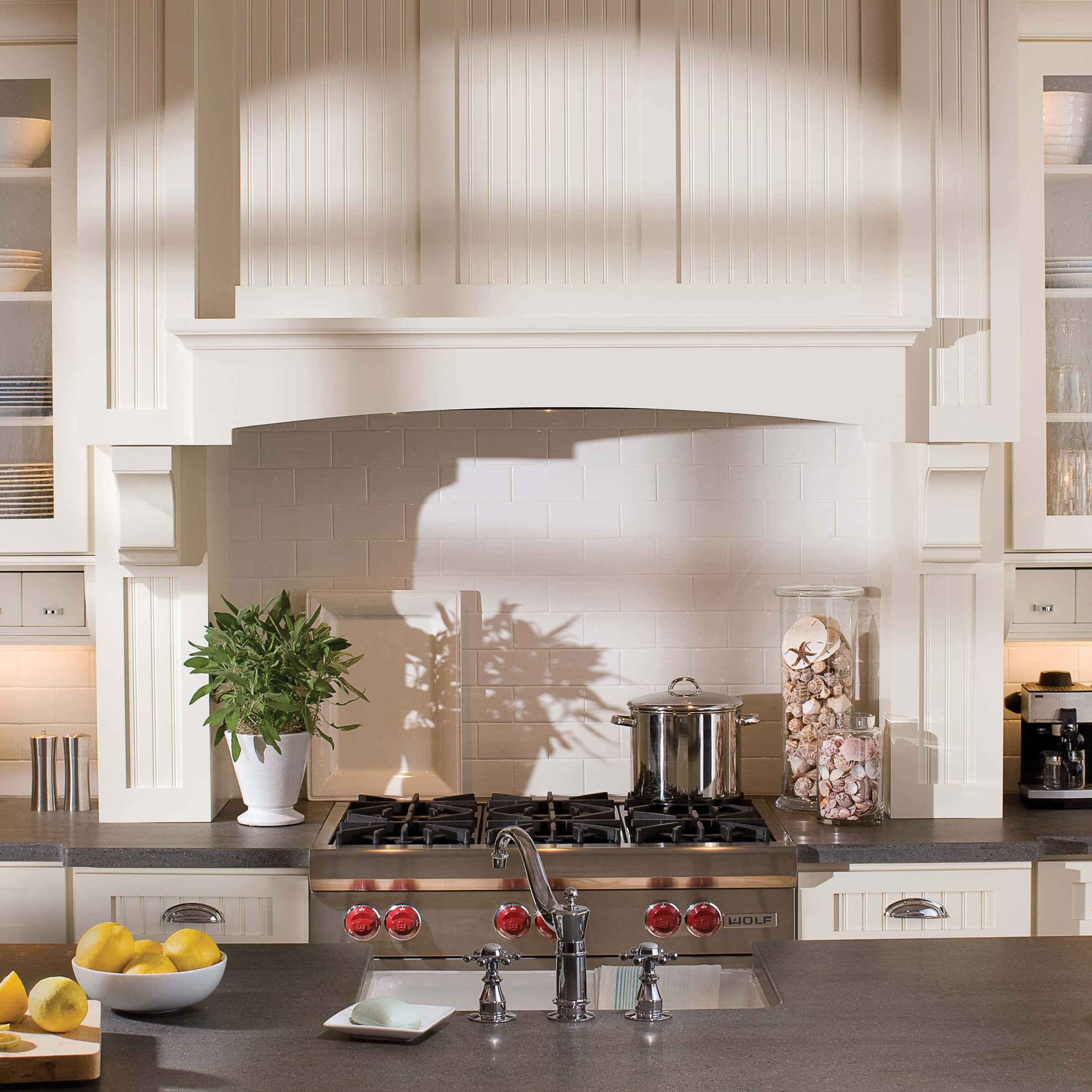 Mantel Wood Hood with Overmantel B (using Craftsman Beaded Panel style),, Frieze D (Arched), and Tower B (Decorative Panels)
Mantel Wood Hood with Overmantel B (using Craftsman Beaded Panel style), Frieze D (Arched), and Tower B (Decorative Panels)
Dura Supreme Cabinetry's Mantel Hoods are known for their elegantly styled mantel shelf. This grand wood hood display features 4 overmantel options, 6 frieze styles, and 9 tower options.
Available in four overmantel options: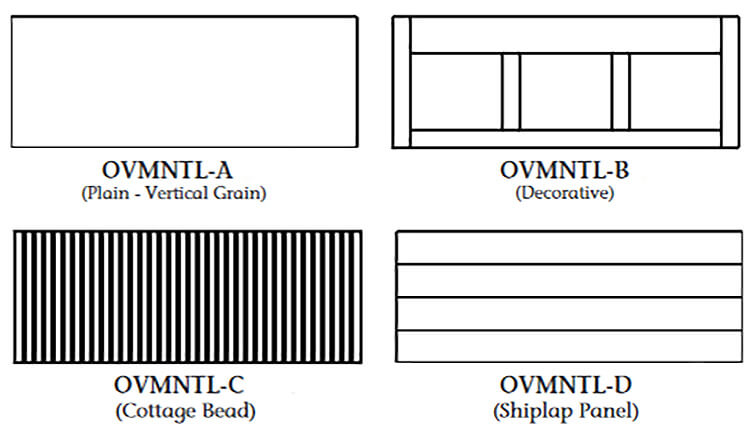 Available in six frieze styles:
Available in nine tower options: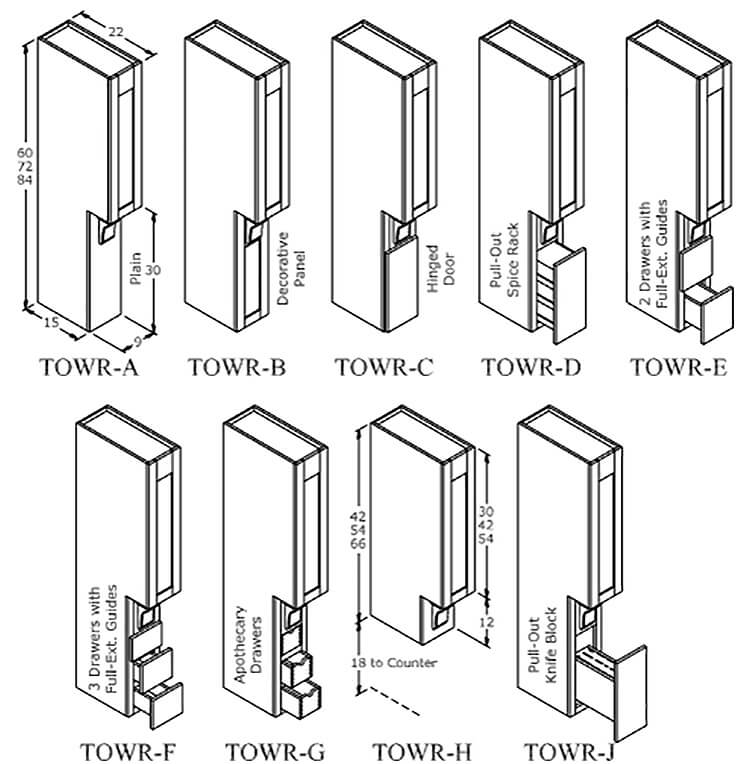 Dura Supreme's wood hoods come standard with an integrated Vent-A-Hood liner and blower to make design and installation easy.