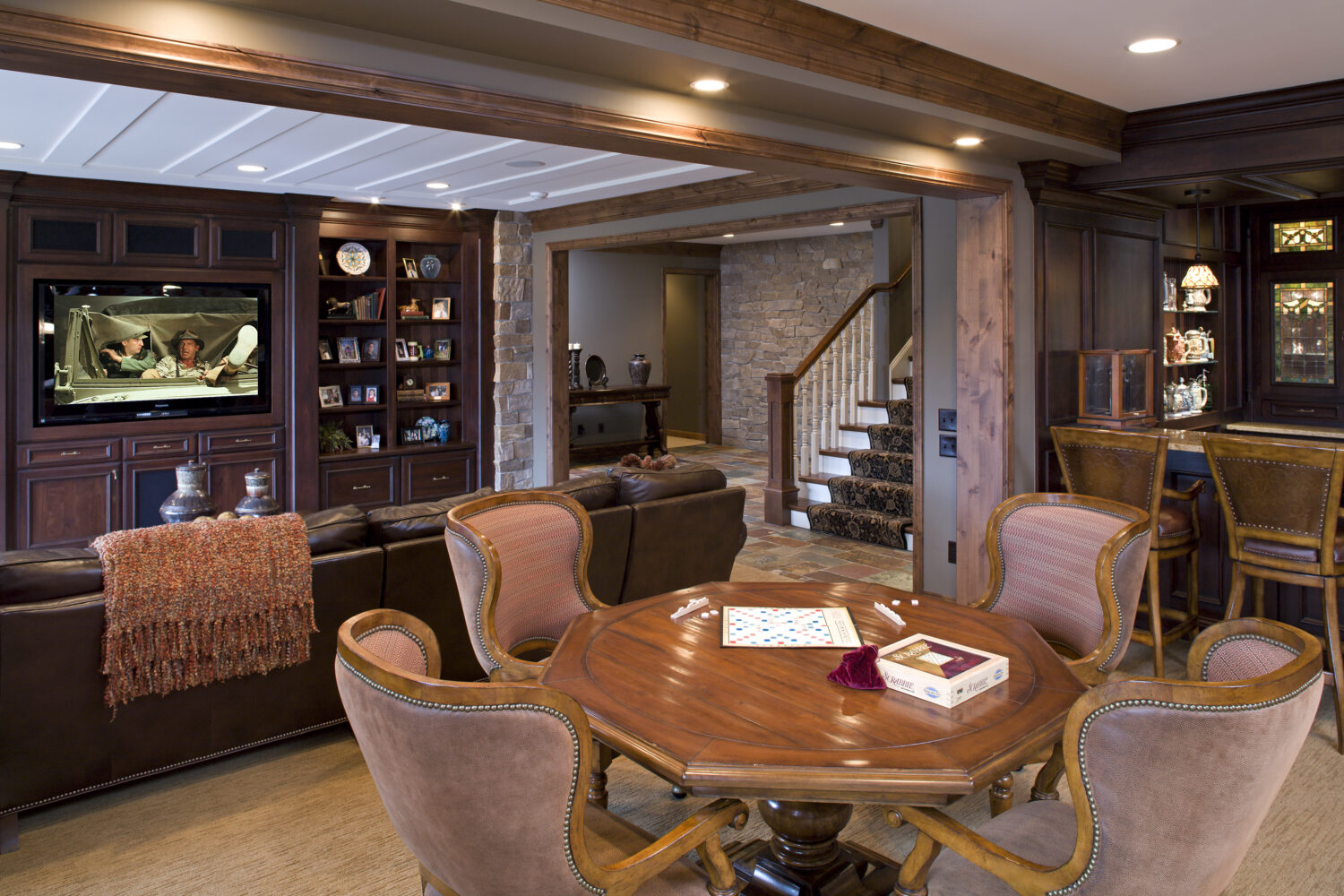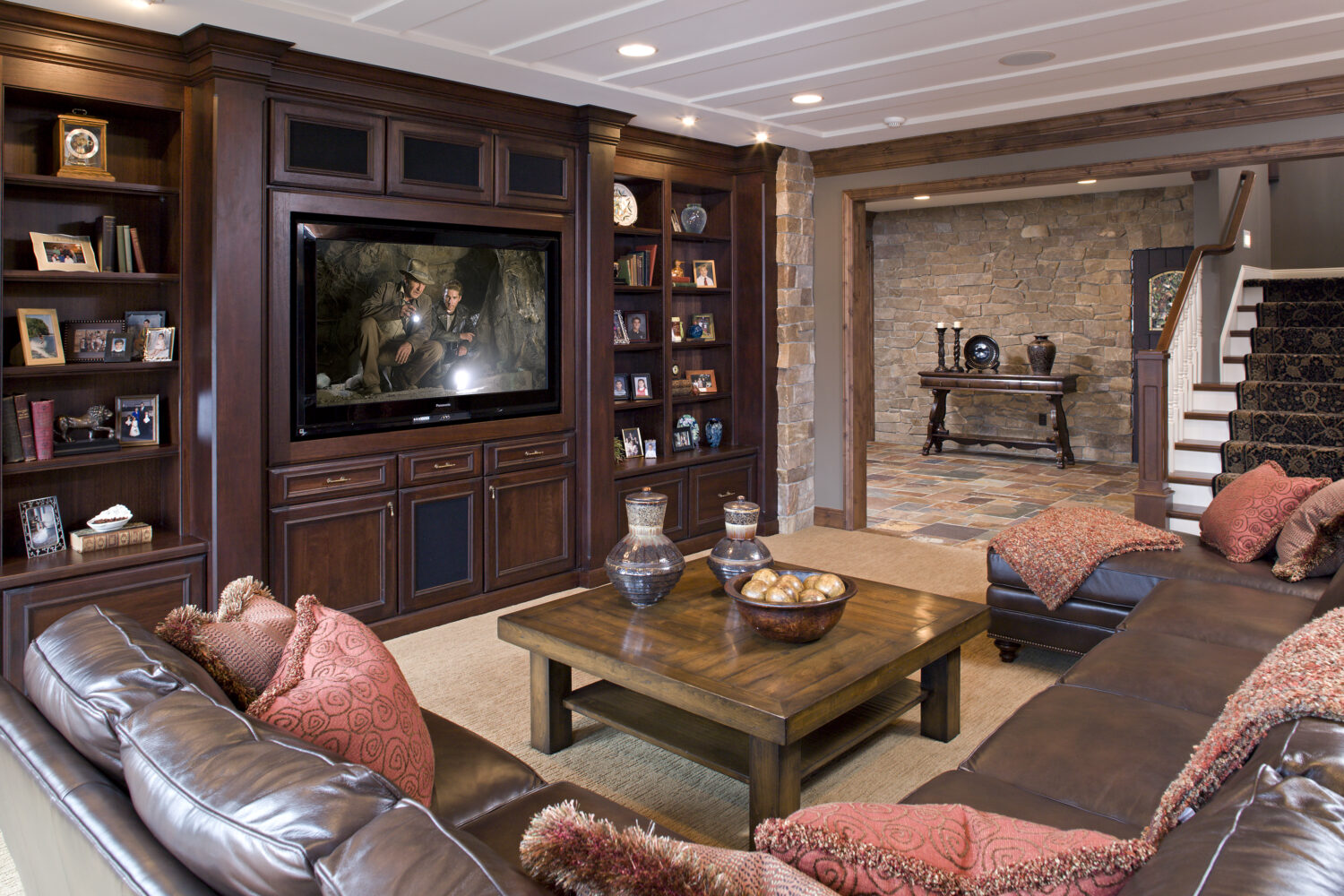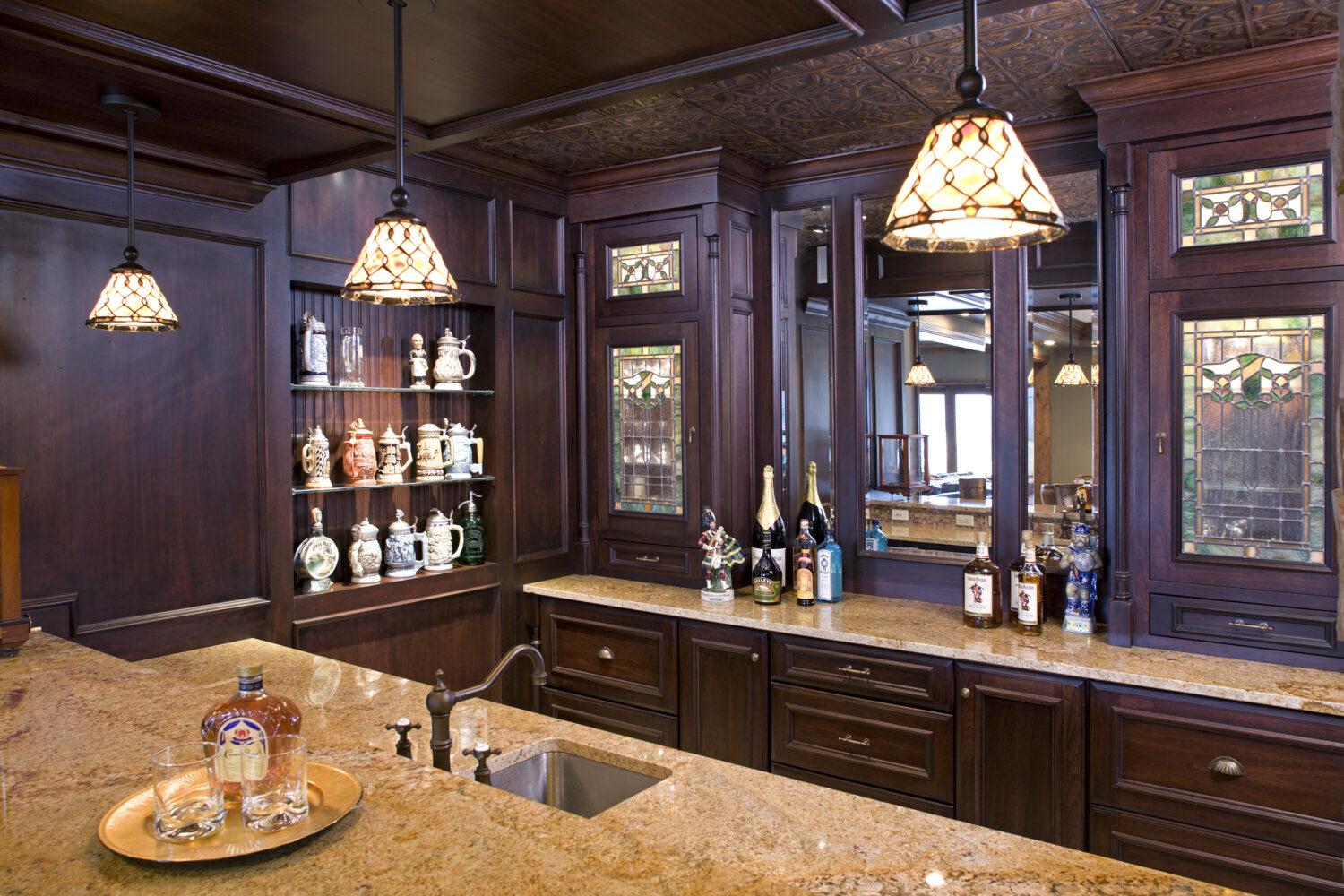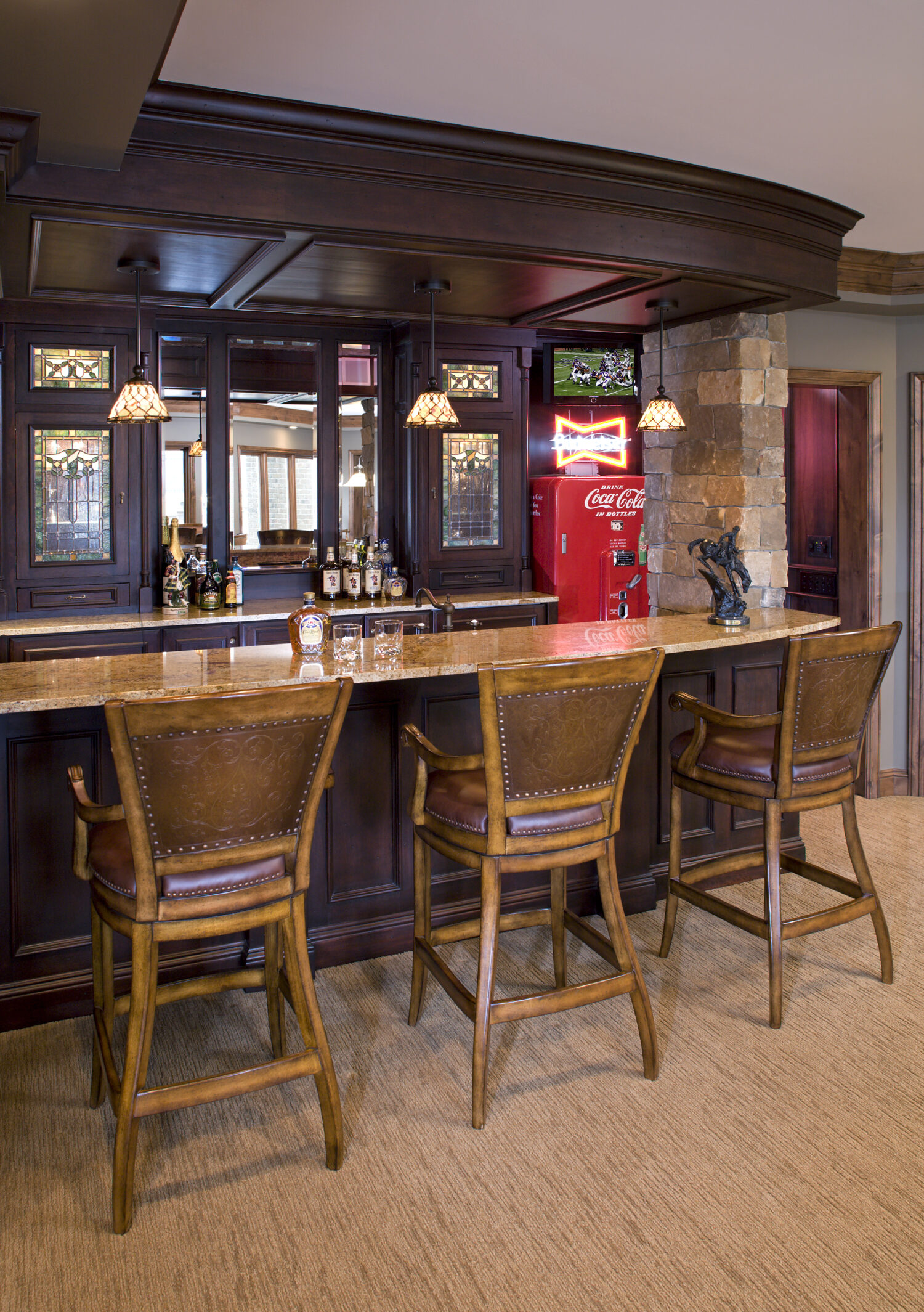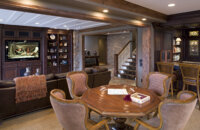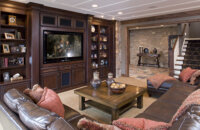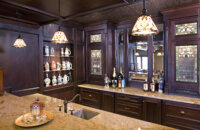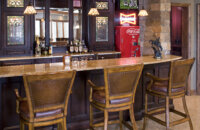 Irish Pub Inspired Entertainment Room
Basement design by Michels Homes, Minnestoa featuring Dura Supreme Cabinetry. Photography by Landmark Photography.
This basement was transformed into a classic and traditional Dura Supreme entertainment room with an extraordinary built-in entertainment center and home bar. Dura Supreme cabinetry is shown in our St. Augustine door style in Heirloom "K" on Cherry.