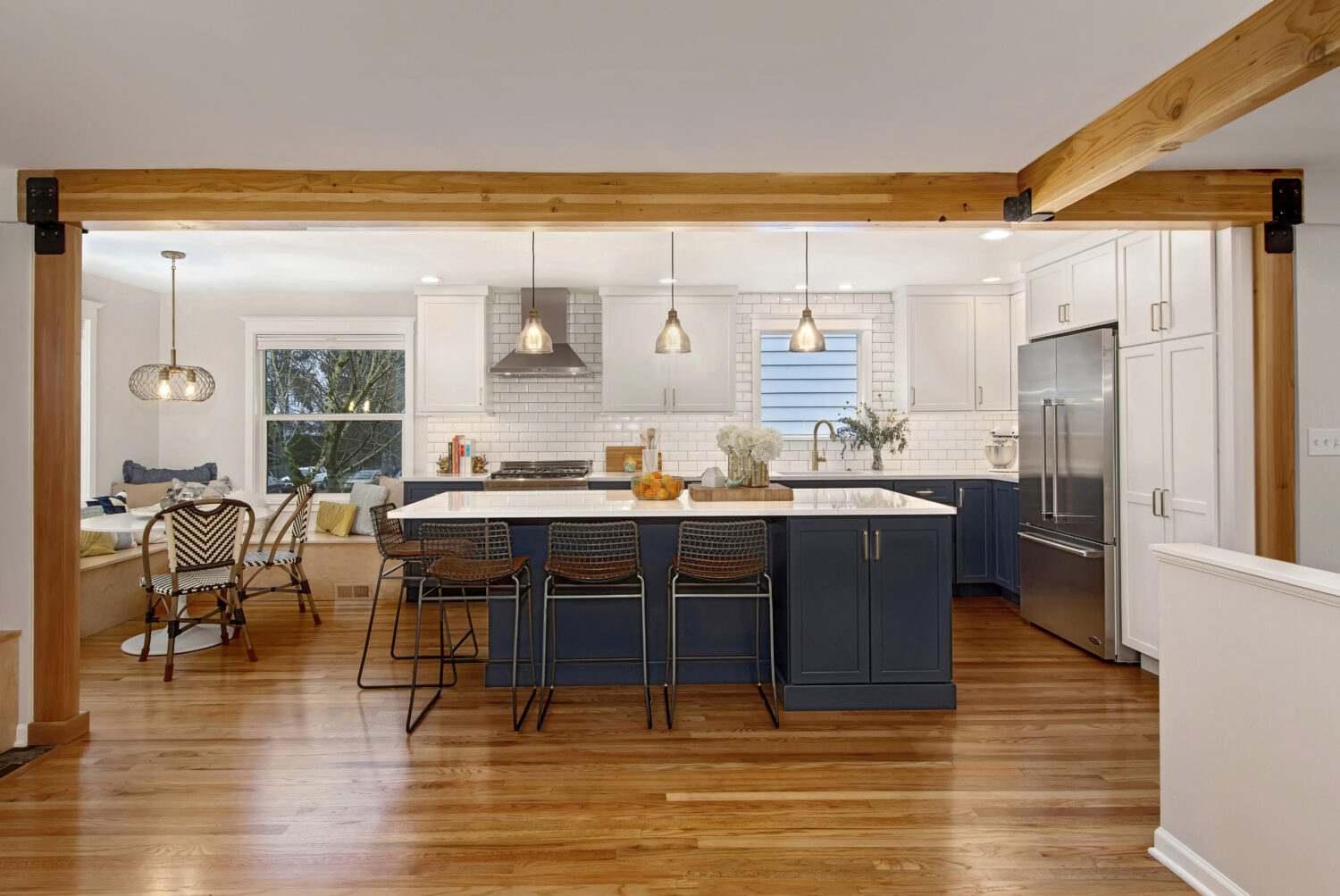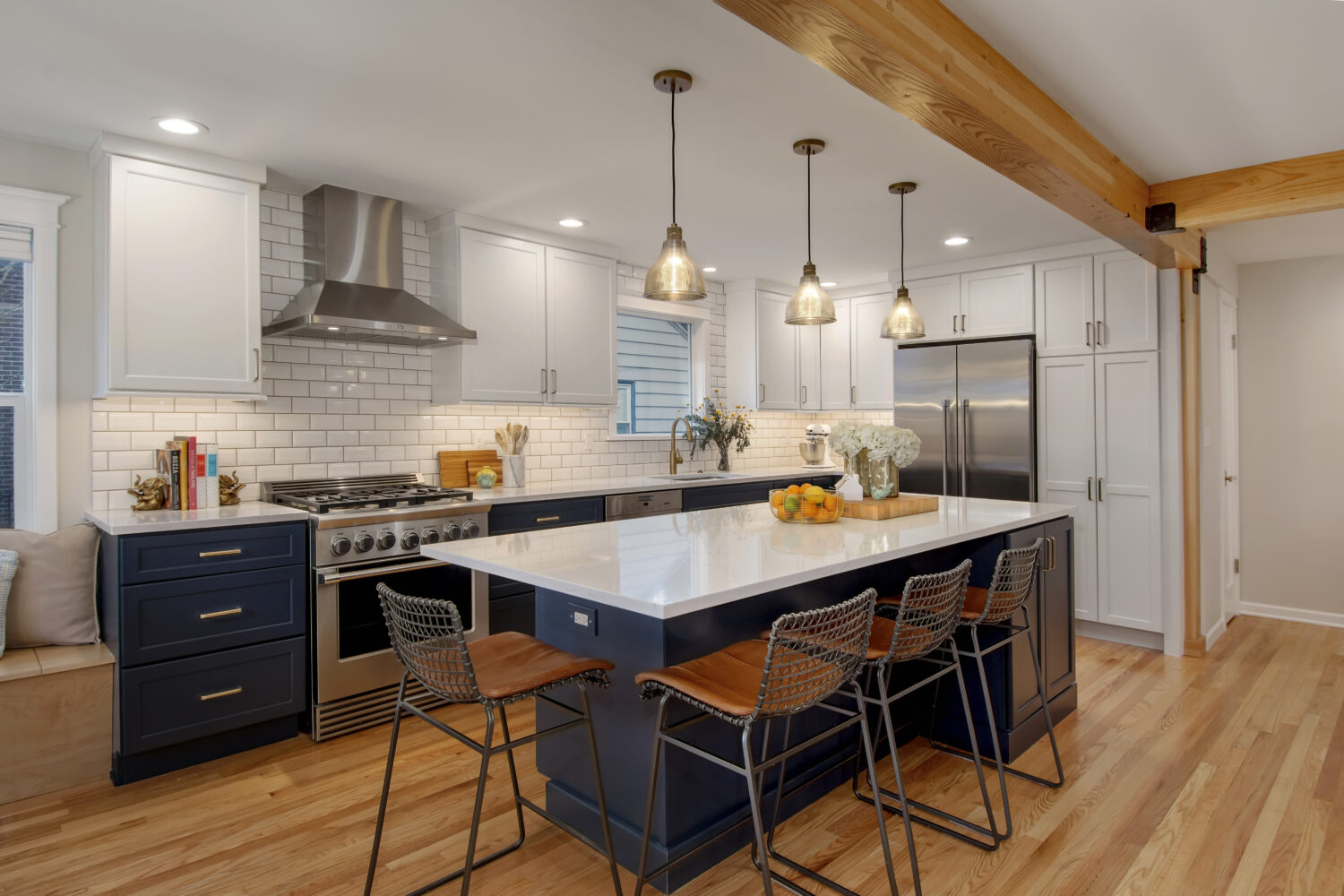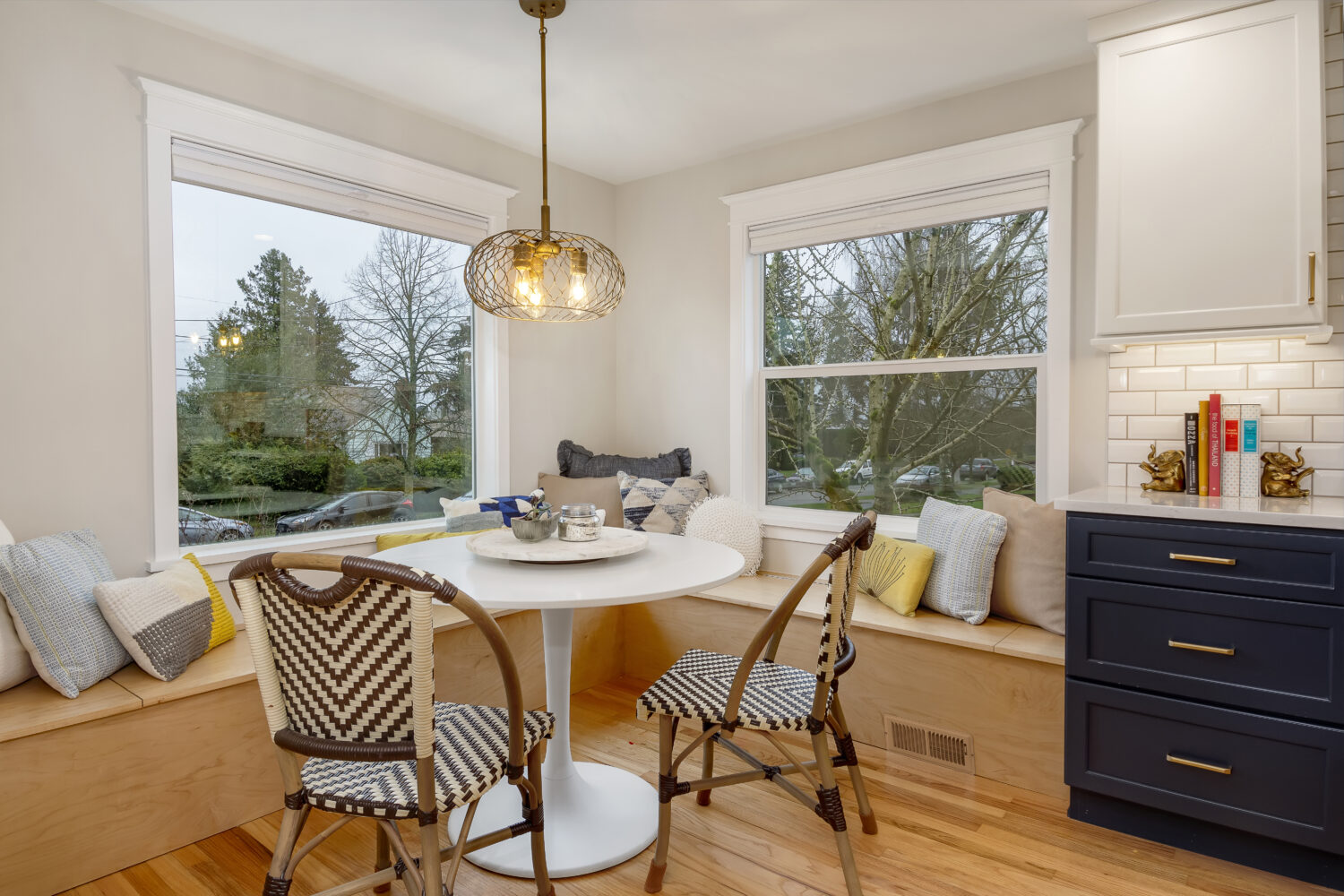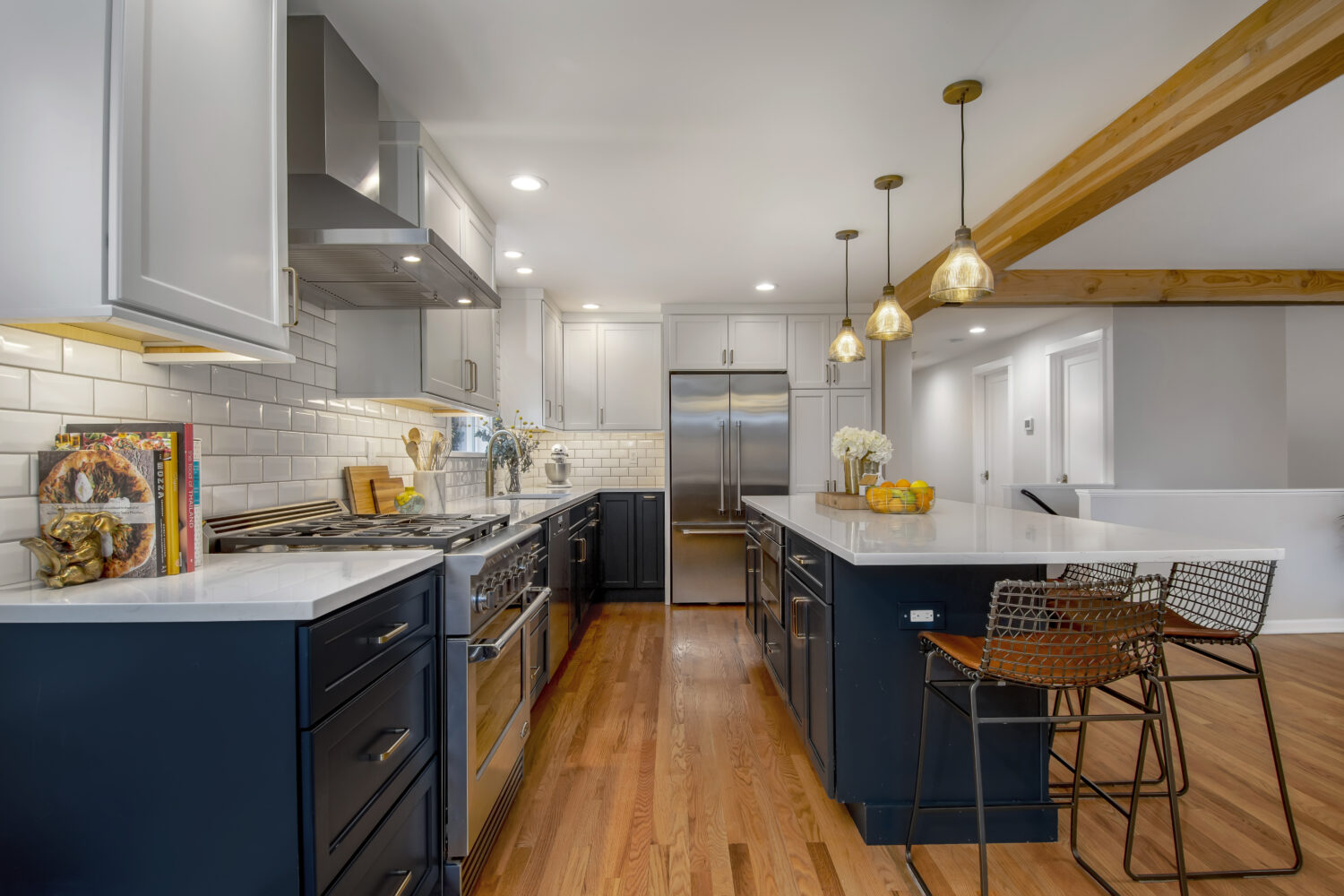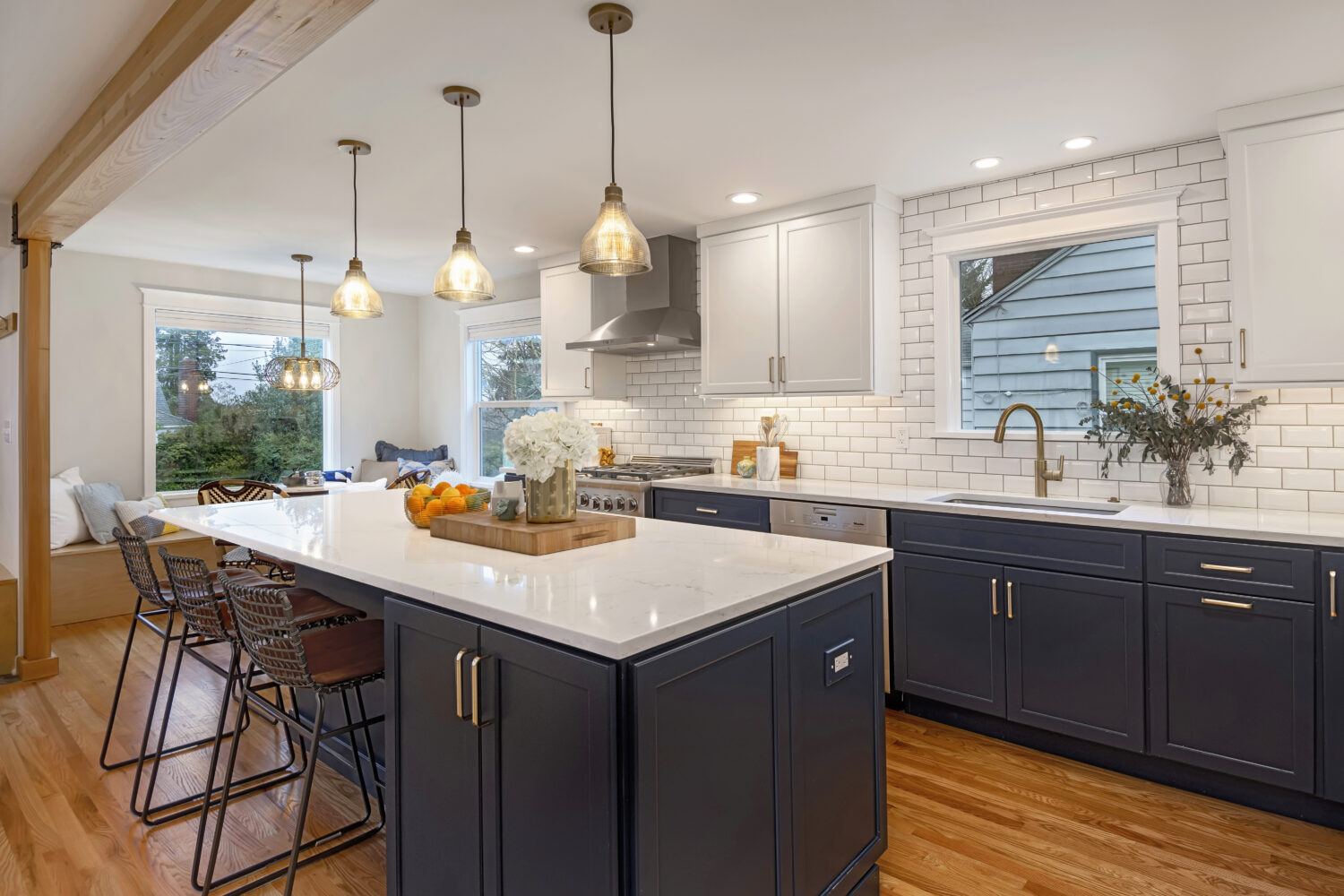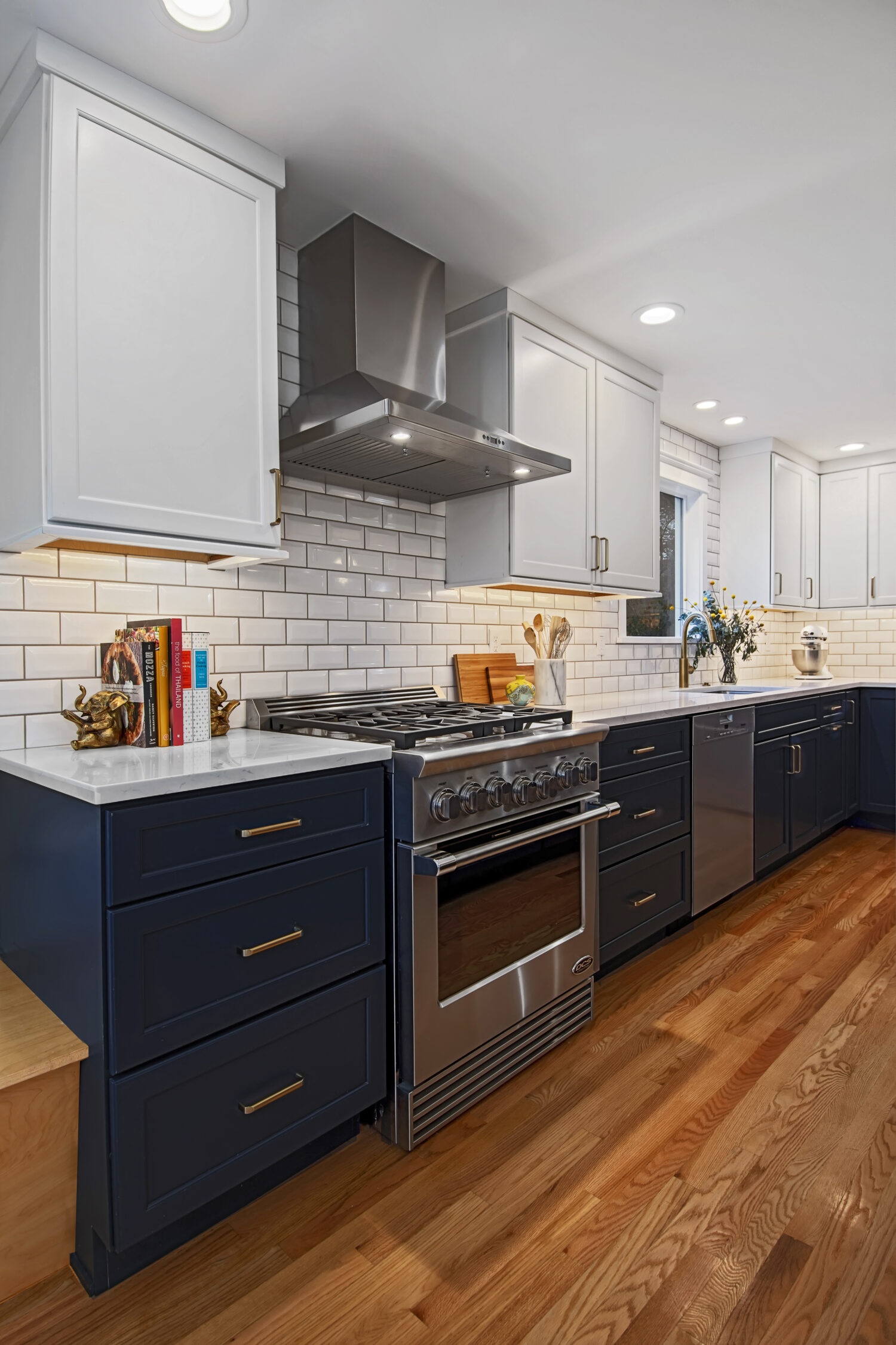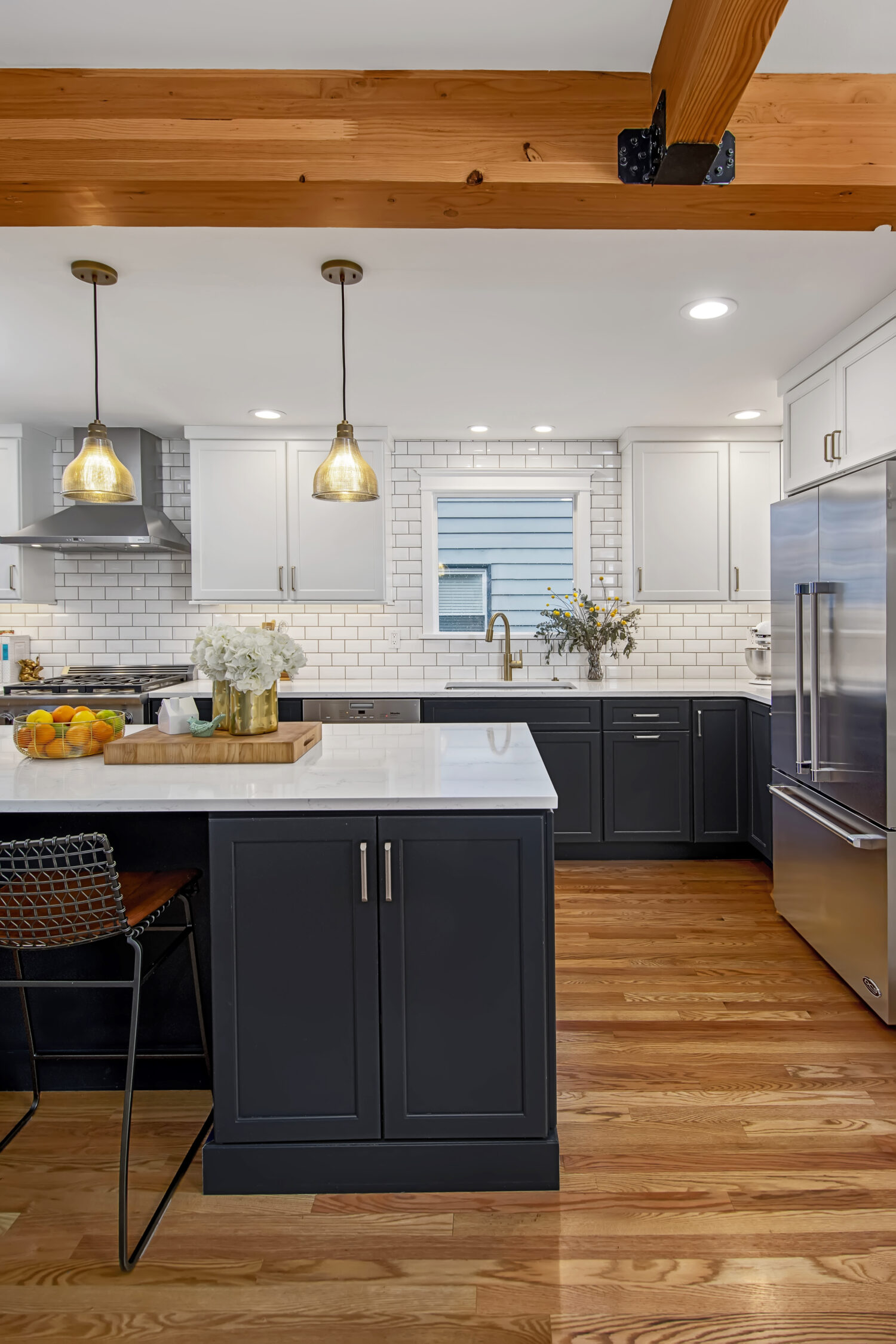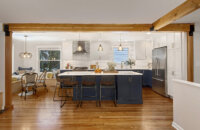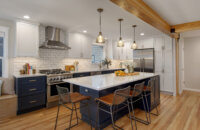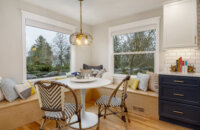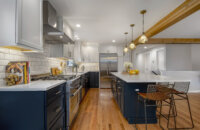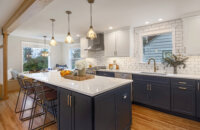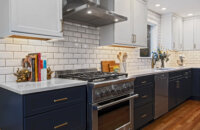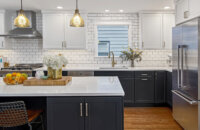 Navy Blue Splashes A White Kitchen with Impressive Appeal
Design by Shannon Boyle, AKBD of Elements Kitchen & Bath, Seattle, Washington. Photography by Dan Farmer with Seattle Home Tours.
What is it about this kitchen that is so captivating?! It's an amazing mix of Dura Supreme Cabinetry' "White" paint and 2021 Curated Color "Gale Force" on the Kendall Panel door style.