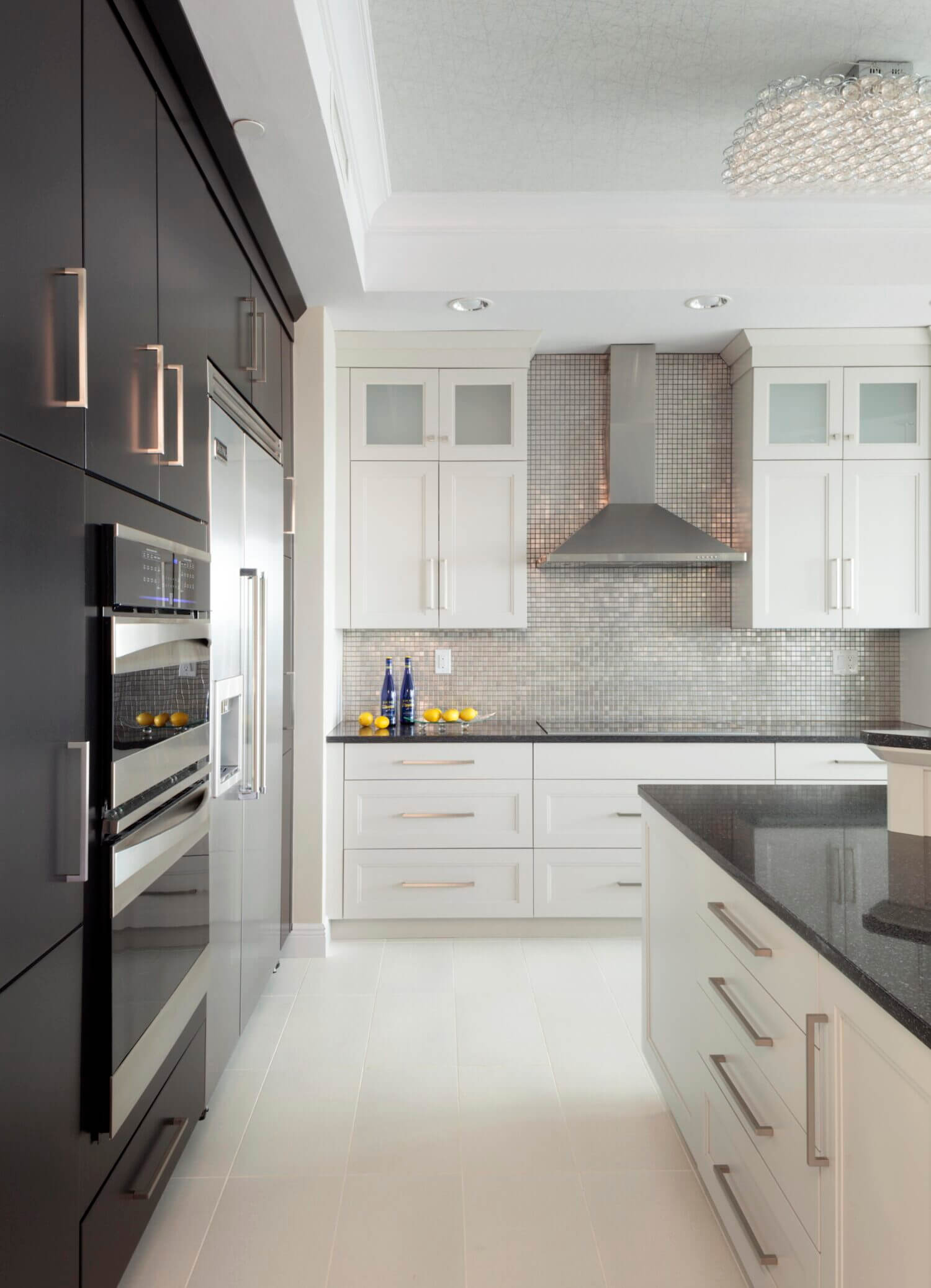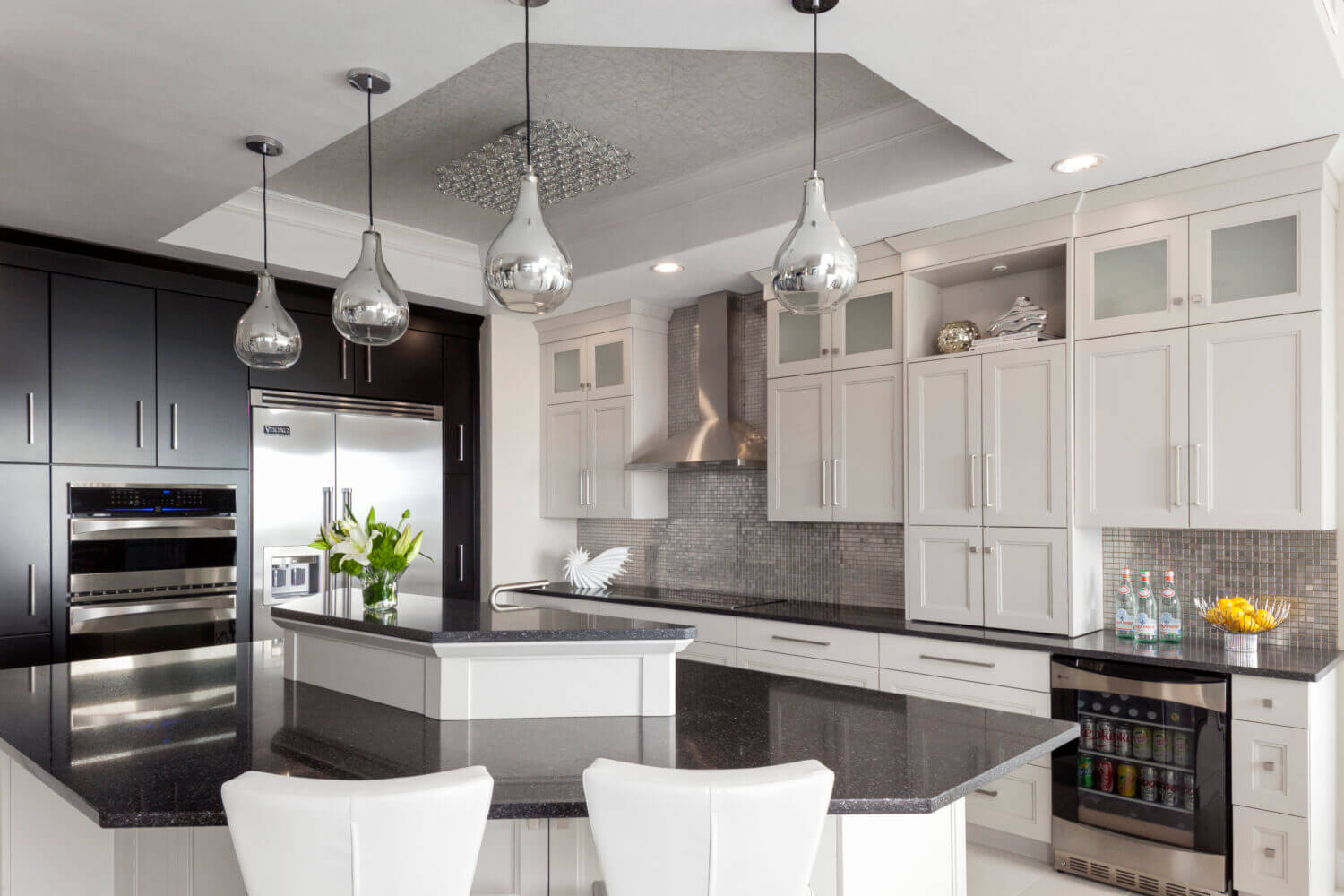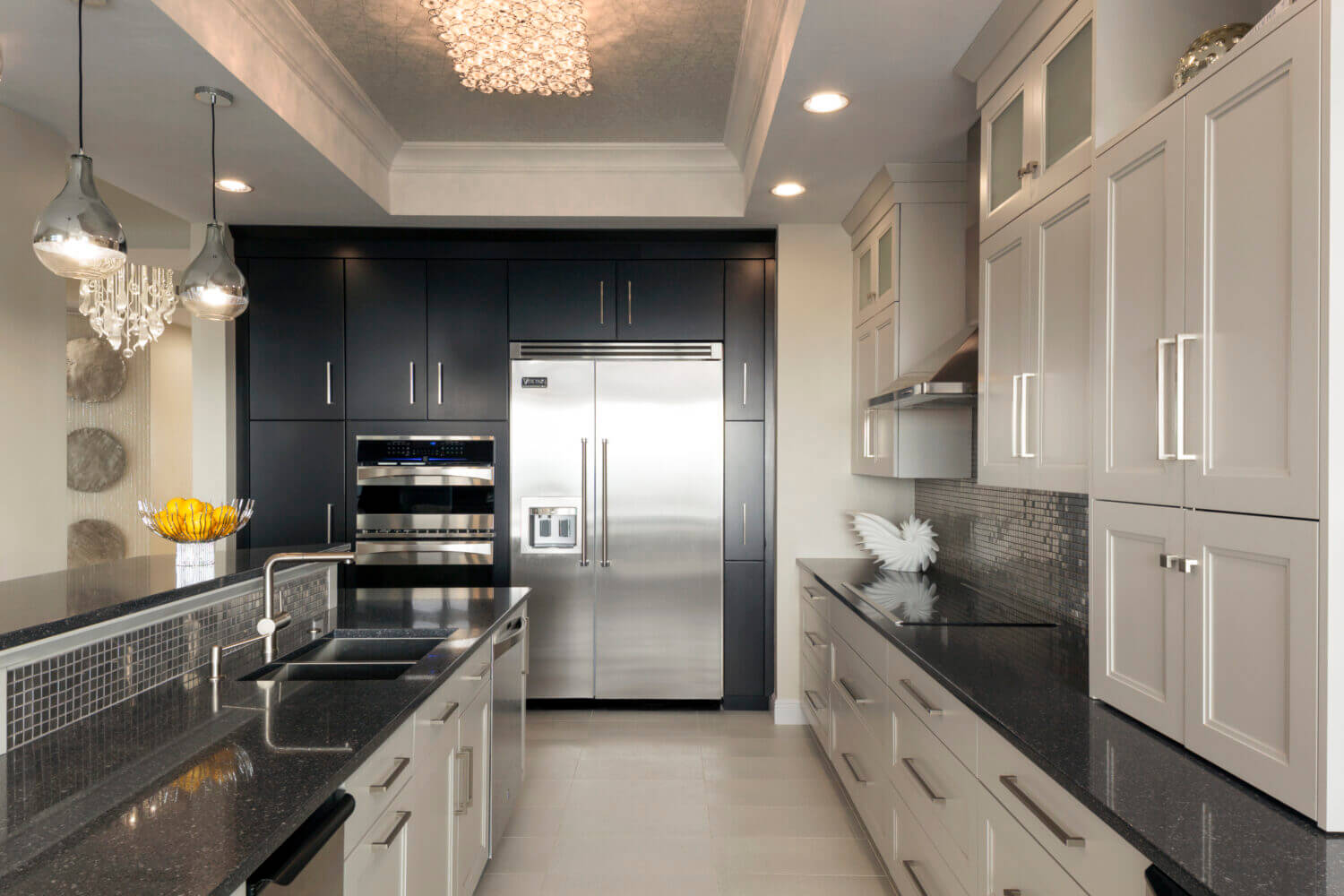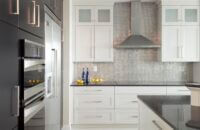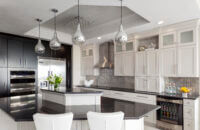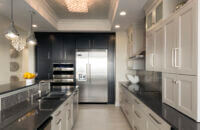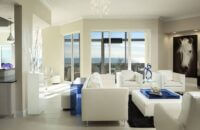 Oceanside Kitchen Oasis in Fort Meyers Beach
Designed by Melissa Musgjerd of Studio M Interiors and Studio M Kitchen & Bath, Minnesota.
Sophisticated Florida condo with gorgeous views that are reflected in this modern apartment accented in ocean blues. Contemporary cabinetry from Dura Supreme, modern furniture, and custom artwork make this Florida home an exceptional winter escape destination. The Dura Supreme Cabinetry is shown in with a combination of the Dempsey door style with the "Pearl" paint finish and the Chroma door style in the "Black" paint finish.