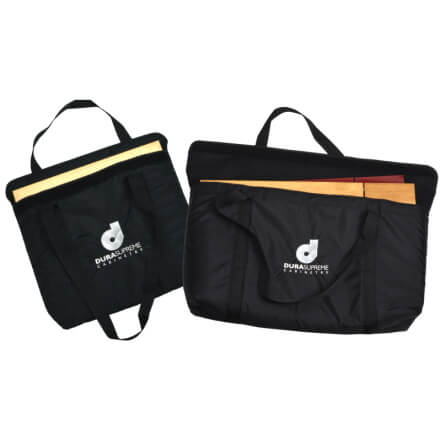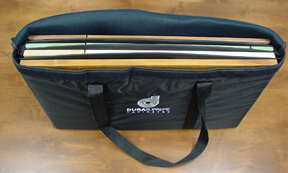 Sample Door Bags
Dura Supreme has developed four sample door bags for transporting sample doors. A Padded Sample Door and Drawer Front Bag is available in a 1 door bag or a 4 door bag. A Padded Sample Door Only Bag is also available in a 1 door bag or a 4 door bag version. All bags are padded to protect your investment and keep your sample doors free from scratches and dents.
1 Door Bags for a Door and Drawer Font sample (LIT BAG1DRDF) or for a Door Only sample (LIT BAG1DRO) can be used when a customer leaves the showroom with a single door. It makes them aware of the value of this product sample and helps to assure its safe and undamaged return.
4 Door Bags for Door and Drawer Font samples (LIT BAG4DRDF) or for Door Only samples (LIT BAG4DRO) can be used to accommodate up to 4 samples for your sales team, builders, and/or assisting customer with large scale projects.