Crown: /kroun/ noun: the top or highest part of something. verb: rest on or form the top of.  In cabinet design, one of the most common details added is molding that is mounted to the top of wall and tall cabinets, hence why it is referred to as crown molding. Crown molding can compliment cabinets as well as complete the overall look of a room, drawing the eye upwards, and with several styles available it can also change the look and feel of the space. Dura Supreme offers 5 different types of crown molding styles that can be mixed and matched with most of our wood door styles and can dress up and complete the overall cabinet design.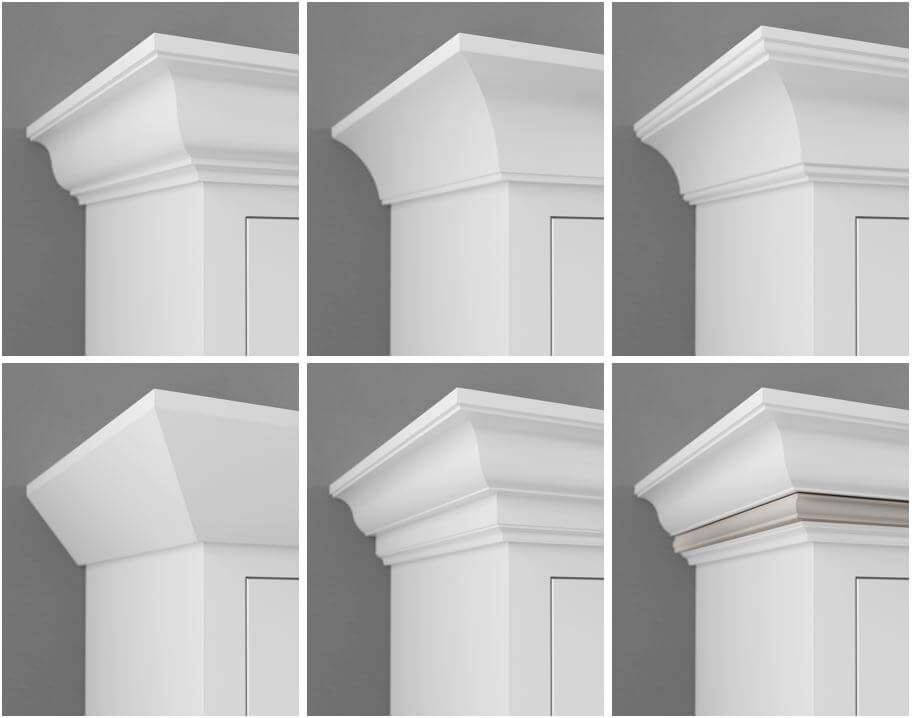 Our wood crown moldings range from traditional to contemporary and offer several sizes in each for the perfect balance. It is the one detail that should not be overlooked by a designer or homeowner. Sometimes it can be hard to visualize what crown molding will look like or how it can complete the look of cabinets, especially for many consumers. Below is a great before and after of cabinets at our training center with added crown molding. The transitional design is complete with a stacked crown molding detail on both the wall cabinets and decorative wood hood.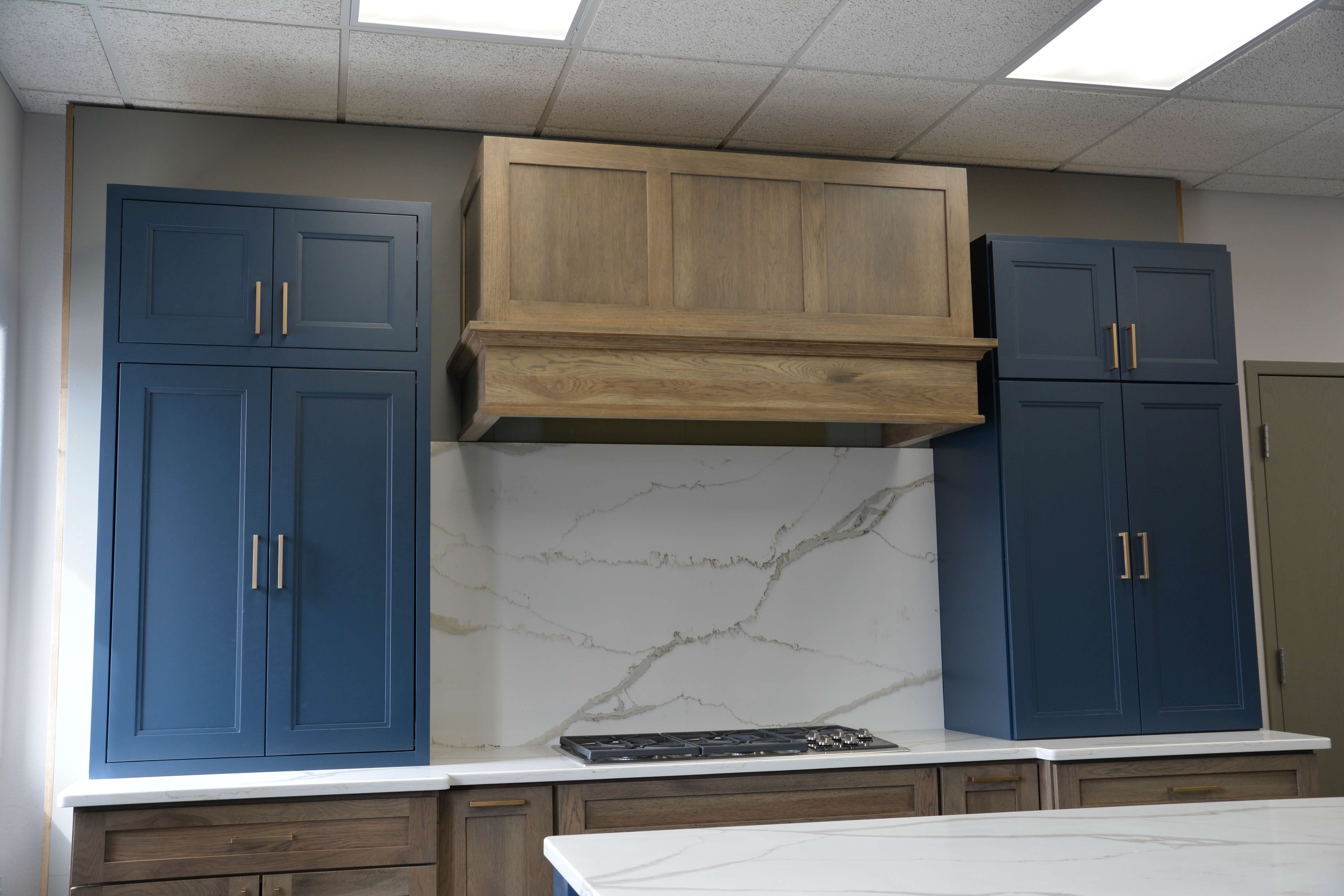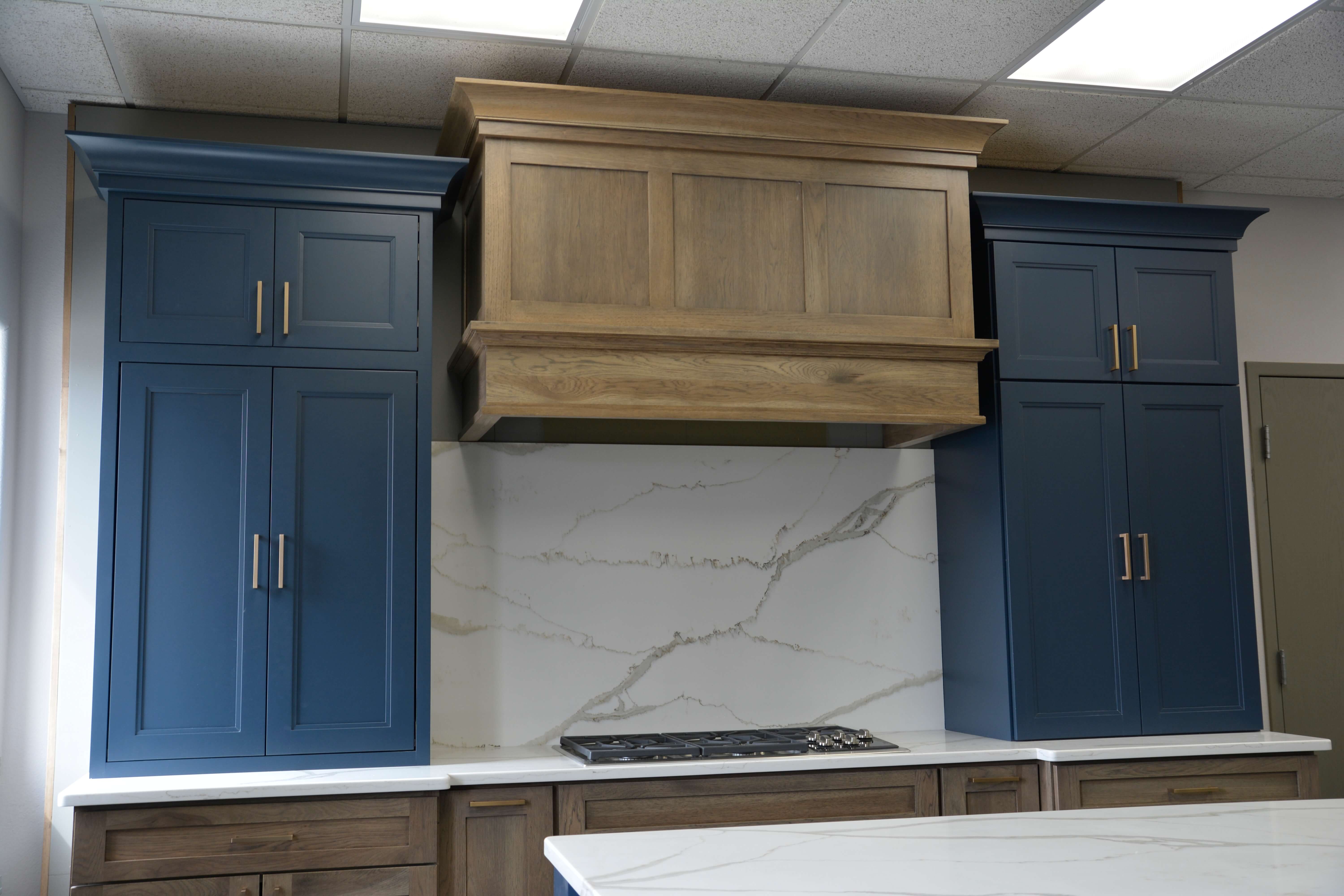 Traditional Crown Molding
Traditional crown molding (CRM) pictured below has the classic "ogee" detail. The curves add dimension, and with 5 different sizes to choose from, it can work with many different ceiling heights.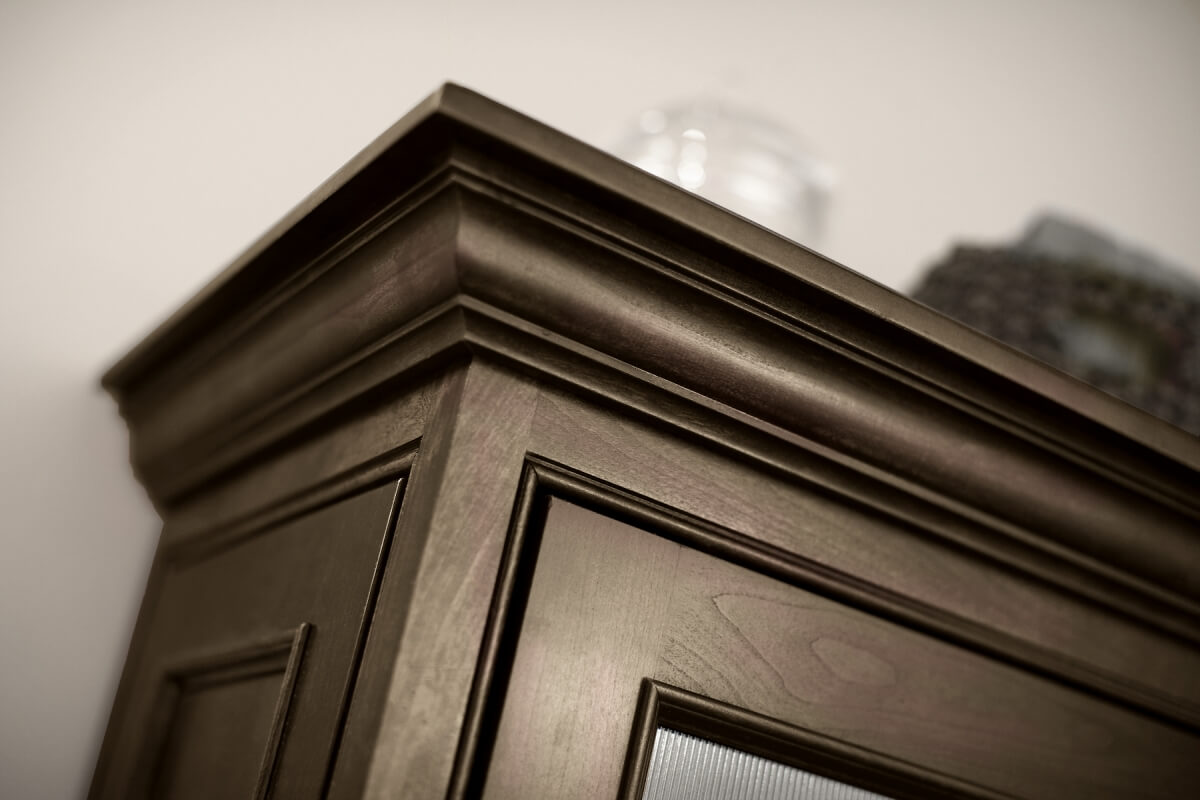 Cove Crown Molding
Cove Crown (CVE) is another classic style of crown molding that can be very transitional. It works with so many different door styles and room designs that it tends to be one of our more popular styles used in designs. It has 4 different sizes available.
Cove molding also has a fraternal twin, the Beaded Cove (BCVE). The classic arc detail has added beading at the top and bottom of the molding which offers more depth and dimension. It is by far, our most popular crown design, and the bead detail makes it ideal when working with glazes or accent finishes. Like its aforementioned twin, it also has 4 different sizes available.
Craftsman Crown Molding
Craftsman crown molding (CCM) is a great alternative when working with more contemporary or transitional door styles. With its simple angle detail and straight lines, it finishes cabinetry without being too flashy. Craftsman molding has 3 different sizes available.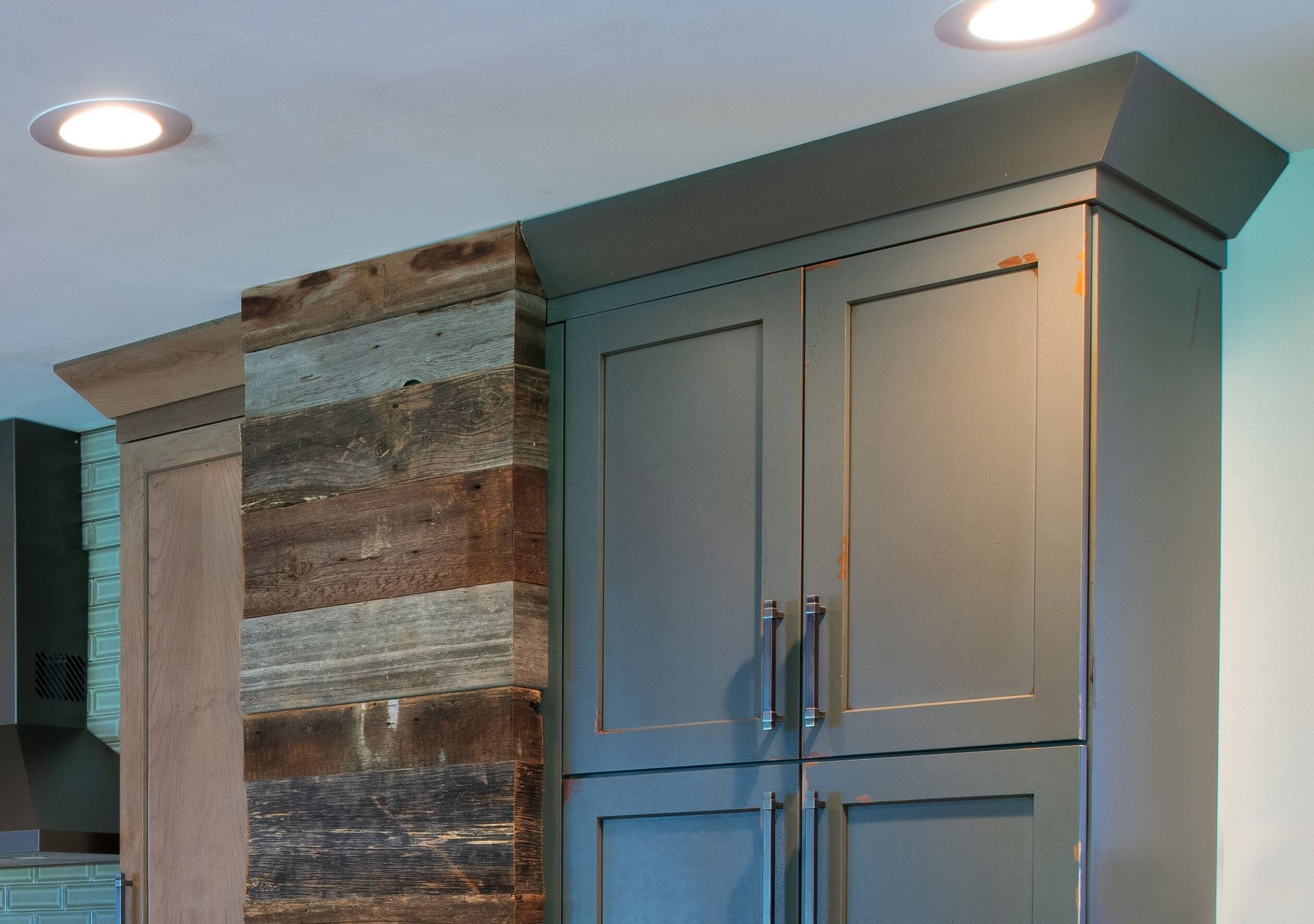 Get Creative with Flex Crown Molding
We also offer a Flex Crown Molding (FLXCRM) that is versatile in its own right. First, it is a large molding that offers ogee and cove curves as well as beading detail. Used alone, it is already pretty impressive. However, you can add another 3/4″ molding to the flat insert area and… voila! It looks like a 3 piece stacked molding without having to actually stack 3 sticks of molding. Yes, please!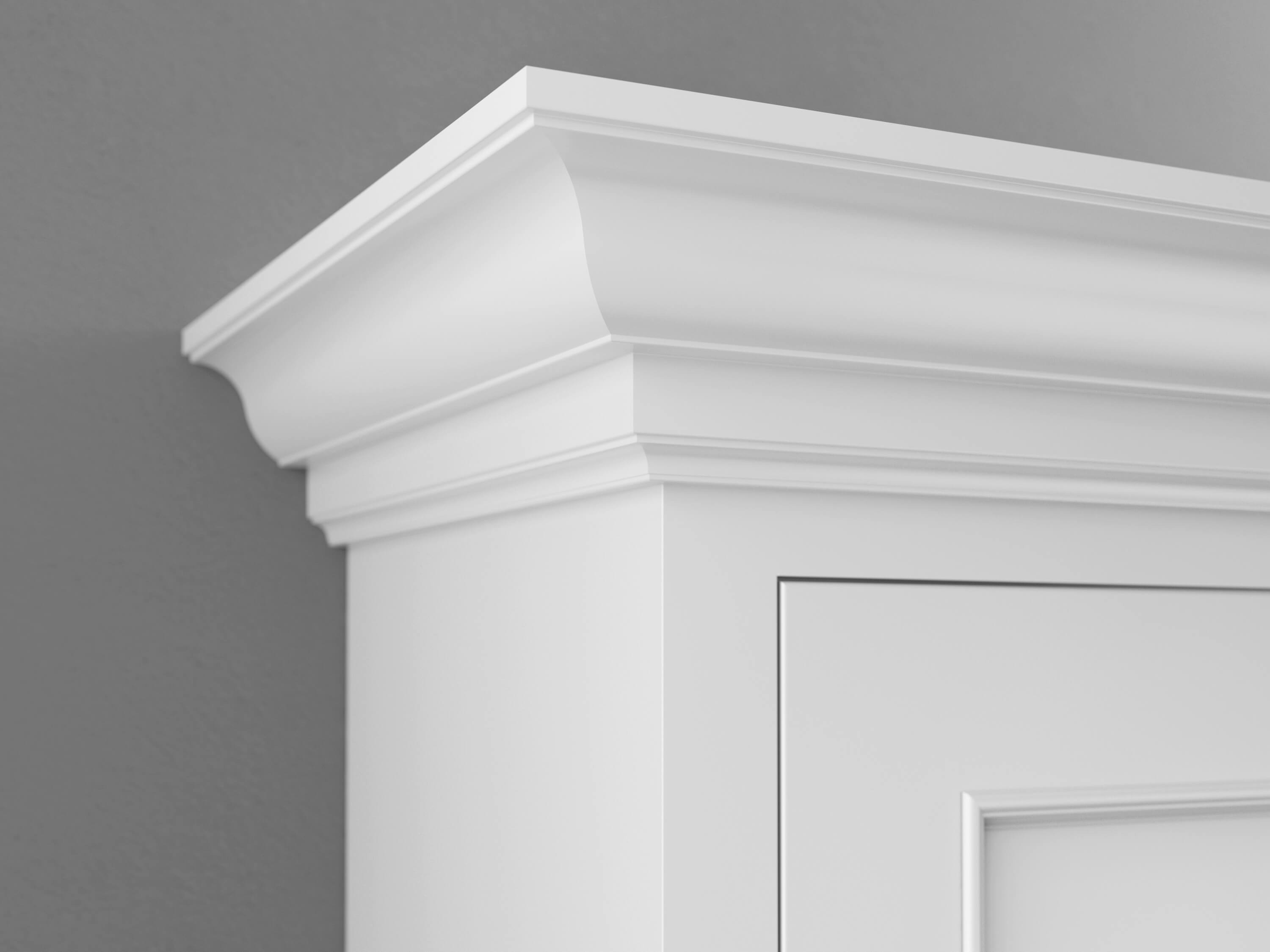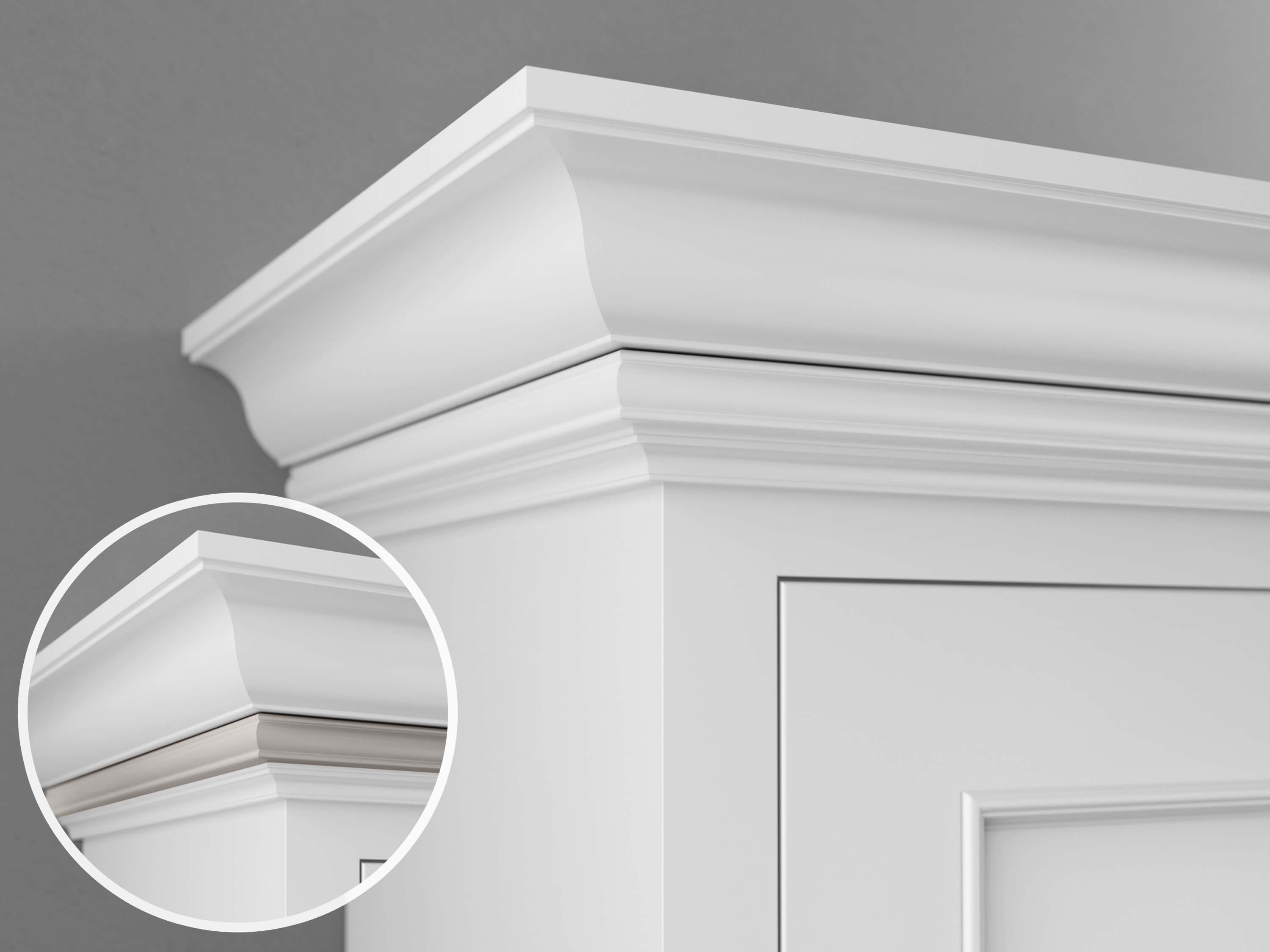 Crown molding is a detail that should be considered for any kind of cabinet design for a beautiful, finished look. With our different styles and several sizes to choose from, there is something that can fit anyone's style and budget. Even the smallest molding can add a finishing touch to cabinets. Looking for inspiration? Take a gander at 100's of photos in our Dura Supreme Inspiration Gallery!