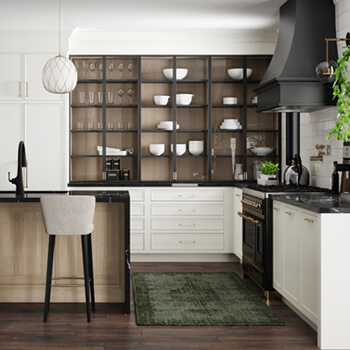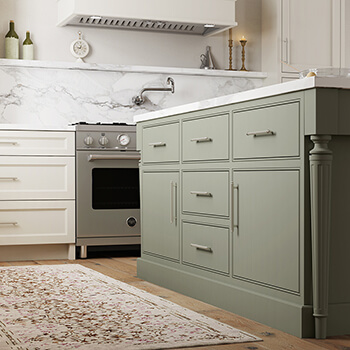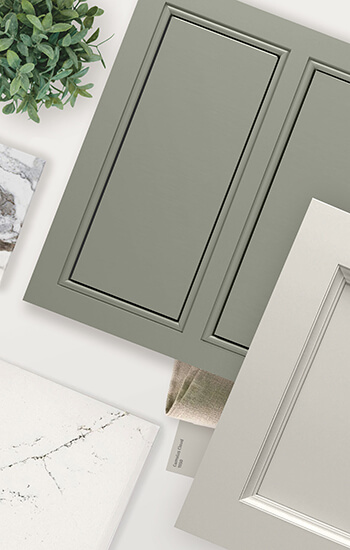 The latest and greatest
Discover

What's

New

We understand cabinetry is a large investment and a permanent fixture in your home, which is why our product development team gives careful consideration to cutting-edge trends. From our expert color forecasters to our veteran designers, our team closely studies trends throughout the kitchen and bath industry, digging deeper for opportunities to create leading trends that become long-term and timeless styles, finishes, and features. Here are just a few of the latest additions to our product offering.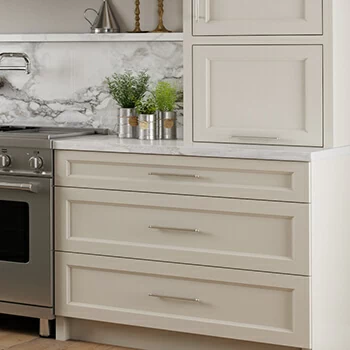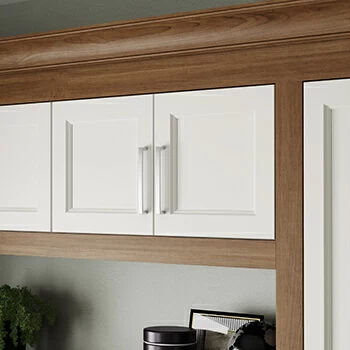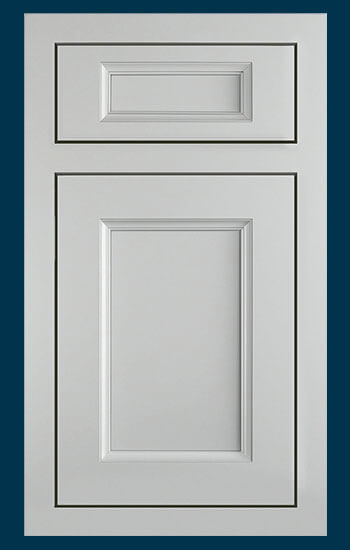 Say 'Hello" to
Covington
Covington is a sophisticated flat panel door style with a deep center panel and a beautifully sculpted inside profile. Covington's dramatic deep panel and sculpted profile makes this door stand out from the crowd! This elegant new door style is available in both in Full Overlay and Inset!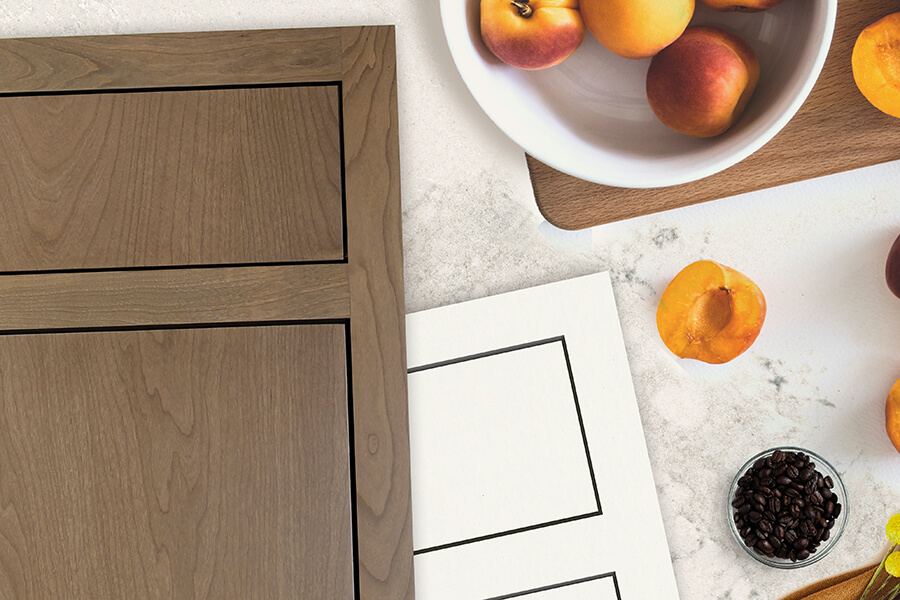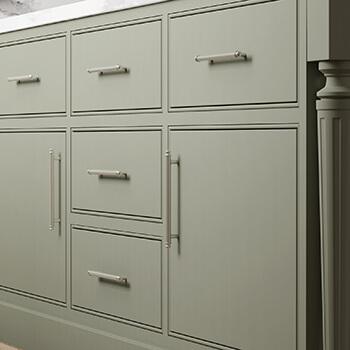 Modern Slab Door| Styles for

Inset Cabinets
Inset cabinet construction has a long reputation in traditional style design. As design continues to evolve toward transitional and contemporary looks, Inset cabinetry is beginning to take on a new minimalistic, modern look with slab doors.
Our new Chroma-Inset and Moda-Inset doors offer painted and wood slab doors with our Inset cabinet construction. These beautiful, contemporary slab door styles are available with Flush Inset or Beaded Inset styling!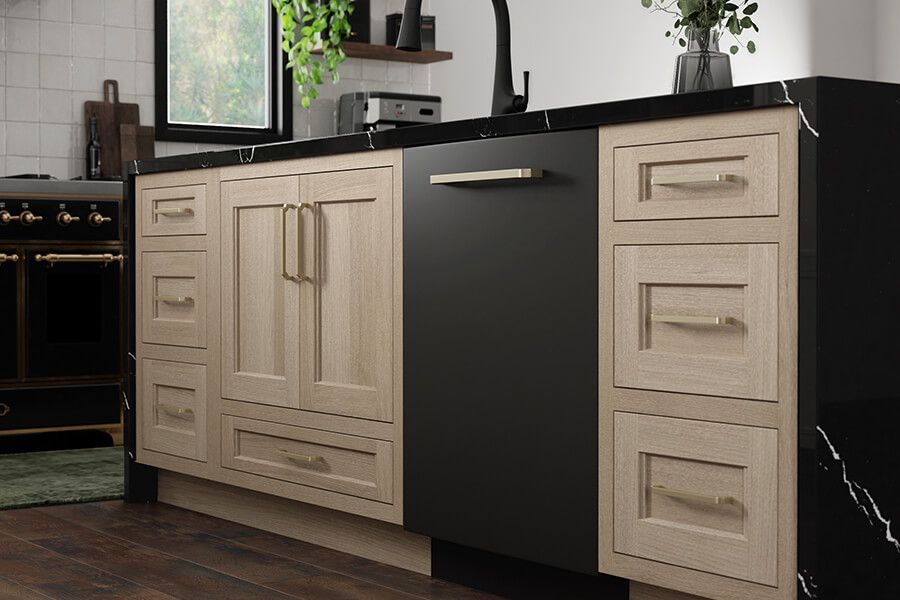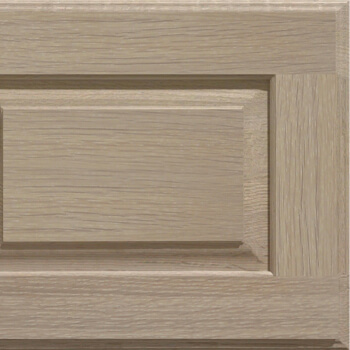 Quarter-Sawn
White Oak
Quarter-Sawn White Oak is a beautiful option for modern, transitional, and contemporary looks because of its straight, consistent grain pattern and coloring. "Quarter-Sawn" refers to the manner in which the wood is cut from the log that creates a distinctive and desirable straight grain pattern with an intriguing "fleck" across the grain.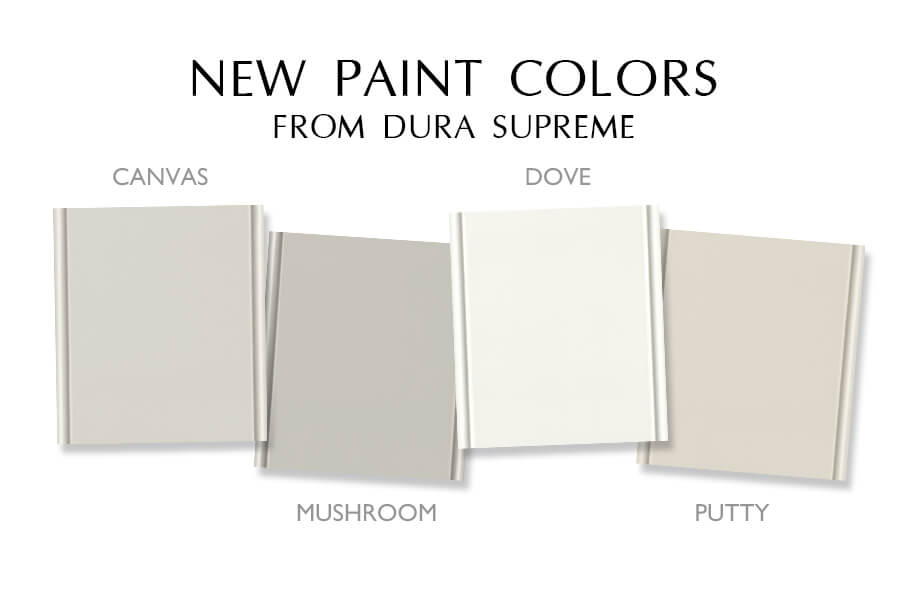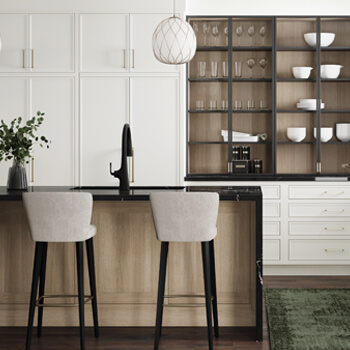 New
Painted

Finishes

"White, light, and bright" has been the mantra for kitchen designs for several years now. White kitchens are here to stay, but the trend is shifting from 'stark white' to softer, more natural, muted white designs. That's why we're excited to introduced four new, nature-inspired paint colors: Canvas, Mushroom, Dove, and Putty.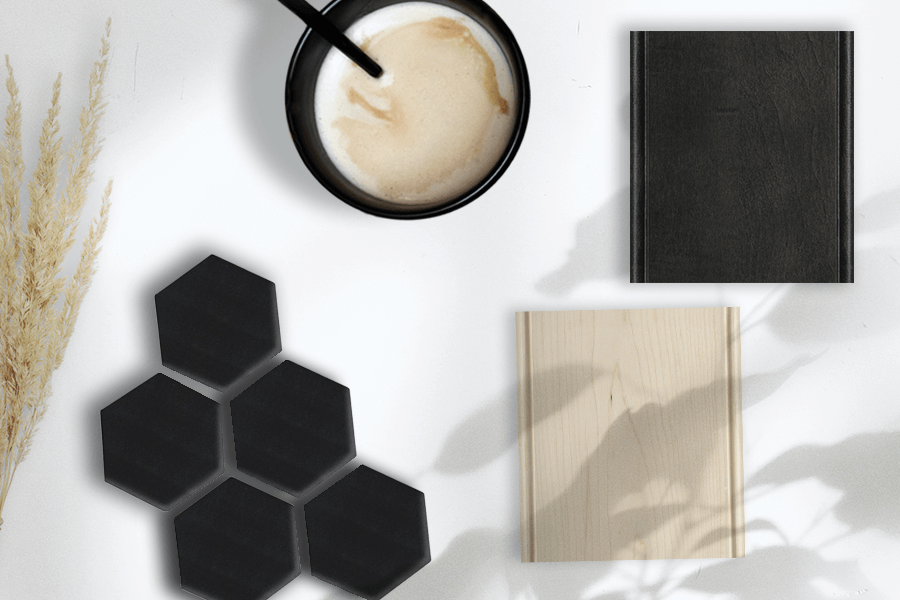 New
Stained

Finishes

Onyx (a new black-toned stain) and Alabaster (a light, whitewashed stain) were designed to coordinate beautifully with our extensive offering of finishes.
New
Contemporary
Styles and
Modern
Finishes
Sleek contemporary surfaces are an iconic choice for some designs and Dura Supreme's offering of contemporary styles includes an expansive palette of modern cabinet finishes, aluminum framed accents, and stunning door styles.
Contemporary surfaces include Textured TFL, Matte Foil, High Gloss Acrylic, and Ultra Matte Acrylic materials for Bria Cabinetry. New door styles include; Allura, Dash, Quinn, Tempo, Jace, Randall, Sutton, Kips, Berkley, and Bowery.
Browse the gallery to see a glimpse of the new contemporary additions.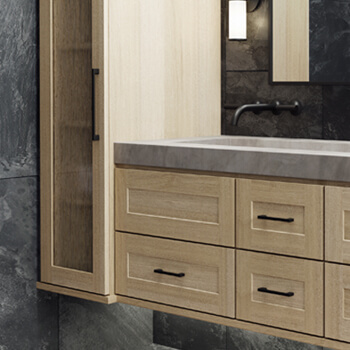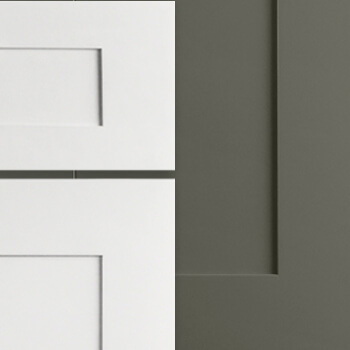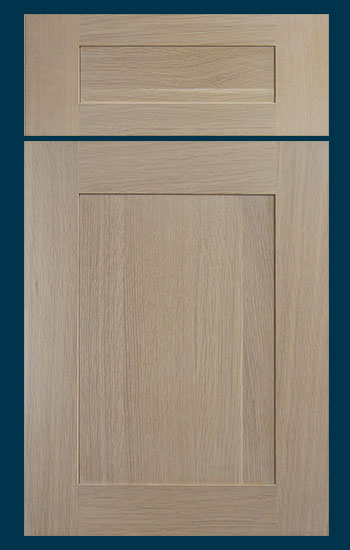 Introducing
Parker
Let us introduce you to our newest "shallow shaker" door style: Parker.⁠ The softly raised stiles and rails of the Parker door style create a sophisticated, European-inspired aesthetic that works well for both transitional and soft contemporary designs. 
⁠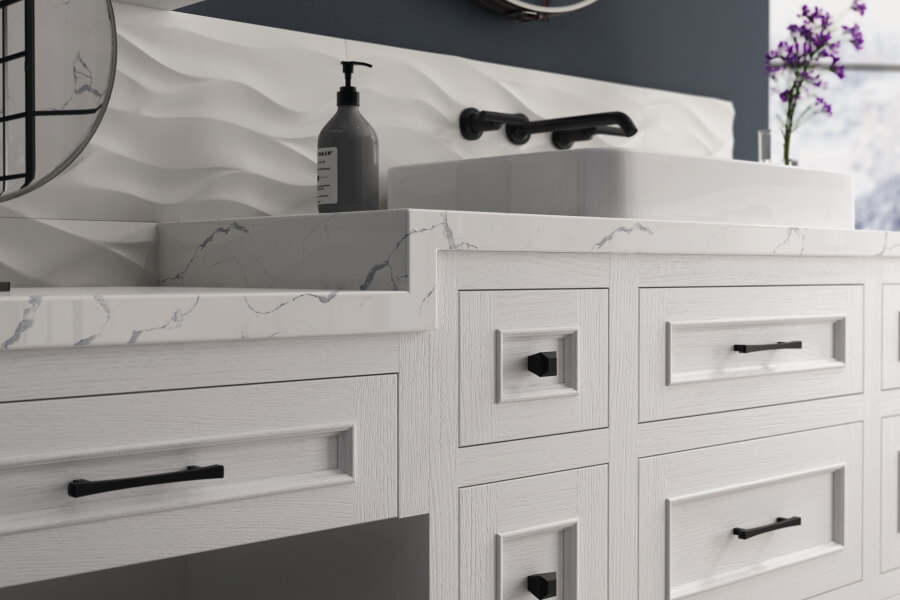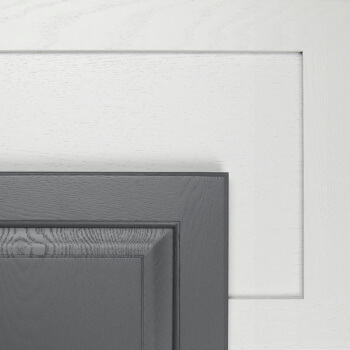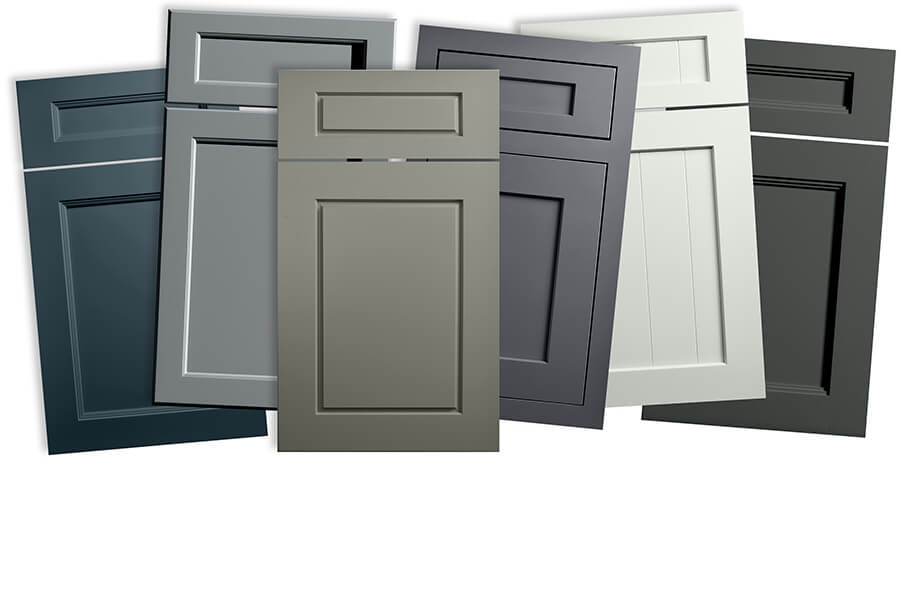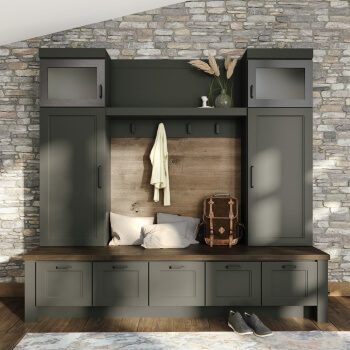 2022

Curated Color Collection

Introducing Dura Supreme's 2022-2023 Curated Color Collection of paint finishes. The Curated Color Collection is a selection of trending paint colors that will be updated as color trends shift. This color offering will always be fresh and current, and reflective of popular color trends for cabinetry and home interiors.

Available for Paintable, Maple, and Red Oak.
Gale Force (SW 7605)
Cyberspace (SW 7076)
Software (SW 7074)
Cast Iron (SW 6202)
Silver Strand (SW 7057)
Rock Bottom (SW 7062)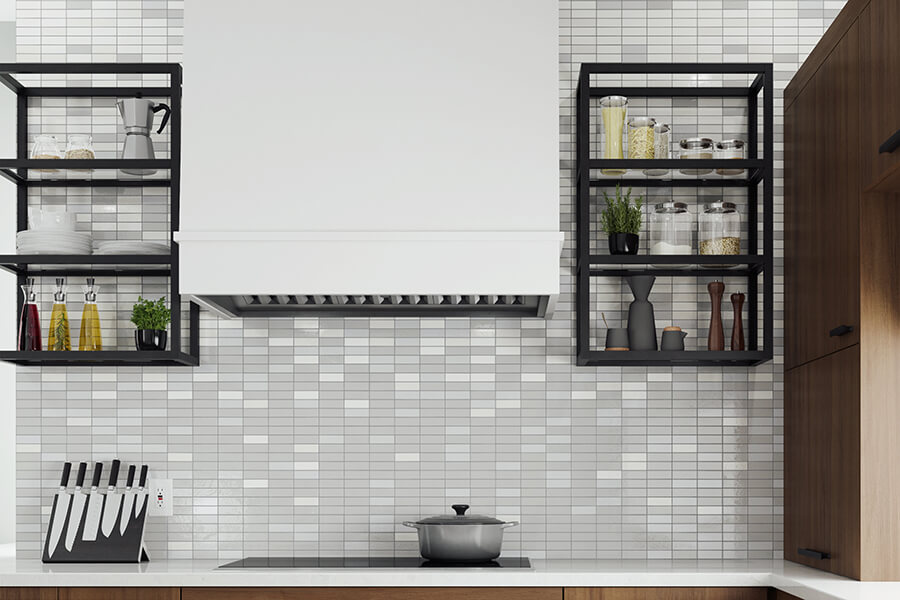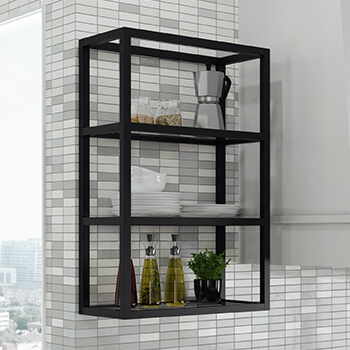 Modern Open Metal Shelves
Open Metal Shelves are now available from Dura Supreme Cabinetry, in a variety of metal finishes including Natural Aluminum, Brushed Steel, Gold, Matte Black, and Oil Rubbed Bronze. Choose from wood or glass shelving to create a customized accent, tailored to the kitchen design.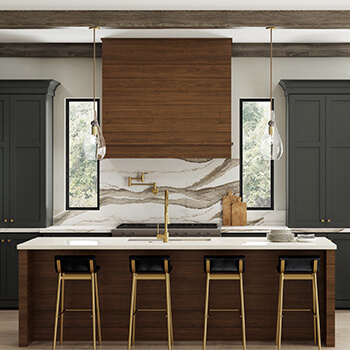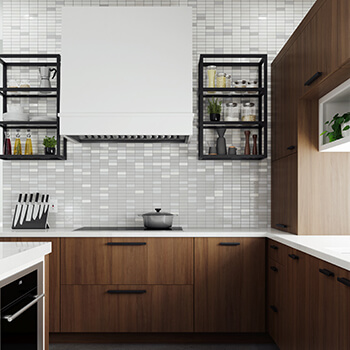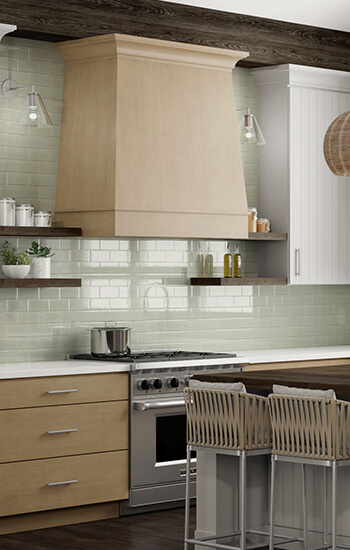 Modern
Wood

Hoods

Trends continue to evolve with transitional styles taking center stage. Our NEW Modern Hoods are sleek and simple with a streamlined design well-suited for transitional and soft contemporary looks.

Create a truly unique hood for your kitchen with optional canopies (Plain, Paneled, or Shiplap Panel), and two frieze options (straight or arched). Vent-A-Hood liner and blower come standard to make design and installation a breeze.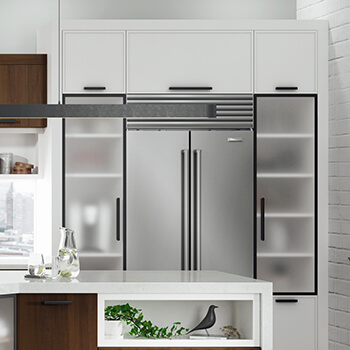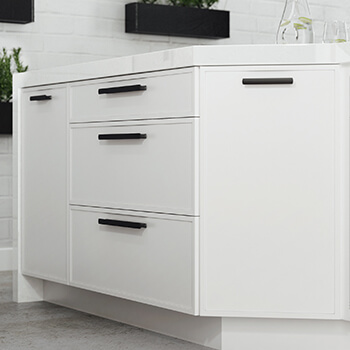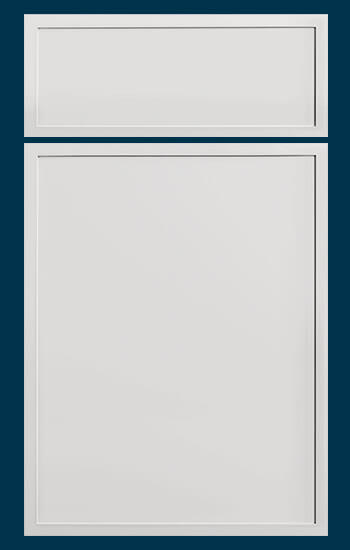 Introducing the
Reese

Door Style

The new Reese door style is a modern, streamlined door with a fresh and contemporary look. With thin stiles and rails around the perimeter, it offers a truly compelling look!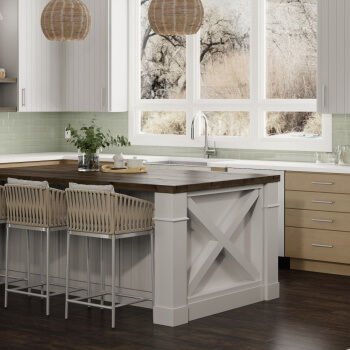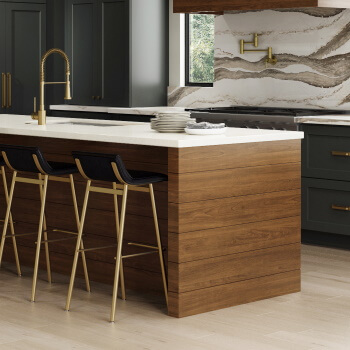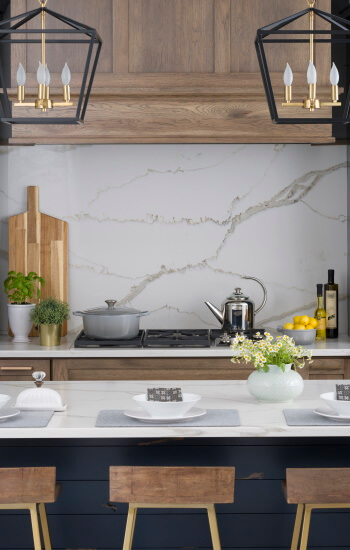 Modern

Kitchen Island

End Caps

We're excited to introduce a variety of NEW island end treatments designed to simplify the design, ordering, and installation of these stunning island creations.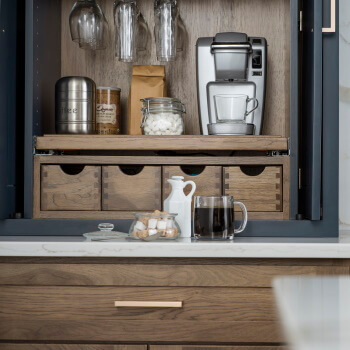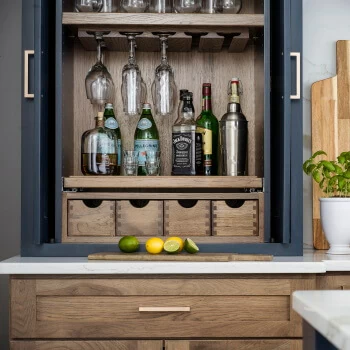 Larder

Storage

New larder cabinetry is now available from Dura Supreme. These highly functional cabinets are designed with different internal storage features to keep countertop clutter items and small appliances behind beautiful cabinet doors.

Specialized internal options include a Storage Center, Beverage Center, and Baking Center with optional organizational features (apothecary drawers and a flat roll-out shelf).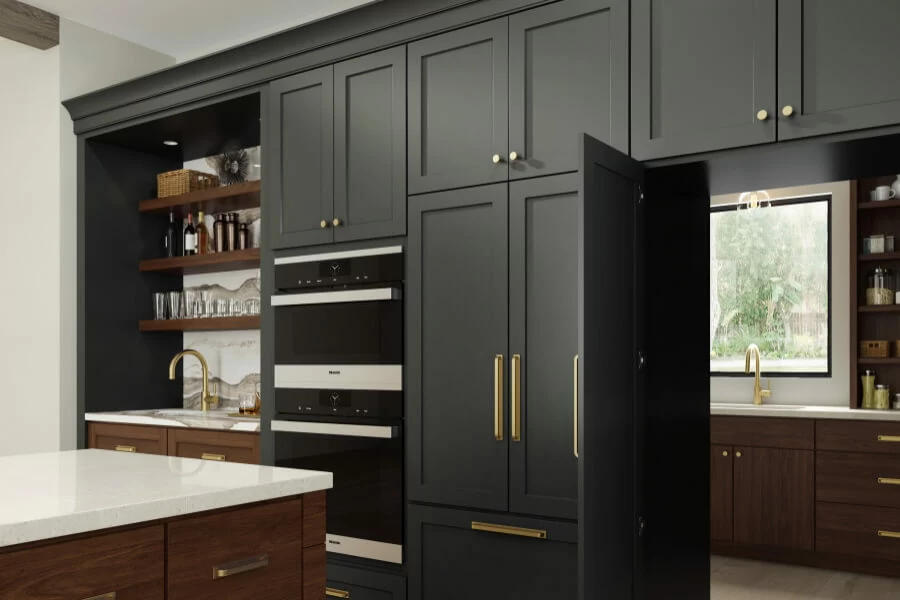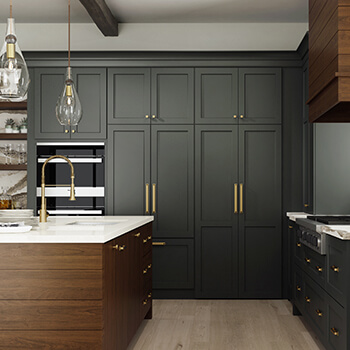 Pass-Through

Pantry

Cabinet

Designed to coordinate within adjacent tall cabinetry, the NEW pass-through tall cabinet from Dura Supreme is designed for creating a seamless walk-in pantry.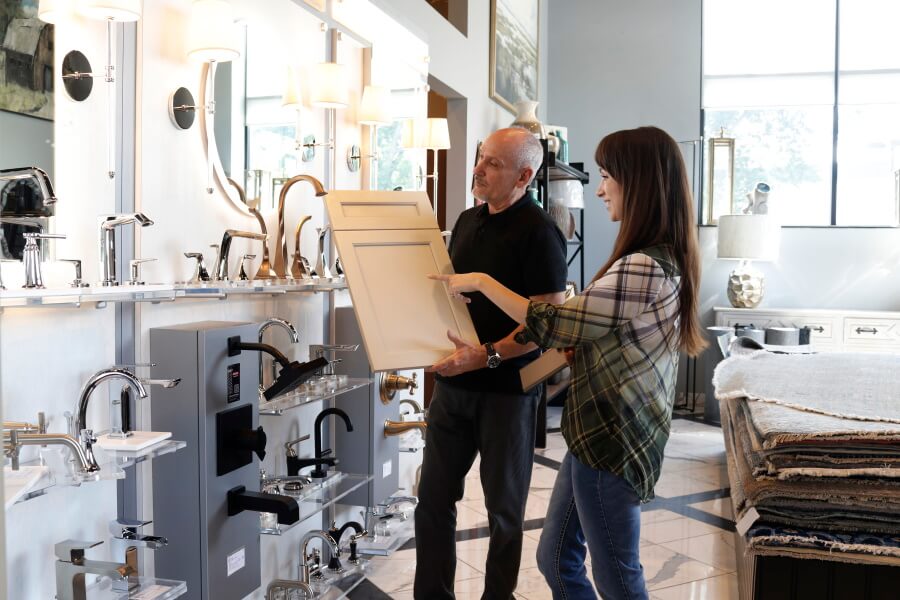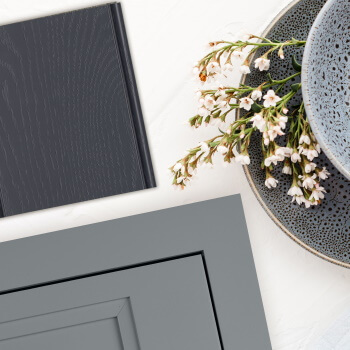 Learn More
At a
Showroom

Near You