One of the most common items on every homeowner's wish list is more storage. In fact, I don't think I have ever met anyone who wanted less storage. The challenge comes in finding more space to accommodate this. Many people cannot add square footage to their space due to physical or budgetary constraints, and so become stuck with what they have.
Fortunately, Dura Supreme has come up with an ingenious way to add storage to potentially EVERY room in the house, without building out square footage or drastically changing the footprint or layout of the current home.
May I present to you, the Toe Space Drawer!
Opened by a gentle tap from the toe (no knob required), and maybe installed underneath any 18", 21" or 24" base cabinet. It includes a touch-latch mechanism so that a simple touch opens the drawer.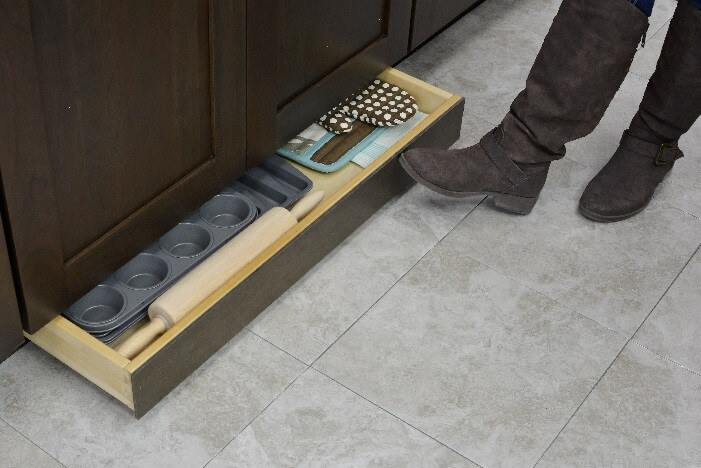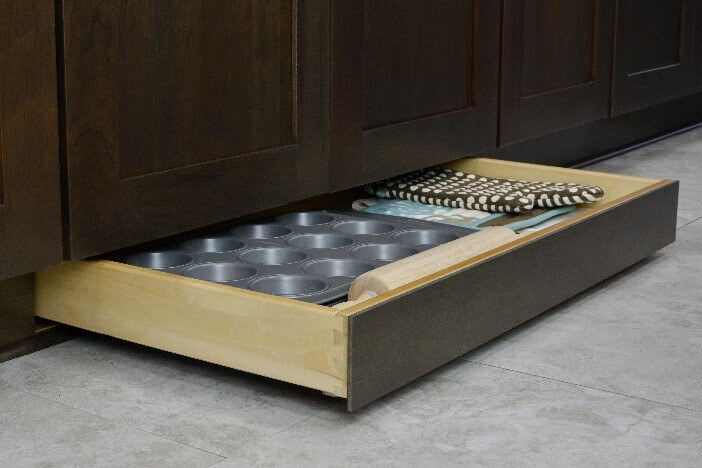 In addition to bakeware, the Toe Space Drawer is perfect for cleaning supplies…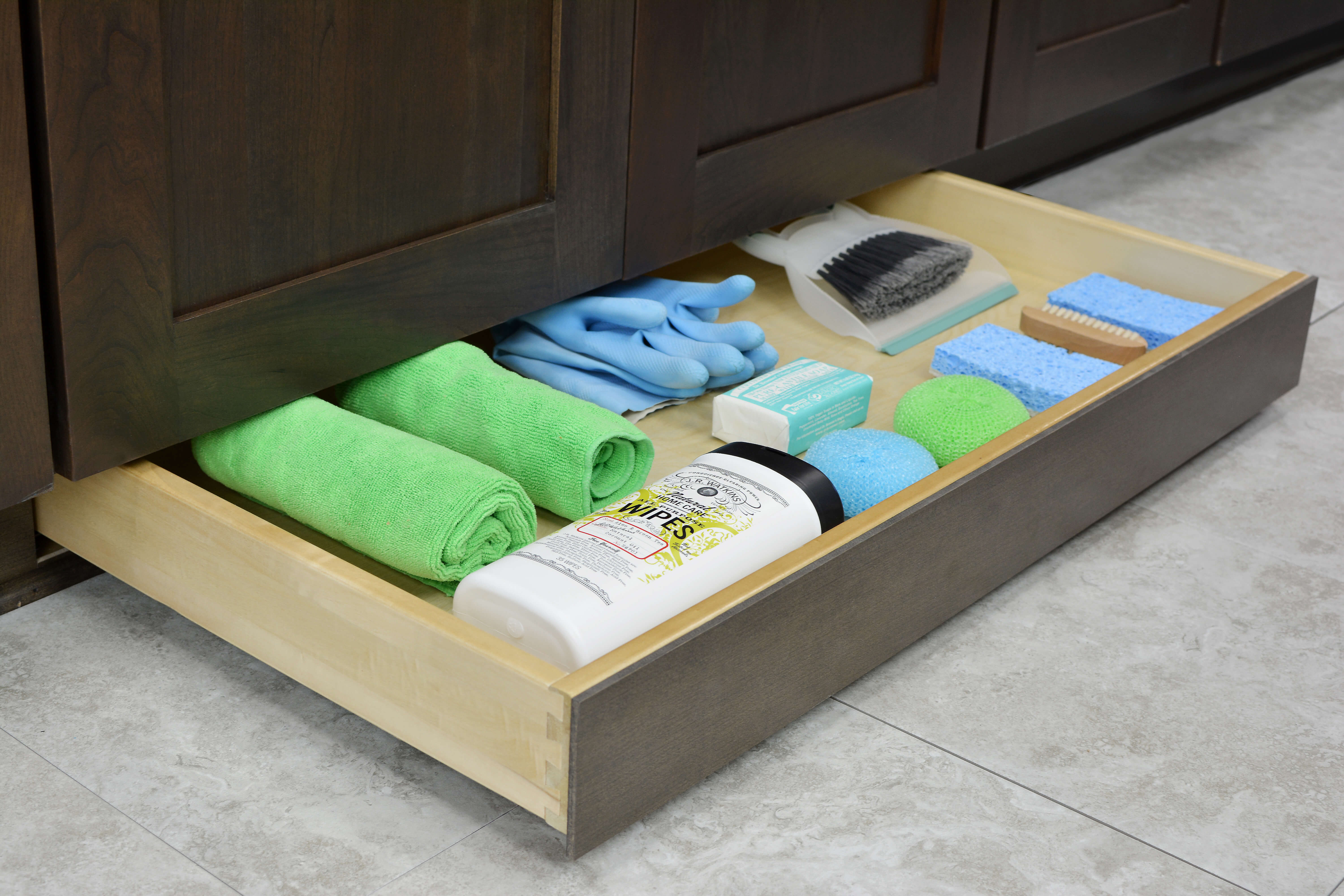 Bathroom extras, soaps, sponges, votives…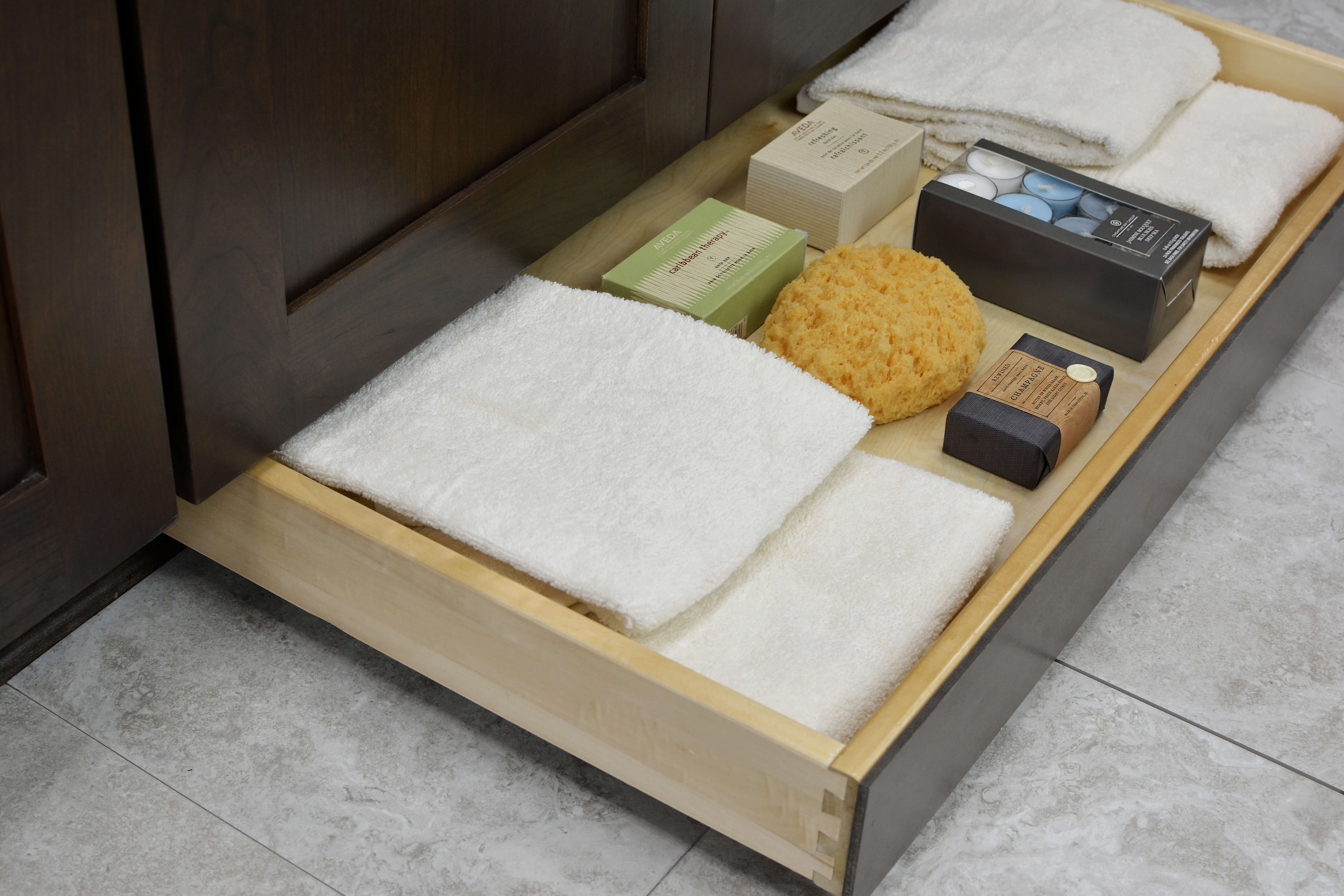 In entertainment cabinetry- gaming controllers or boards…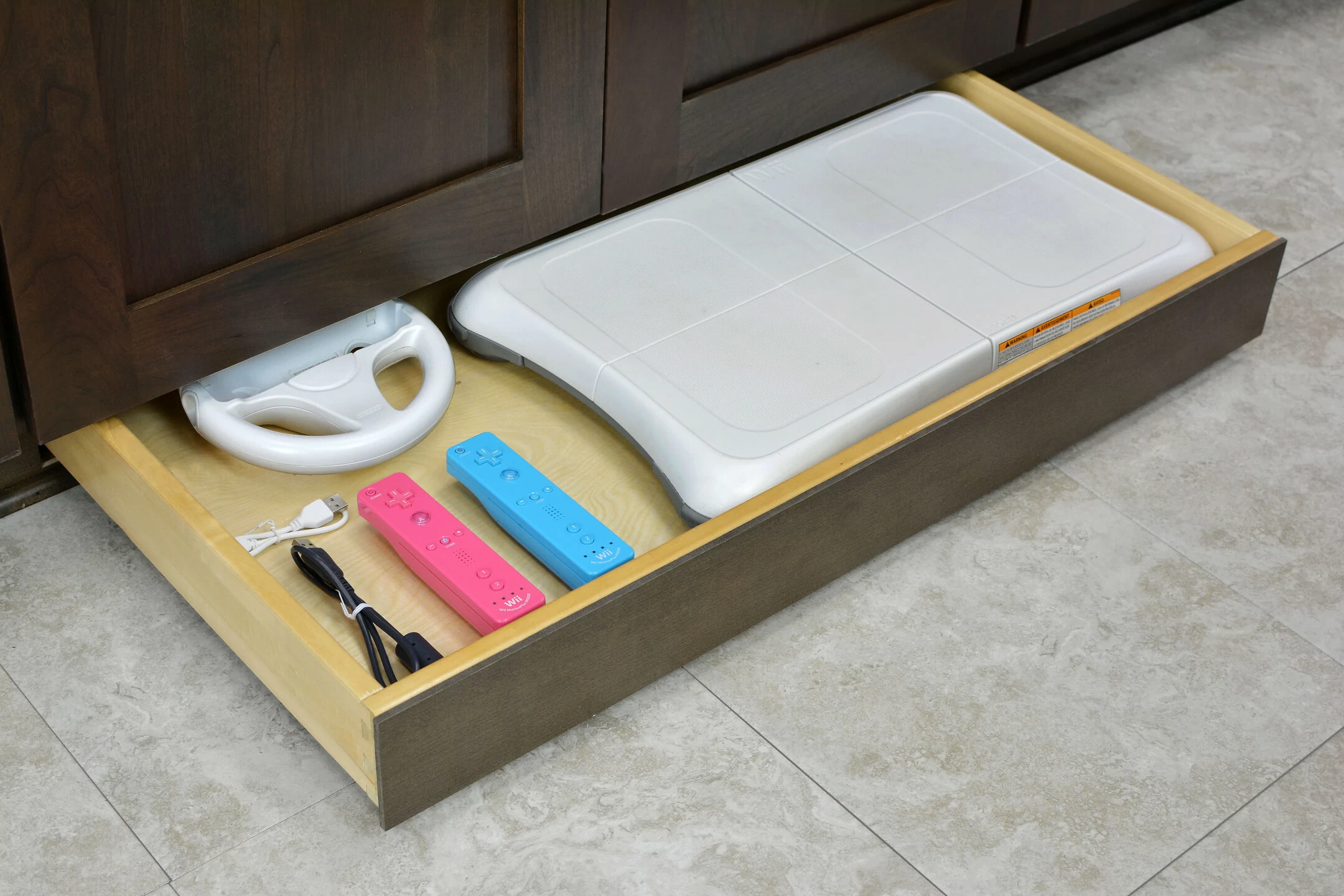 Another great application would be in a hutch piece- table linens, placemats, napkin rings, napkins, candles, tablecloths, seasonal items…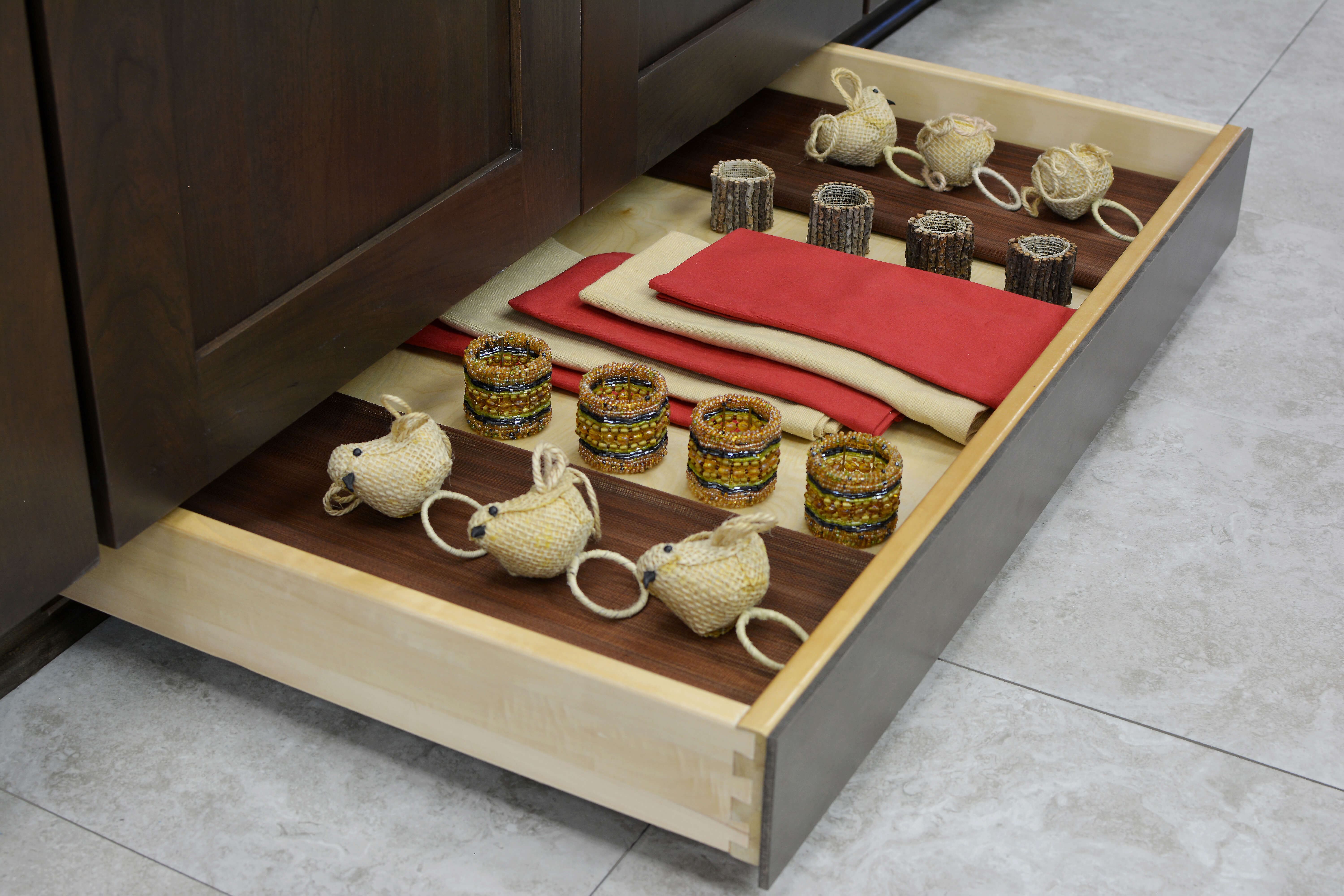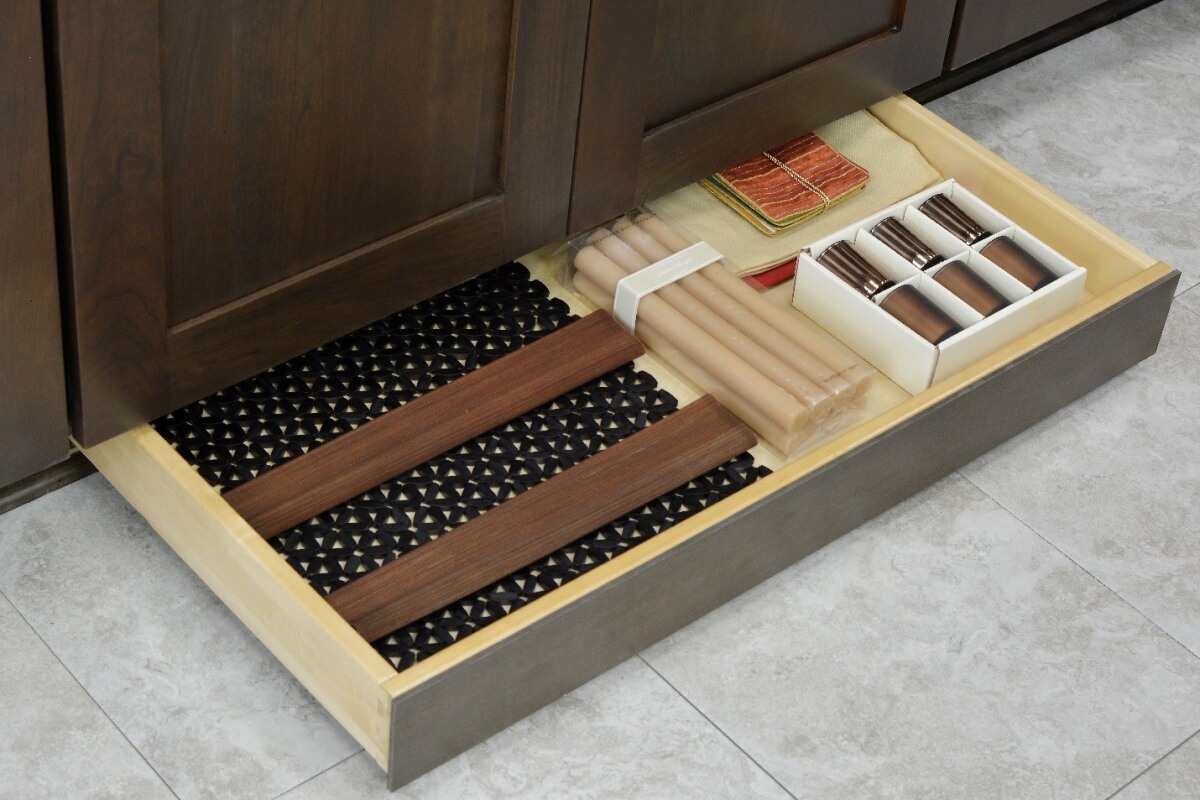 Other storage space hogs are cutting boards and trivets. How nice would it be to get these out of the way?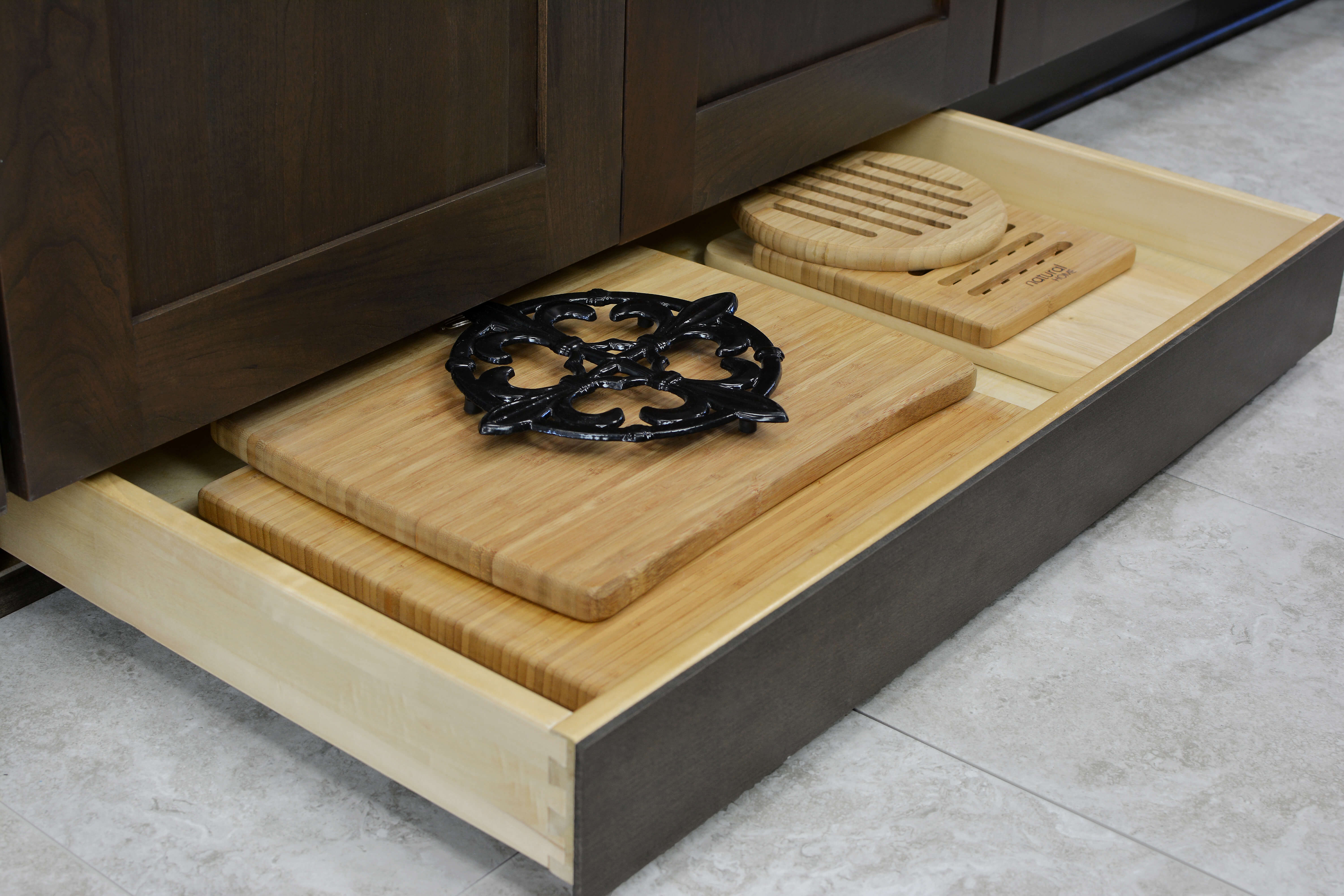 These Toe Space Drawers aren't just for the cook in the house, they can also be invaluable in keeping the "cook's helper" occupied during prep time (cutlery divider added to organize)…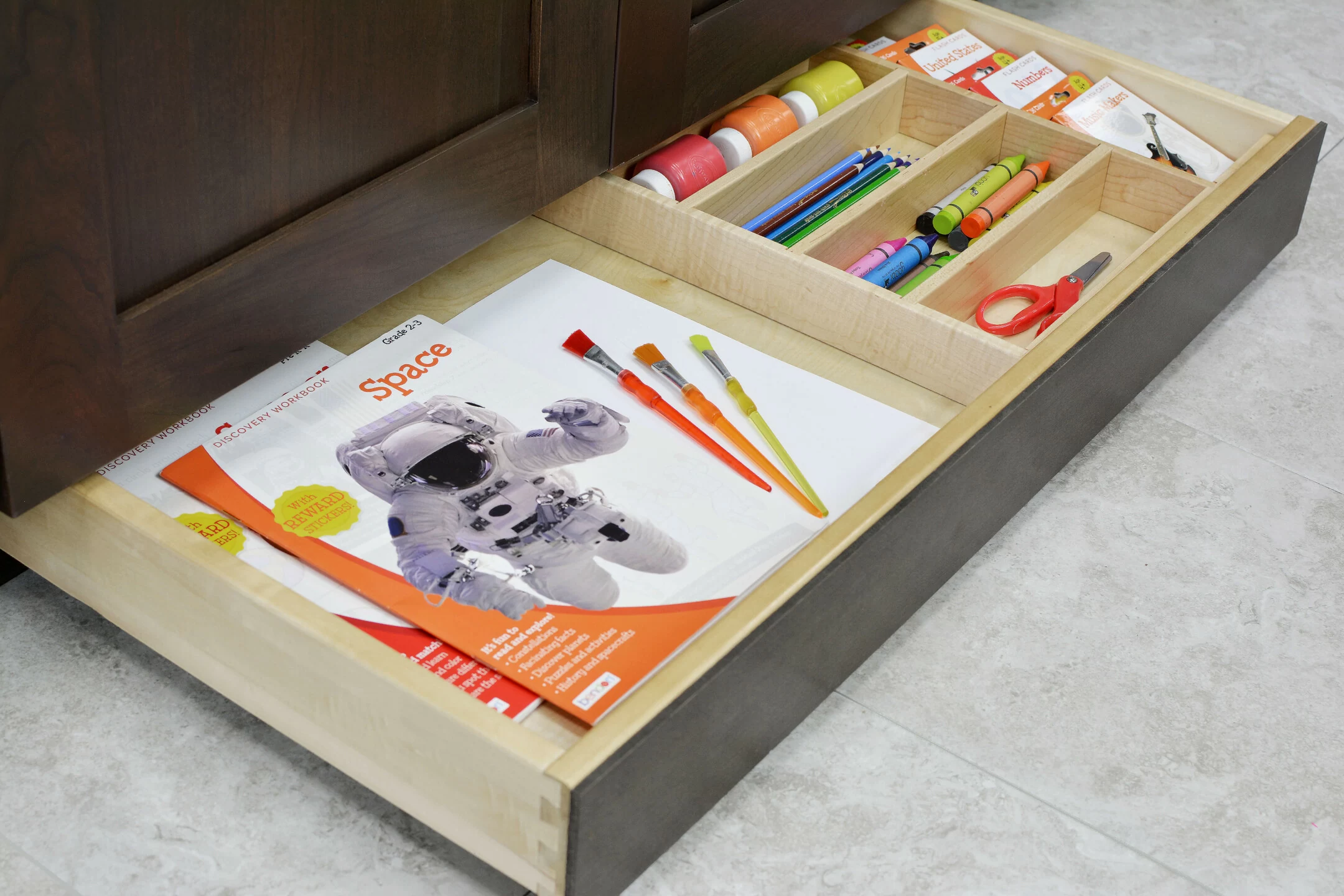 And finally, a use for the Toe Space Drawer that really helps to keep the room clean and provide a special place for furry friends to dine (Dura Supreme's Sink Base Mat added for protection from spills)…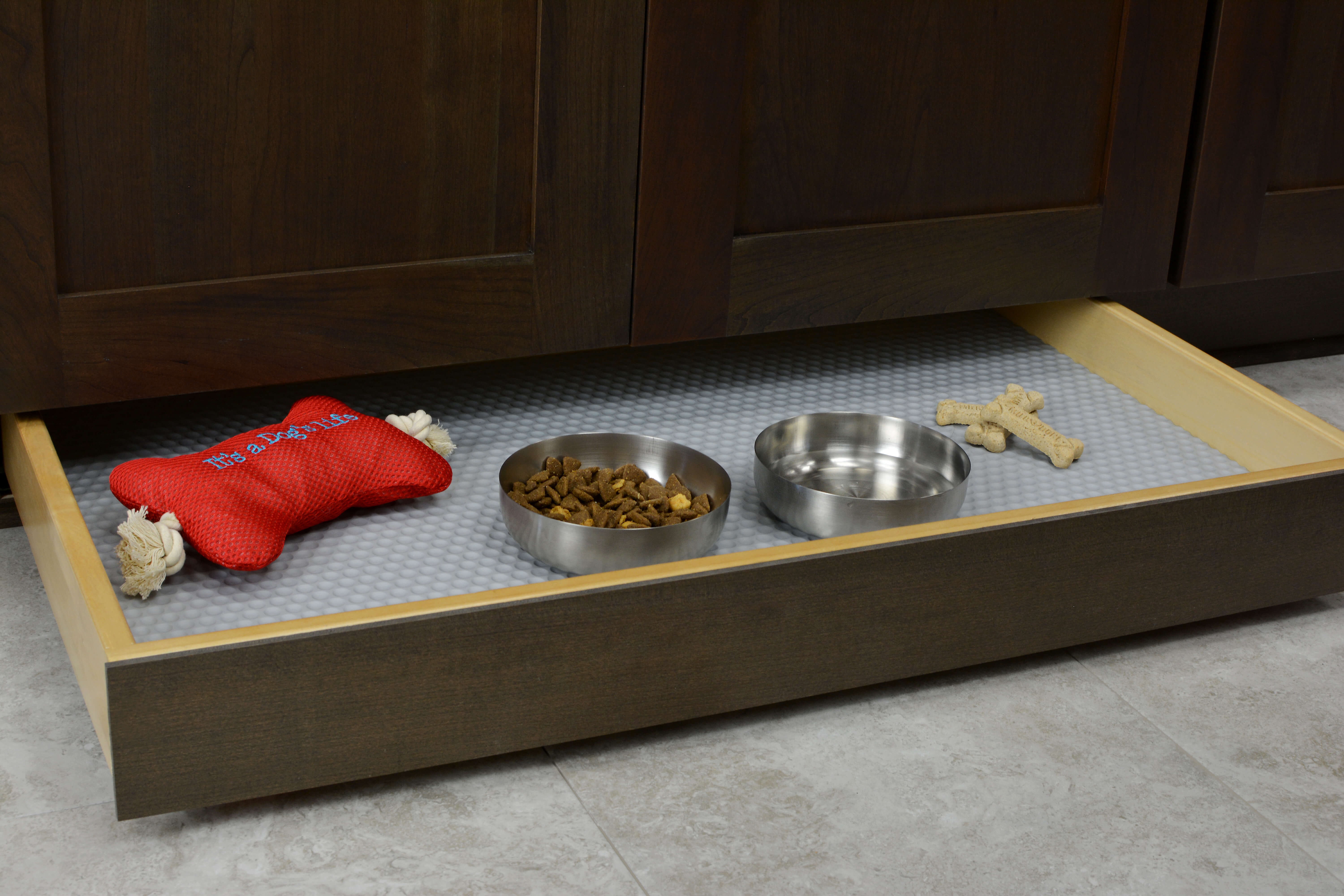 Other uses for this drawer could include gift wrap supplies (tape, bows, ribbon, gift bags), barbeque tools, office supplies, printer paper, serving platters, and cookbooks. The possibilities are endless- wherever cabinetry resides, there is a pretty good chance it can be improved with a Toe Space Drawer.