As interior designs continue to lean toward Transitional and Contemporary design styles, modern design elements like metal cabinet doors are growing in popularity. Instead of selecting a traditional mullion glass cabinet door or a standard wood glass cabinet door, homeowners are opting for Aluminum Framed glass cabinet doors for a sleeker style.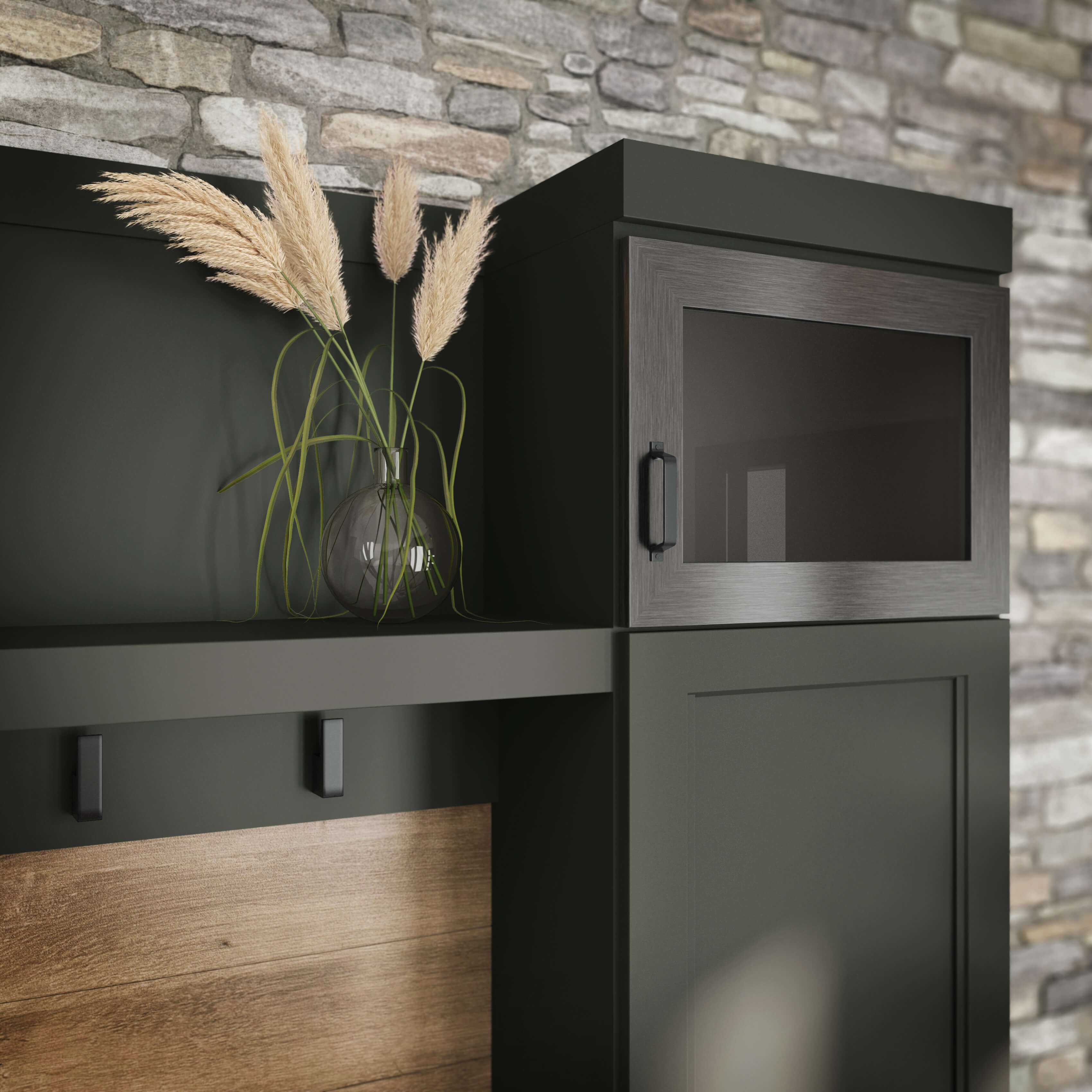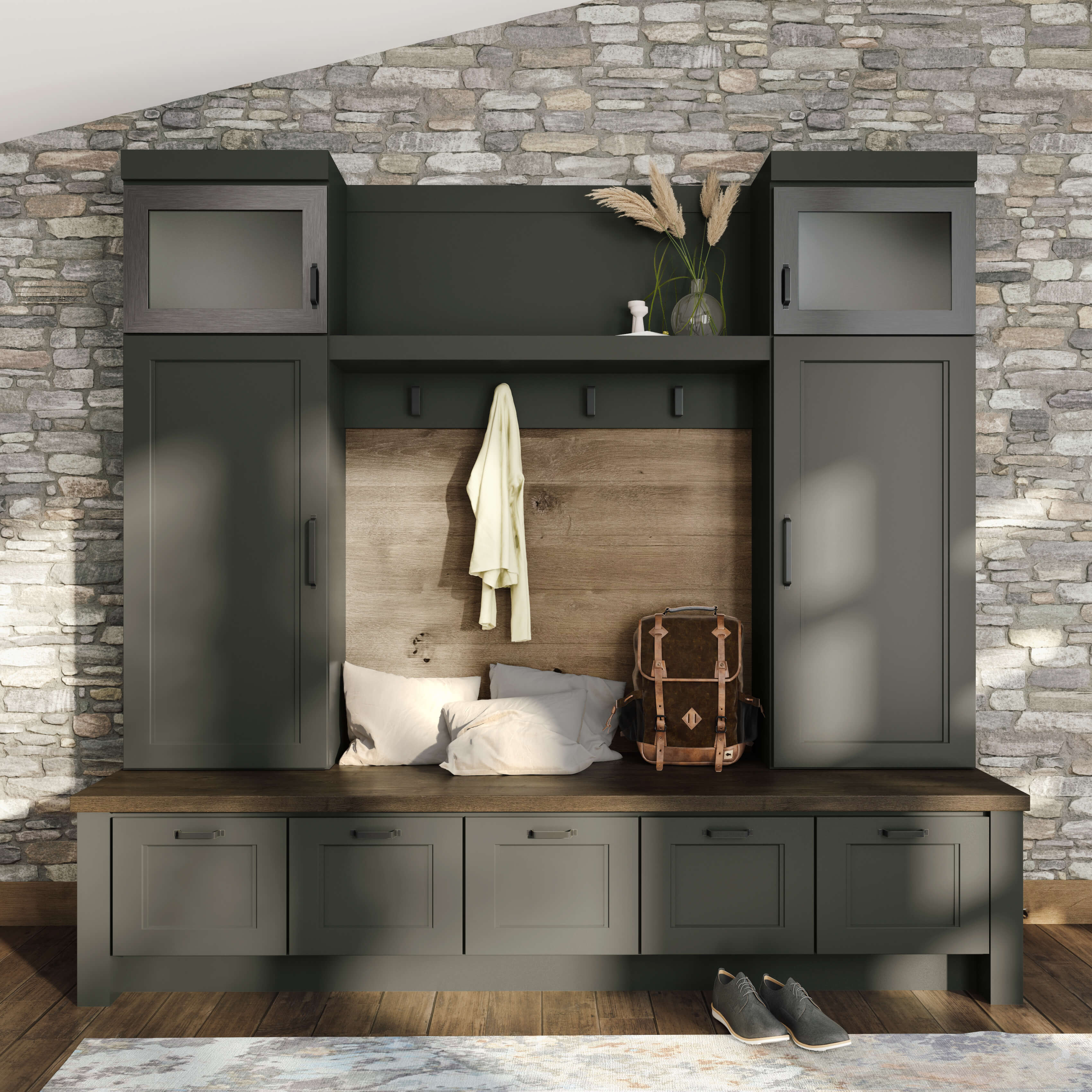 Metal cabinet doors are usually not typically used for an entire kitchen, but as an intriguing accent integrated into a larger design. Dura Supreme's aluminum framed cabinet doors are an excellent choice for highlighting an area of cabinetry or breaking apart a long string of cabinets to add more character and interest to the space.
Brushed Stainless Steel cabinet doors nicely balance out the stainless appliances throughout this kitchen design shown below.
Harmonize a Design with Metal Accent Doors  
Metal framed cabinet doors provide a beautiful surface to potentially coordinate or contrast with your home's appliances, backsplashes, hardware, countertops, etc. For example, if your home features black accented architectural elements, like black window frames and doors, accenting your cabinetry with a few black metal cabinet doors can help tie the style of the home together.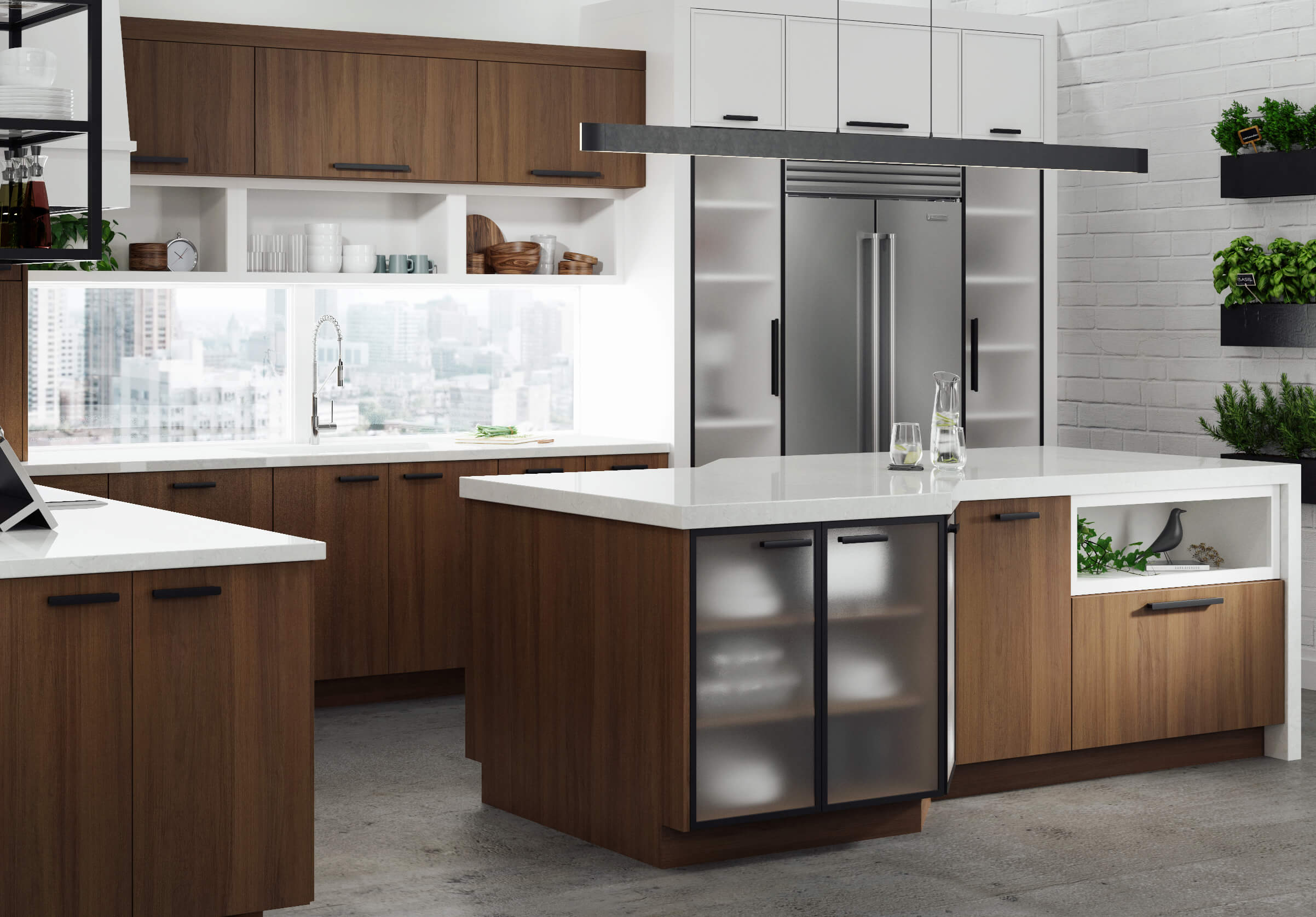 Sleek and Sophisticated Door Styles & Metal Finishes
Dura Supreme's collection of Aluminum Framed Cabinet Doors are available in 9 sleek door styles with an on-trend palette of metal finish options including, Chrome, Copper, Natural Aluminum, Brushed Stainless Steel, Graphite, Oil Rubbed Bronze, Artic Silver, Onyx (Matte Black), and Gold.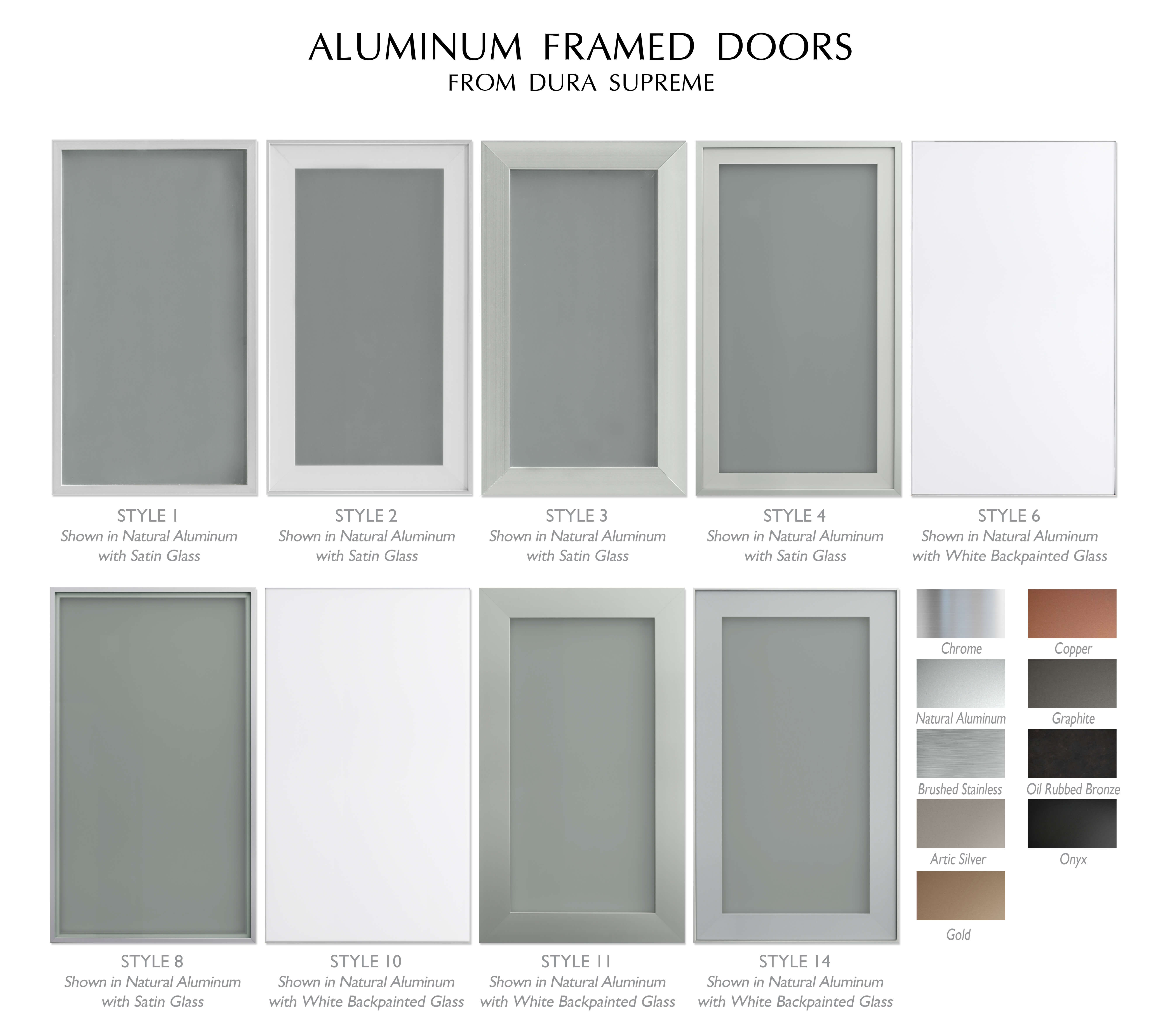 Select from High-Tech Glass Insert Options
Besides providing a beautiful surface to potentially coordinate or contrast with other design elements, metal cabinet doors provide a creative opportunity to define the interior design style of the space with their myriad of glass inserts. Dura Supreme offers a large array of high-tech glass insert options (standard glass insert, back-painted glass insert, and 3Form insert options).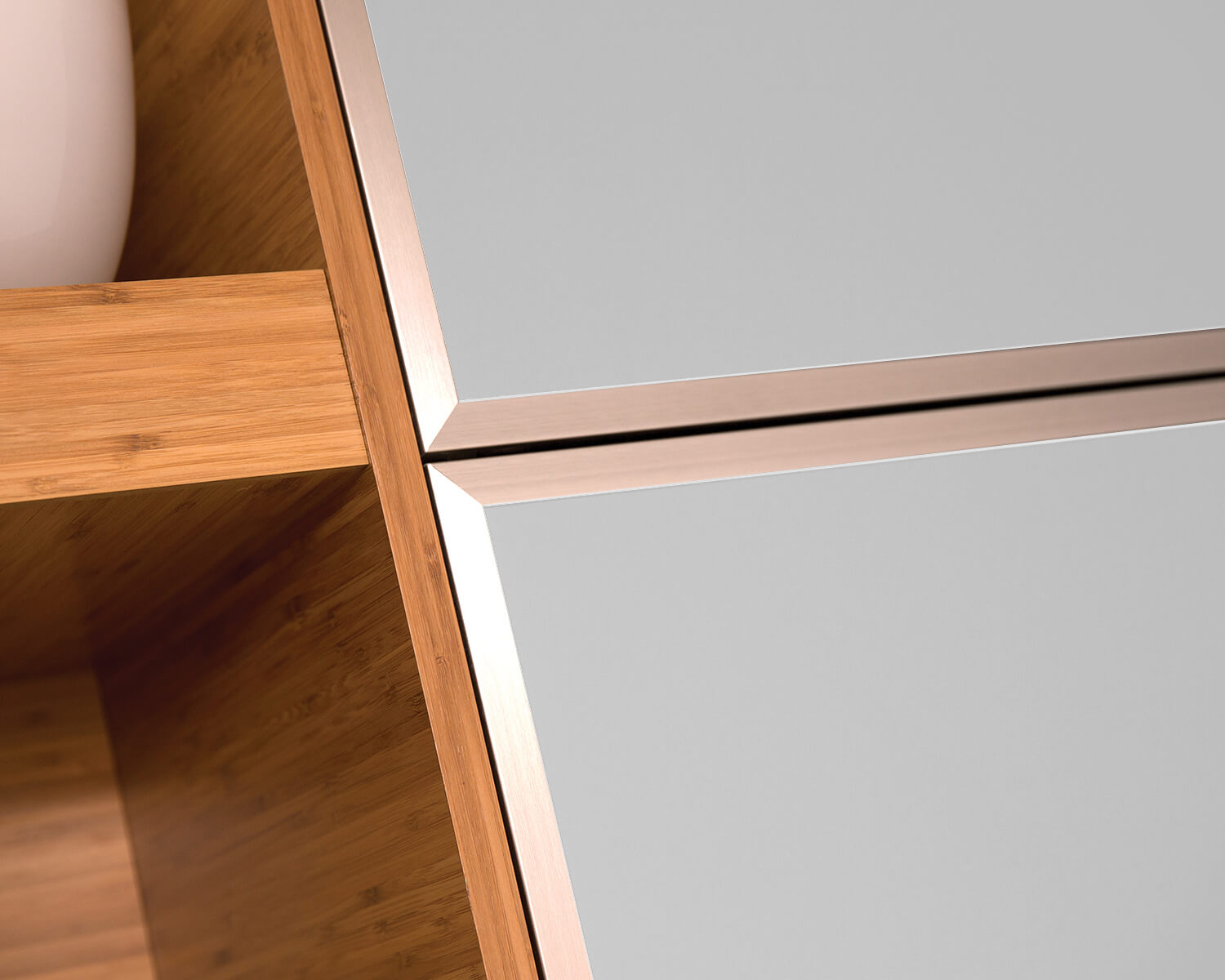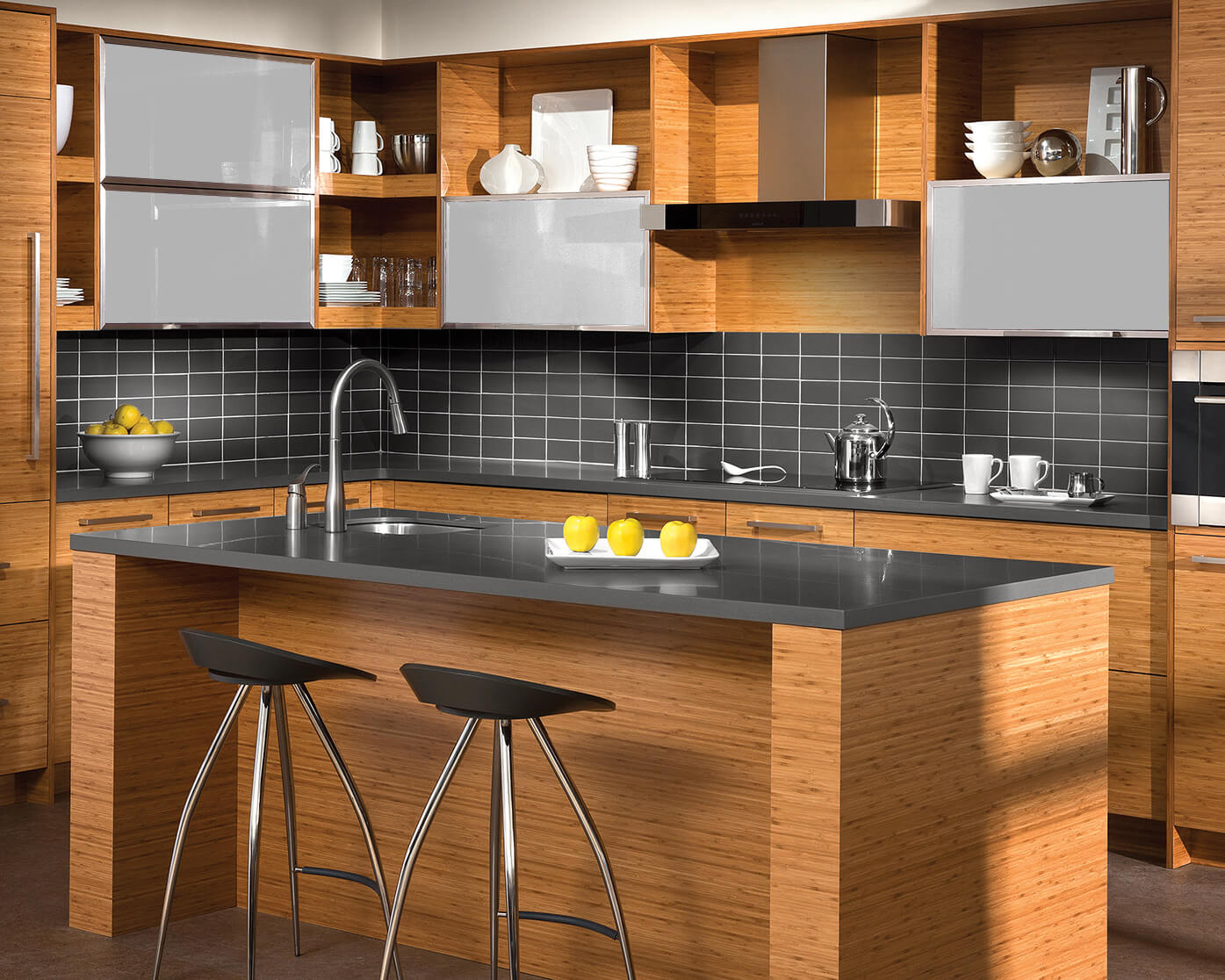 A Versatile Design Element for Multiple Design Styles
One of the great things about metal cabinet doors is their versatility in application. They are not just for Ultra-Modern styled spaces, Transitional, Industrial, Contemporary, and Modern Farmhouse designs can also benefit from the use of this type of door style. They can also be successfully paired with stained or painted wood, Laminate, Acrylic, and modern foil cabinets.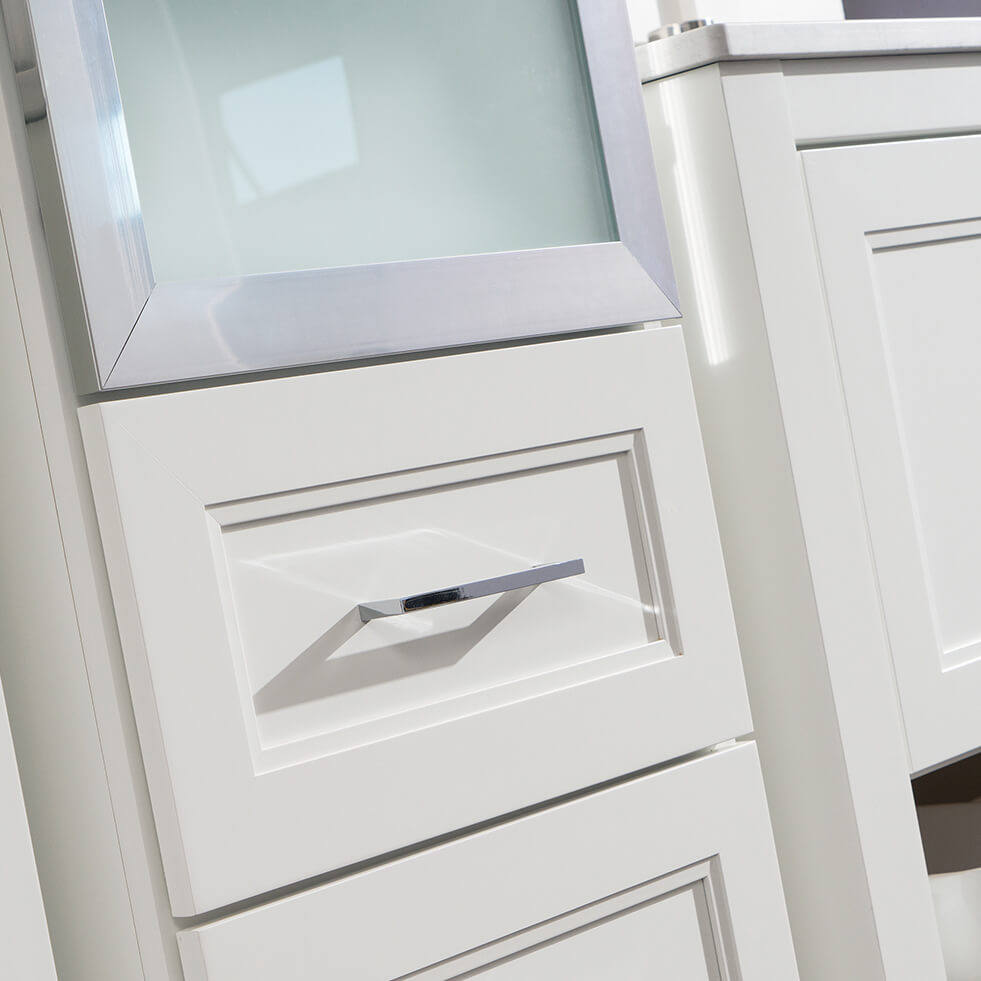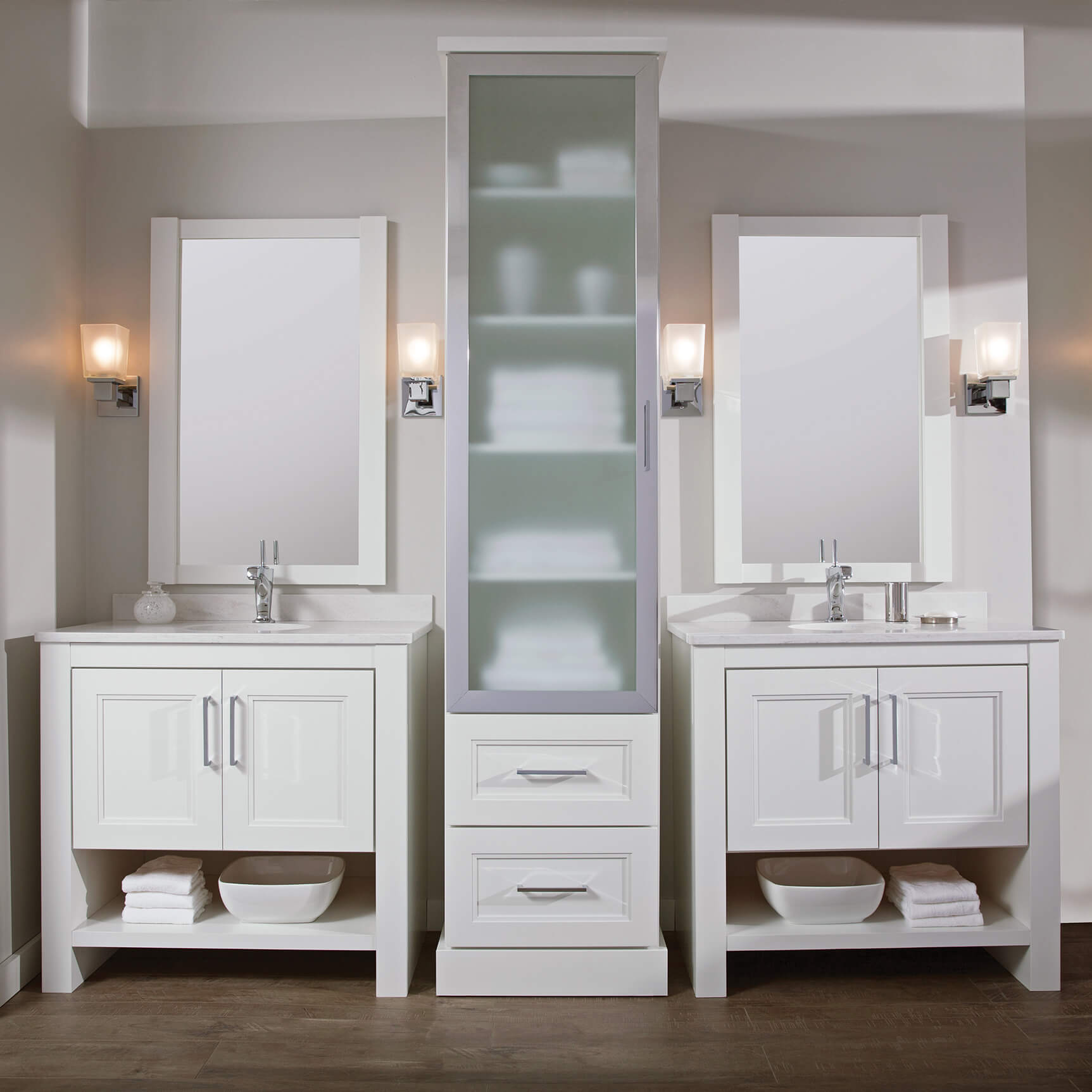 Below is an example of a beautiful Transitional design employing metal door frames on either side of the cooktop. The metal and white slab cabinets surrounding them work well together and tie in nicely with the silvers throughout the countertop's pattern and the silver finish of the cabinet hardware used throughout the design.
Aluminum framed cabinet doors can be used in tall cabinets, in wet bars, and of course in standard wall cabinets with either standard hinging, bi-fold, or stay-lift top hinging. For base cabinets, they can be used with tempered glass, metal mesh inserts, full stainless steel insert/slab, or other shatterproof inserts.
We all know that combining textures and finishes in the right doses makes for a more interesting space, metal doors with decorative inserts change the game!  So next time you are pulling together a design for your home, don't forget the versatile, fabulous metal cabinet door, and start getting creative!