At Dura Supreme, we are always on the search for new and innovative product ideas and applications and we love sharing those ideas with our homeowners and designers.  Here's a resource we can't imagine living without … Houzz!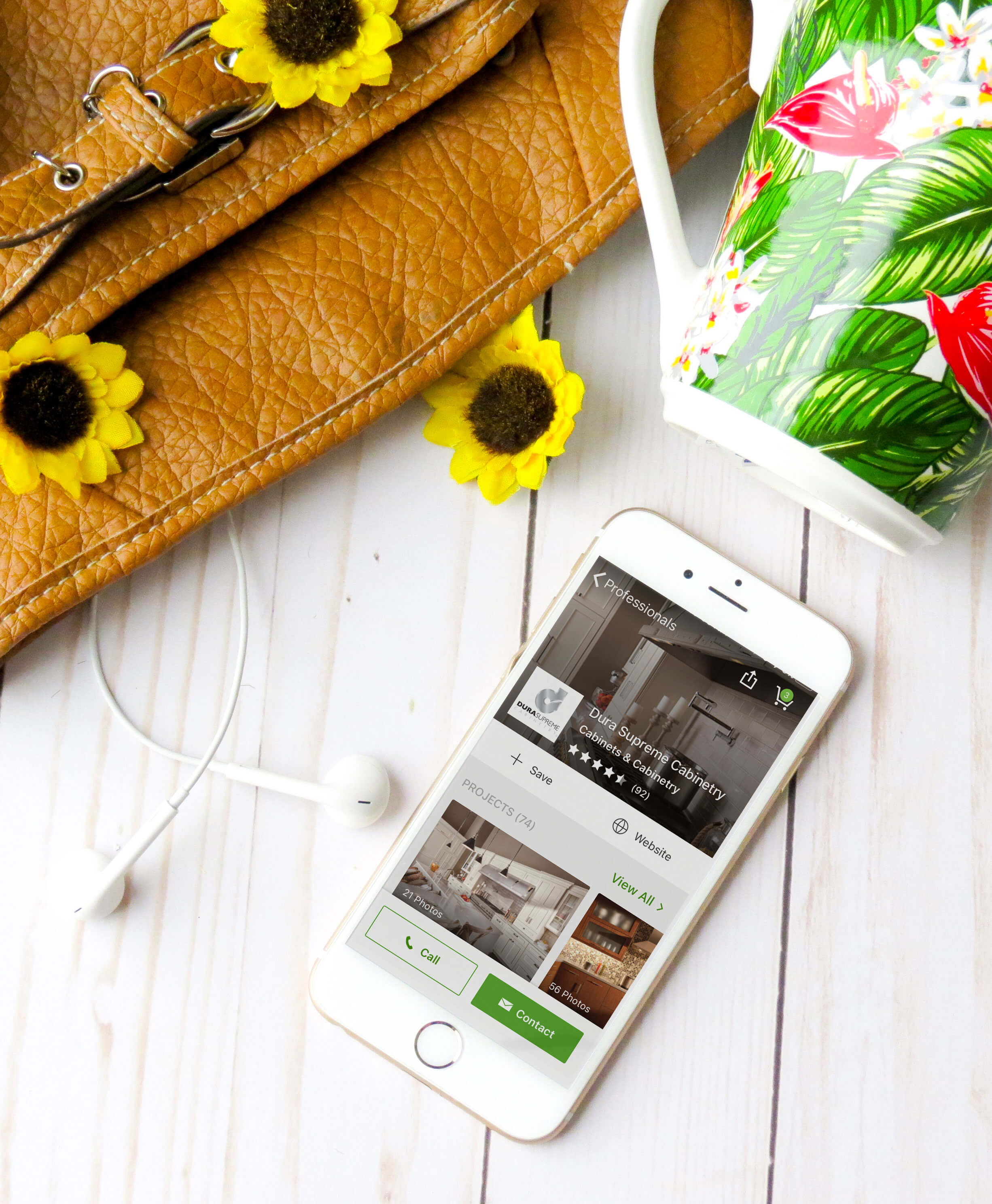 Wouldn't it be great if you could search photos online to get ideas and inspiration for your new home or remodeling project?  One of the most recent online ventures to take the web by storm is a website called houzz (pronounced like house but with a 'z') that gathers millions (over 11 million to date!) of home photos that can easily be viewed and saved in "Ideabooks" for future reference.  (www.houzz.com) 
It's a boon for designers, remodelers and contractors who have a powerful venue to showcase their work – but it's equally beneficial for homeowners who are looking for inspiration and ideas for their own homes – and it's free and immediately accessible.
Imagine being able to email an ideabook to your designer or architect with notes explaining the particular details or style feature that you like.  Or simply gather photos and take notes for your do-it-yourself kitchen projects.
"Love this cabinetry style!"
"Check out the transom window over the bathroom vanity."
"Like this tile pattern above the countertop."
"Want these pendant lights over the island."
"I like how this island has seating for 6!" 
With Houzz's recently added Houzz Sketch tool you can take your notes one step farther. Houzz Sketch allows you to draw, circle, and highlight any Houzz photo. You can place product photos, create a room layout, and illustrate your ideas in your notes. The options are endless!
With a quick review of your Houzz Ideabook full of you saved pictures, notes and sketches, your designer or architect knows exactly the looks and design elements you appreciate without having to provide them with years worth of cut-outs and tear-outs from magazines.  In addition, new images are being added every day, so the ideas and inspirations just keep on coming!