The homeowner of this fabulous double kitchen renovation has a tremendous love for creating homemade BBQ sauces and exquisite dishes. He spends a lot of time in his kitchen and his creations are so elaborate that one kitchen just wasn't enough. He brought his dilemma and his dream kitchen wish list to Jenny Rausch, designer and president of Karr Bick Kitchens and Baths.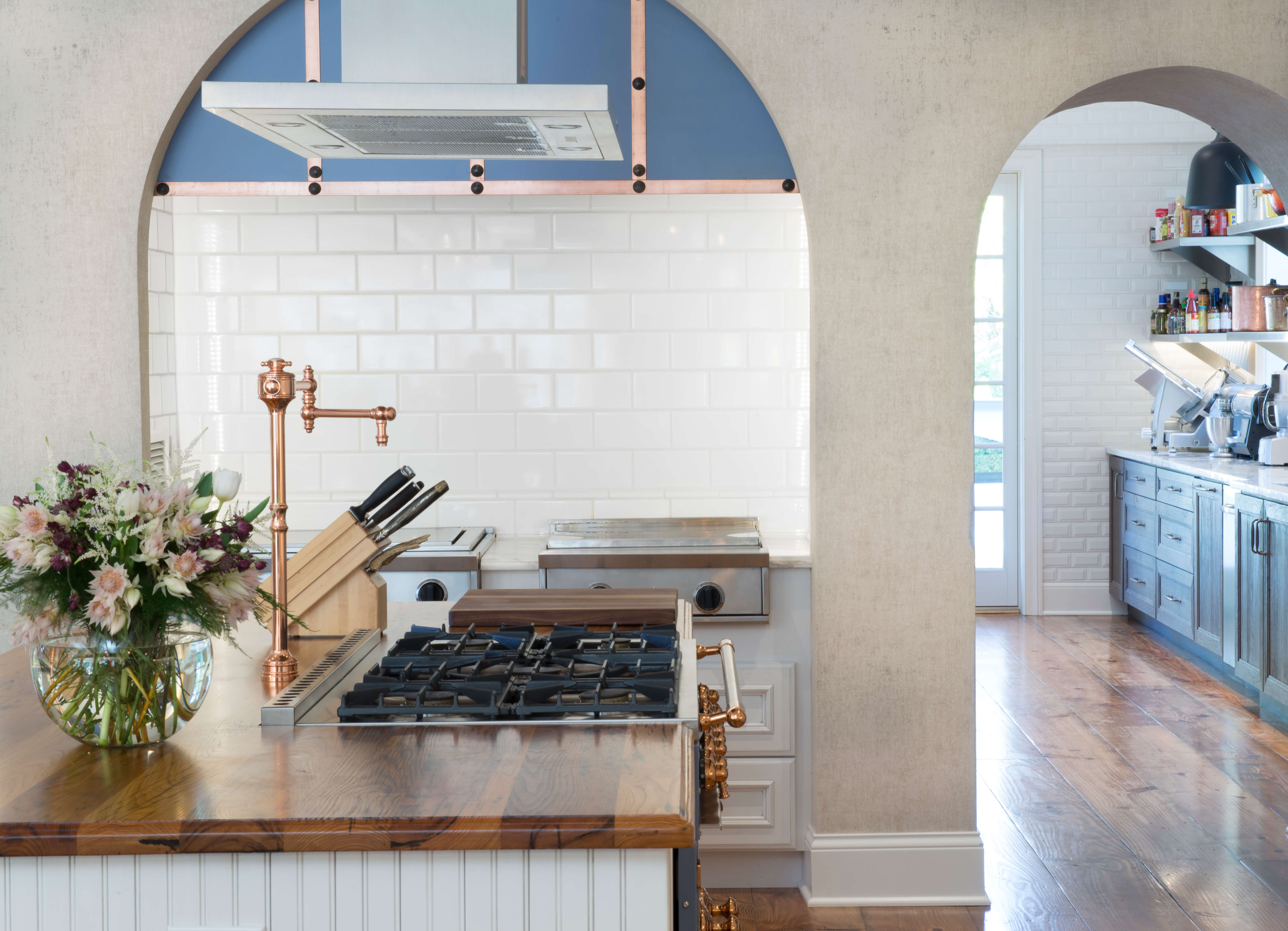 In order to take his passion for cooking to the next level, his wish list included a large assortment of gadgets and high-end appliances including; multiple ranges, a built-in rotisserie oven, a set of French door wall ovens, and multiple kitchen islands just to name a few. It was important for the floorplan to have easy access to all appliances and to ensure one chef could keep up with the multitude of appliances.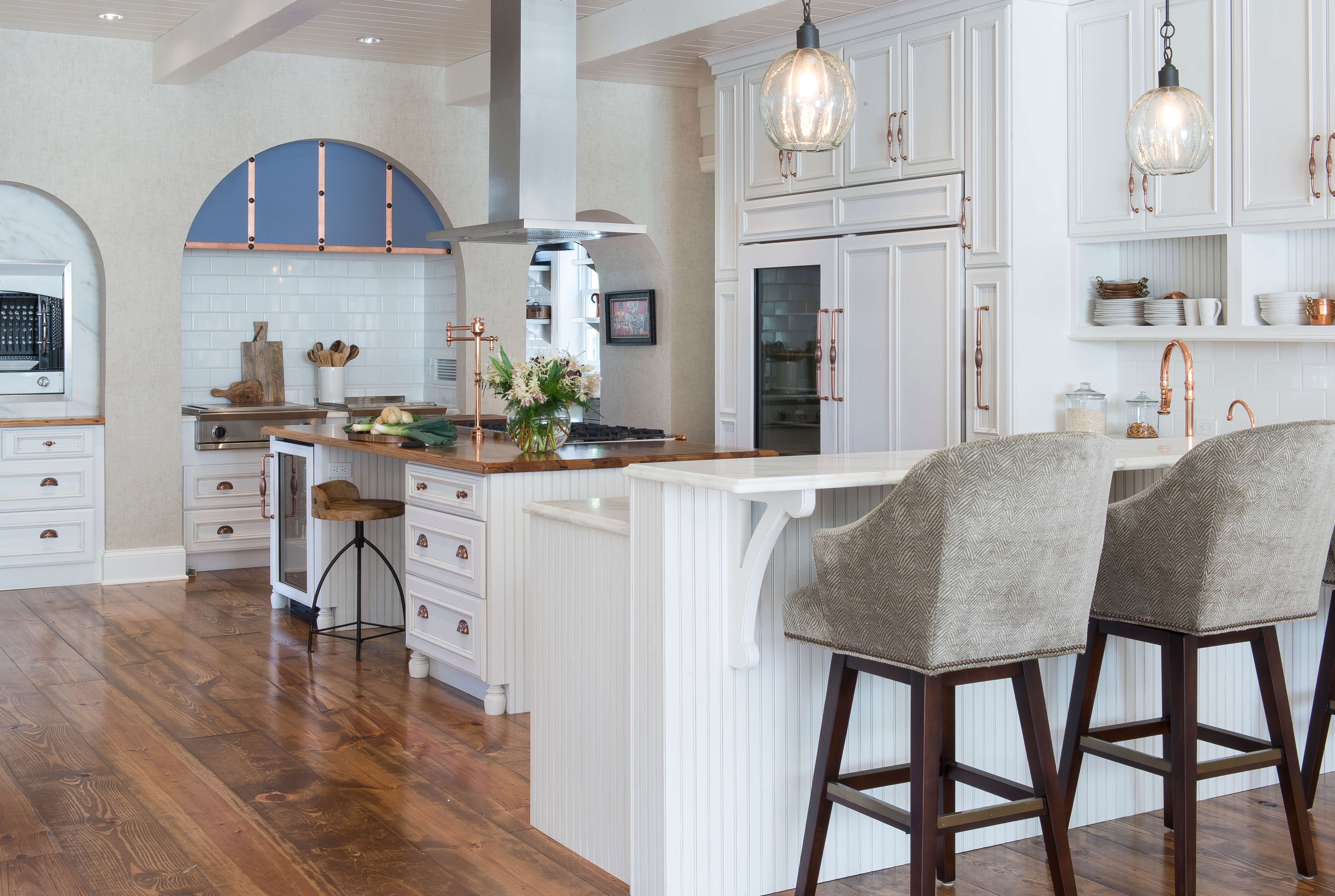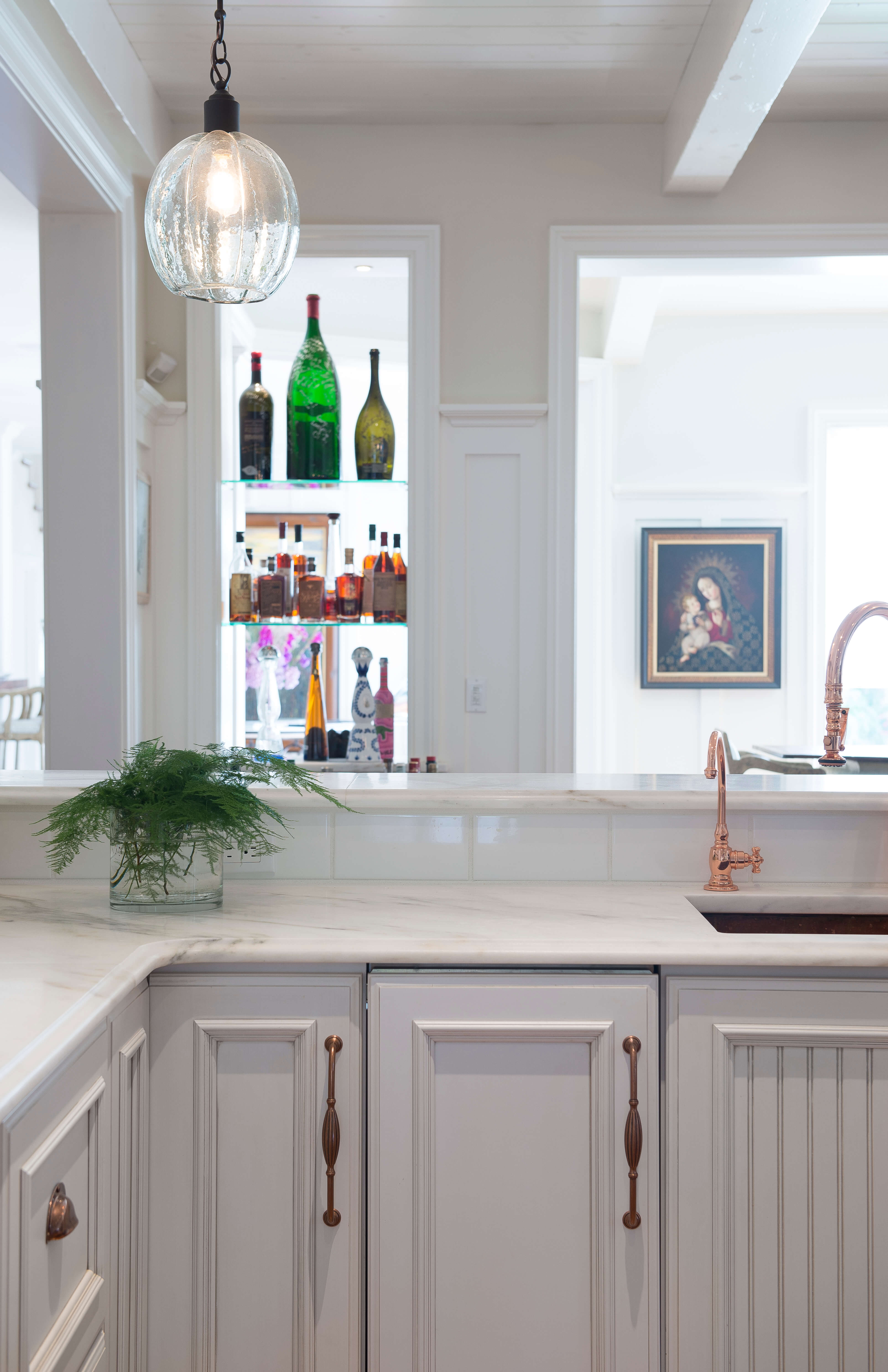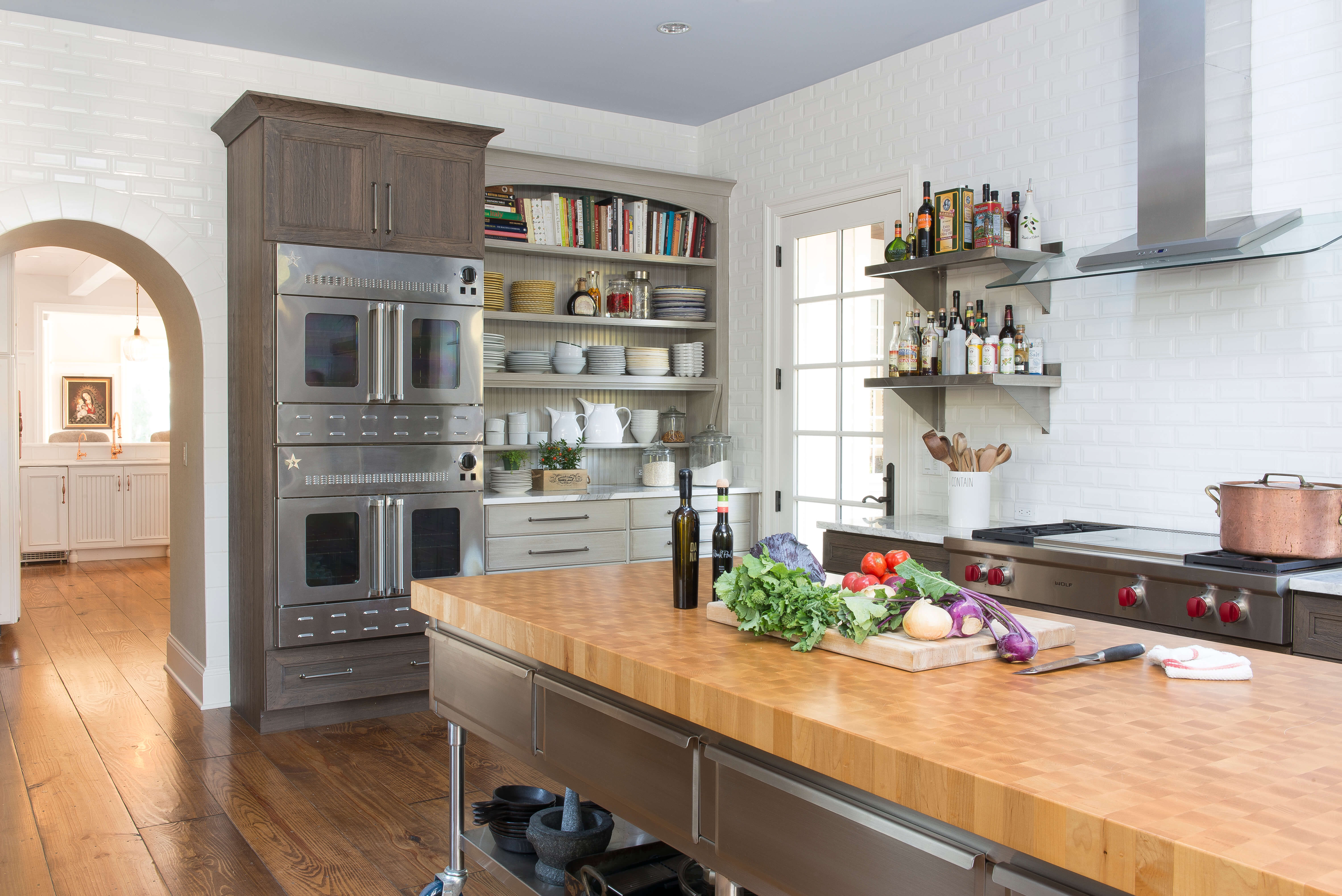 The list for appliances, storage accessories, and upgrades was just the start. He also wanted a second kitchen! I had to ask … "Why would anyone need TWO kitchens?"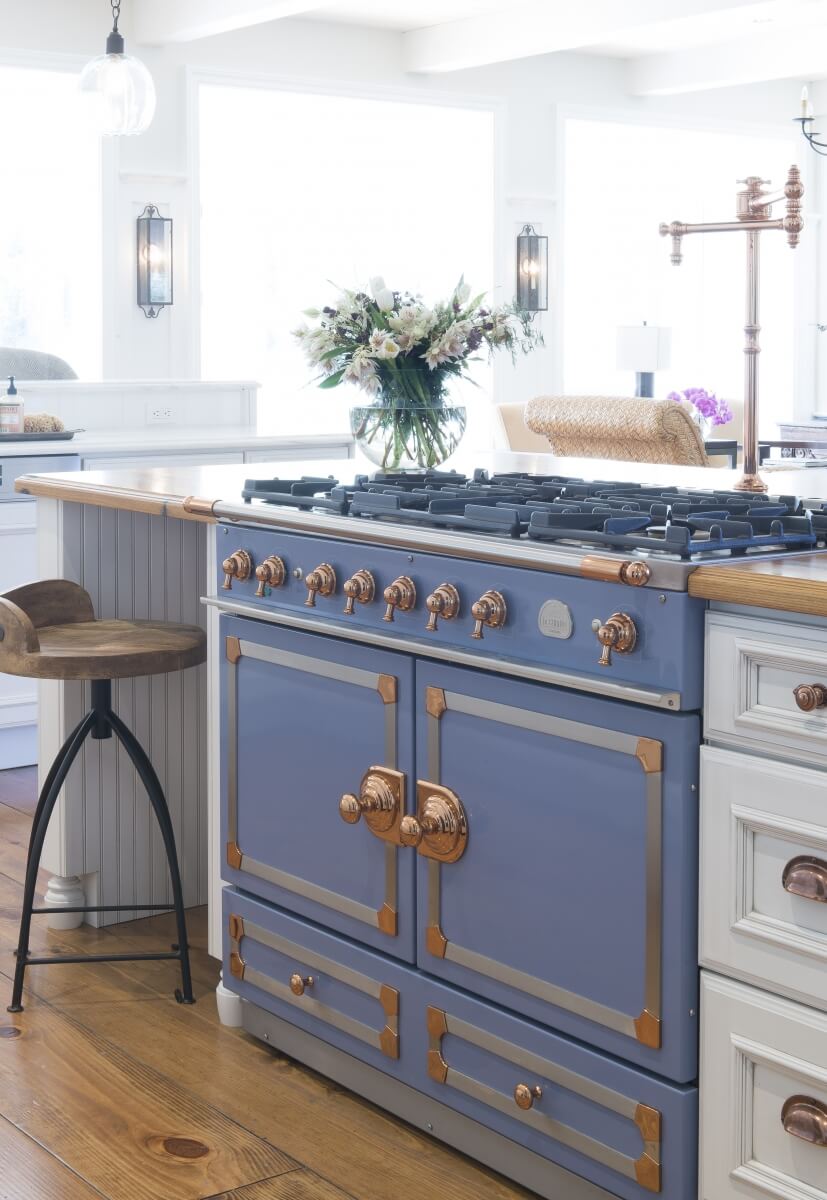 Designer, Jenny explained he wanted a "Pretty Kitchen" and a "Working Kitchen." A "Pretty Kitchen" (above) as a place where he could watch TV along with his wife or entertain company while he prepares food for his frequent dinner parties.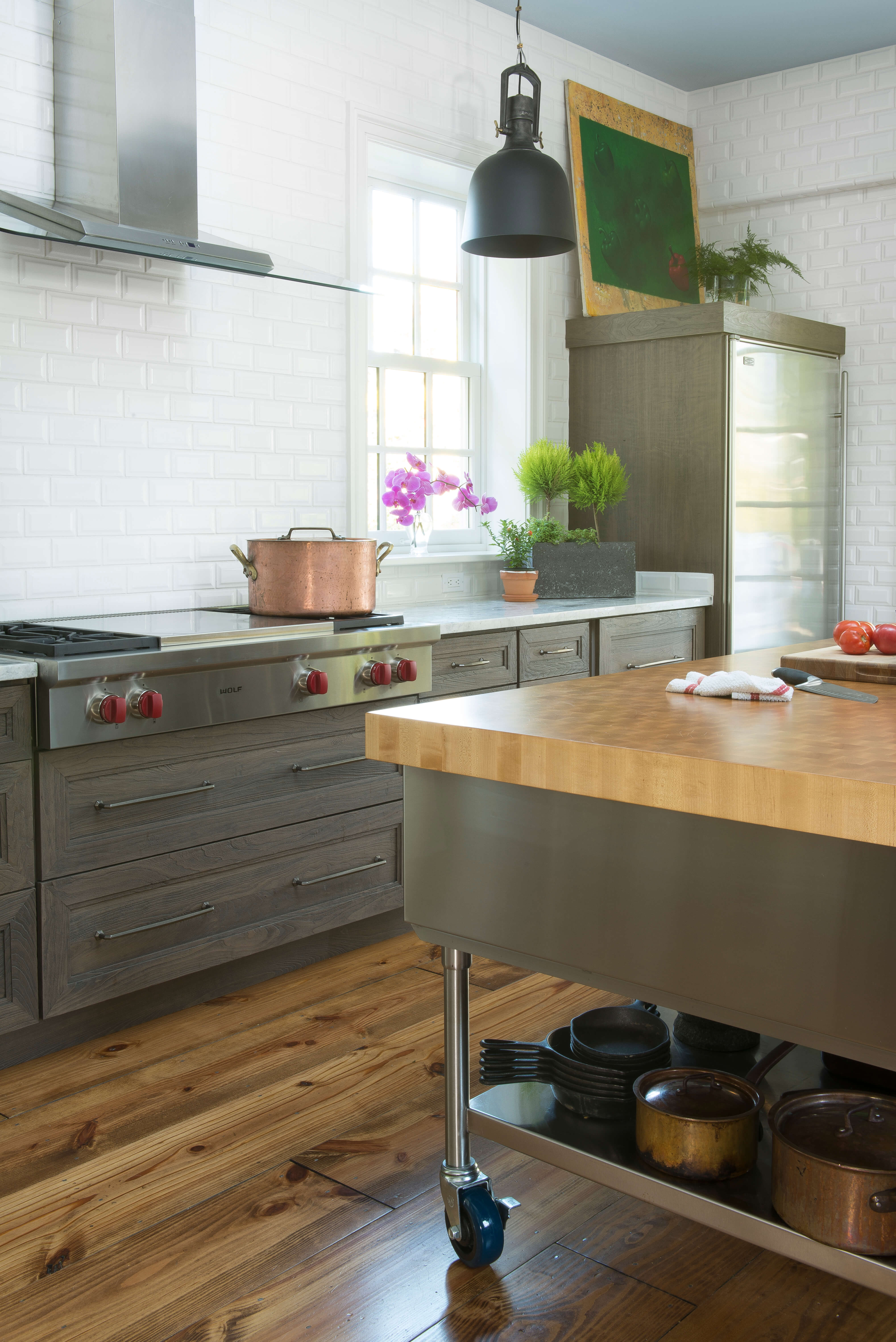 He wanted a "Working Kitchen" (above) adjacent to the "Pretty Kitchen" to be restaurant-quality and accessible to his outdoor smokers, pizza oven and fire pits for his larger more elaborate cooking projects to keep his creative mess contained, easy to clean, and away from the main living area and entertainment space. Jenny describes this kitchen well as she calls it "his workhorse kitchen."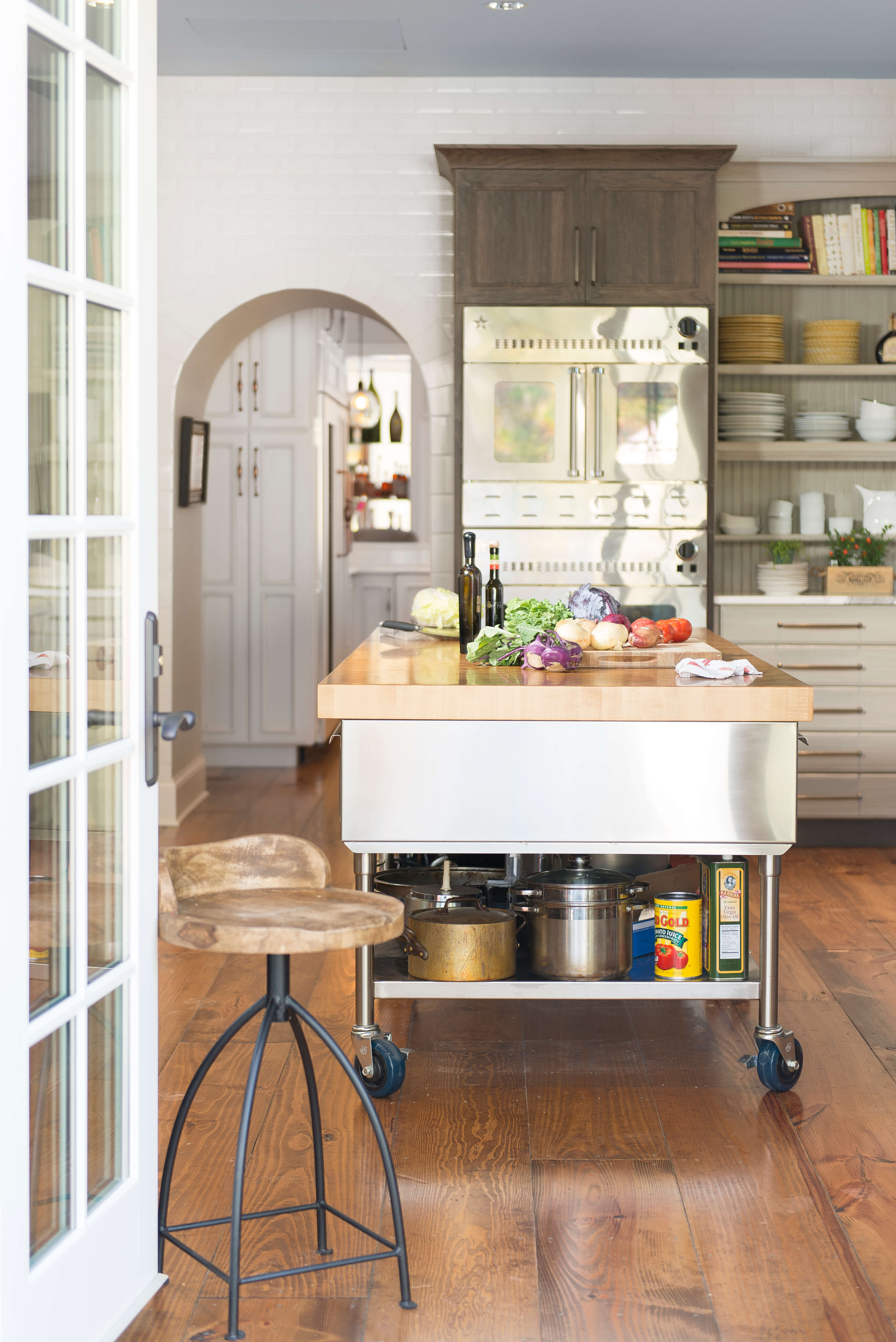 In order to make room for a second kitchen, they opened up a wall and found the additional space in the attached garage. They replaced the old garage door in the new "Working Kitchen" with French doors leading to the outdoor kitchen space.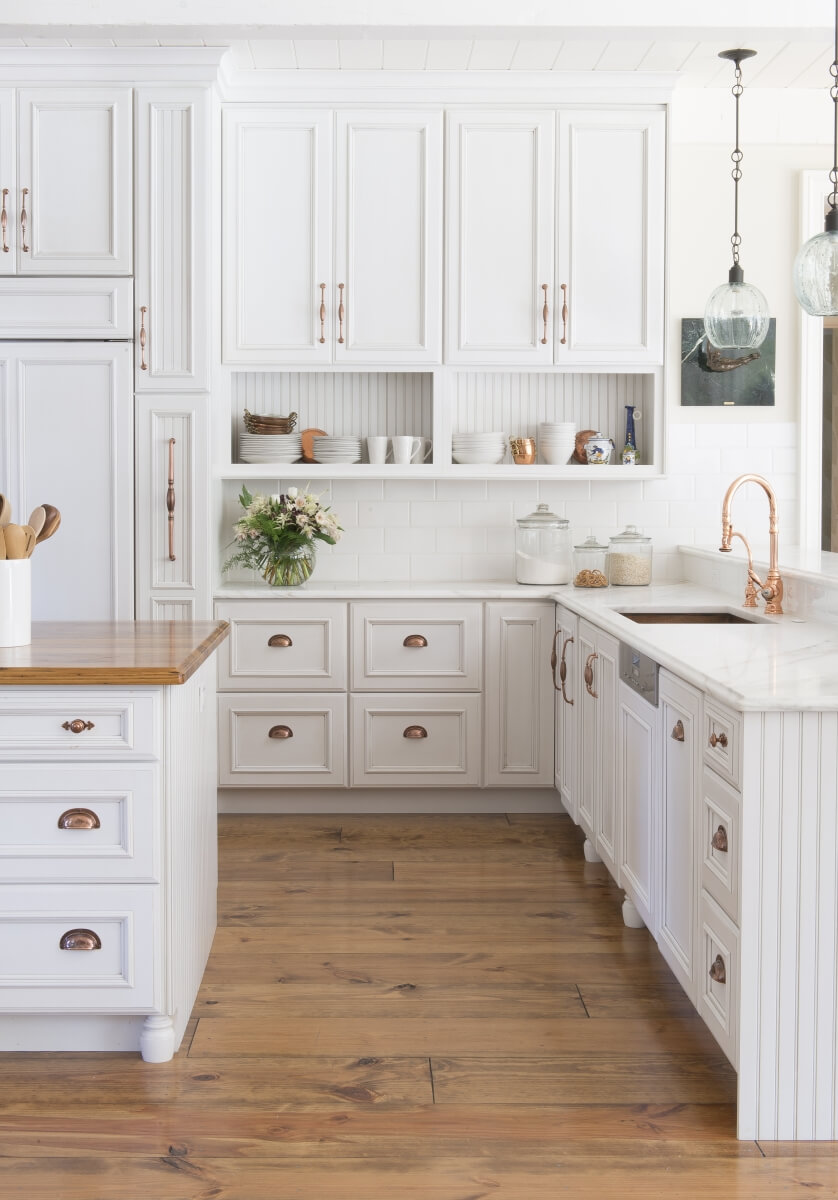 Since the homeowner wanted two very different kitchens, Jenny thought they should go with two completely different looks to help distinguish the spaces. The "Pretty Kitchen" was designed to feel like a historic French farmhouse with white classic cabinetry, ornate details, and copper hardware/fixtures. The "Working Kitchen" was designed like a traditional restaurant kitchen with open shelves, stainless steel, spacious counters, and dark rustic cabinetry.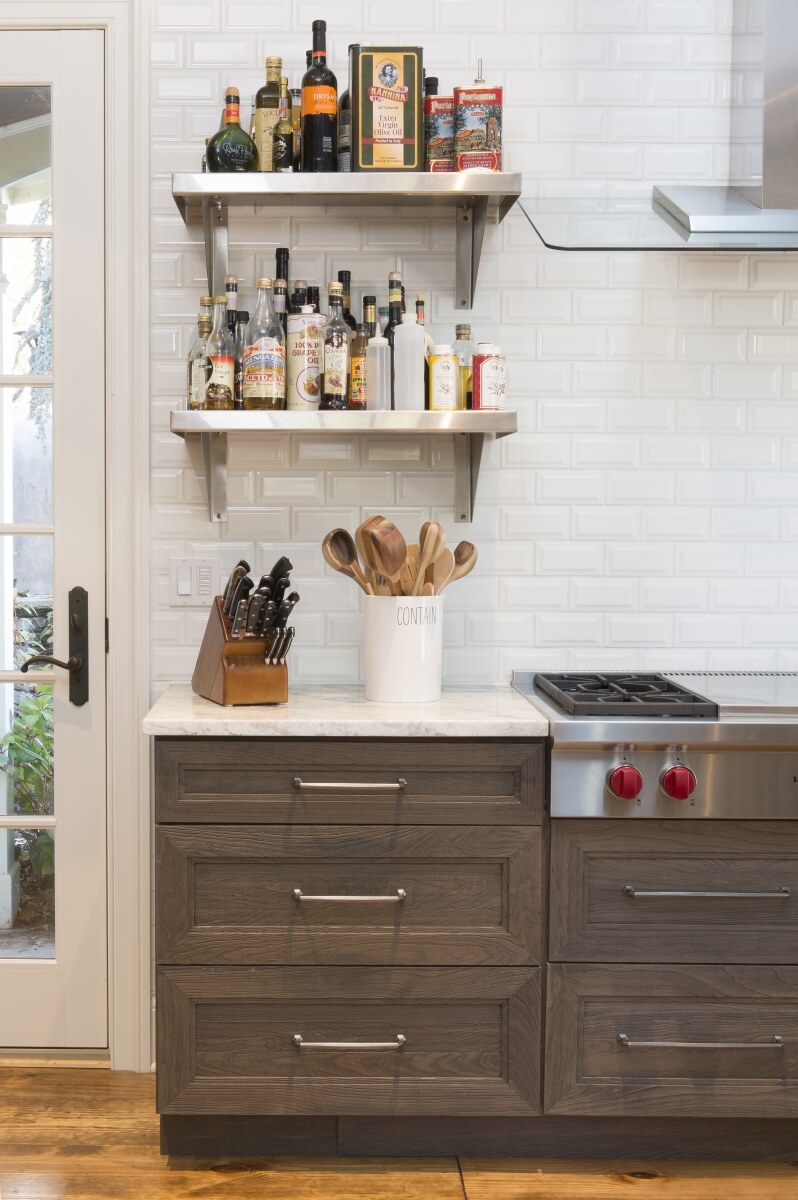 In the end, both kitchens are uniquely stunning and both are packed full of incredible gadgets and functionality. It truly is a "Labor of Love" as Jenny describes it.