Have you ever gone shopping for something, fell in love with two items, and had to make a choice? How do you decide? One item may be more practical, less costly, a better size, or closer to the right color. What if many factors are similar, and the waters of comparison are muddy? Do you flip a coin? Perhaps looking to an intangible factor is in order…
By the same token, when considering cabinetry for your home, there are many elements that may seem similar when comparing brands. For example, if you are choosing white painted, flat-panel transitional-style cabinetry- you will find an overload of companies that can build that for you. How do you decide what is best for you? Once you've narrowed down your features and price point to where you feel you're comparing apples to apples, you may find it helpful to look toward the intangible factors these companies can provide.
Would it make you feel good about your purchase if you knew that 99.9% of the wood waste from producing your cabinets was re-purposed? Or that the company constructing your cabinetry is certified under the Environmental Stewardship Program?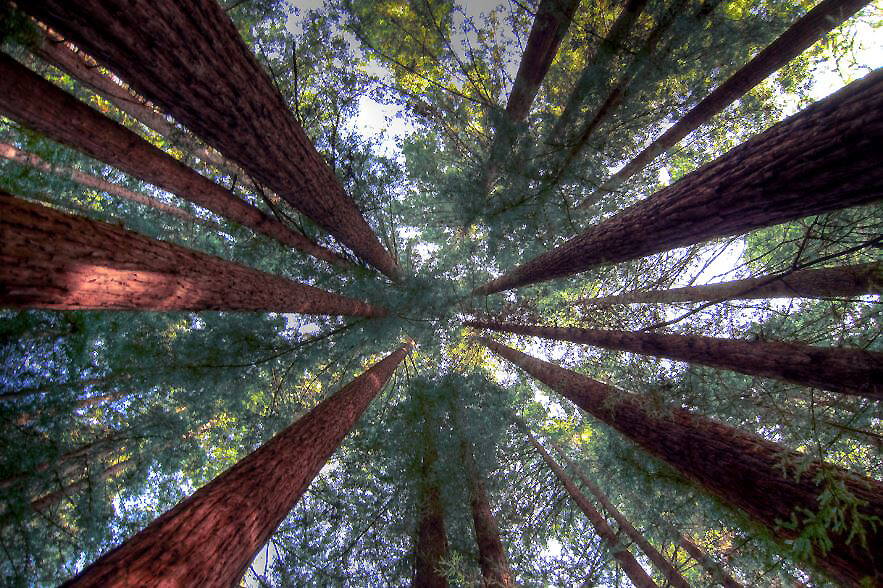 If these types of things are important to you, then taking a closer look at Dura Supreme's products can be very eye-opening.
Just looking at the energy savings of Dura Supreme's factory's sawdust collection units alone over the past 12 months, in comparison to not using these units at all, we have saved a LOT of energy …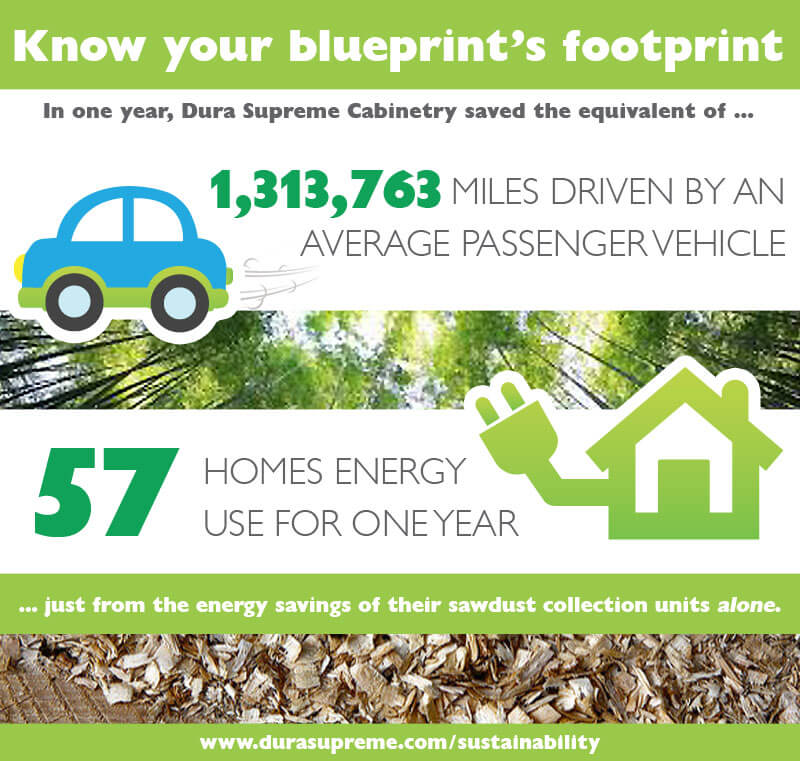 Not only are sustainably sourced products used, but the processes used during production are sensitive to the environment- from the varnish sealers extremely low in emissions to the steaming process we use with our bamboo that naturally darkens the sugar compounds present in the plant to create stunning brown hues without the use of dyes or stains.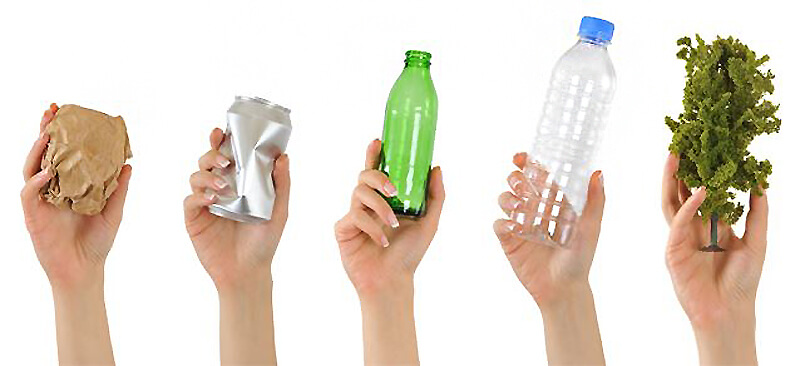 Outside of the factory at corporate headquarters, there are motion sensors that minimize the use of heat and light, high-efficiency bulbs in use, and recycling systems to gather everything possible from paper to plastic and metal.
My grandmother always told me to "Leave things better than you found them." In design, this can mean anything from making the environment more beautiful to creating a space that is not only beautiful but also accountable to future generations. When going through a home renovation there are many decisions, forks in the road, that can make your project more or less impactful on our planet. While you may be choosing more energy-efficient appliances and sustainably created countertops, wouldn't it be nice to know that the cabinetry company you choose has already gone above and beyond industry standards to minimize its carbon footprint?
Knowing all of this might make your "apples to apples" decision a little bit easier.