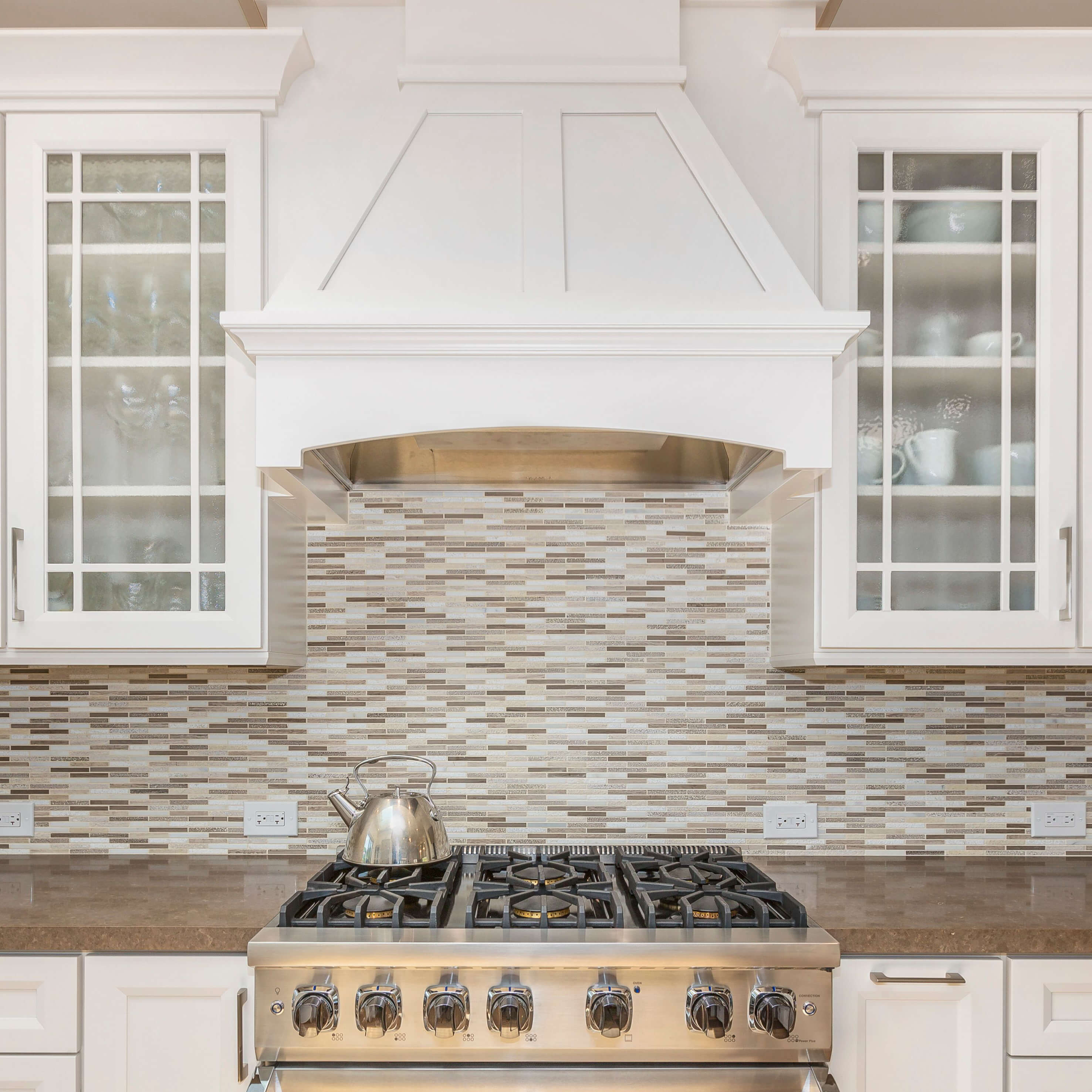 Kitchen design by Hahka Kitchens, California.
Integral Canopy Hood G (Paneled) with Frieze B
Dura Supreme Cabinetry's Integral Canopy Wood Hoods (ICHOOD) are classic features that integrate seamlessly with the neighboring wall cabinets. Create a true one-of-a-kind range hood by selecting any combination of the 6 canopy options and 6 frieze styles.
Available in six canopy styles: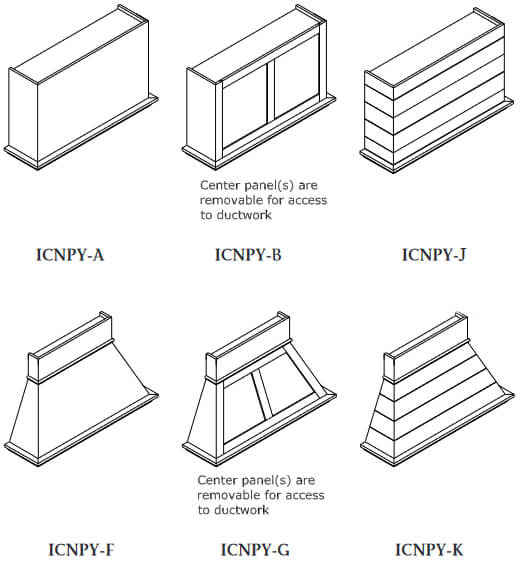 Available in six frieze styles:
Dura Supreme's wood hoods come standard with an integrated Vent-A-Hood liner and blower to make design and installation simple.