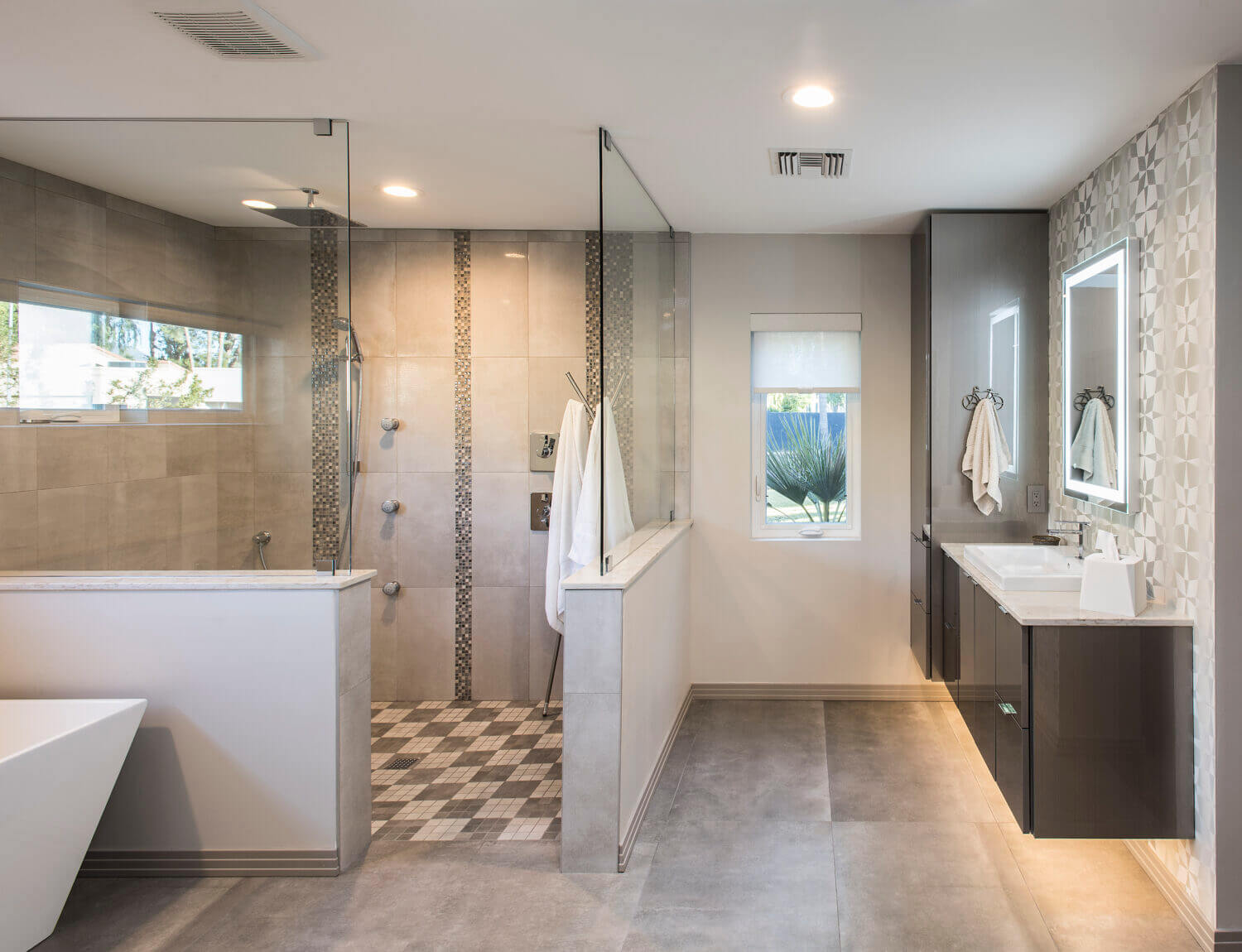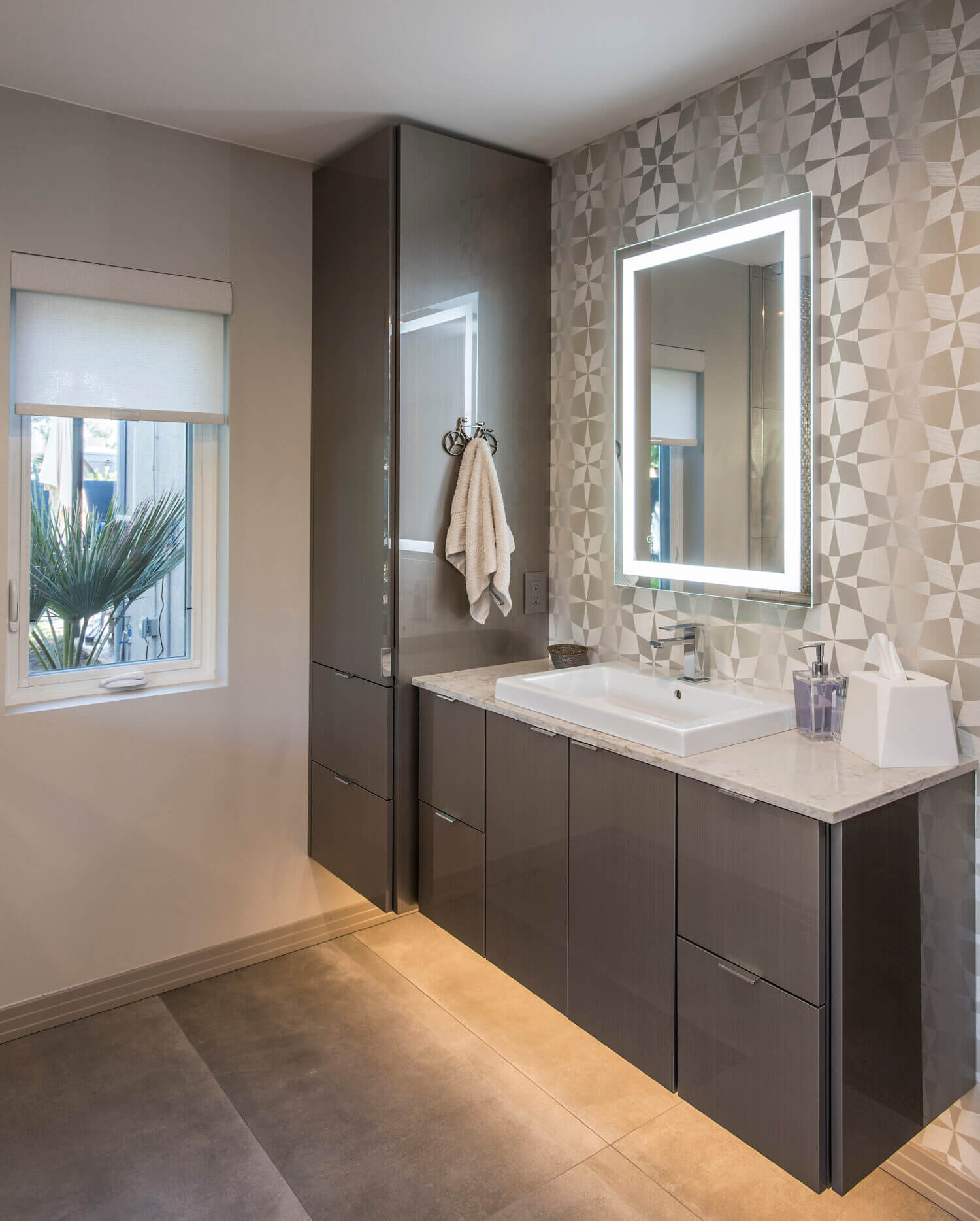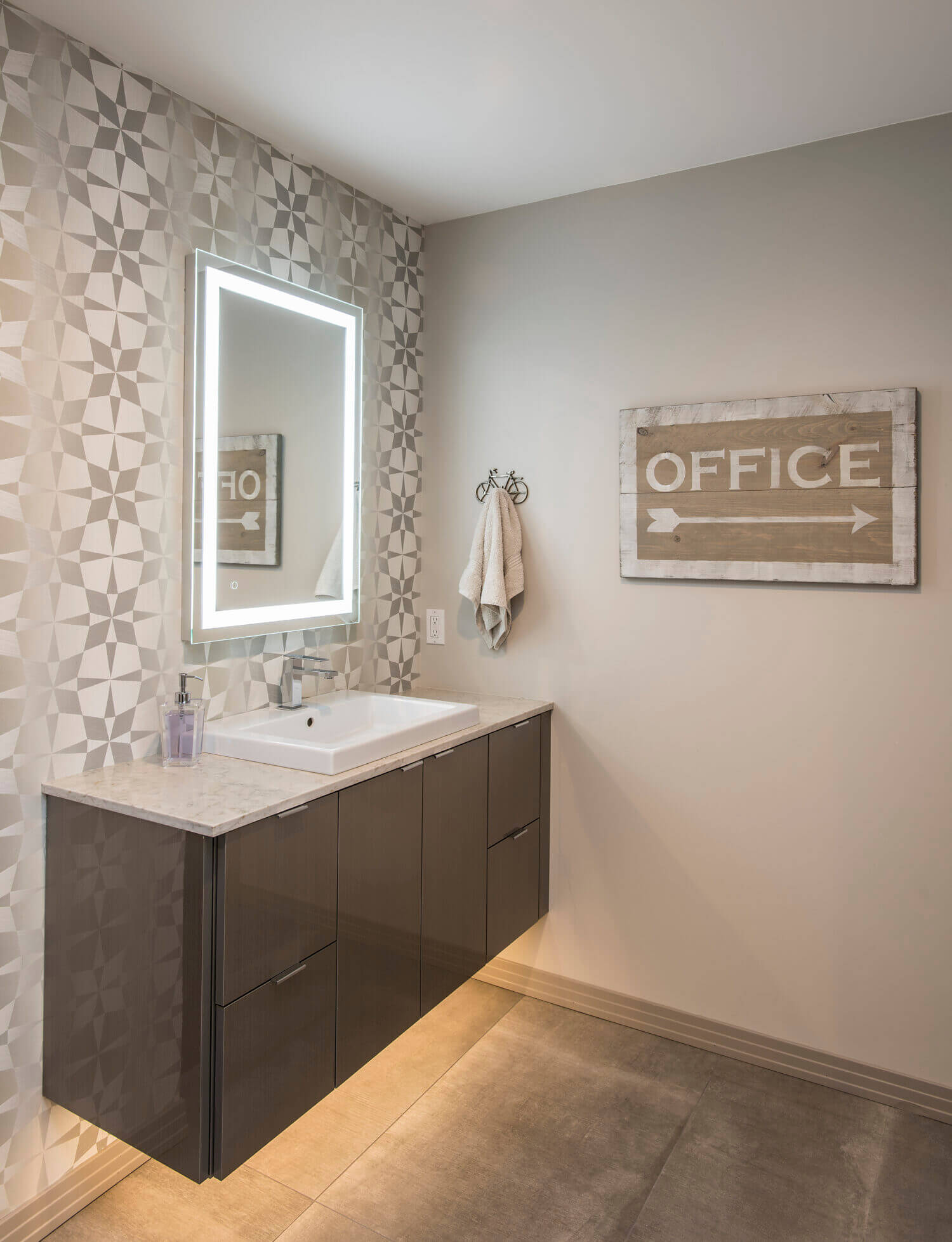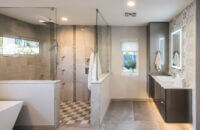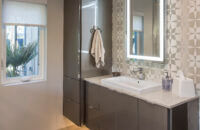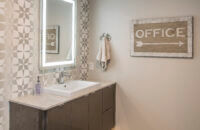 Arizona Bathroom Gets a Modern Makeover
Design by McKenzie Architectural Kitchens, Arizona. Photography by Scott Sandler.
This sleek and glossy master bathroom shines with modern style. The suspended Dura Supreme floating vanity adds a reflective feature to the design. The wall hung vanity incorporates Dura Supreme's Talia-Vertical door style with clean vertical lines in the "Wired Mercury" Wired Gloss Foil.