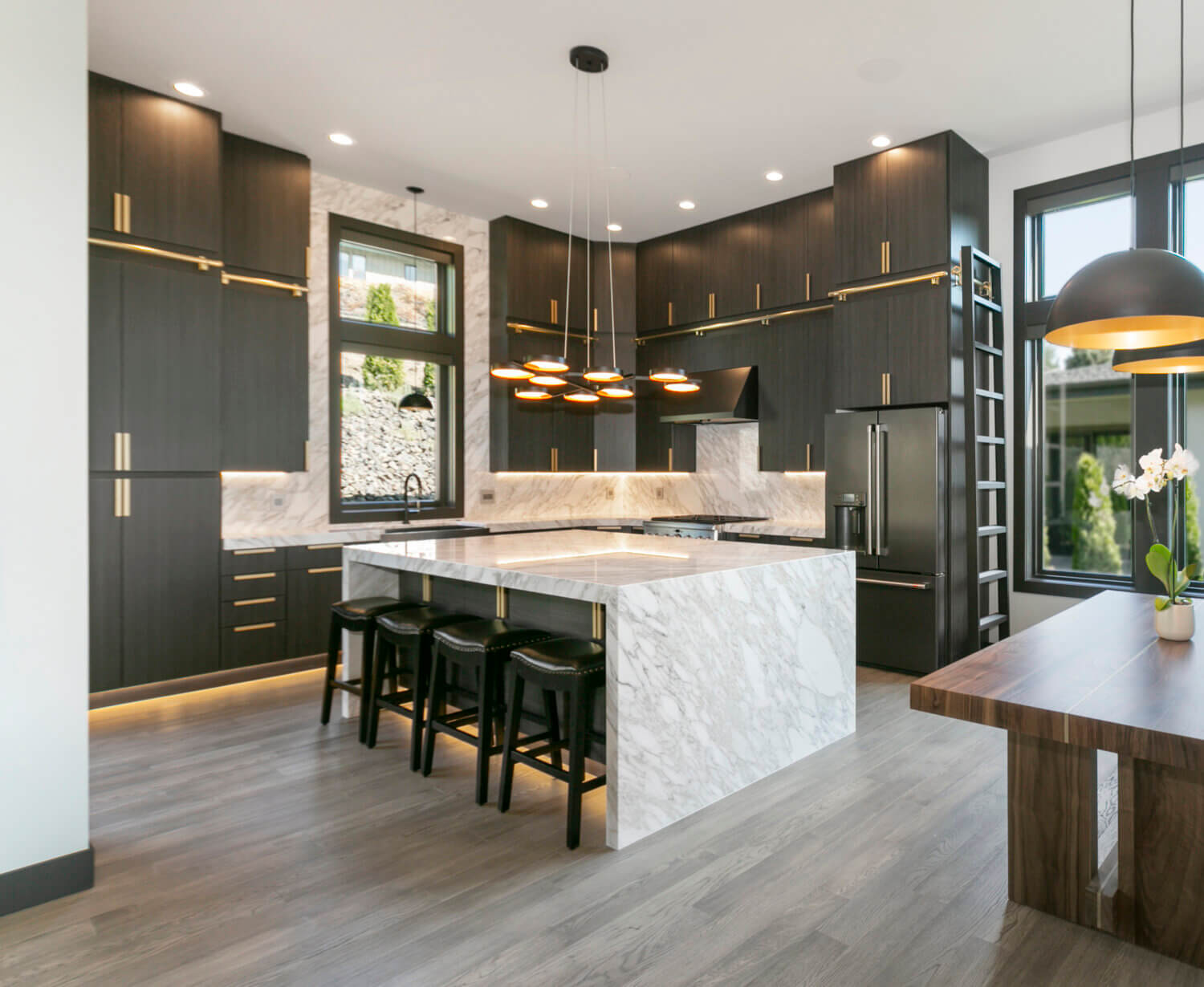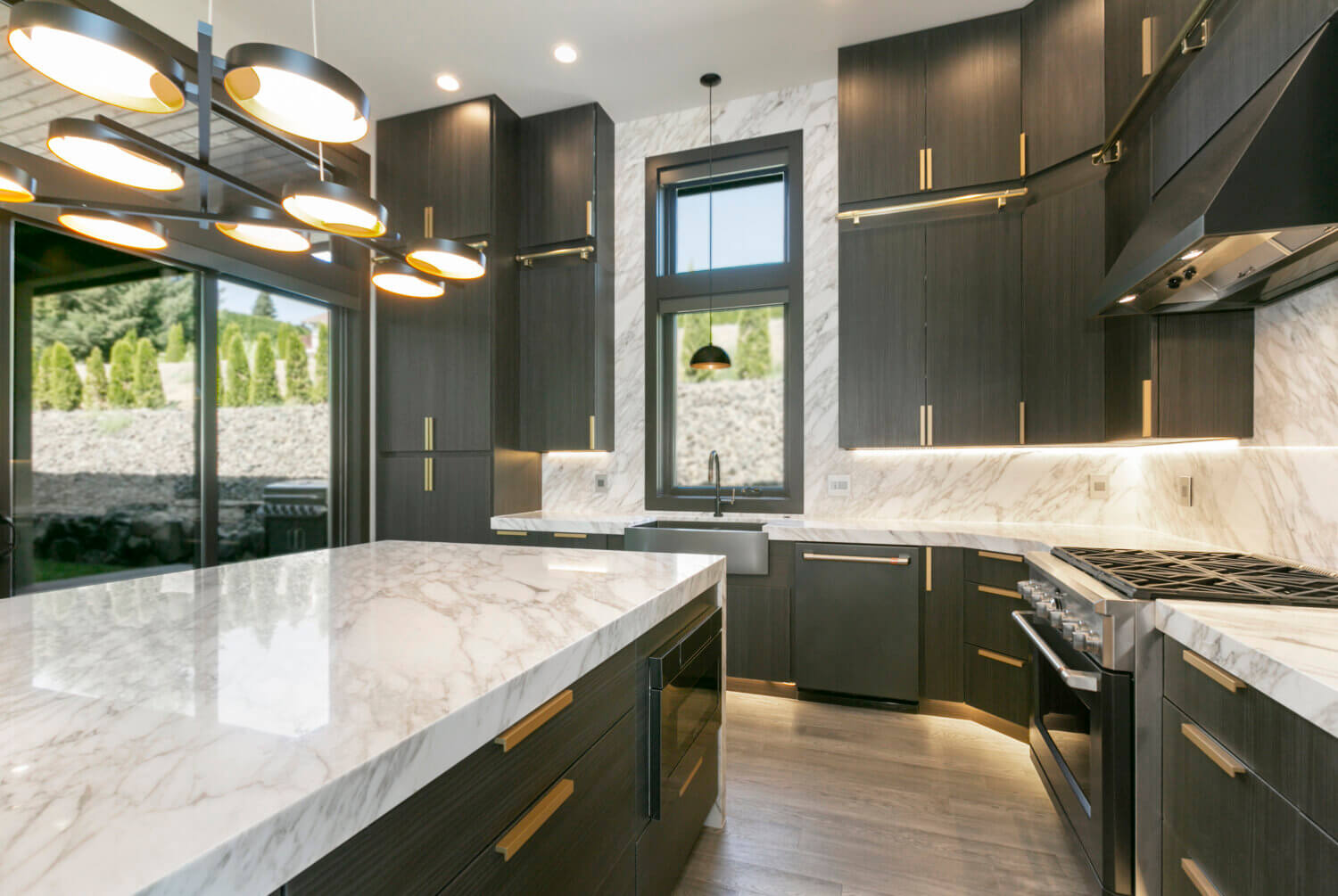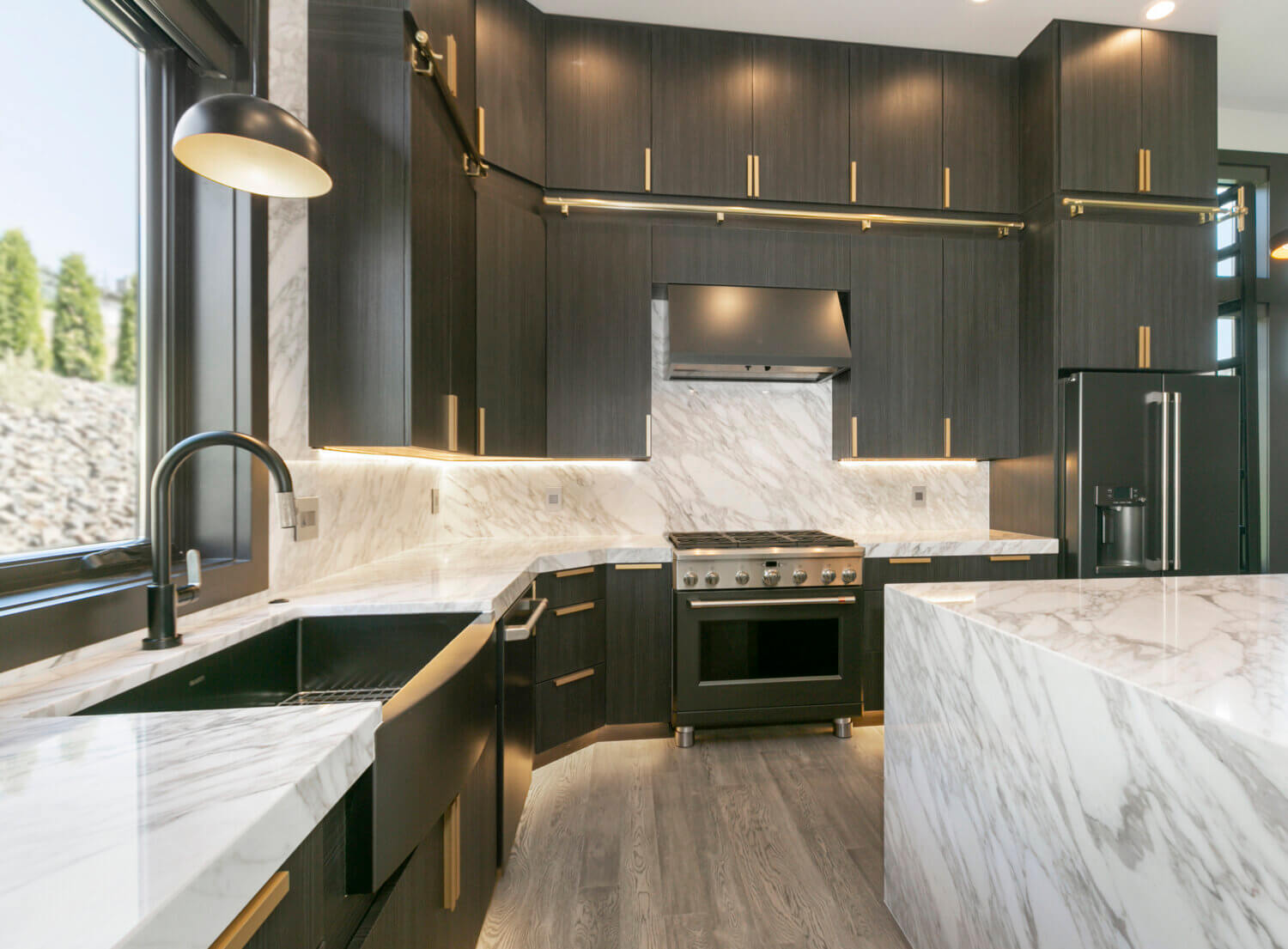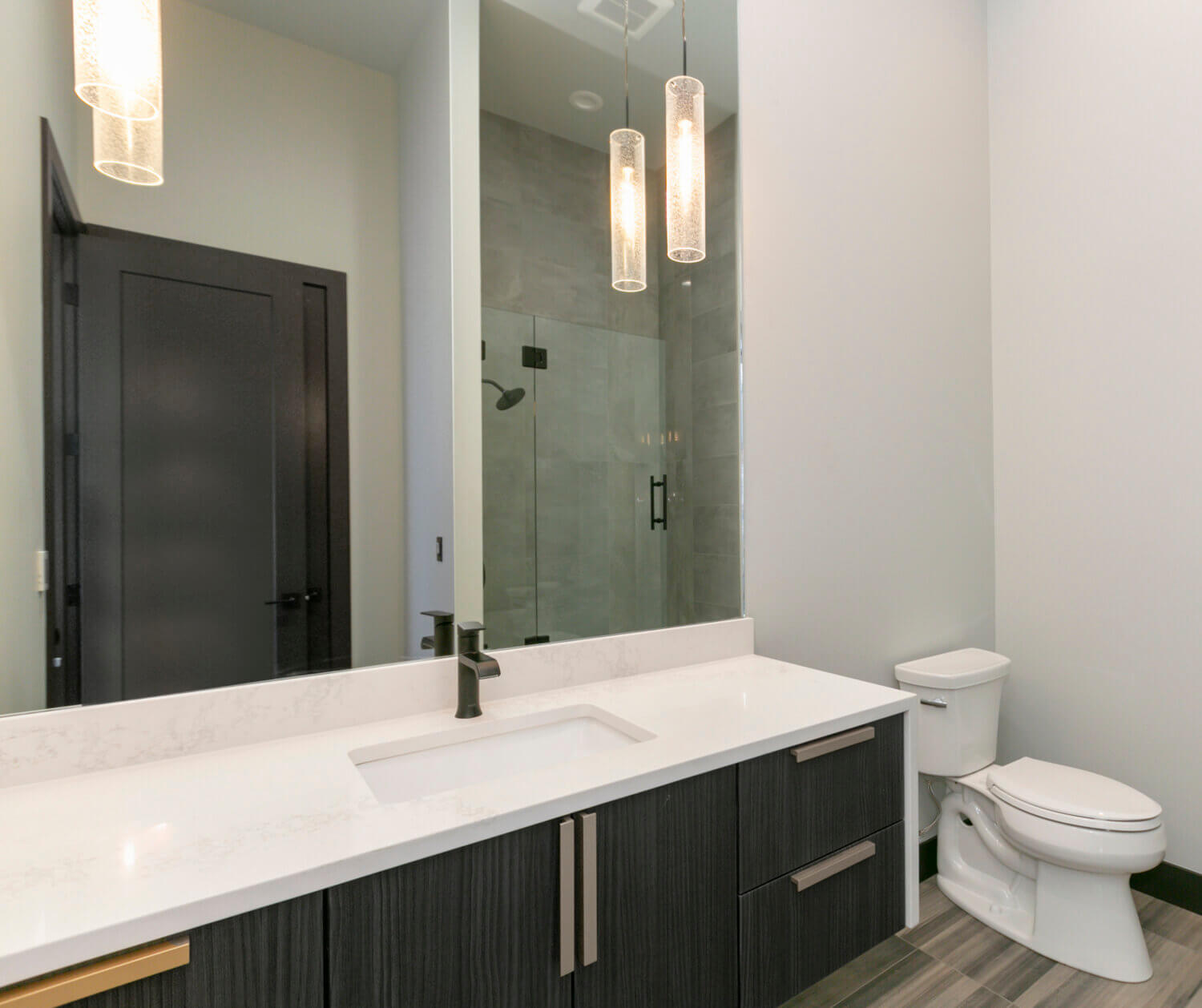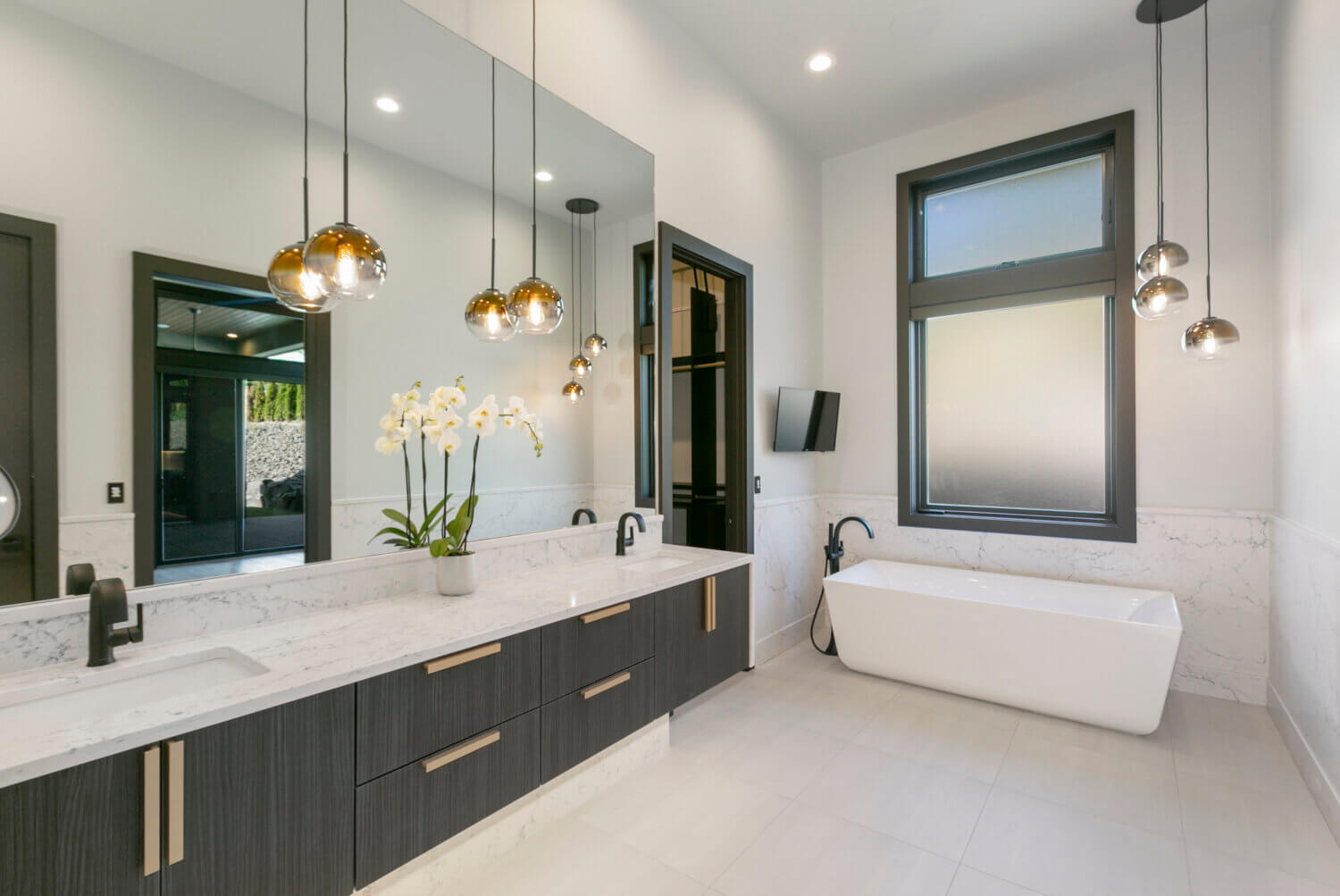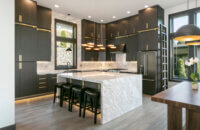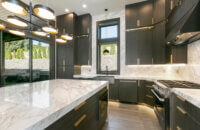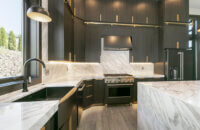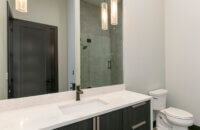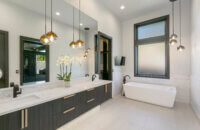 Black and Gold Contemporary Kitchen
Dura Supreme Cabinetry designed by Ray Eshenour and Debbie Fisch of Parr Design Center Fife. Built by Catalyss Homes.
Floor to ceiling black cabinetry and cleverly placed lighting bring heaps of drama to this kitchen featuring Dura Supreme's Basalt Textured TFL on the Tempo-Vertical (kitchen perimeter and bathrooms) and Tempo-Horizontal (kitchen island) door styles.