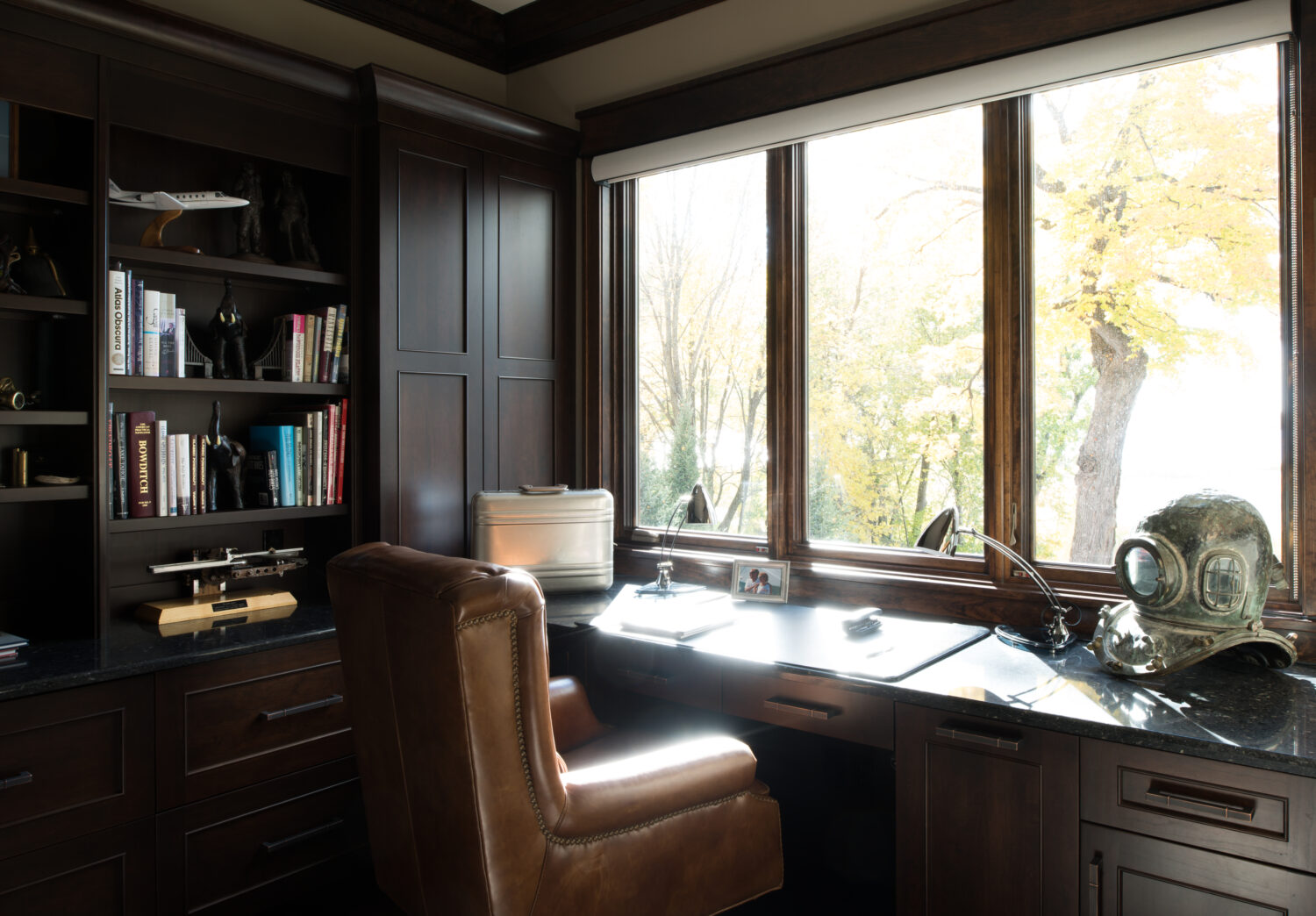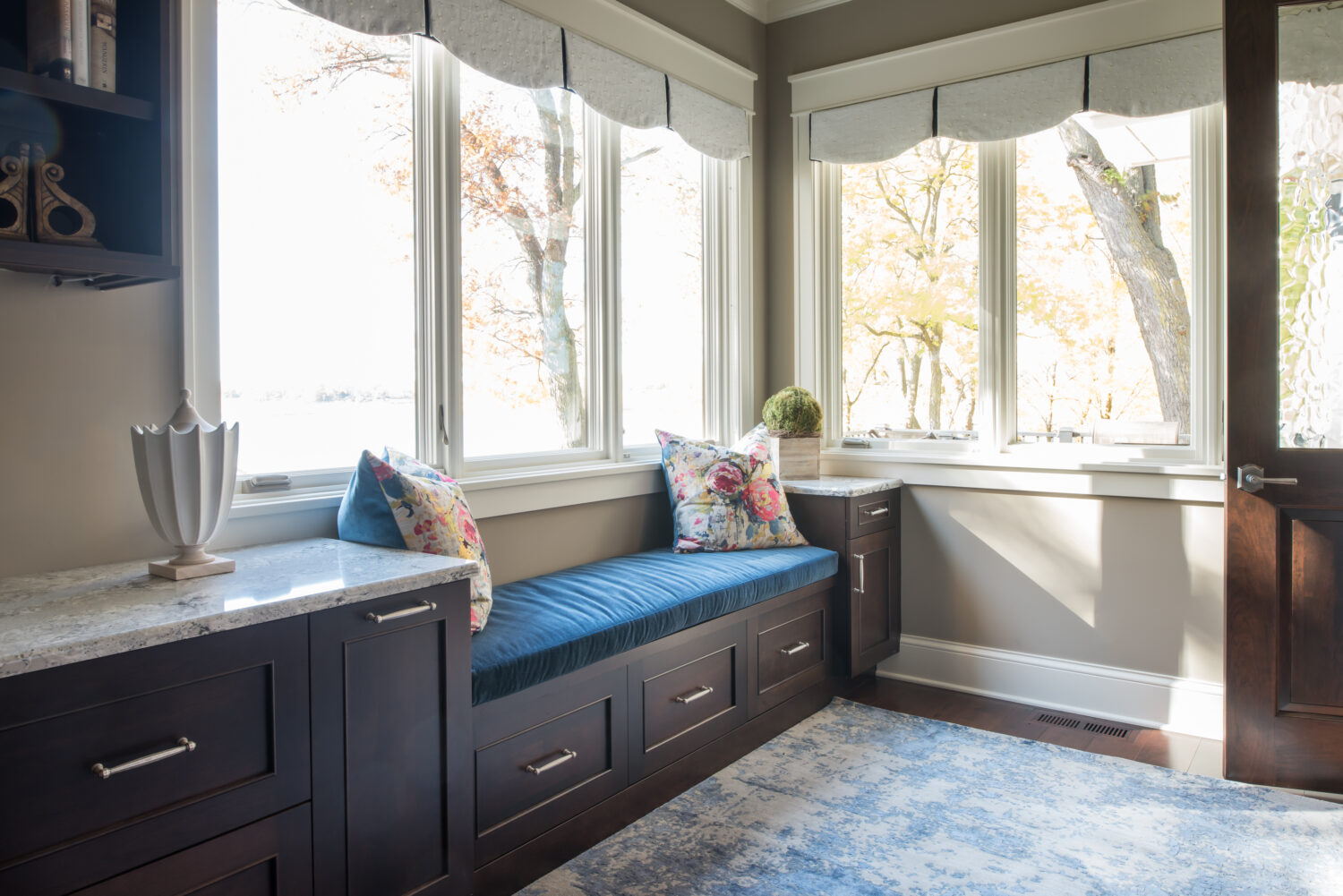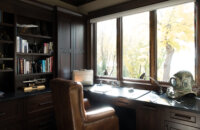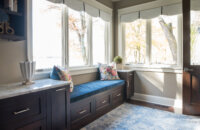 Enjoy the View From Your Own Charming Home Office
Home office design by Michels Homes featuring, Minnestoa Dura Supreme Cabinetry. Photography by Landmark Photography.
Create a charming home office by Dura Supreme. Any combination of door styles, wood species, and finishes can be selected to create a one-of-a-kind home office furniture collection. This home office desk and boot bench feature Dura Supreme's Silverton door style in Cherry with a "Java" stain.