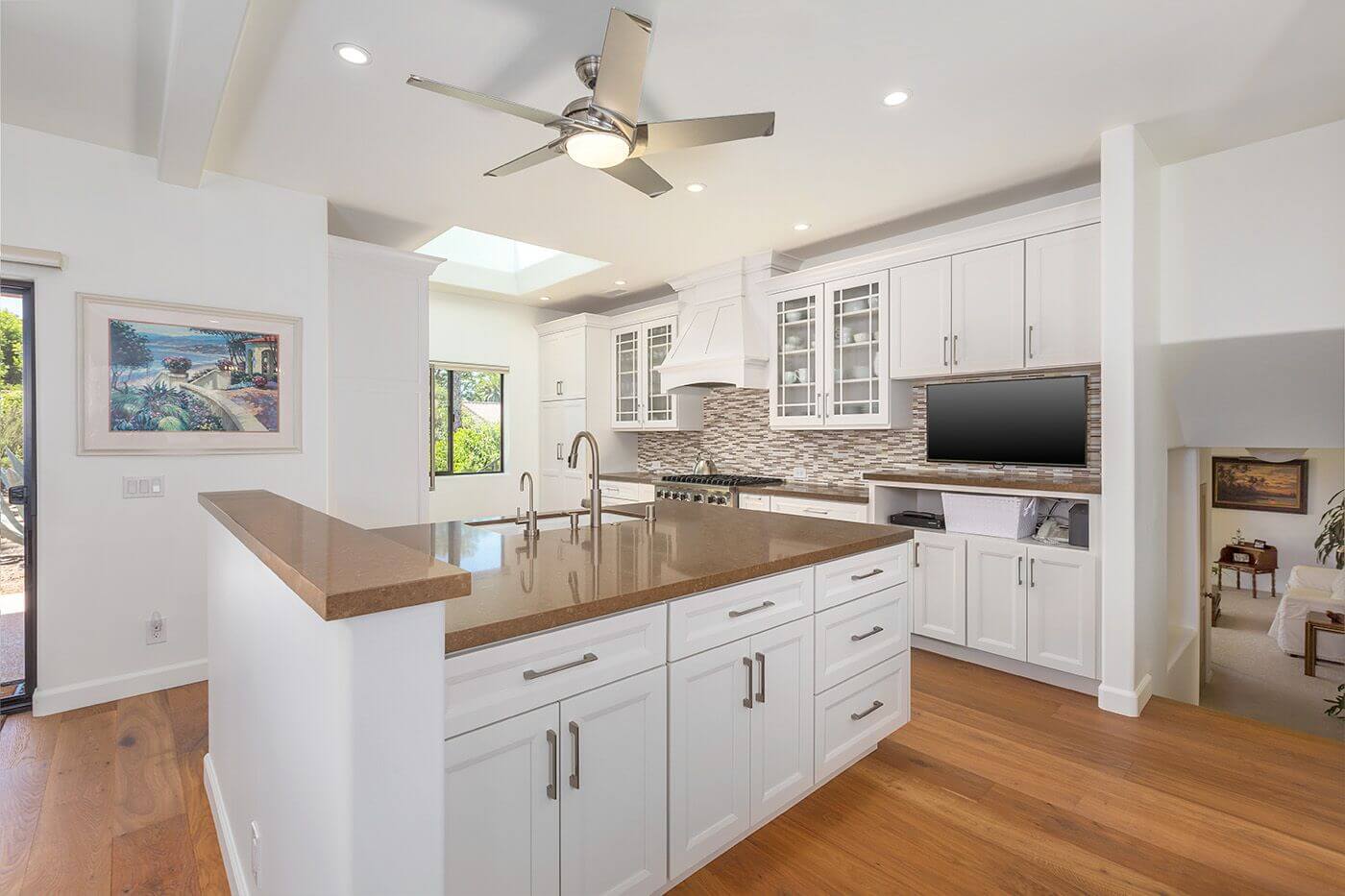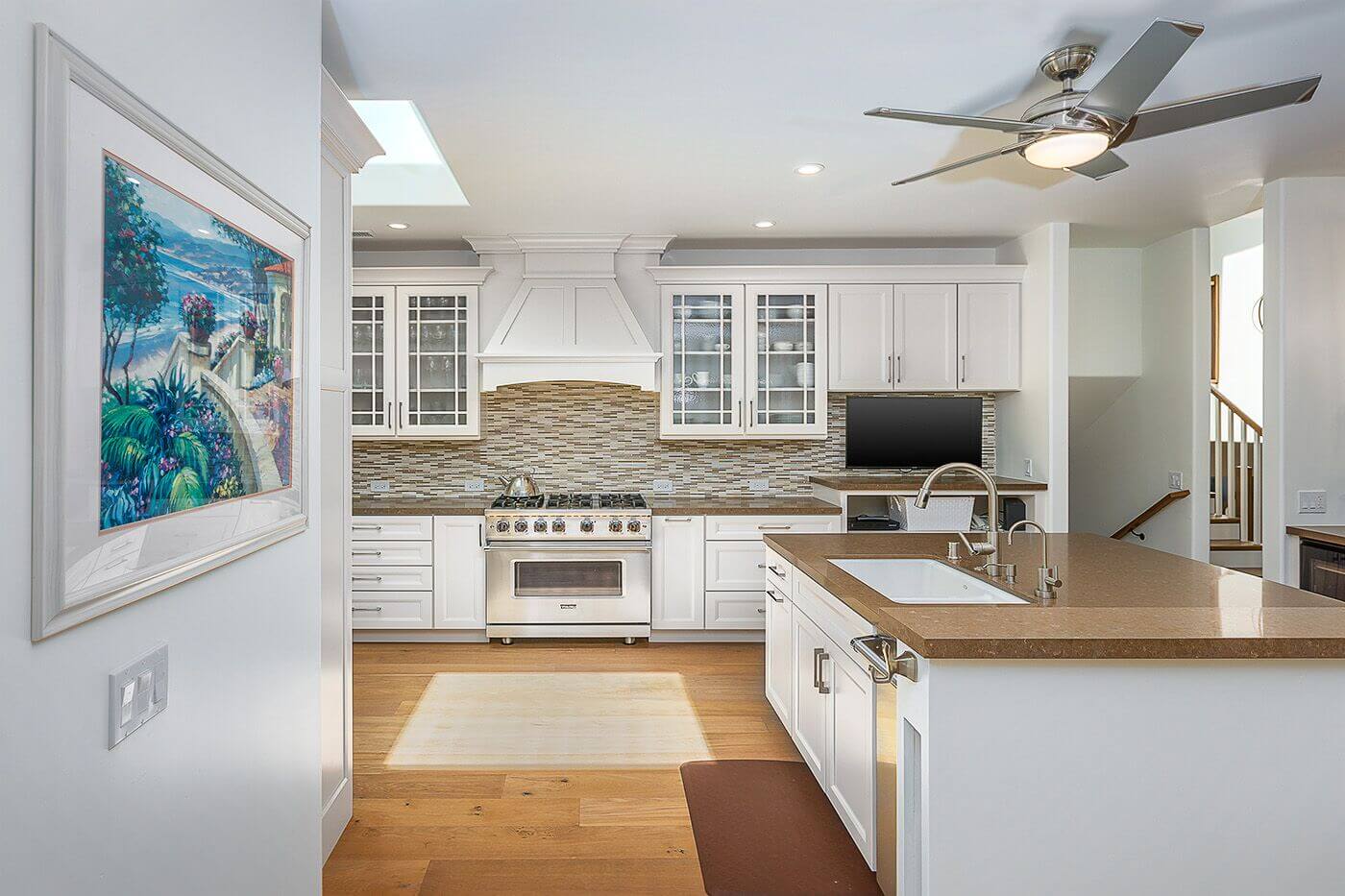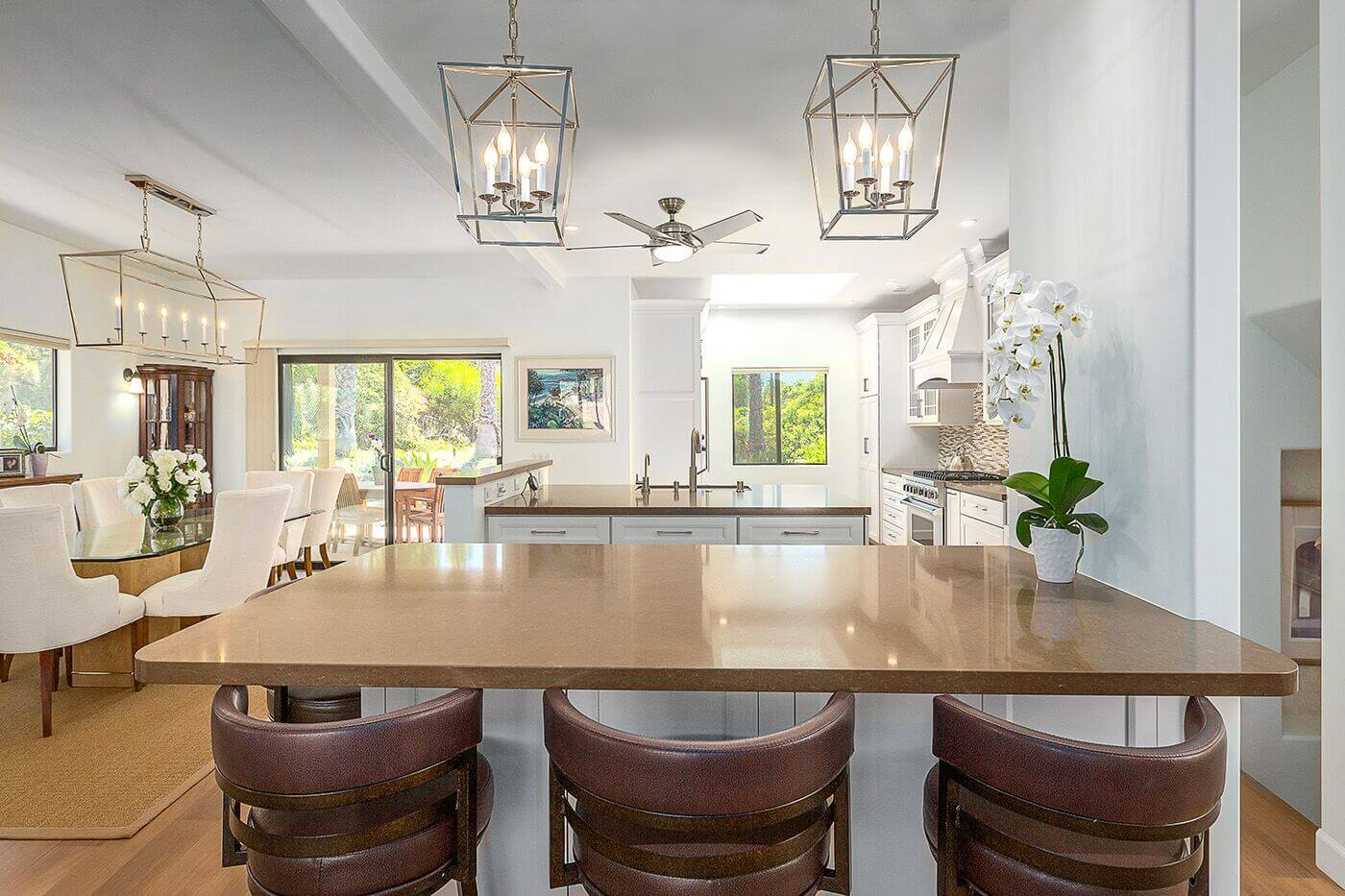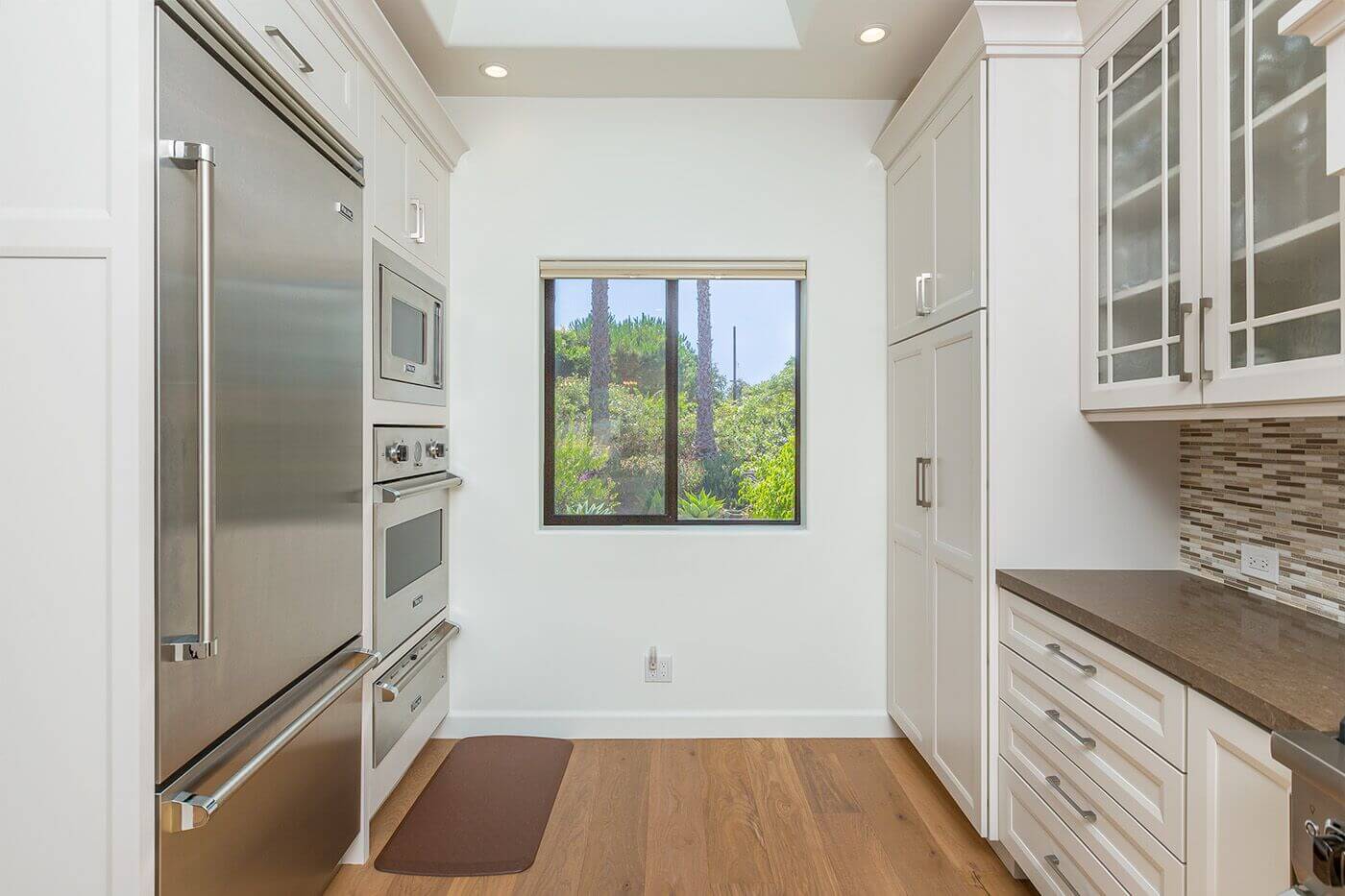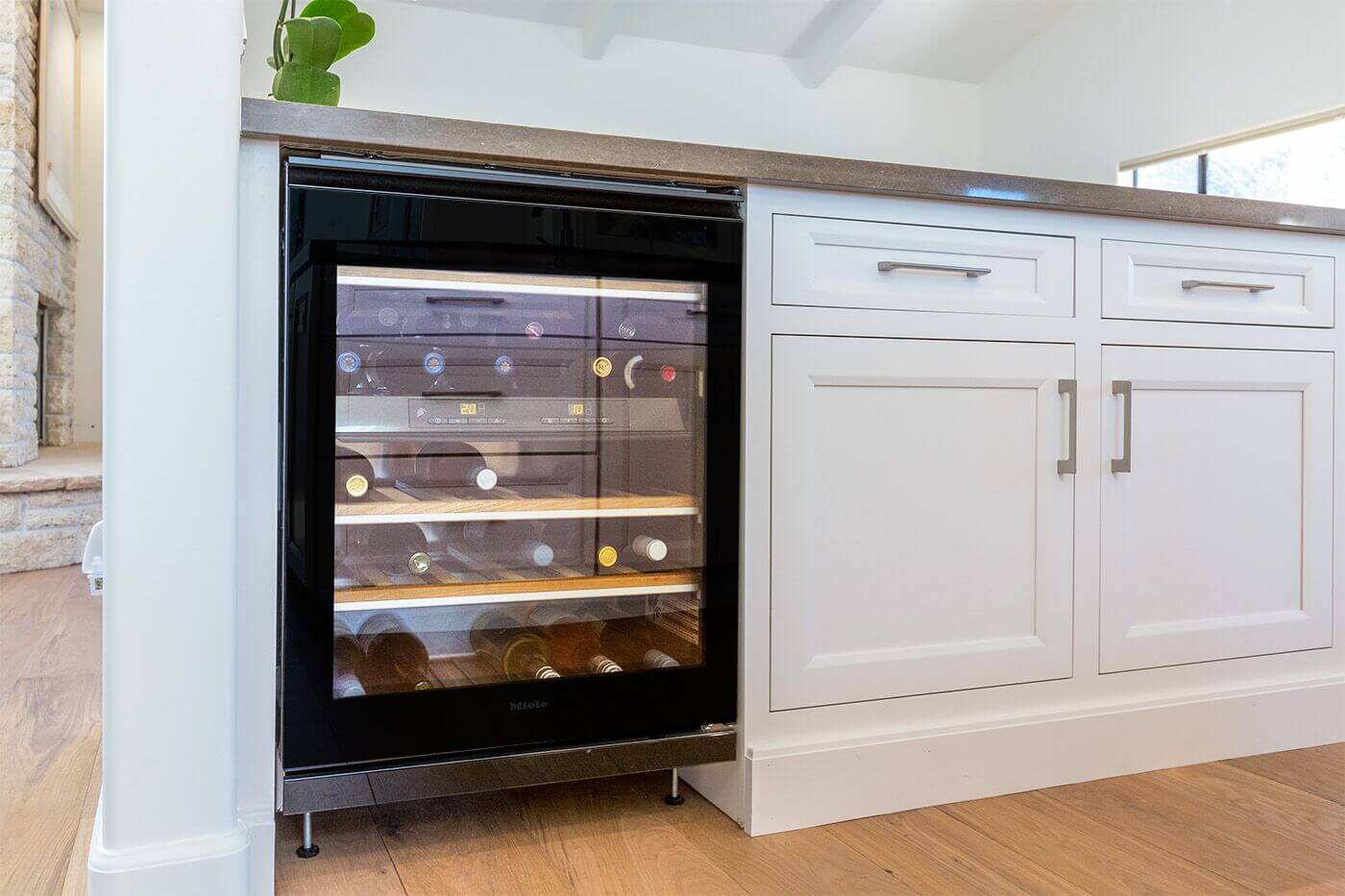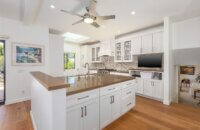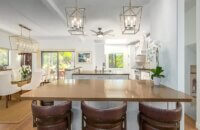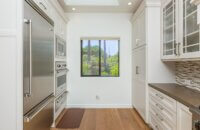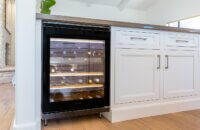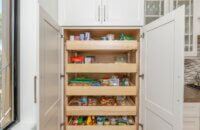 Galley Kitchen with Two Kitchen Islands
Design by Linda Williams of Hahka Kitchens and Hahka Builders, Inc., California. Construction & contracting by Randy Hahka. Photography by Ken Pfeiffer.
Have you ever seen a Galley Kitchen Design with TWO kitchen islands? This amazing kitchen design features Dura Supreme's Lauren door style in the "White" painted finish. The Mullion Pattern #2 door is used as an accent door around the integral canopy wood hood.