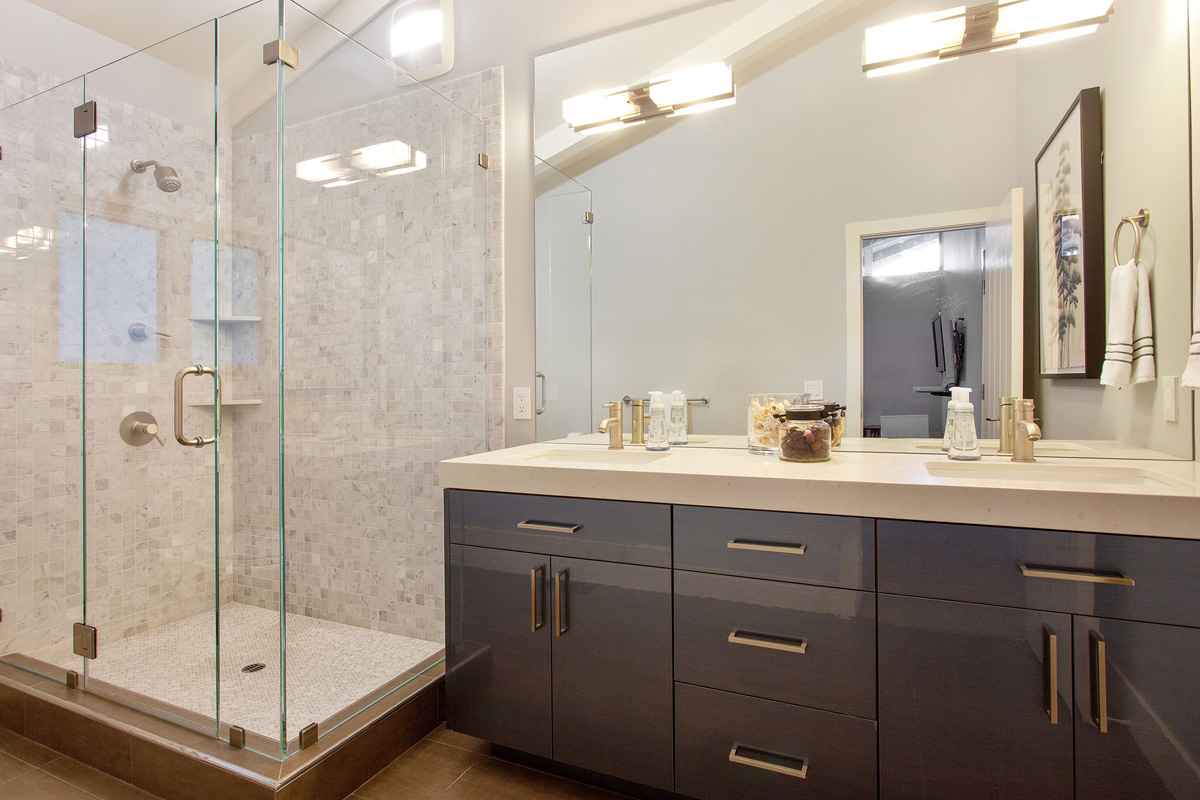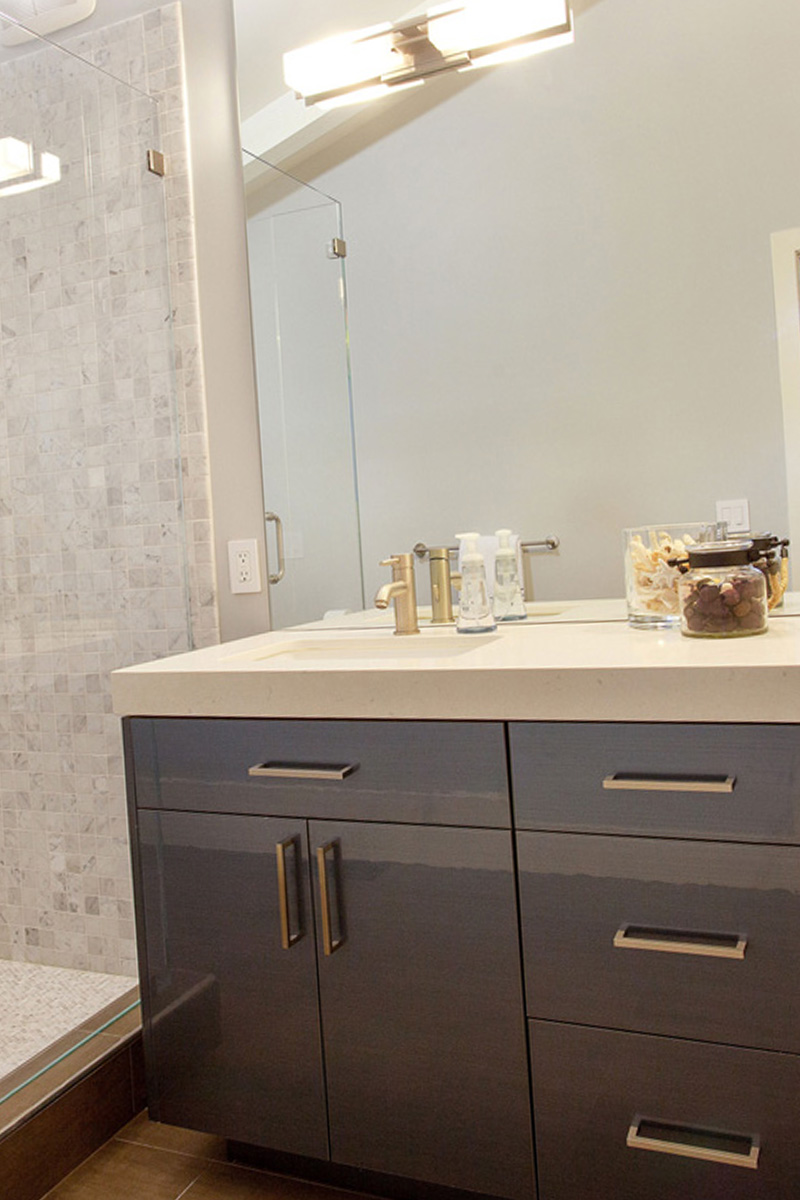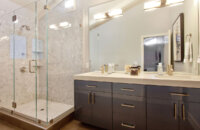 High-Gloss and Glamorous Mercury Master Bathroom
Design by Chris Chidester at The Cabinet Center, San Ramon, California. Photography by John Welsh.
Smooth and glossy textures come together in this modern master bathroom to create a truly luxurious look. The combination of brassy square cabinet pulls, thick slab countertop, glass framed shower, smooth square mosaic tile, and glossy Dura Supreme cabinets come together to create a mesmerizing look. The bathroom vanity features Dura Supreme's Talia-Horizontal door style in the "Wired Mercury" wired gloss foil option.