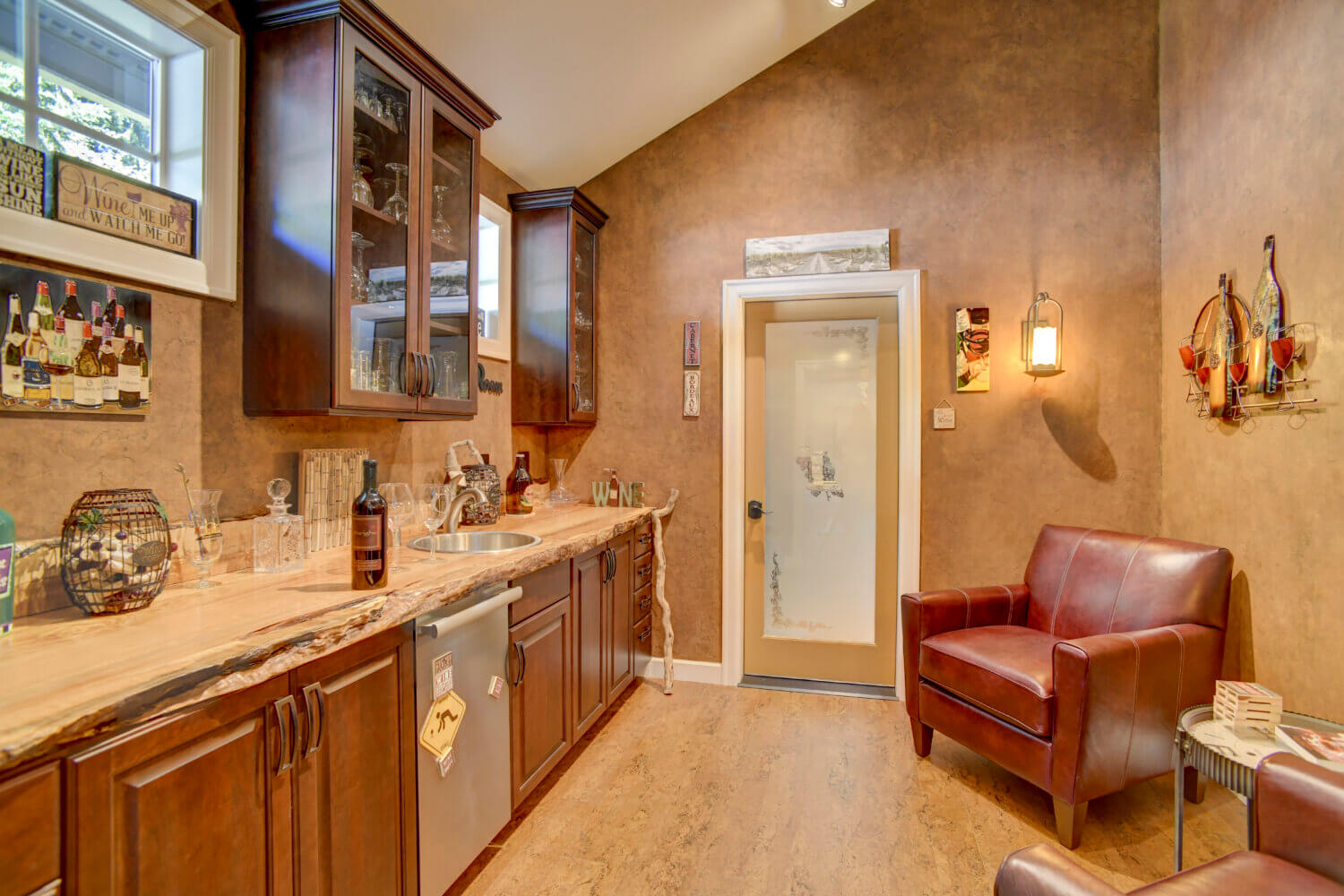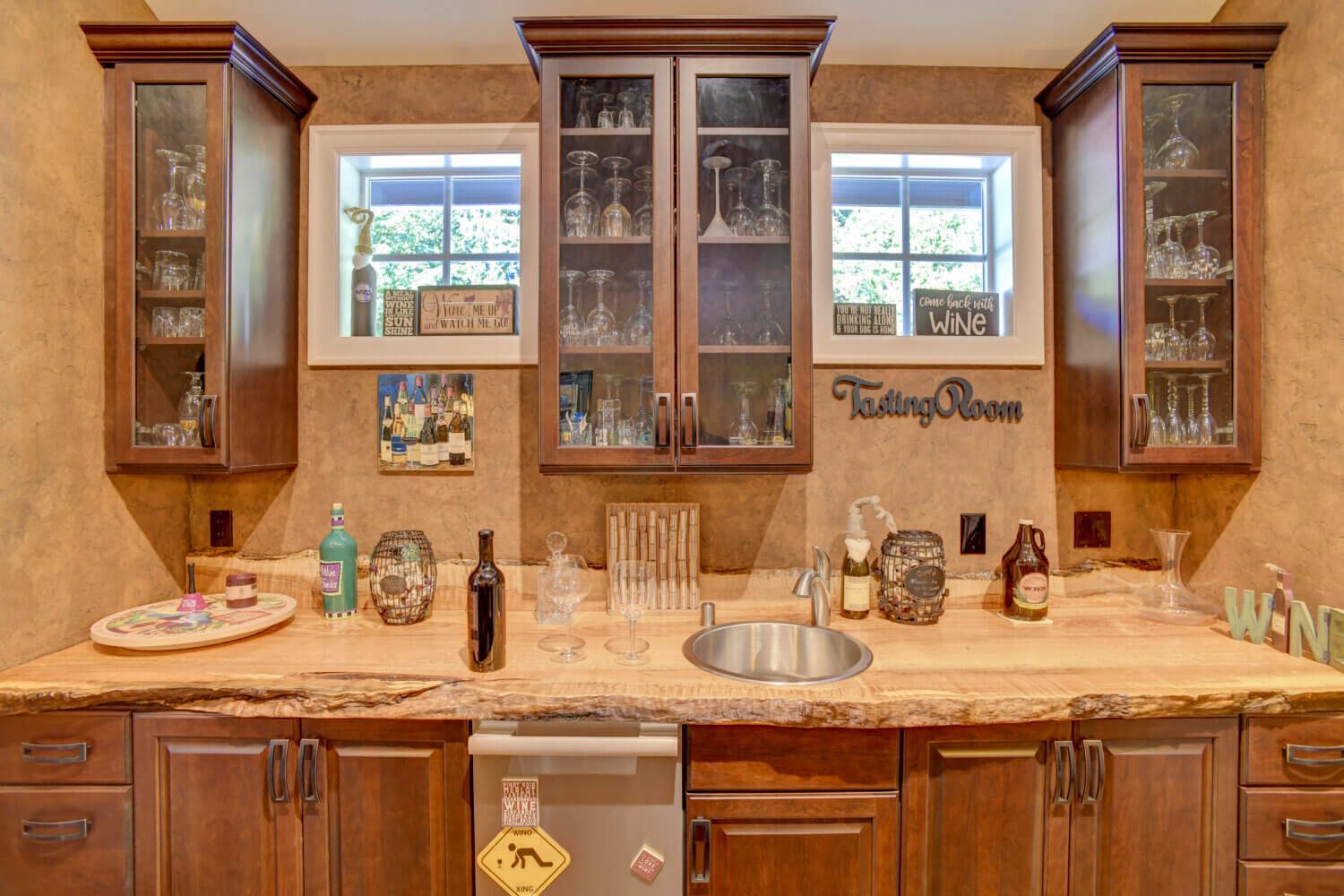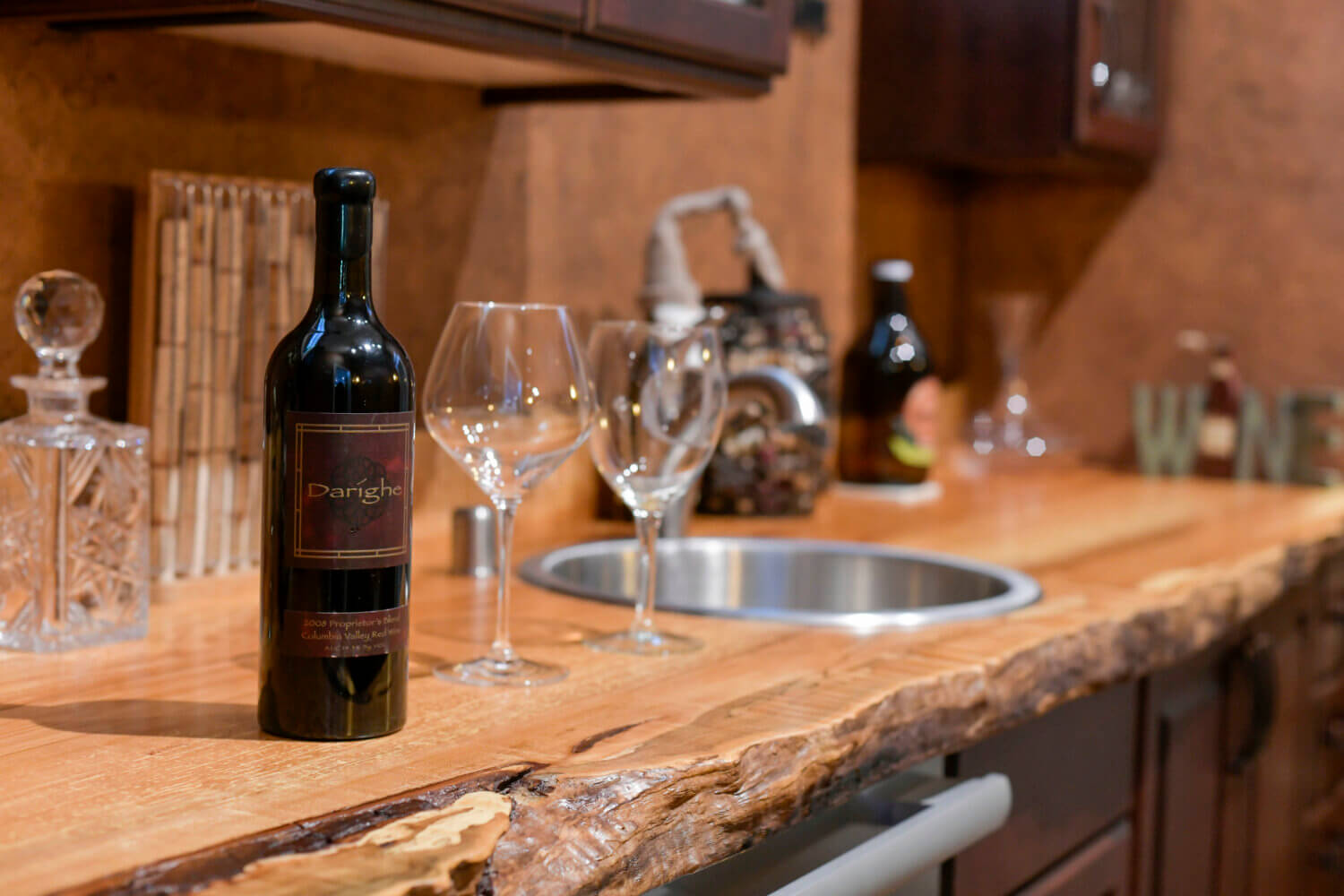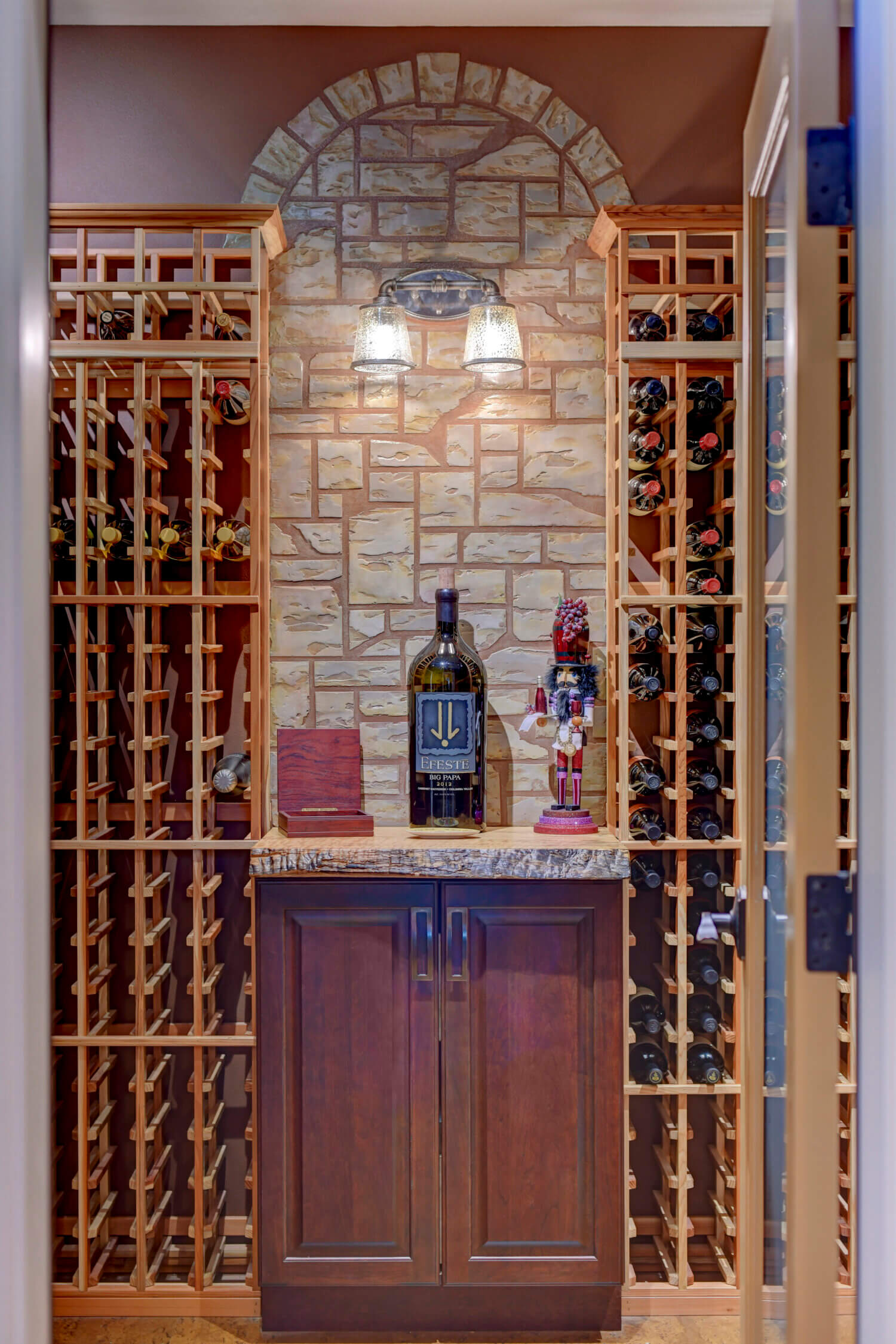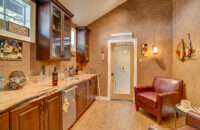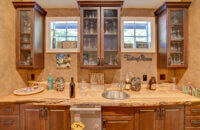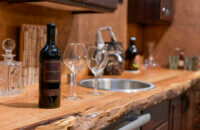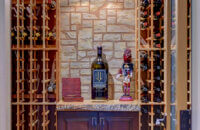 His and Hers Retirement Kitchen Wine Cellar Remodel
This wine room and cellar feature Dura Supreme's Arcadia Classic door style in "Allspice" stained Cherry.
Having settled into retirement, the homeowners had developed separate but complementary passions: his being wine and BBQ and hers being cooking and crafting. What started as "I want a new kitchen" and "I need a place to properly store my wine" turned into a whole house remodel. She got the kitchen of her dreams along with a well-lit laundry room with space for crafting, and he got a temperature-controlled wine cellar and beautifully appointed wine tasting room.  Renovations throughout brought this 50+-year-old home into the 21st century with flair and comfort to be enjoyed for generations to come.