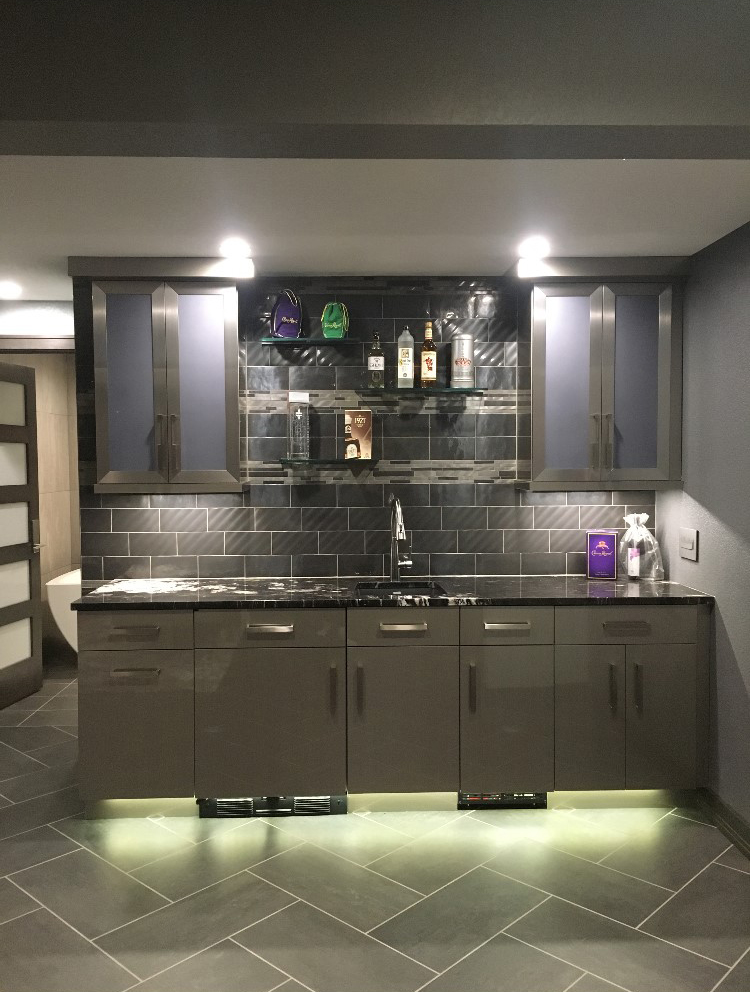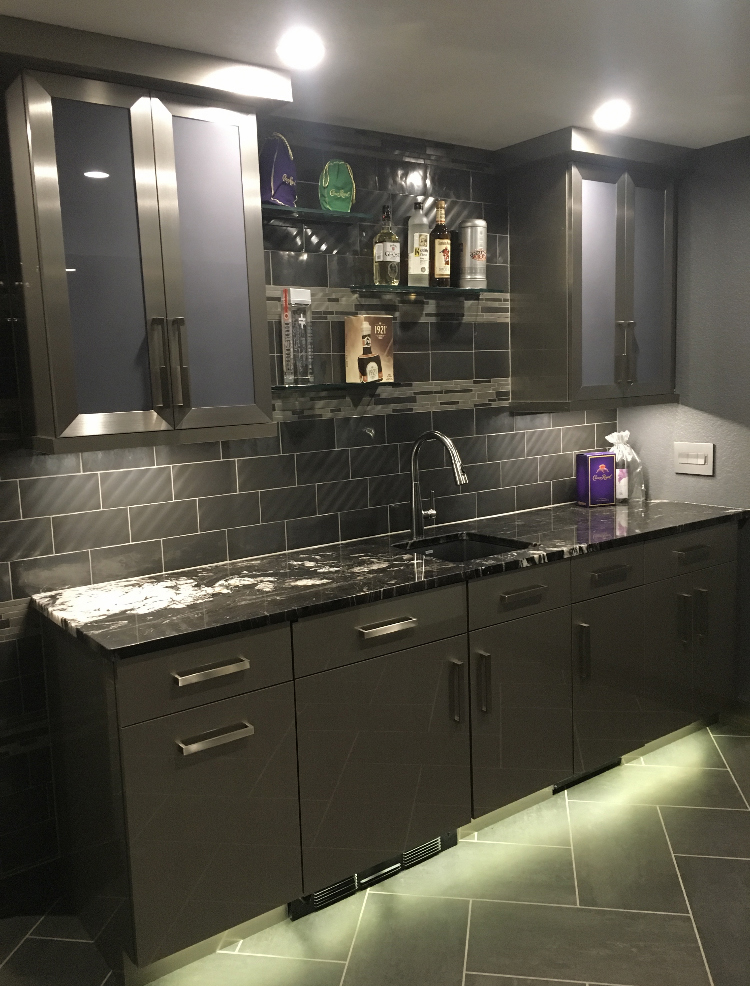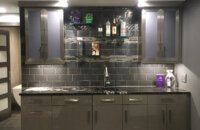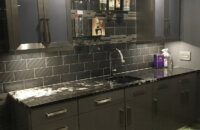 A High Gloss Home Bar with a Modern, Masculine Vibe
Design by Jennifer Ferson of Ferson Kitchen & Bath, Iowa.
Create a modern, masculine vibe with sleek and glossy finishes. The American Olean Refined Metals™ backsplash in this home bar highly complements the high-gloss wired foil doors in "Wired Mercury" wired gloss fronting Dura Supreme cabinets in the Talia-Vertical cabinet door style. The aluminum framed cabinet doors add an extra dash of glimmer and create a beautiful design feature that frames the wet bar sink.