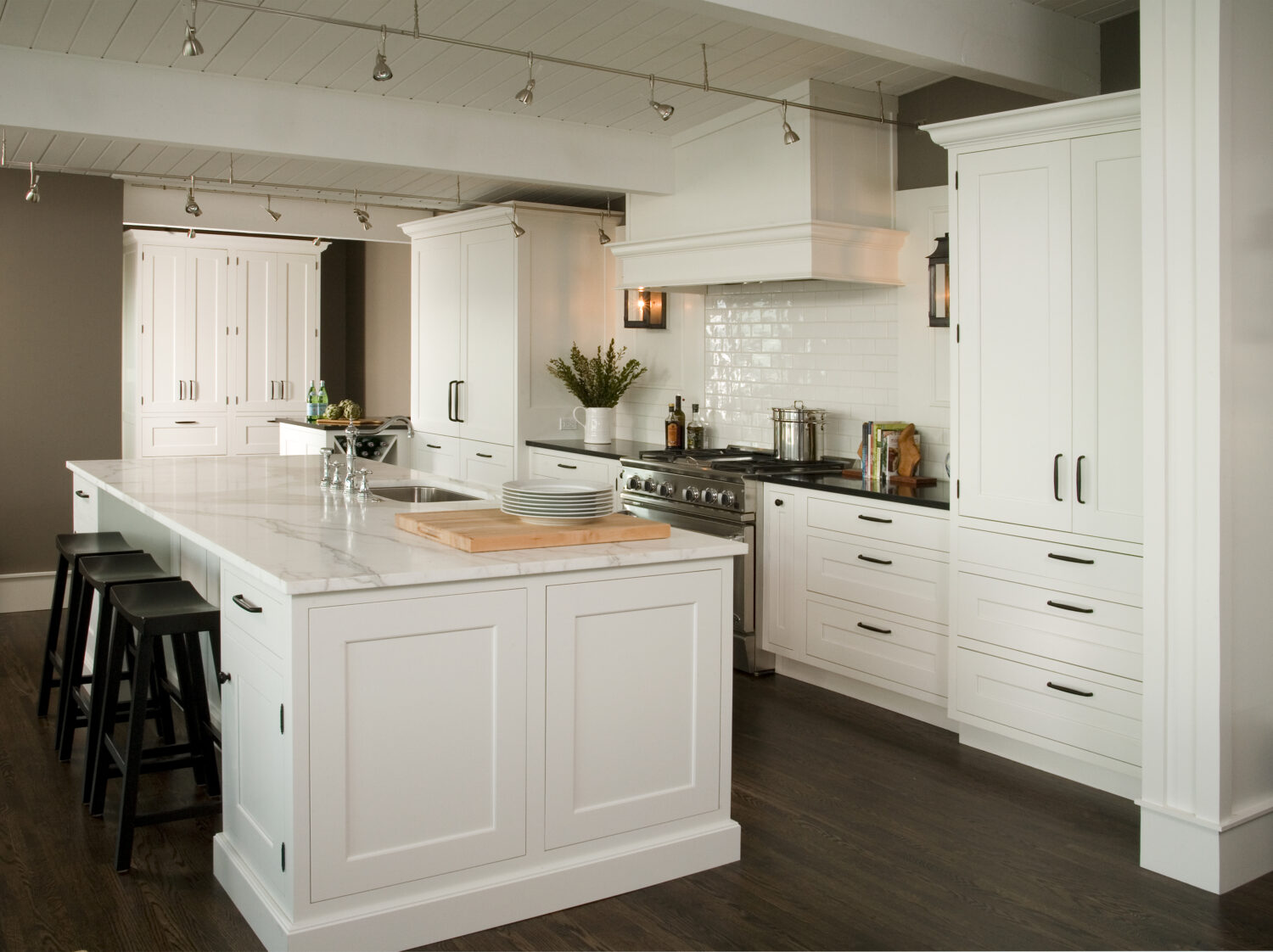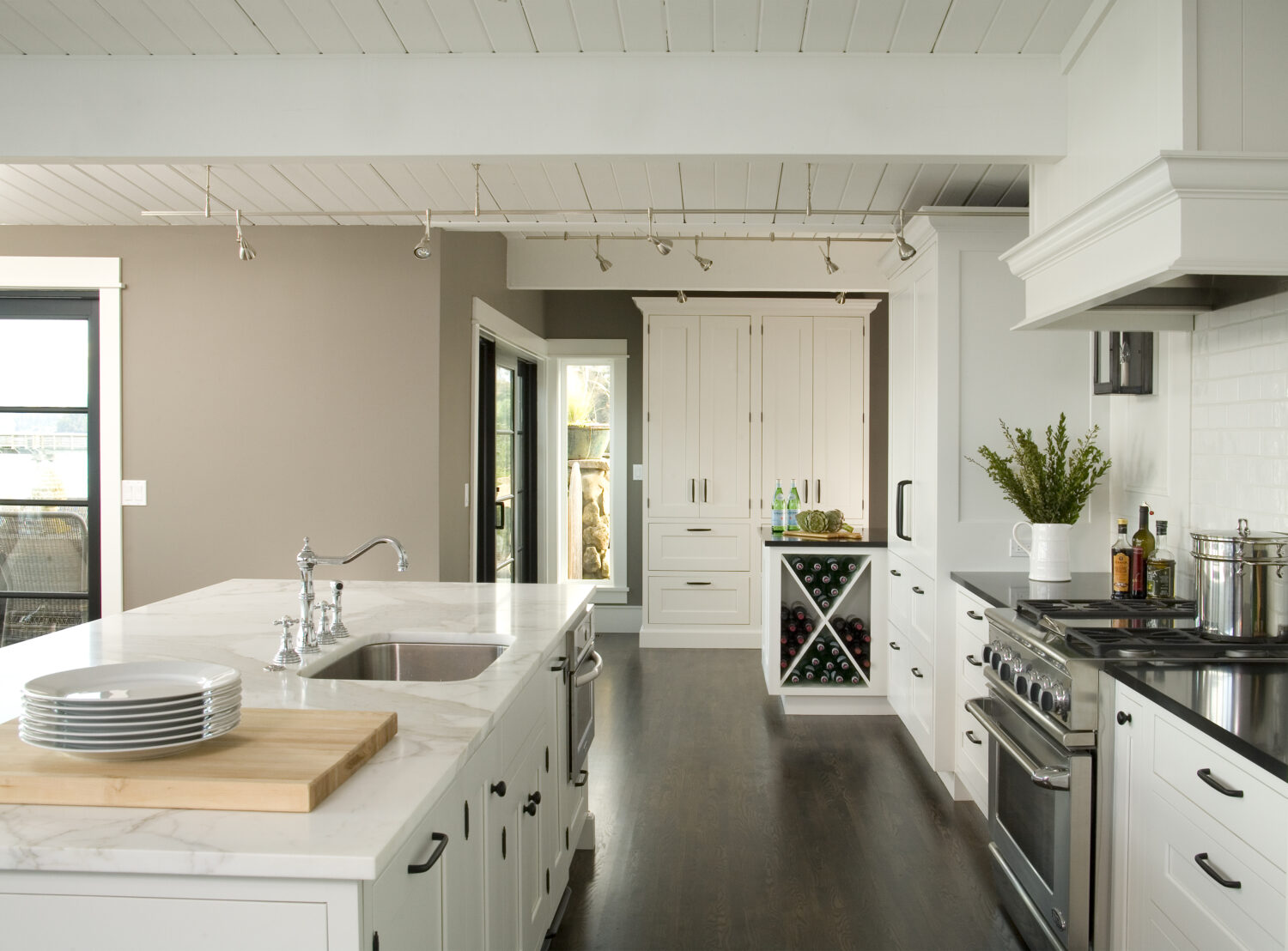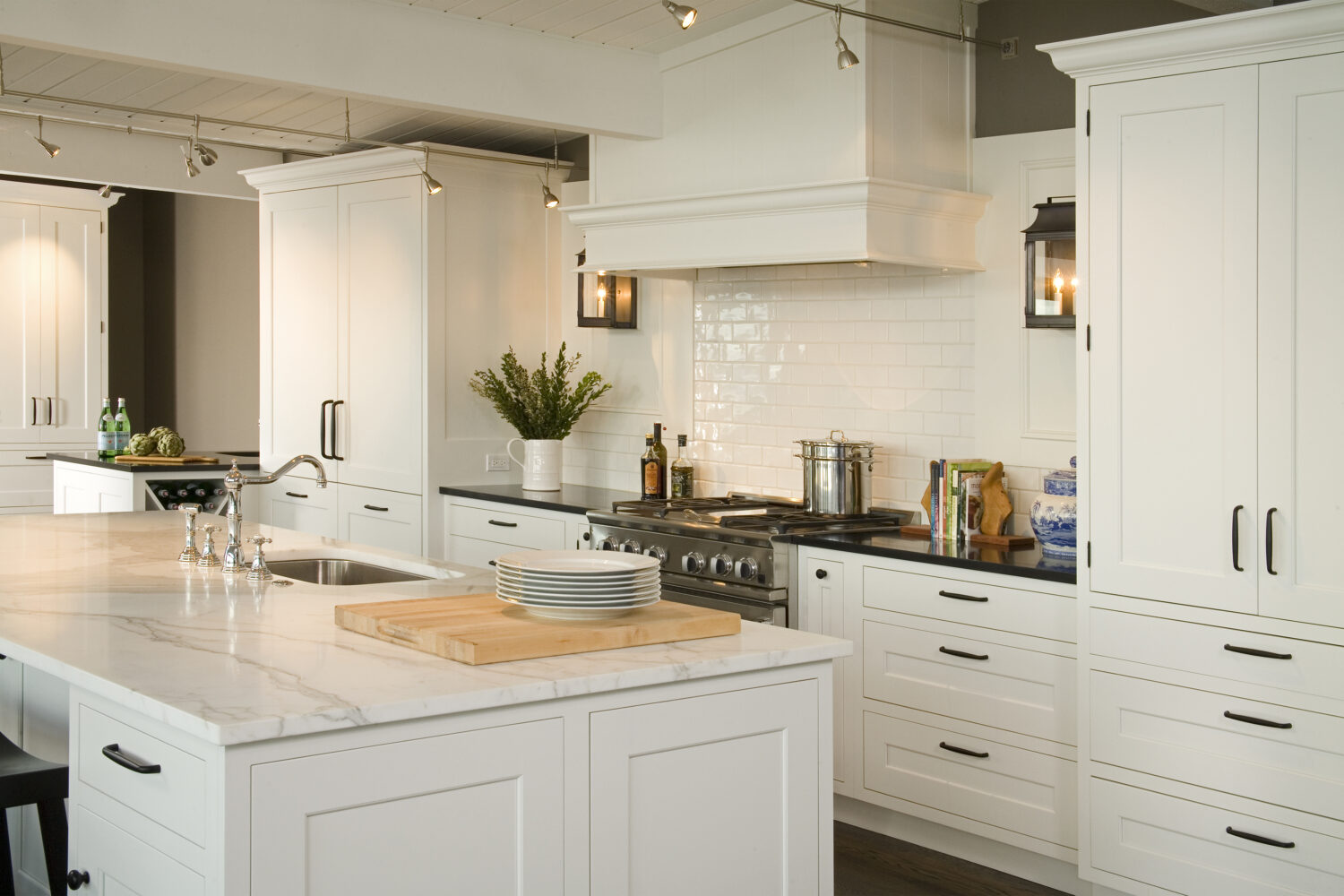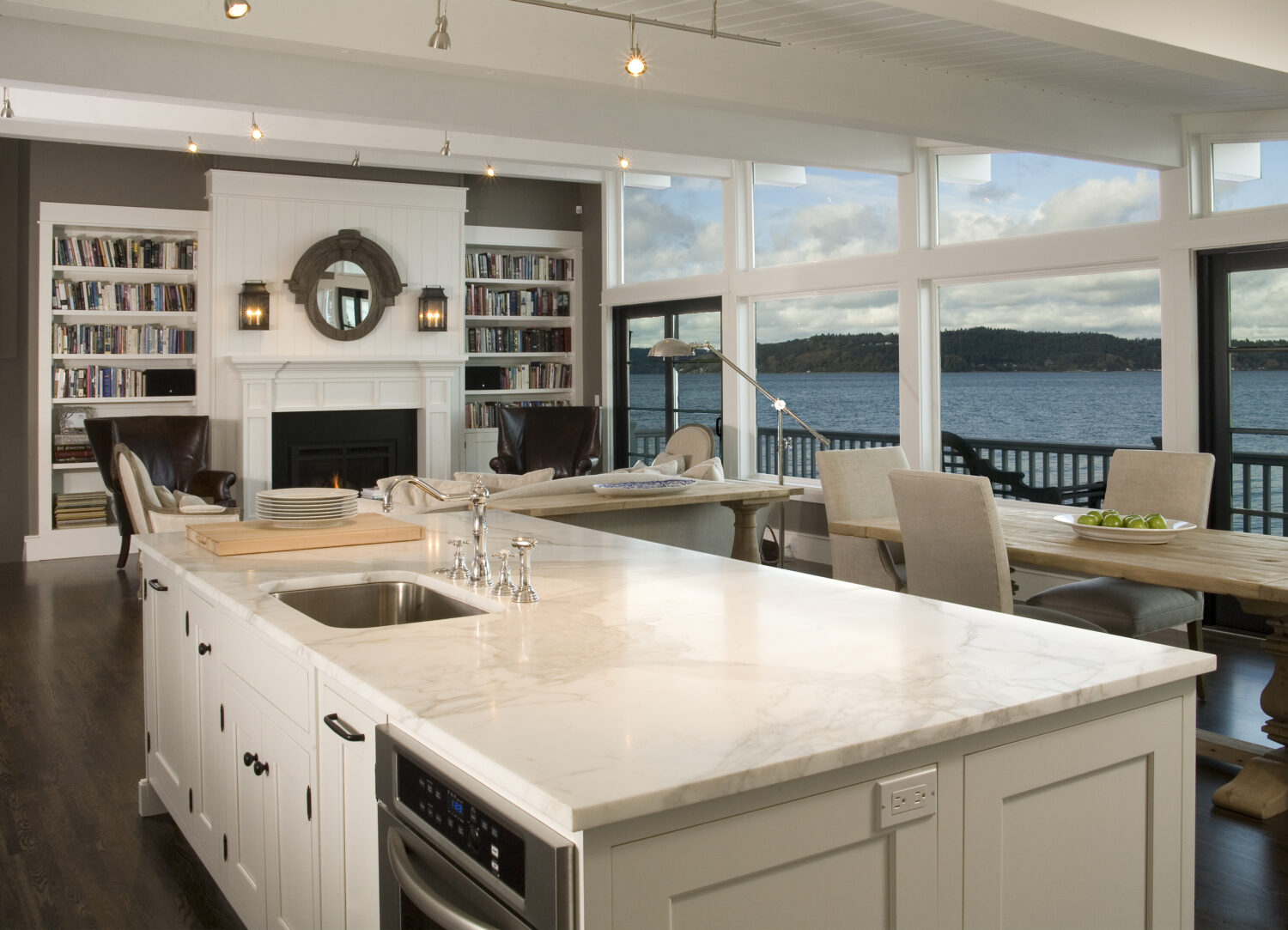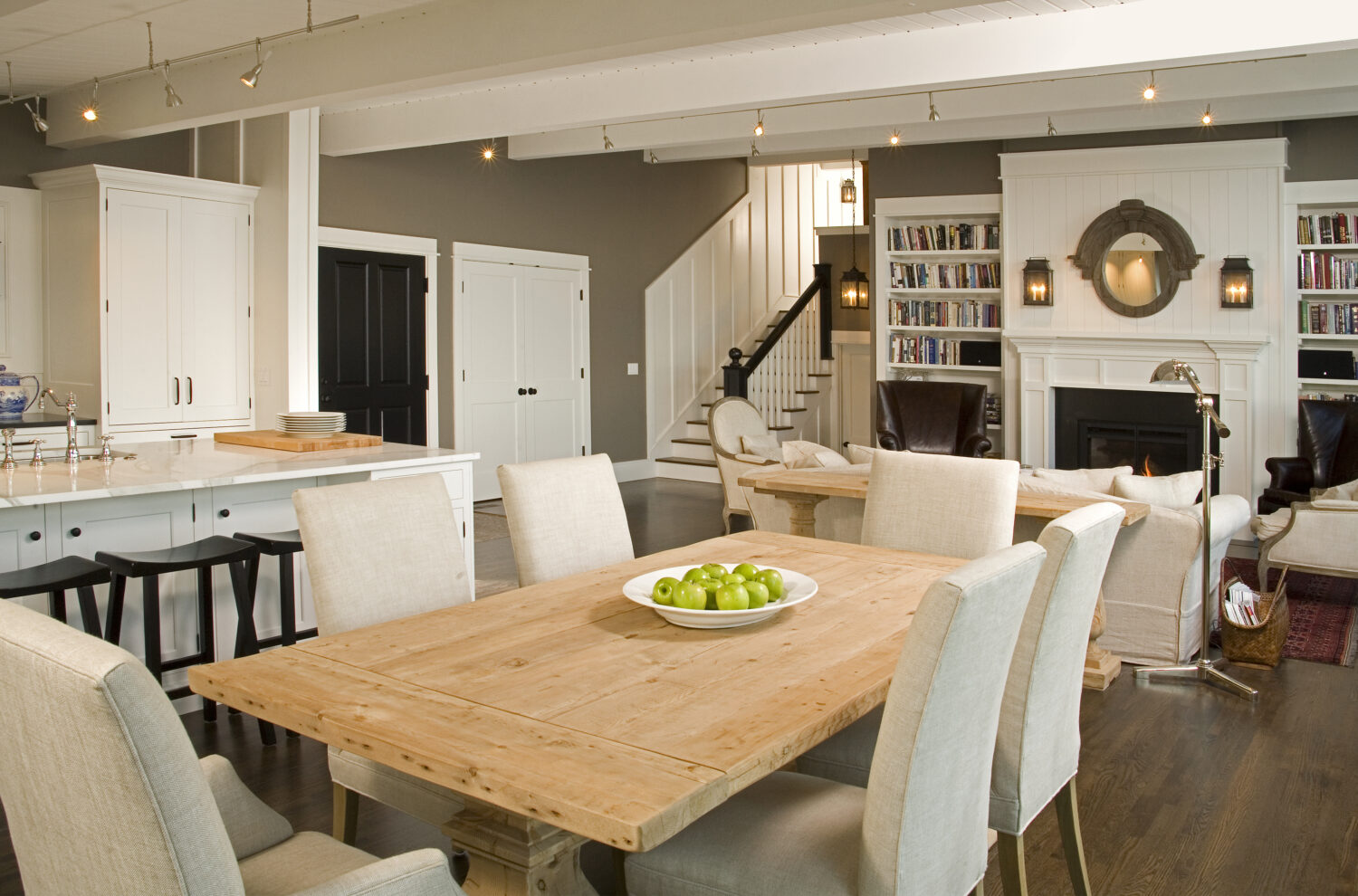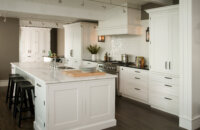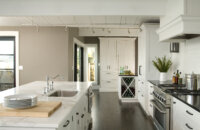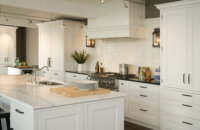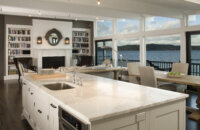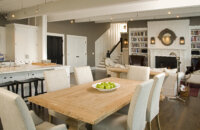 Nautical Styling for a Shipshape Kitchen and Living Room Remodel
Design by Vawn Greany, CMKBD of Collaborative Interiors, Mercer Island, Washington. Photography by Northlight Photography.
This ocean view home was remodeled with the intent to capture the stunning ocean views with a nautical interior design style. Dura Supreme cabinetry is used throughout the open floor plan from the kitchen the living room bookshelves, and fireplace mantel. The Monterey Inset door style in "White" paint adds a classic look.