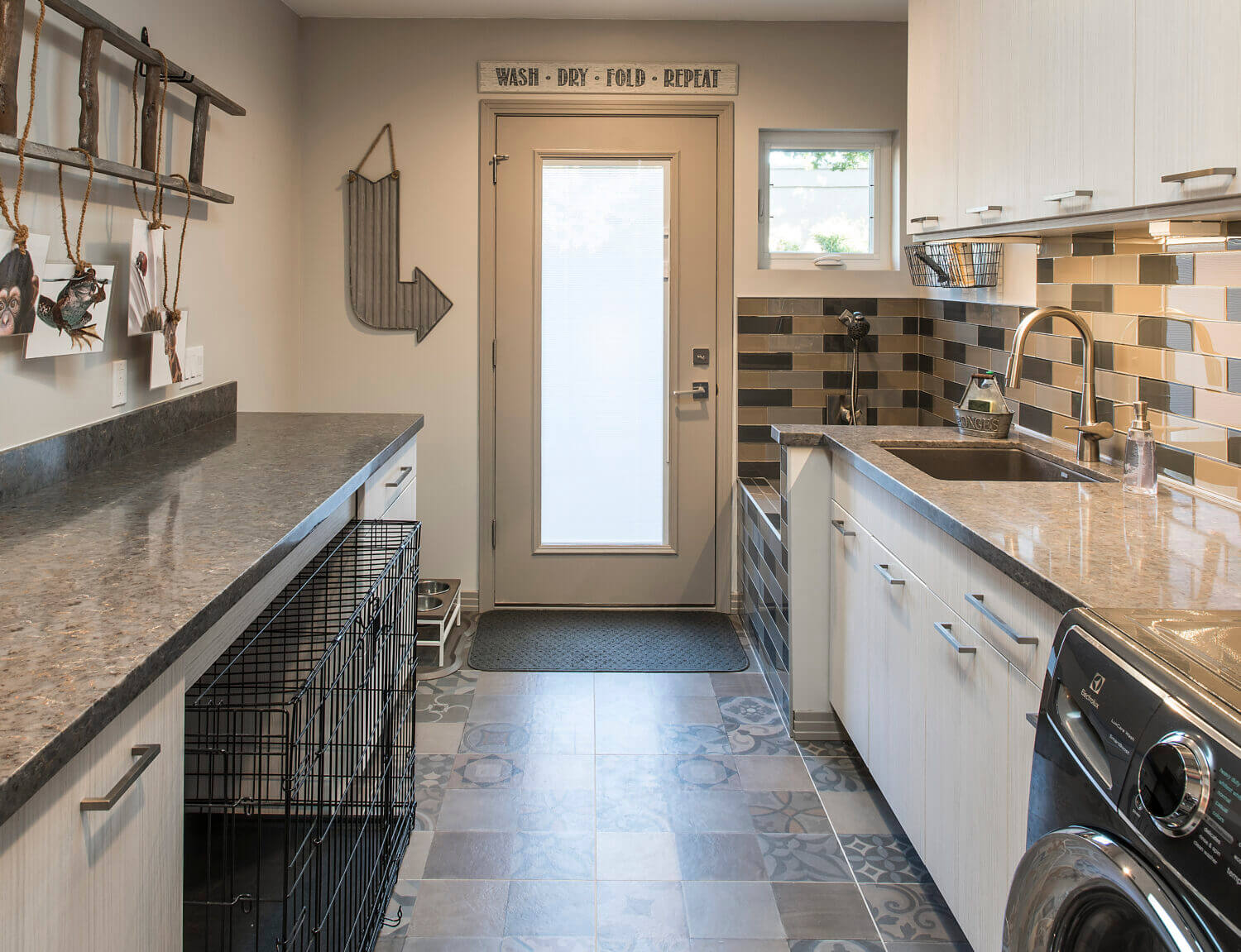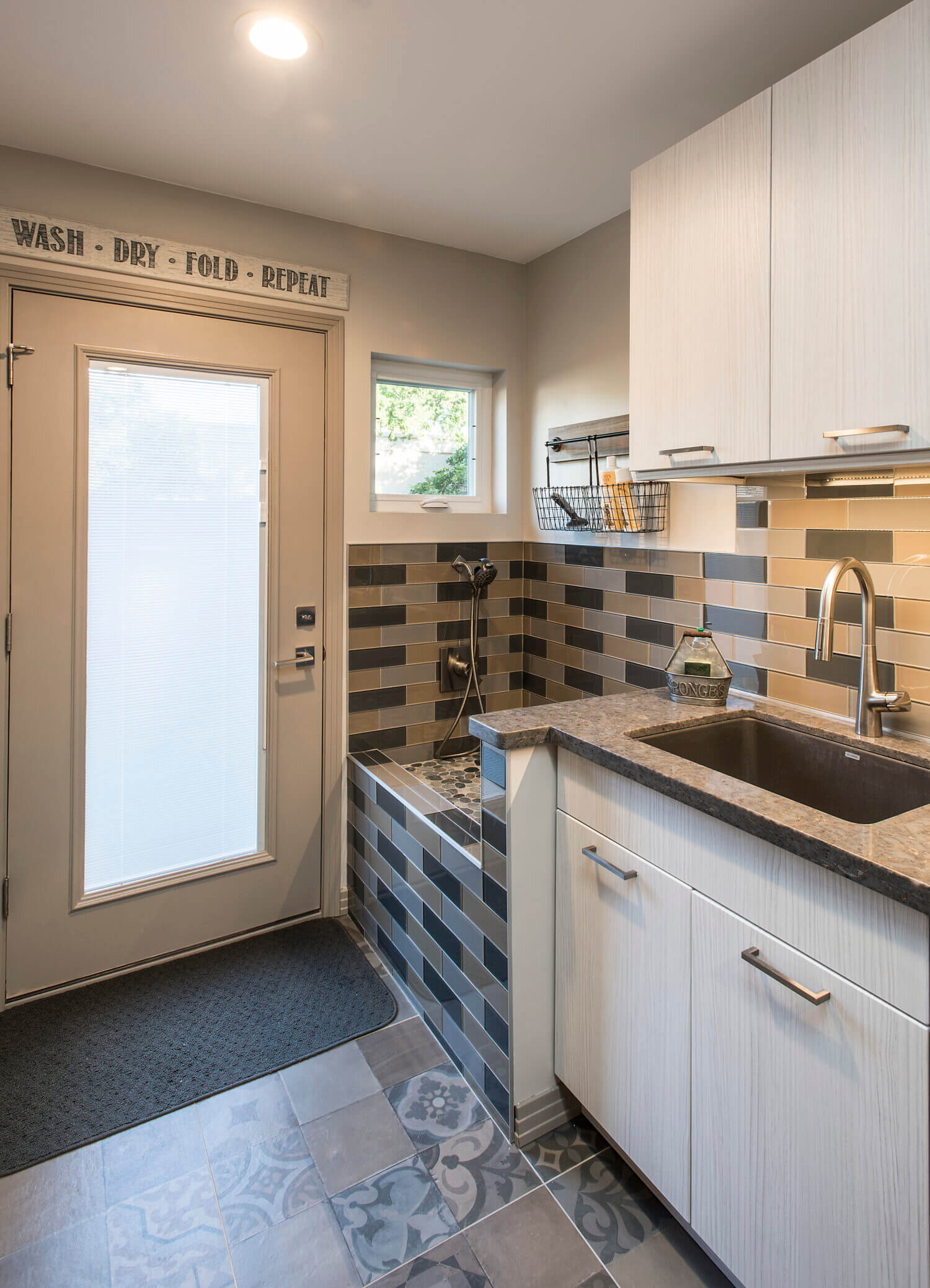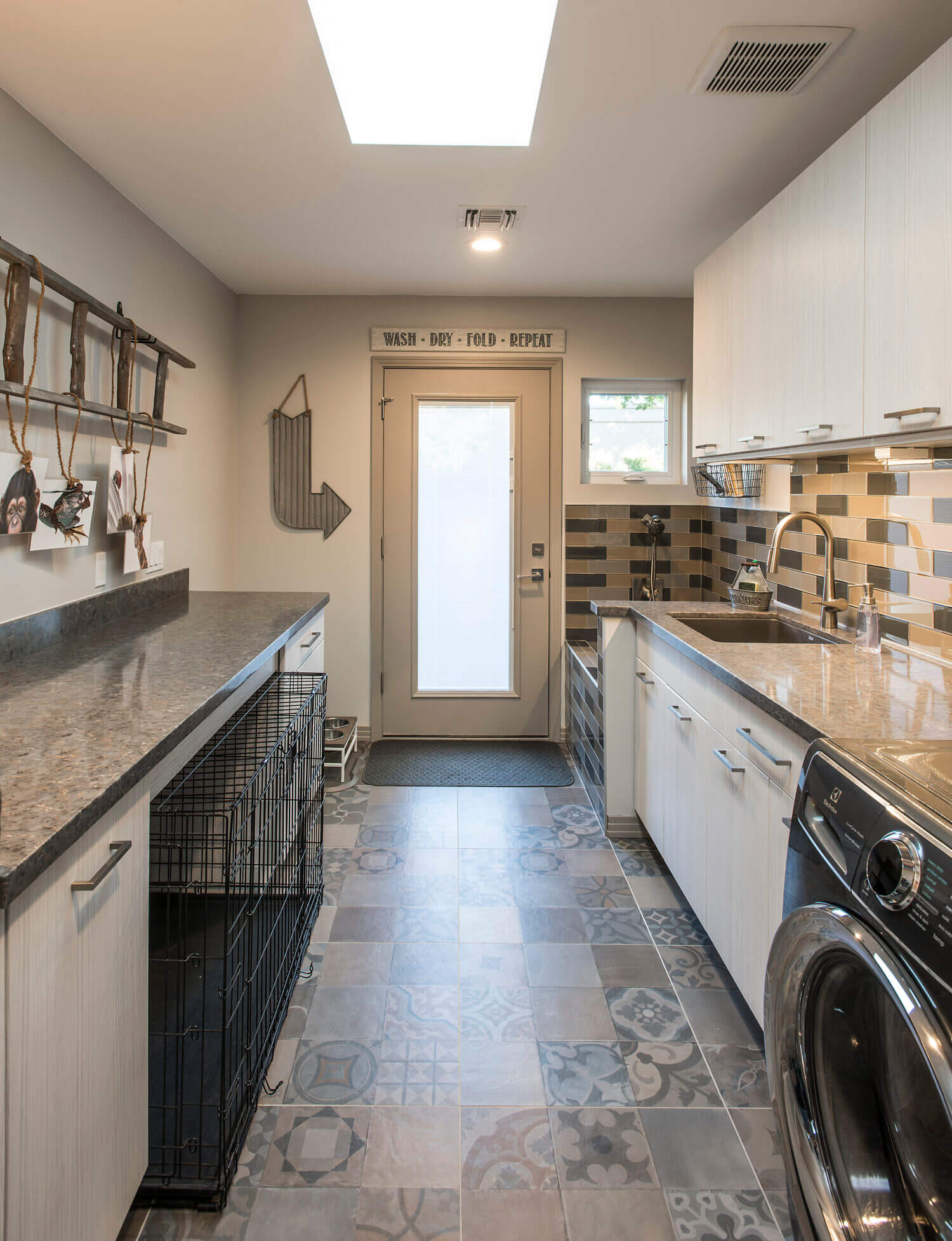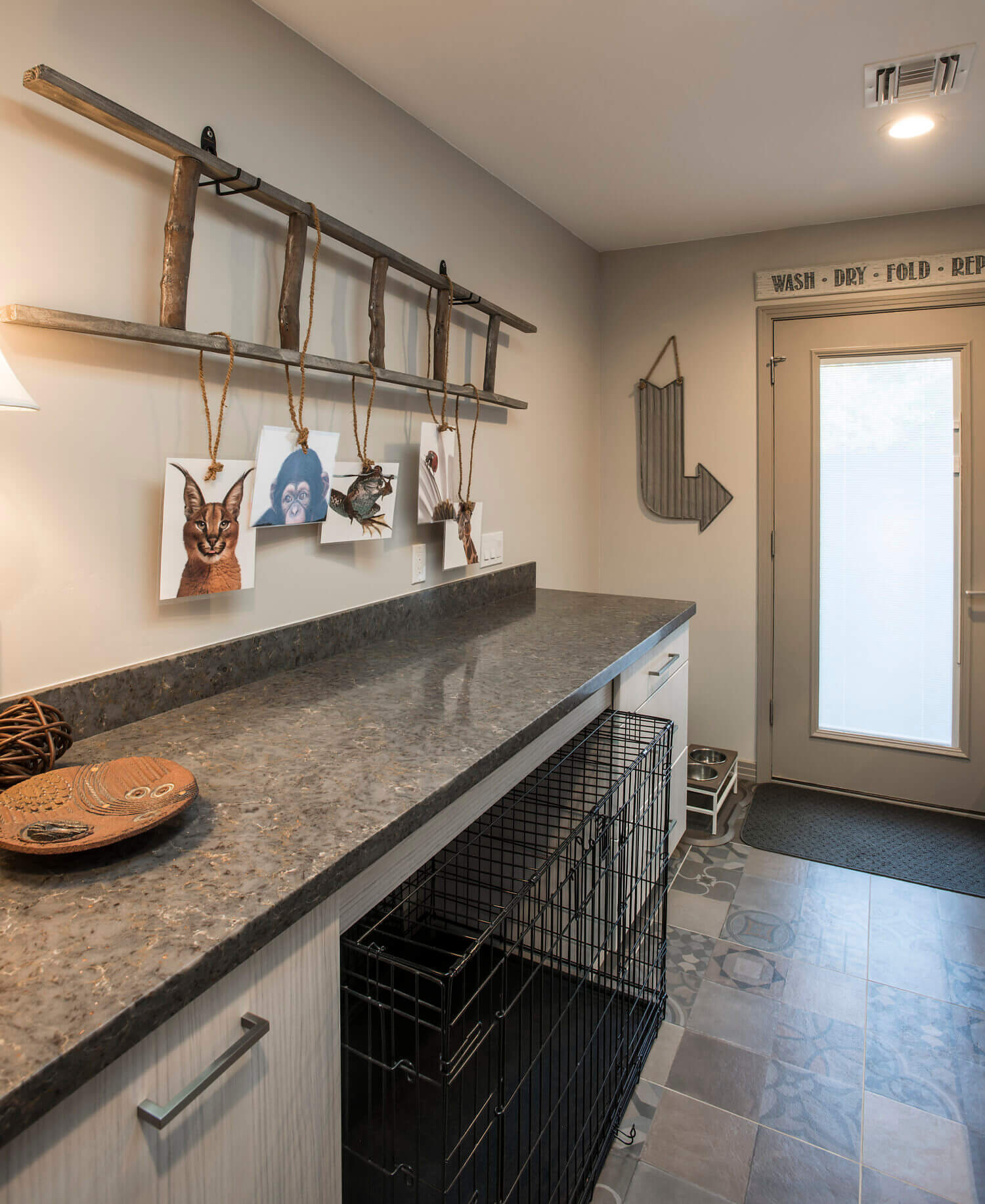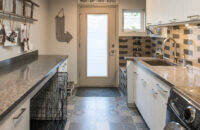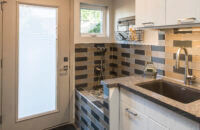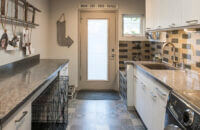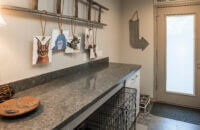 PAW-some Dog-Friendly Laundry Room
Design by McKenzie Architectural Kitchens, Arizona. Photography by Scott Sandler.
This PAW-some modern laundry room was designed with the homeowner's furry friends in mind. This contemporary design includes a pet bathing station, modern full-access cabinets by Dura Supreme, a dedicated under-the-counter storge for a kennel, and lots of counter space. The Dura Supreme Cabinetry is shown in the Tempo-Vertical door style with a vertical grain pattern in the "Aspen" white Textured TFL.