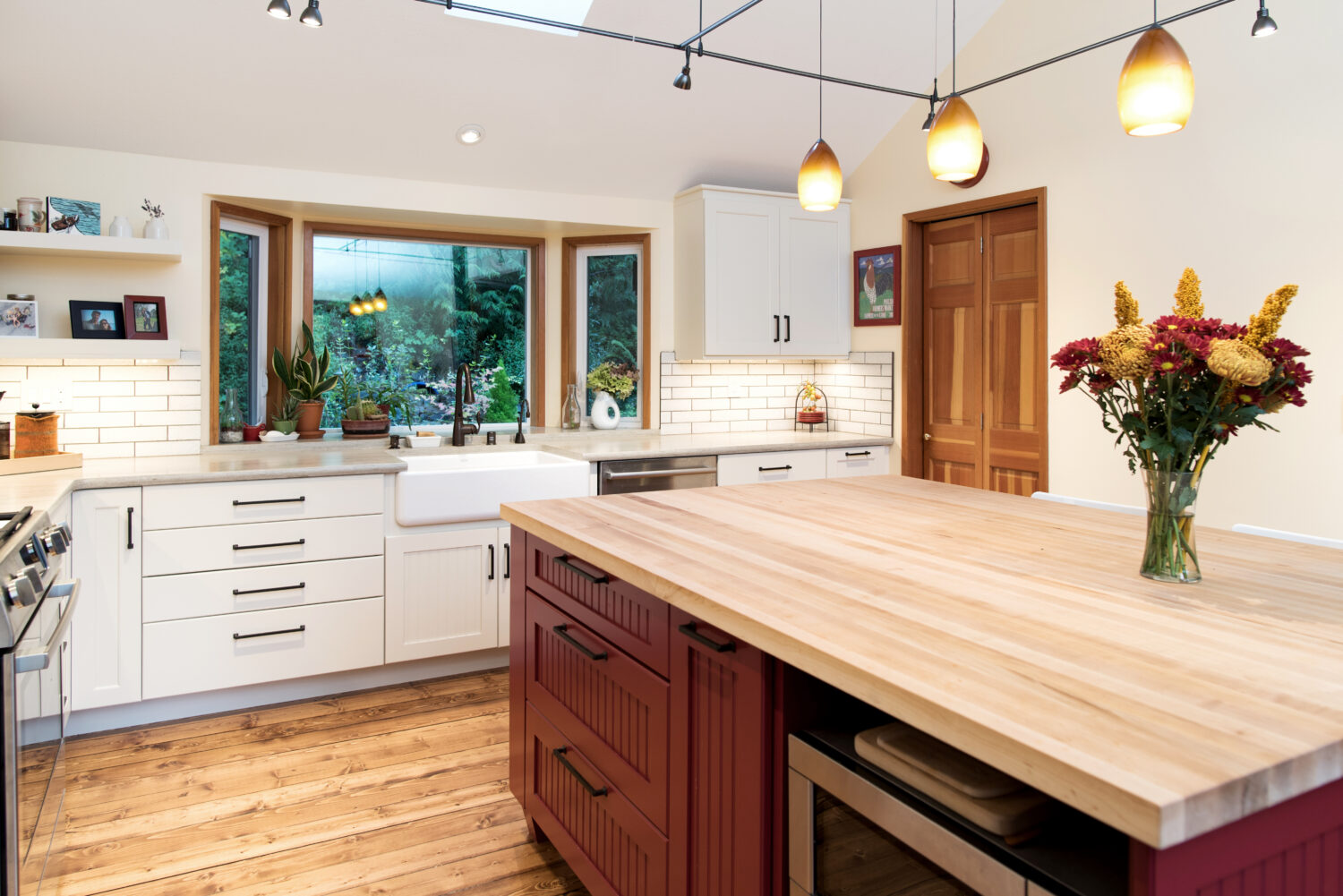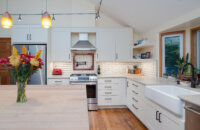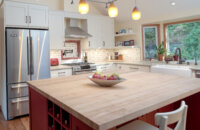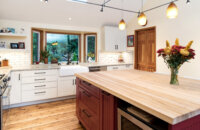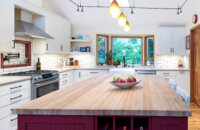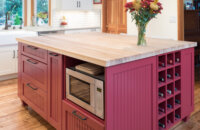 Red & White Farmhouse Kitchen Designed for Canning Homemade Goods
Dura Supreme design by Molly McCabe, AKBD, CLIPP, CGP, CAPS of A Kitchen That Works, LLC, Washington.
This Dura Supreme kitchen remodel was much more than improving the day-to-day life, but also to expand and encourage their household's emphasis on healthy, homemade meals. Perimeter cabinetry is shown in Dura Supreme's Highland door style with Classic White paint finish. Island cabinetry is shown in Craftsman Beaded door style with a red Personal Paint Match finish in "Salute" #SW 7582 by Sherwin-Williams.