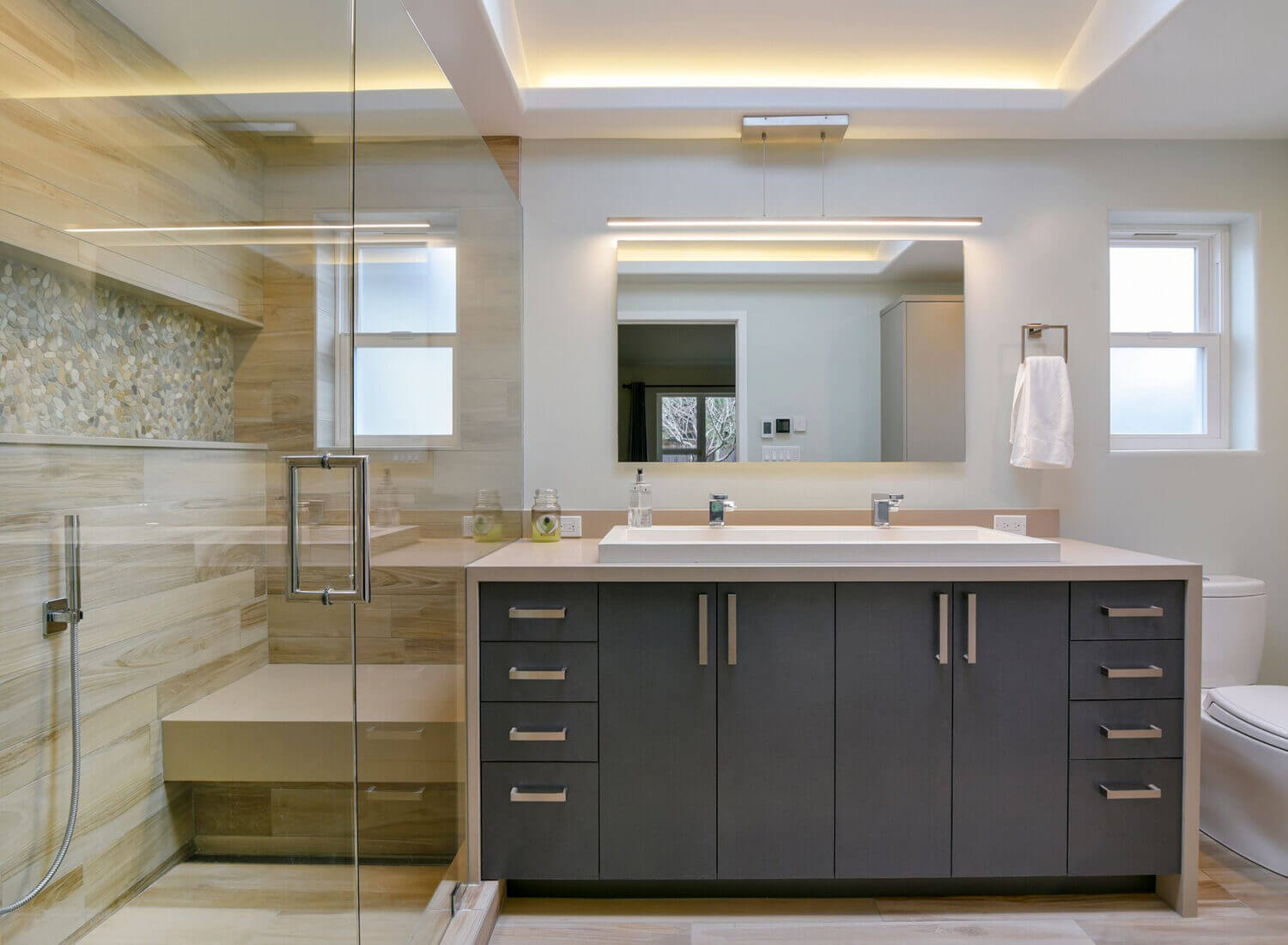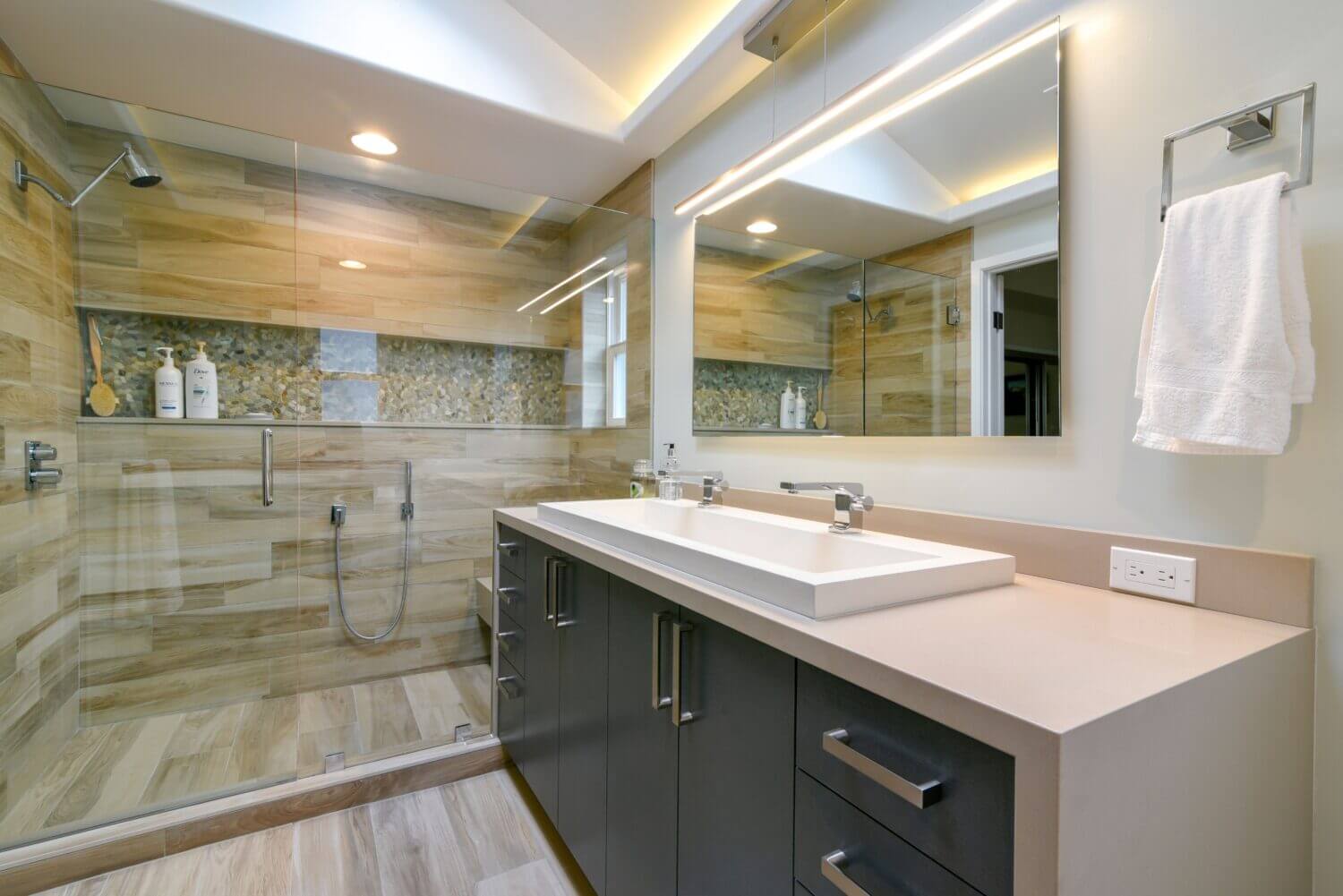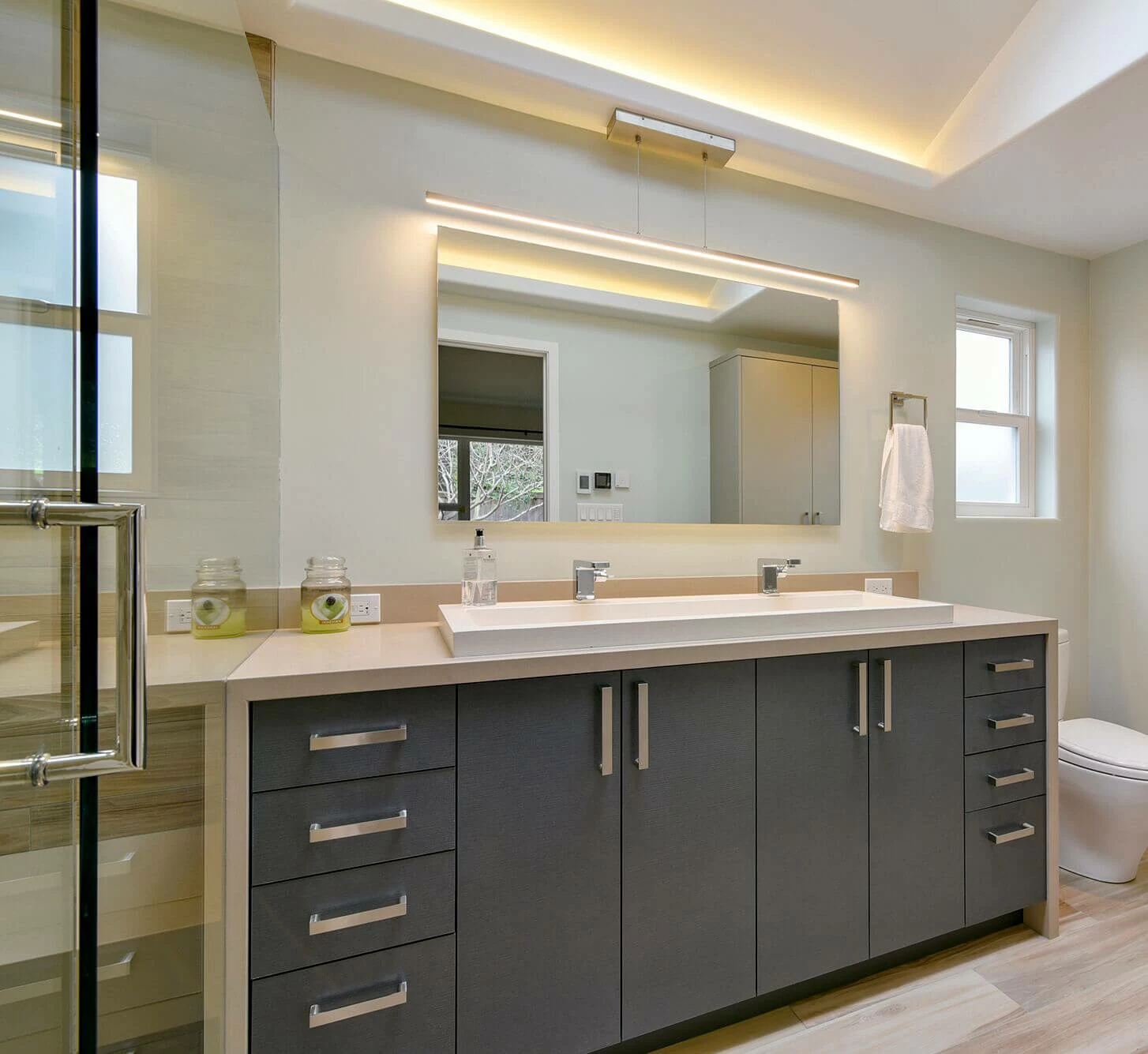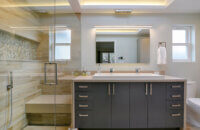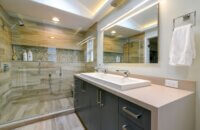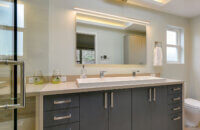 Sleek and Sculptural Bathroom with Gray Vanity
Design by Linda Williams of Hahka Kitchens and Hahka Builders, Inc., California. Construction & contracting by Randy Hahka. Photography by Bradley Otto Posley.
The Dura Supreme cabinetry in this modern master bathroom is shown in the Moda-Vertical cabinet door style in the "Smoke" gray stain on the Maple wood veneer.