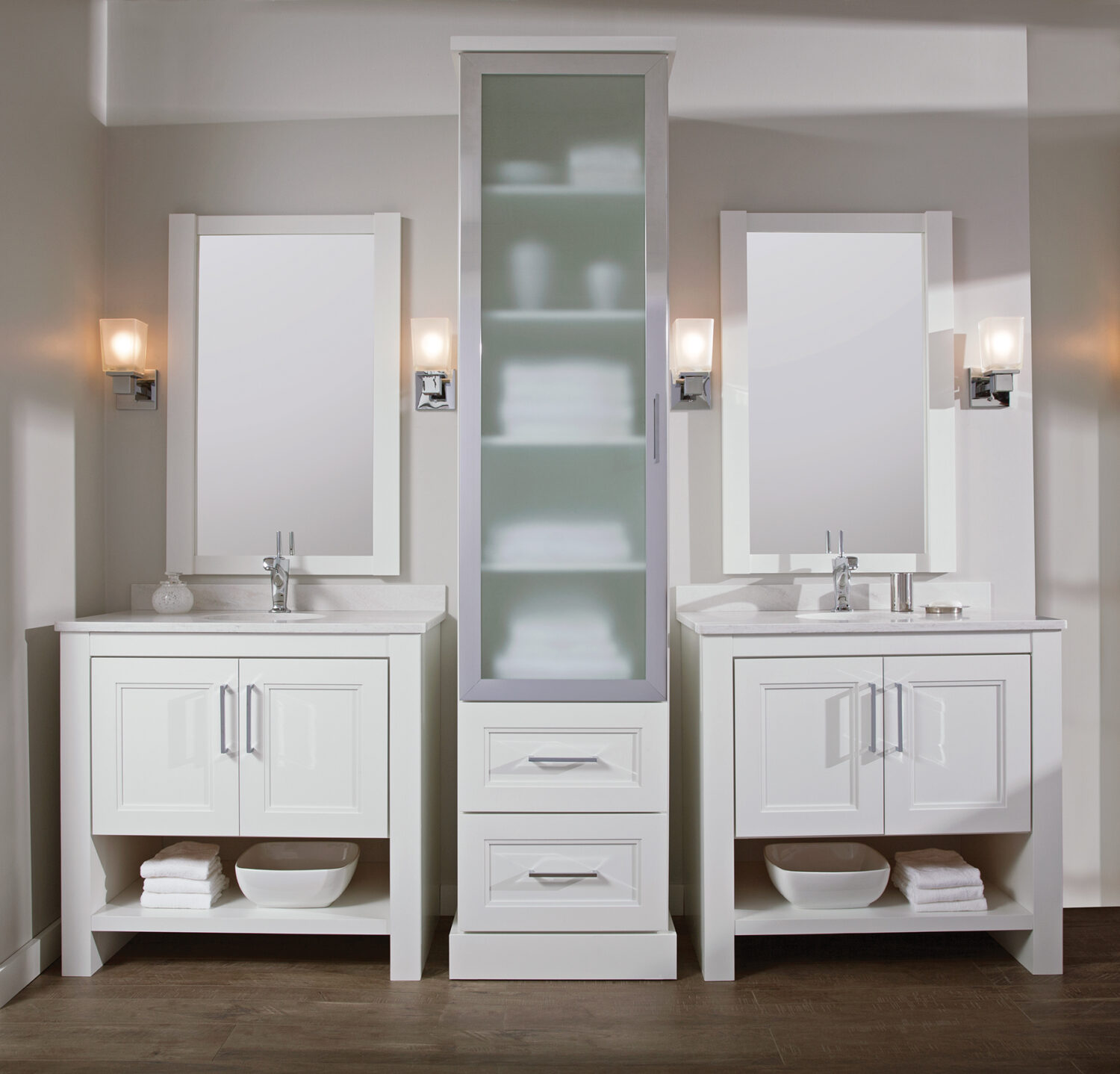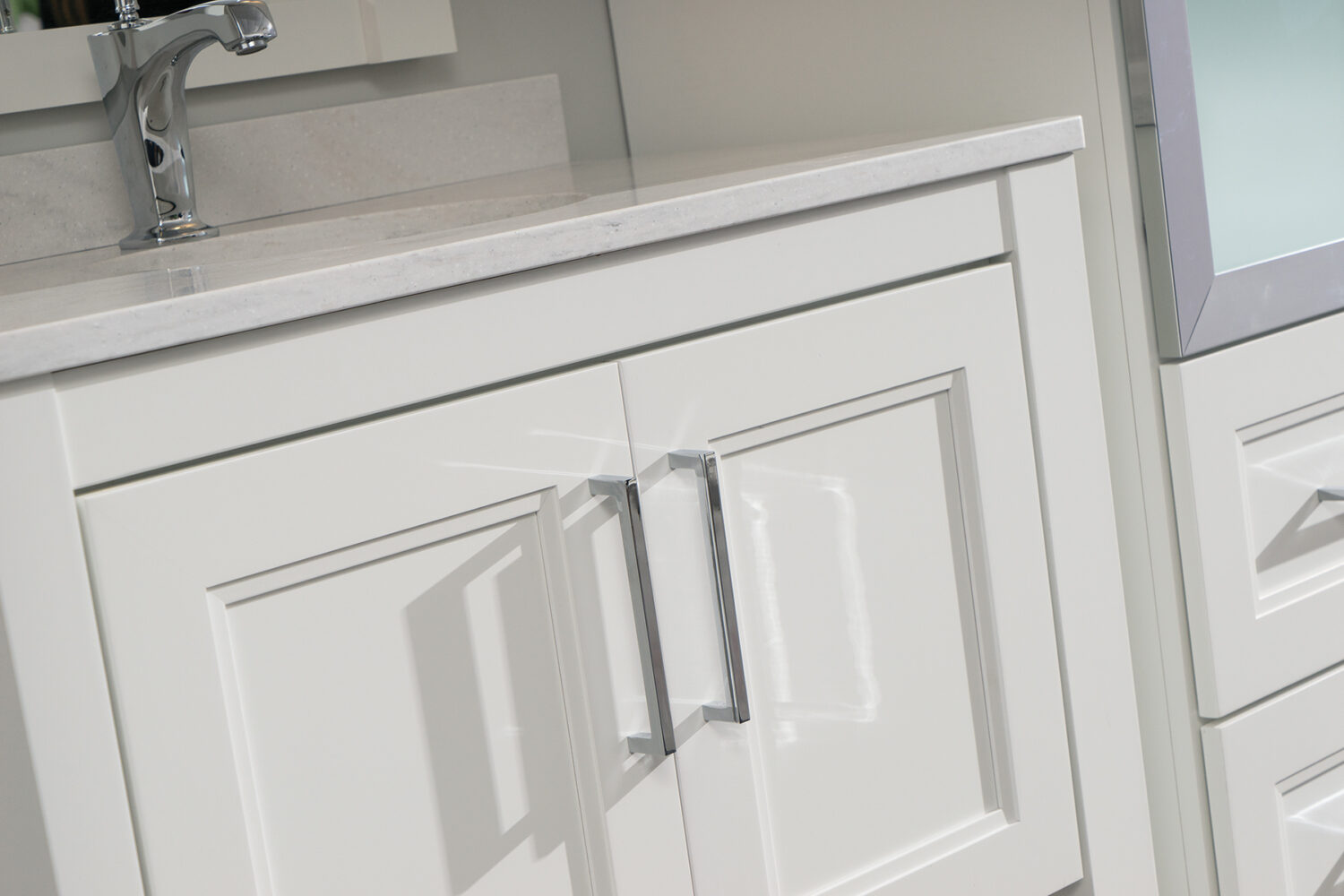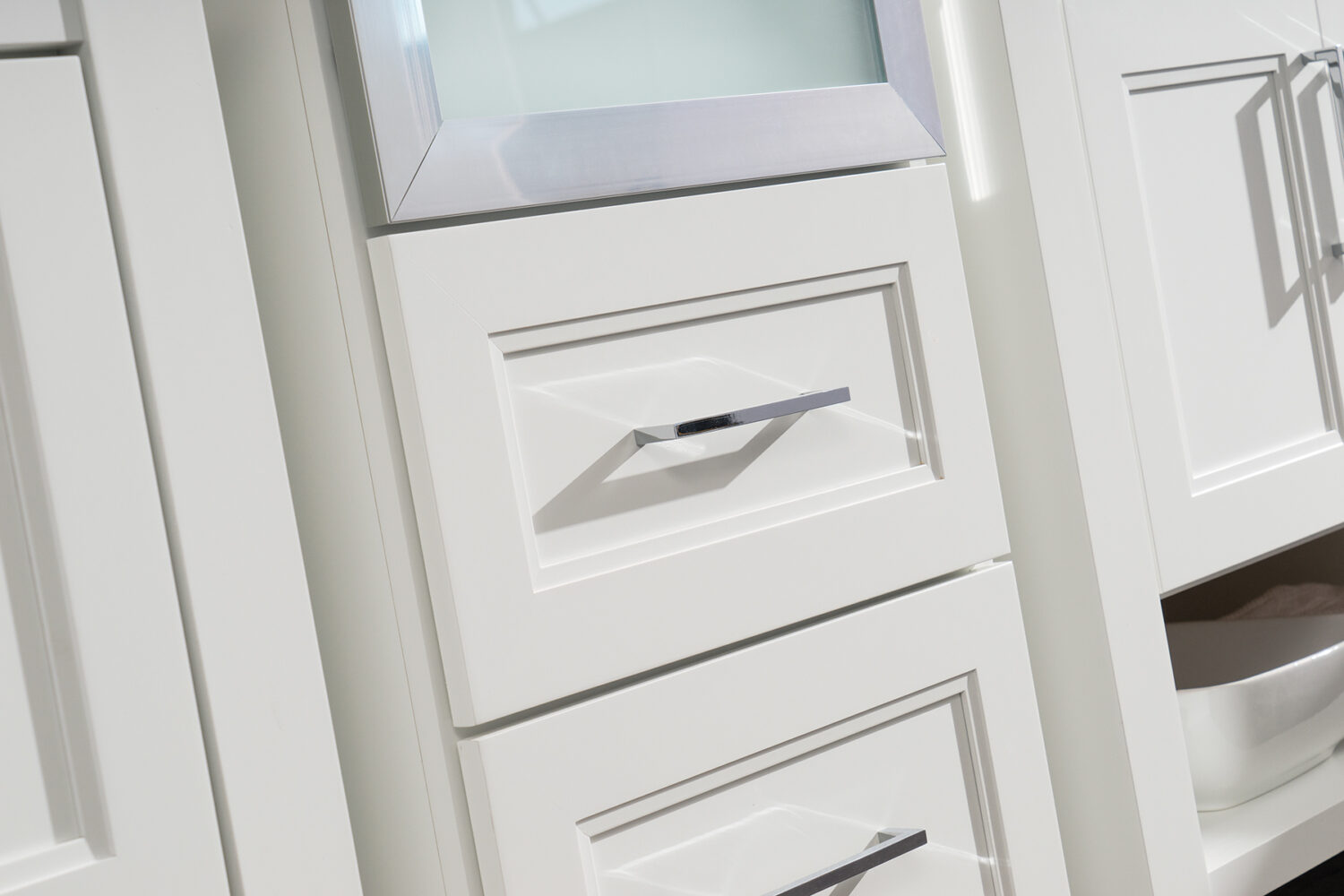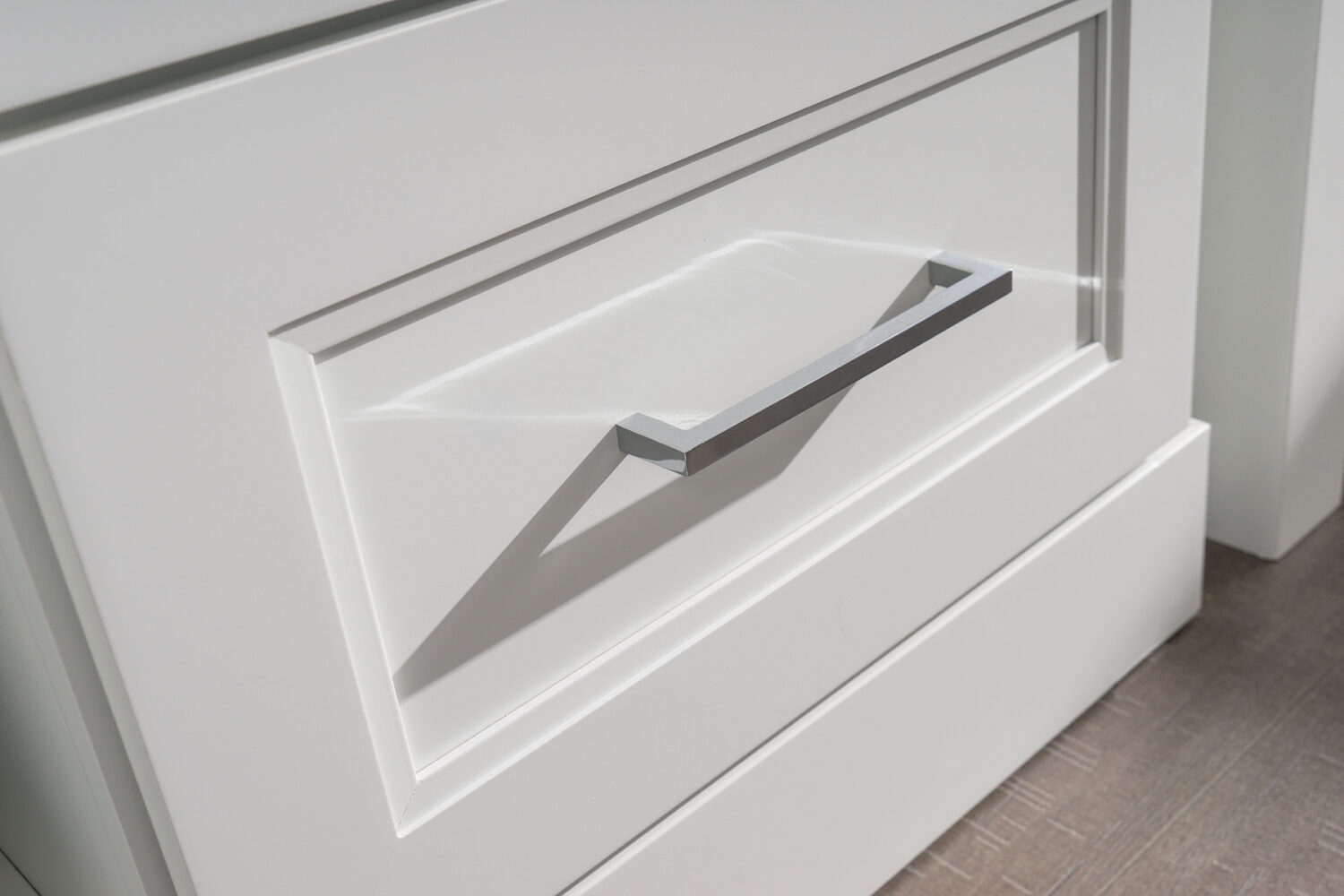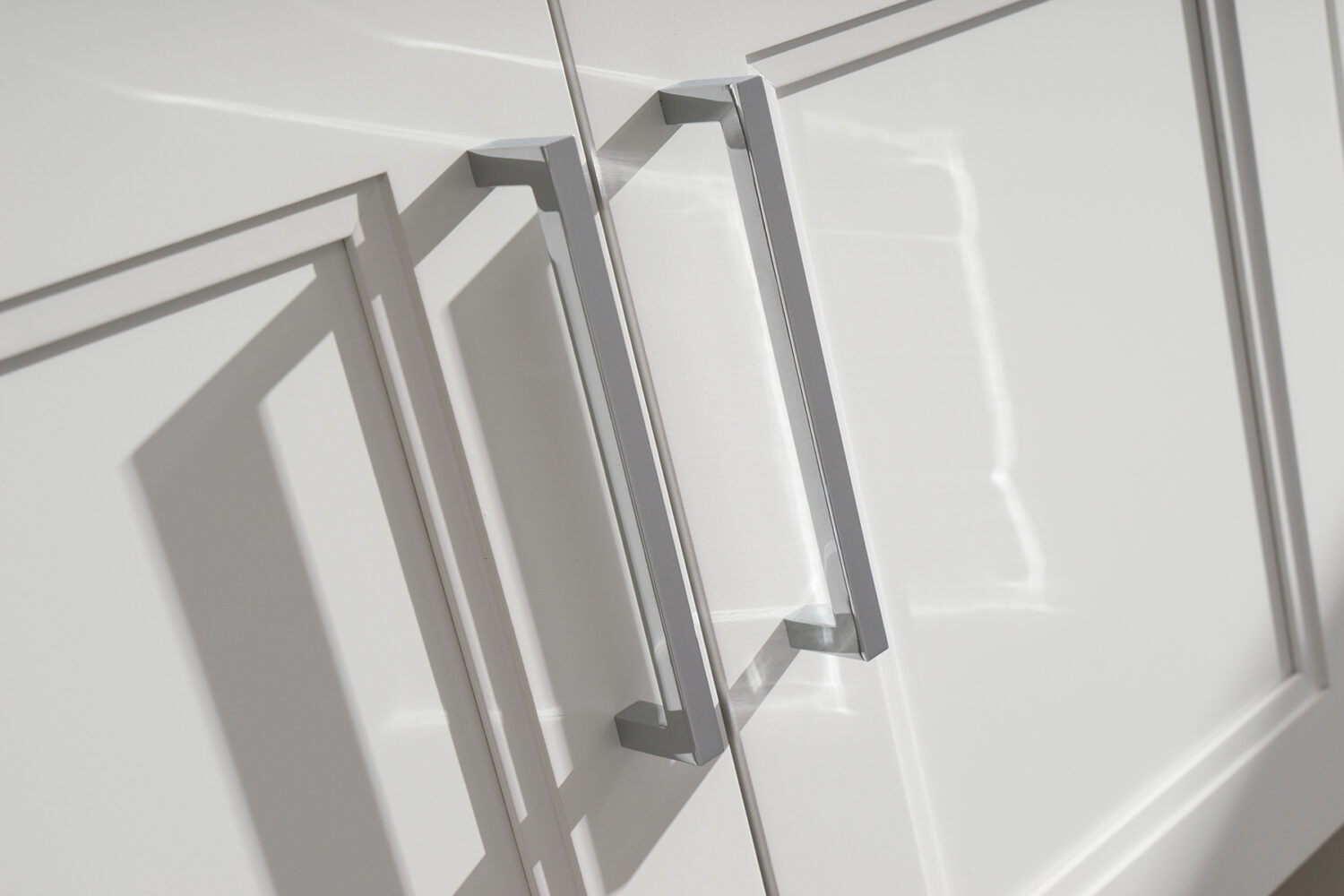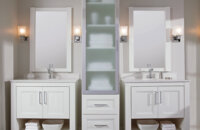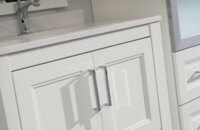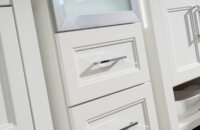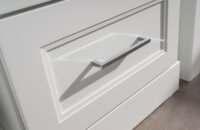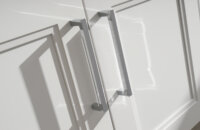 White and Polished Chrome Washroom
White cabinetry used in the bathroom is a classic look that never gets old.  No matter what the design style, a white on white color palette in the bathroom makes an elegant statement.  It is clean, polished, and pristine. 
The bath cabinetry pictured in this remodel features very modern design elements; the sink area appears to float between two end panels. The additional horizontal piece above the doors set back slightly from the end panels adds another layer of interest.  The horizontal detail appears again in the shelf below, all simple design features that capture the eye.
Pops of chrome in the lighting, hardware, and faucet, complement the white cabinetry. Using white accessories keeps the overall look coordinated. The use of soft gray on the walls and the Rain Cloud Corian countertop provide just enough color, pulling the whole look together beautifully.
This white and polished chrome Dura Supreme Bathroom showcases the Dempsey door style in "White" paint as well as a beautiful Chrome framed cabinet accent door. The 2 vanity mirrors match seamlessly with the vanities and cabinets.