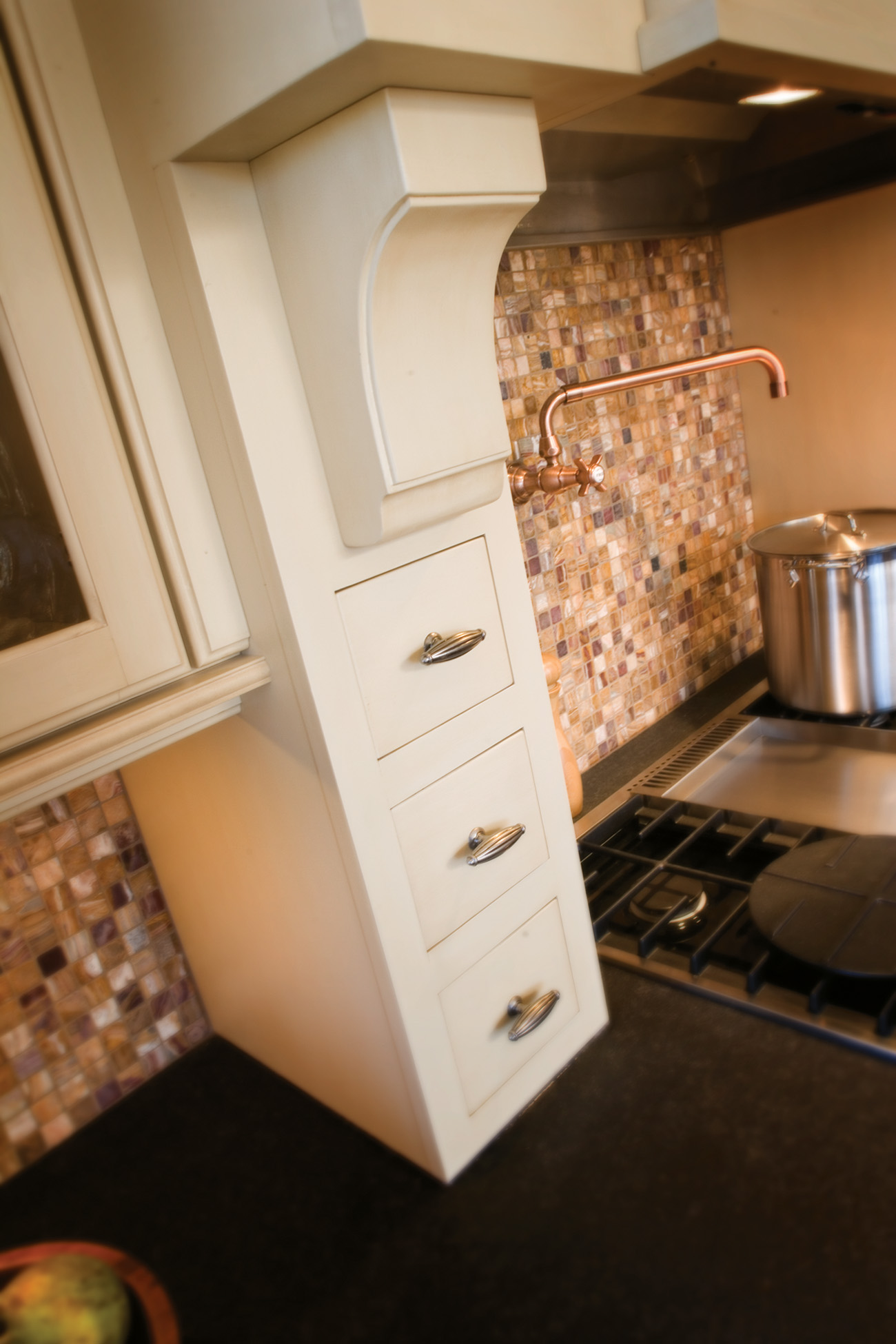 Apothecary Drawers in Wood Hood with Tower or Pillar
Type:
Drawer and Hood Storage
Purpose:
Other/ Misc. and Silverware & Utensils and Spice Racks
Nom:
TOWR-G or PIL-K with Dura Supreme wood hood.
Apothecary drawers are a charming, decorative option for hoods and offer convenient storage for spices and recipe cards within easy reach of the chef.