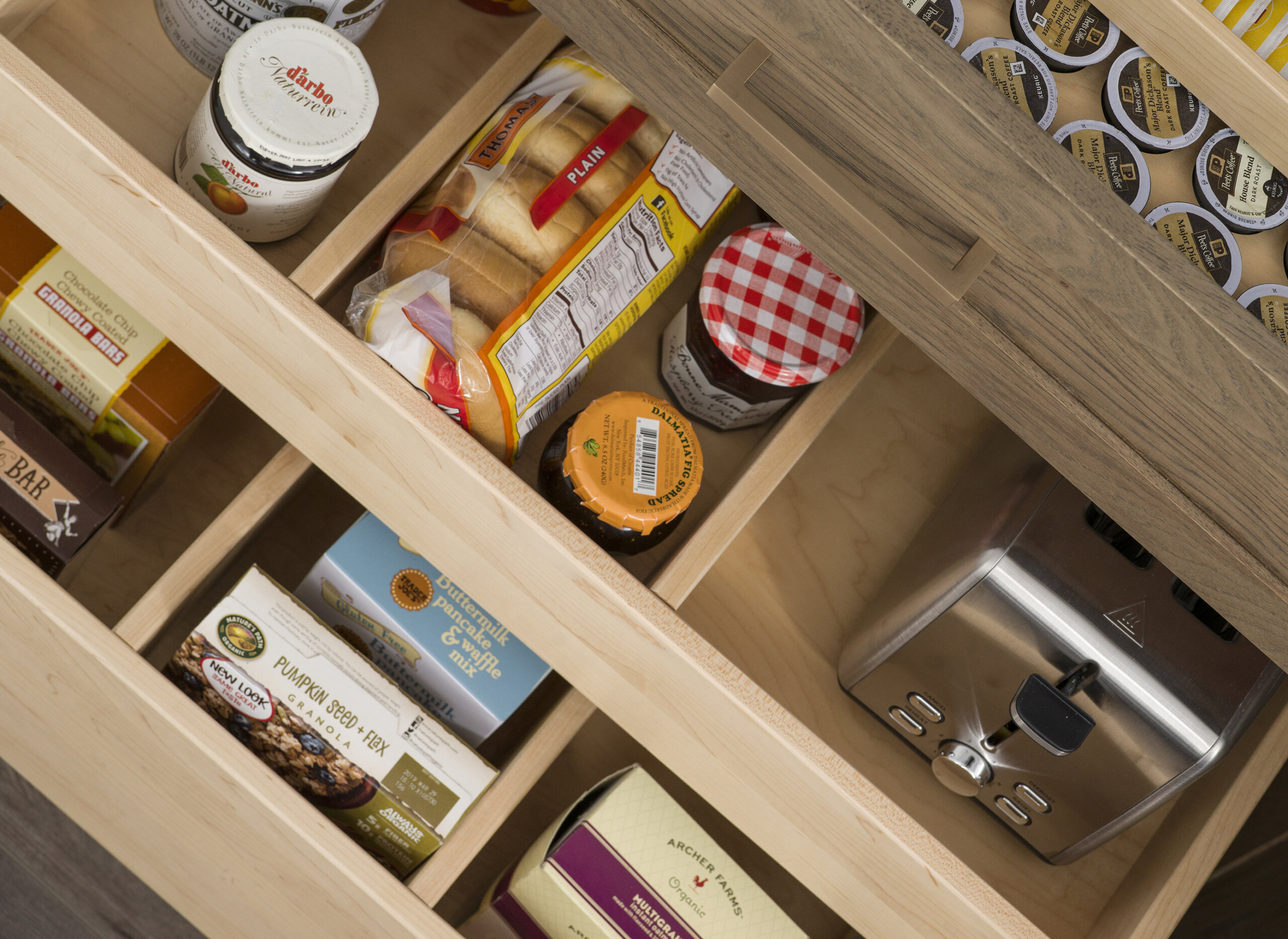 Drawer Partitions in Roll-Out Shelf
Purpose:
Bakeware and Cookware and Cutlery and Other/ Misc. and Pantry Solutions
Nom:
DWRP Shown in ROS and ROSD
Specify fixed Drawer Partitions within roll-outs of multiple sizes to truly custom create your own easy-to-access personalized storage in a base or tall cabinet. Shown here in 4″ deep and 8″ deep roll-out shelves.