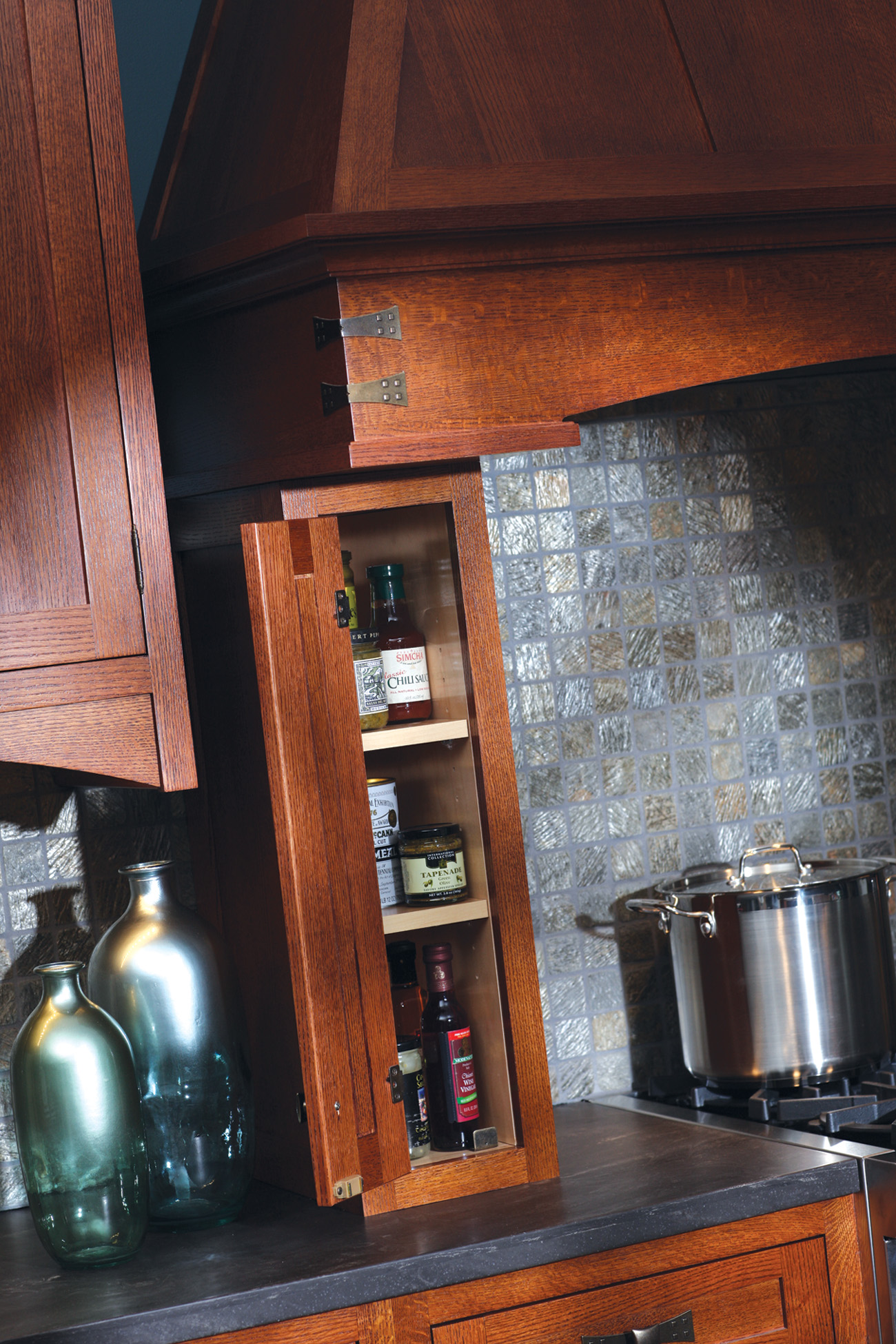 Hinged Door in Wood Hood with Tower or Pillar
Purpose:
Other/ Misc. and Pantry Solutions and Spice Racks
Nom:
TOWR-C, PIL-E, or PIL-F with Dura Supreme wood hood.
A small storage area next to a wood hood can be turned into practical storage for cooking oils and spices with the Hinged Door option.