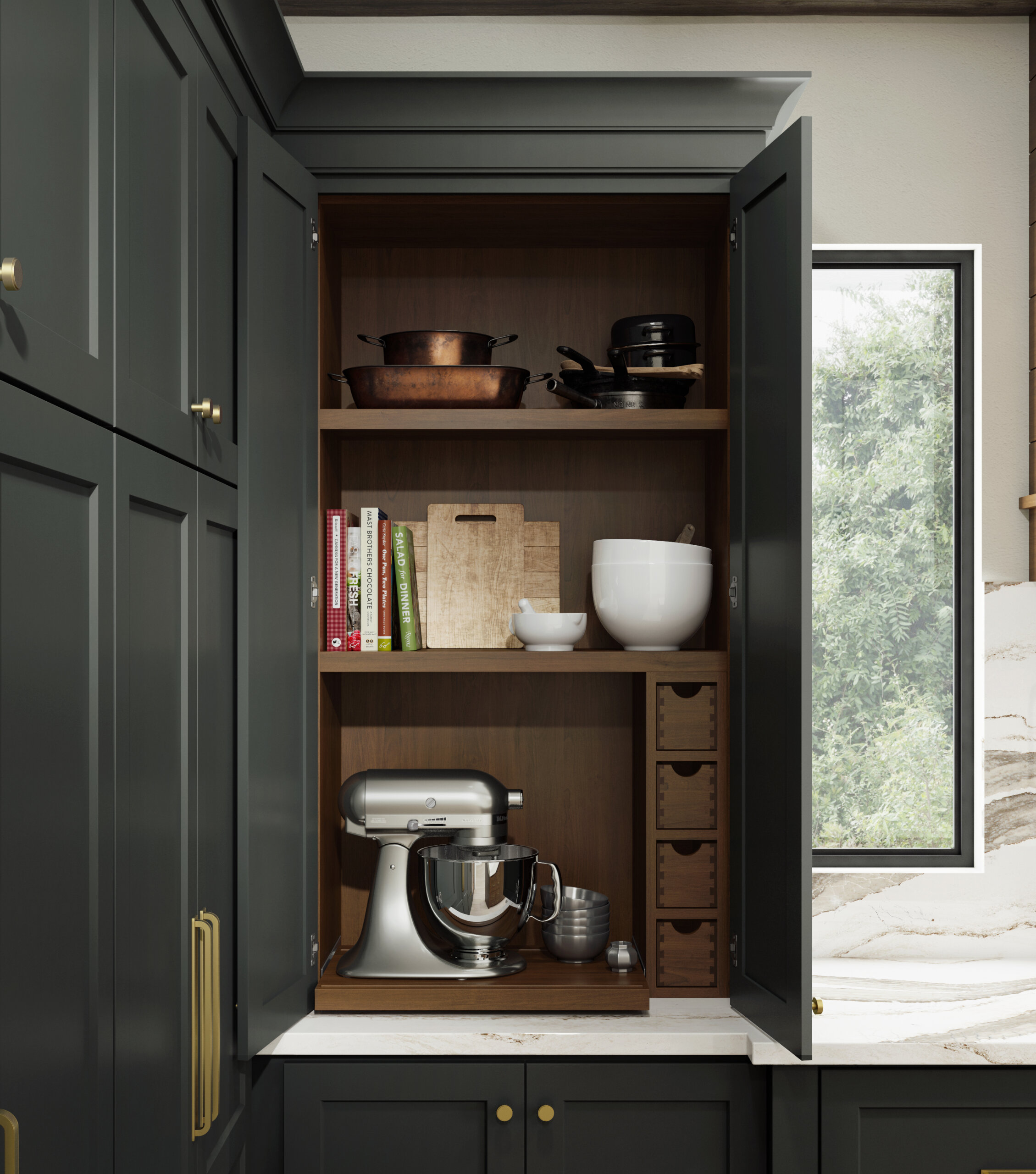 Larder Cabinet C – Baking Center
Purpose:
Appliance & Equipment Housing and Bakeware and Dishware and Other/ Misc. and Pantry Solutions
Do you love to bake but find you spend more time hunting for missing tools or ingredients? Do your kitchen counters become a cluttered mess with your small appliances and baking tools? A countertop standing larder cabinet provides an orderly place to house appliances, like a large mixer. Thoughtfully planned shelves and cubbies provide dedicated space for an assortment of baking gadgets, pantry goods, and measuring cups, keeping them easy to find and at your fingertips. When you're done, simply wash up and close the cabinet and your kitchen is clean and clutter-free! Specialized internal features include an optional Flat Roll-Out Shelf and Pocket Doors.