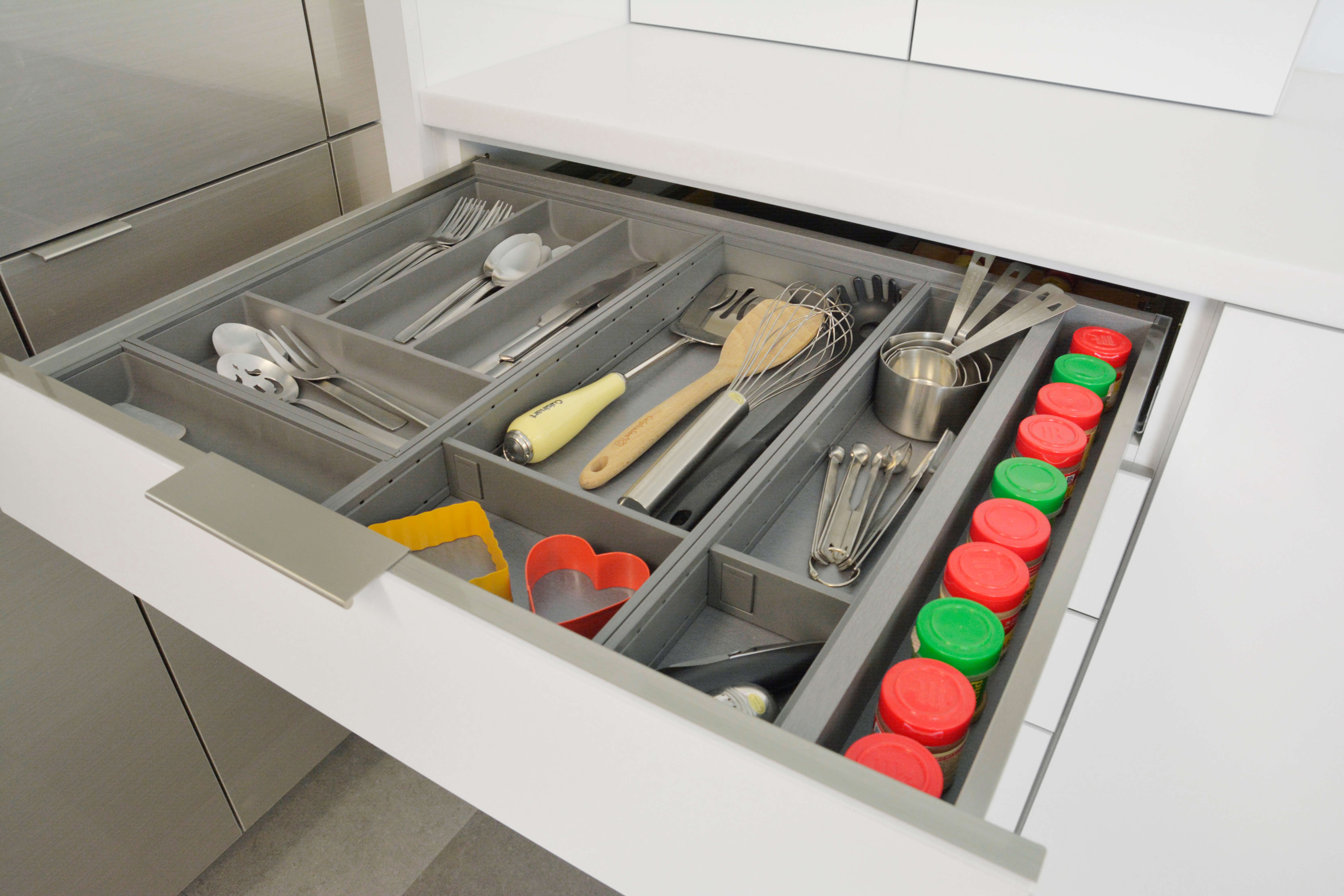 Stainless Steel Cutlery Divider Tray + Utensil Organizers
Type:
Drawer and Stainless Steel
Purpose:
Bakeware and Other/ Misc. and Silverware & Utensils and Spice Racks
Nom:
CDSS, UOSS, and DWRPSS
Use coordinating gray metal accessories and dividers with our stainless steel drawers to customize a sleek and sophisticated drawer to meet your exact needs. The Stainless Steel Cutlery Divider Tray (shown on the left) keeps silverware and utensils separated and neatly organized. Utensil Organizers (2 examples shown in the middle) are available in the 2 widths shown (7-7/8″ and 4″) to maximize functionality. The internal dividers are easy to reposition and lock in place to secure the contents of the drawer. The single Partition (shown on the far left) can be fixed to meet your exact storage needs.