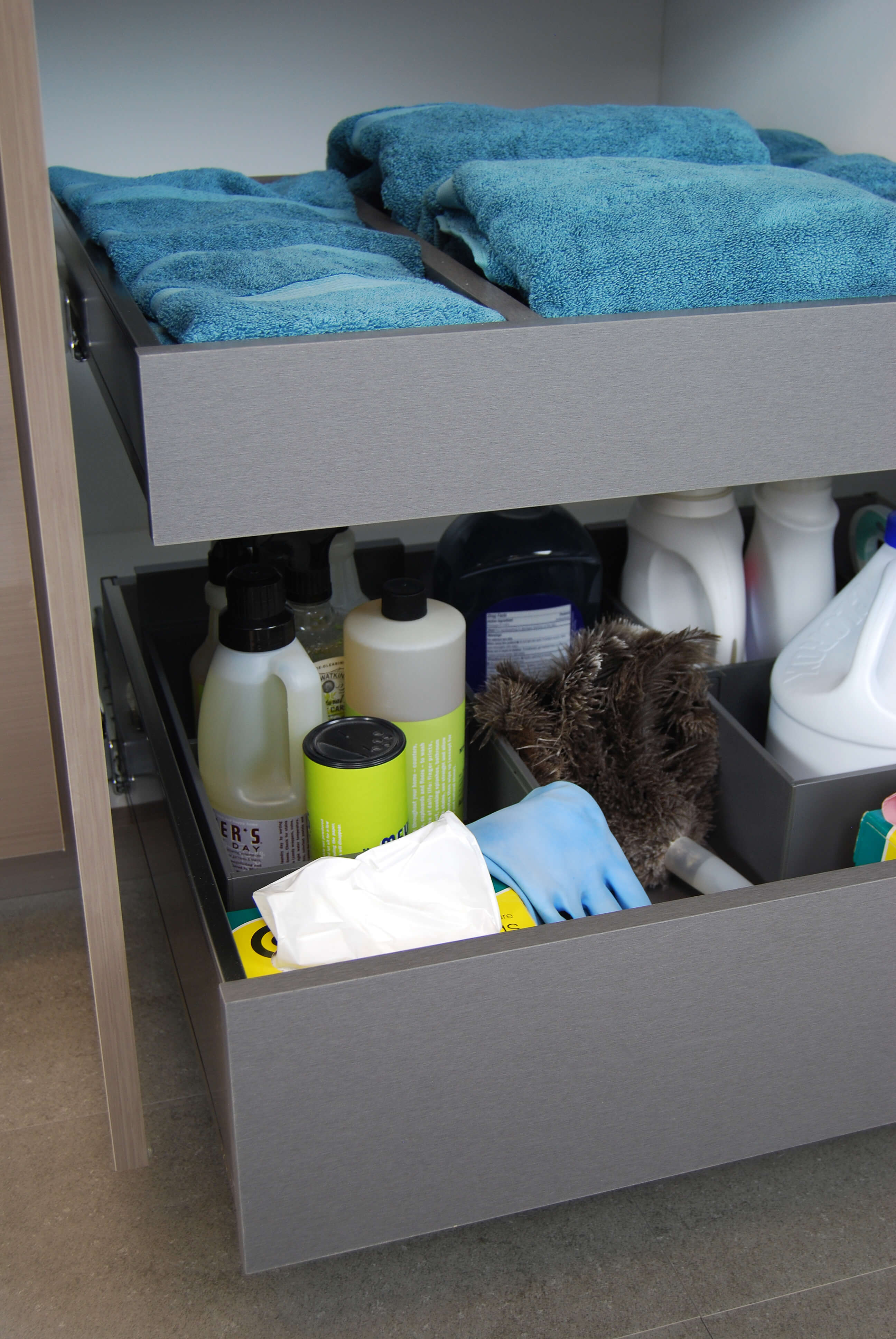 Stainless Steel Roll-Out Shelves – Cleaning Supplies
Purpose:
Other/ Misc. and Sink Solutions
A Stainless Steel Roll-Out Shelf is a fantastic solution for storing your cleaning supplies. Select one for easy, accessible storage under a sink, or select multiple roll-out shelves if you have a full cabinet dedicated to your cleaning supplies. Coordinating gray metal accessories can be used to help you customize and organize the storage on each shelf.