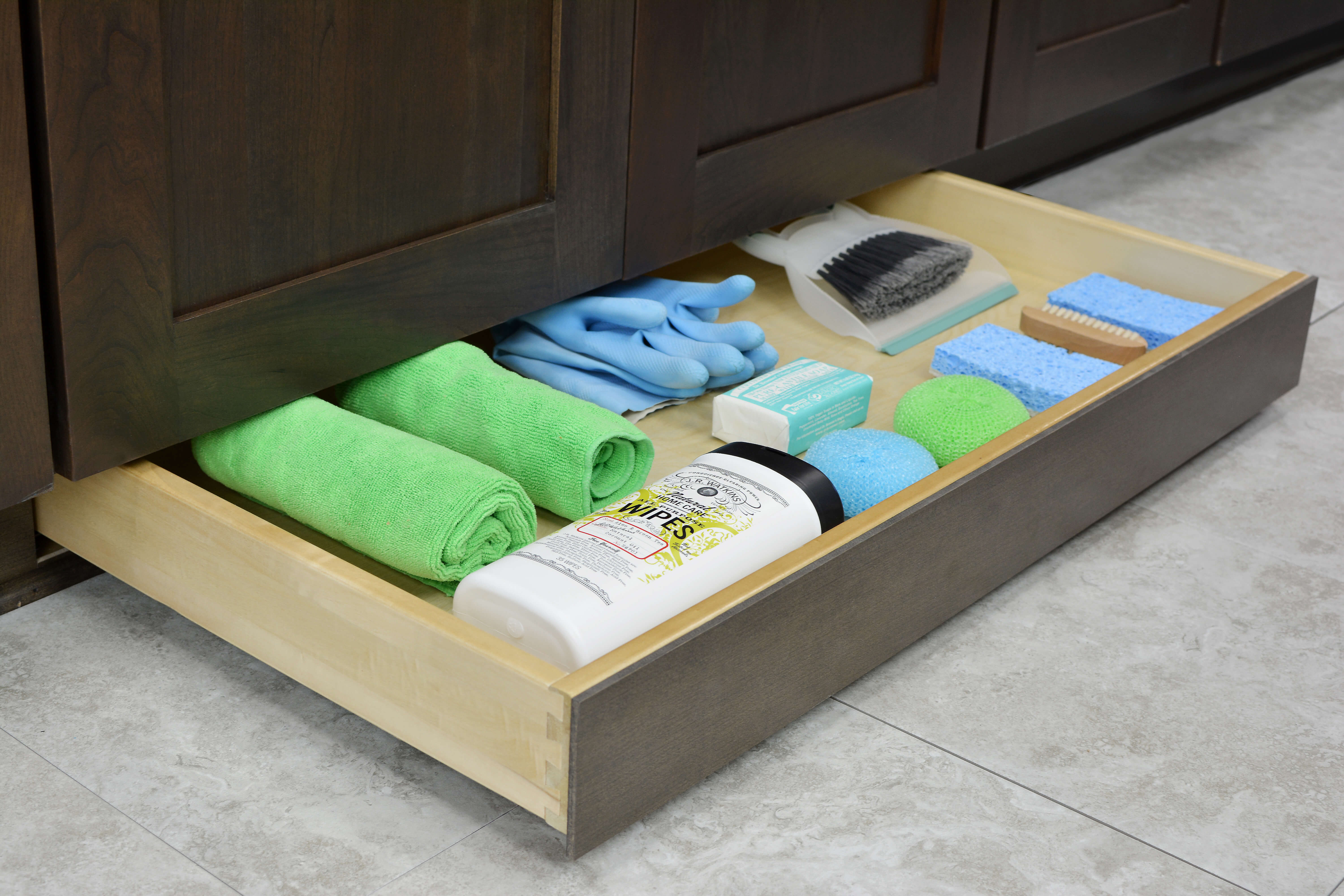 Toe Space Drawer – Misc. Cleaning Supply Storage
Purpose:
Bathroom and Other/ Misc. and Sink Solutions
Miscellaneous items can find a home in a Dura Supreme Toe Space Drawer hidden at the foot of your cabinets. It is the perfect place for stashing cleaning supplies so they're out of the way, yet close at hand.