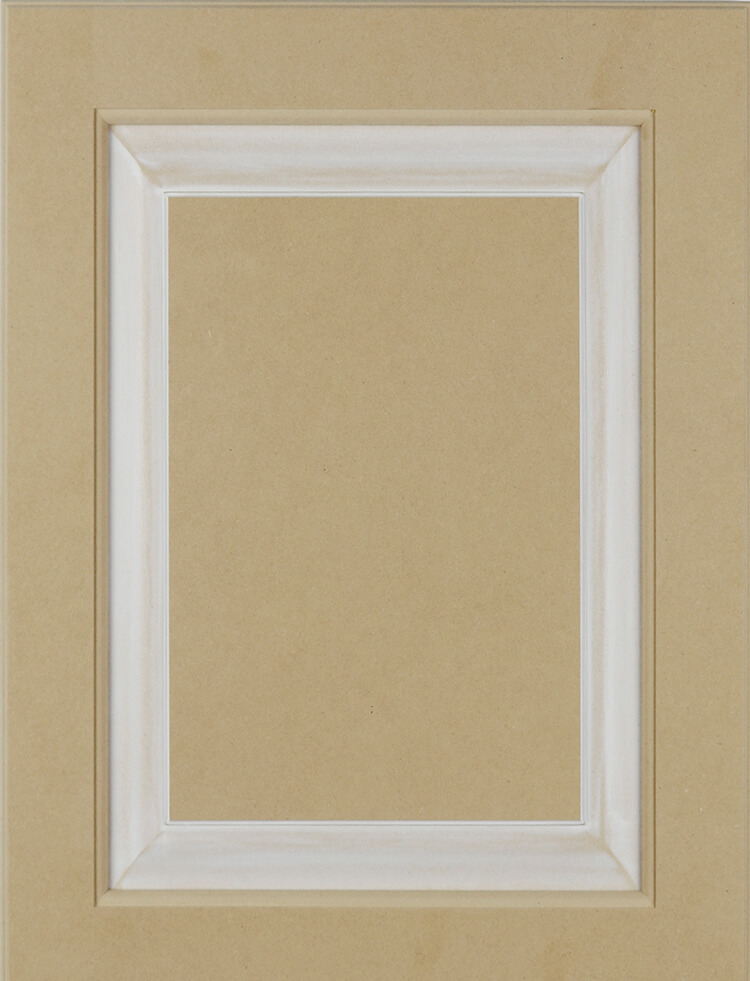 Paintable
At Dura Supreme, we go to extra lengths to ensure our painted cabinetry is luxuriously smooth, durable, and beautiful for years to come. As technology advances, engineered wood materials have advanced with even more benefits for painted finishes.
Our Paintable cabinetry is crafted with cutting-edge Premium-Grade HDF (High-Density Fiberboard). Premium-Grade HDF is a high-quality, engineered wood product, specifically designed for painted finishes with ultra-smooth, ultra-dense material that machines with crisp, precise detail and is ultra-stable, with minimal expansion and contraction. It is an ideal material to craft high-quality, smooth, and durable cabinetry doors.
CLICK HERE to view our Paintable Wood Species Informational Flyer.