If ringing in the new year inspires you to want to ring in some updates to your home, you are not alone. Studies generally show a predictable uptick in renovations and home interiors purchases in the first quarter. All of us have undoubtedly spent more time in our homes this past year than in any previous year. With that comes a deeper understanding of how we live, and what refuels us in these crazy times. All things design are driven by form and function.  I've gathered the trends I see beginning to take hold as they pertain to these 2 areas, and will share them over two blogs. Here I will share the 2nd of two blogs, this one being the 2021 trends as they pertain to form, namely finishes, door styles, and textures.  
Calming, Nature-Inspired Palettes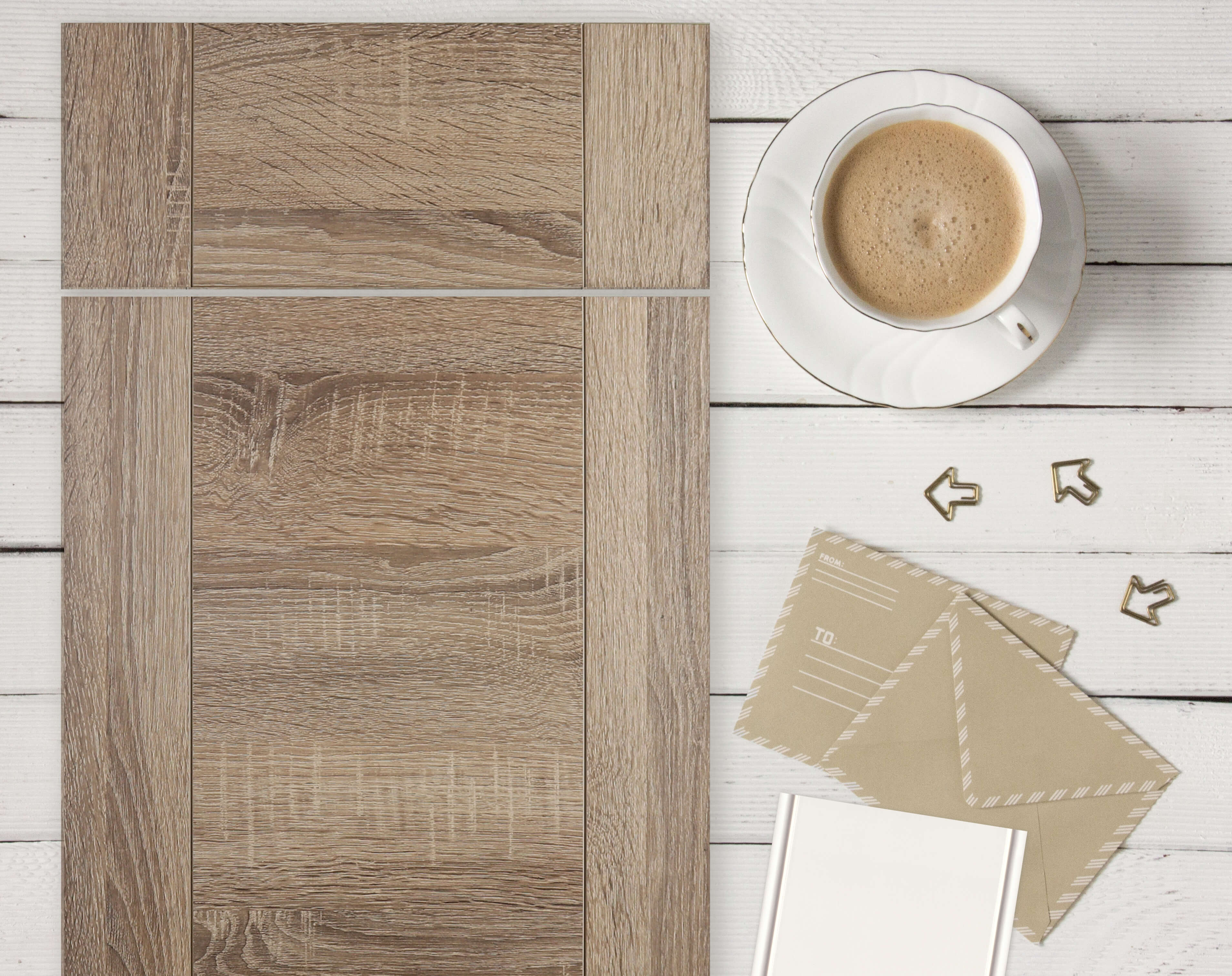 White painted cabinetry will forever be a time-honored classic, but we will be seeing the bright, stark whites give way to softer whites, and be paired with less cold grays and more wood tones.
We are seeing wood stains showing more true browns, devoid of any red or golden undertones.
Homeowners are also wanting more character-rich wood and live edges, which provide stunning focal points with their one-of-a-kind nods to nature.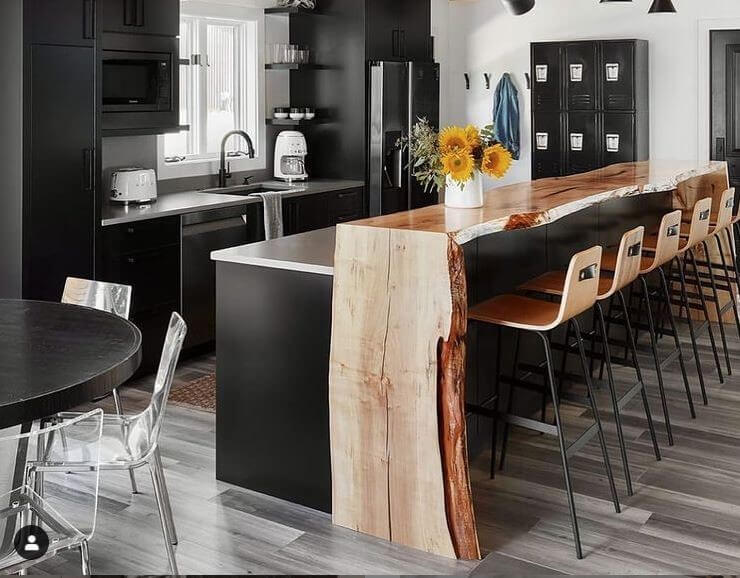 Below is a beautiful master bathroom suite incorporating much of what I've already mentioned- the warmer whites, the character-rich woods, and true brown tones.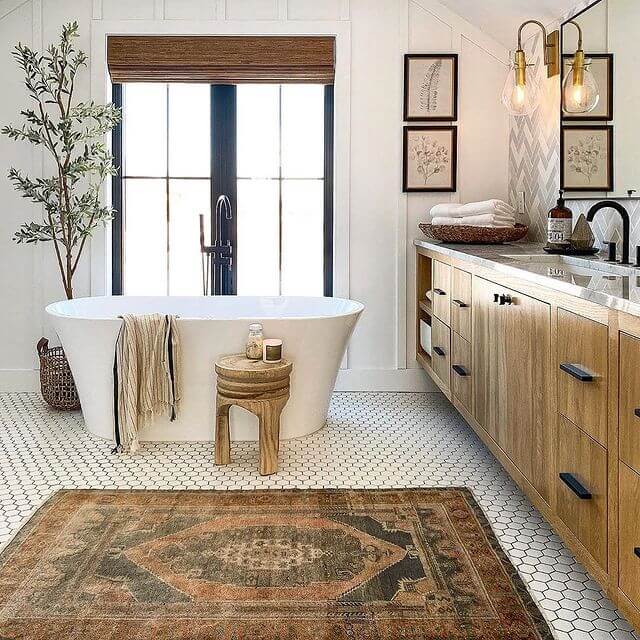 Accent Colors more Complex, Moody
Accent cabinetry is trending towards more deep muddy greens (think a darker olive/army green), and while blue has been at the forefront for years now, we are seeing it turning from the strong, bright navy hues towards more moody, stormy blues. Great examples of each are below.
Mid-Century Meets 21st Century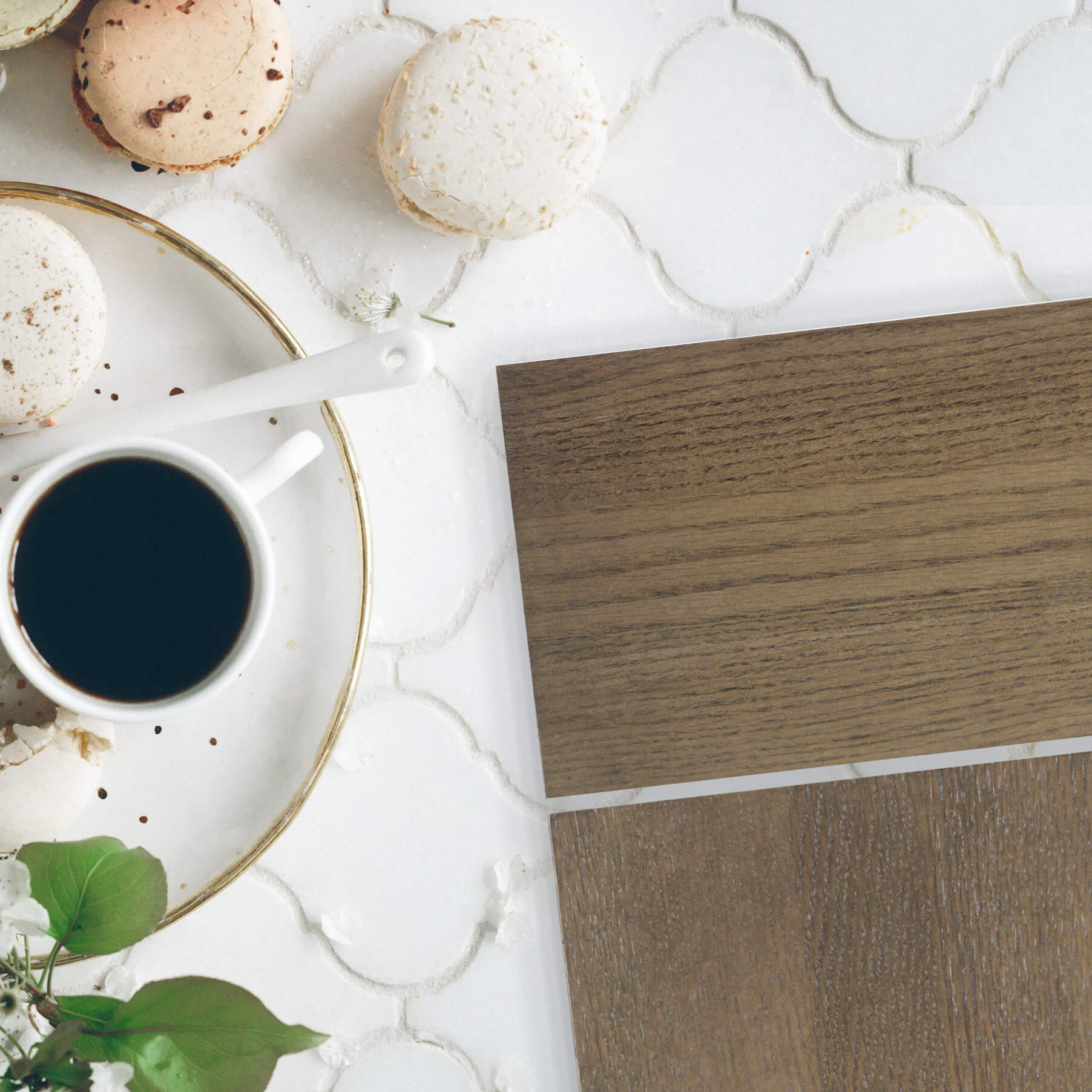 I can confidently say there has been an uptick in more modern design. Over the last 5 years, we have all seen the shift away from traditional styling to more transitional design. Now, we are seeing the dial move even further toward minimalistic, clean-lined spaces. More slab door styles and doors with minimally styled rails and stiles are gaining in popularity. The difference between the Mid-Century Modern slab design of the past and 2021 would have to be the introduction of more texture.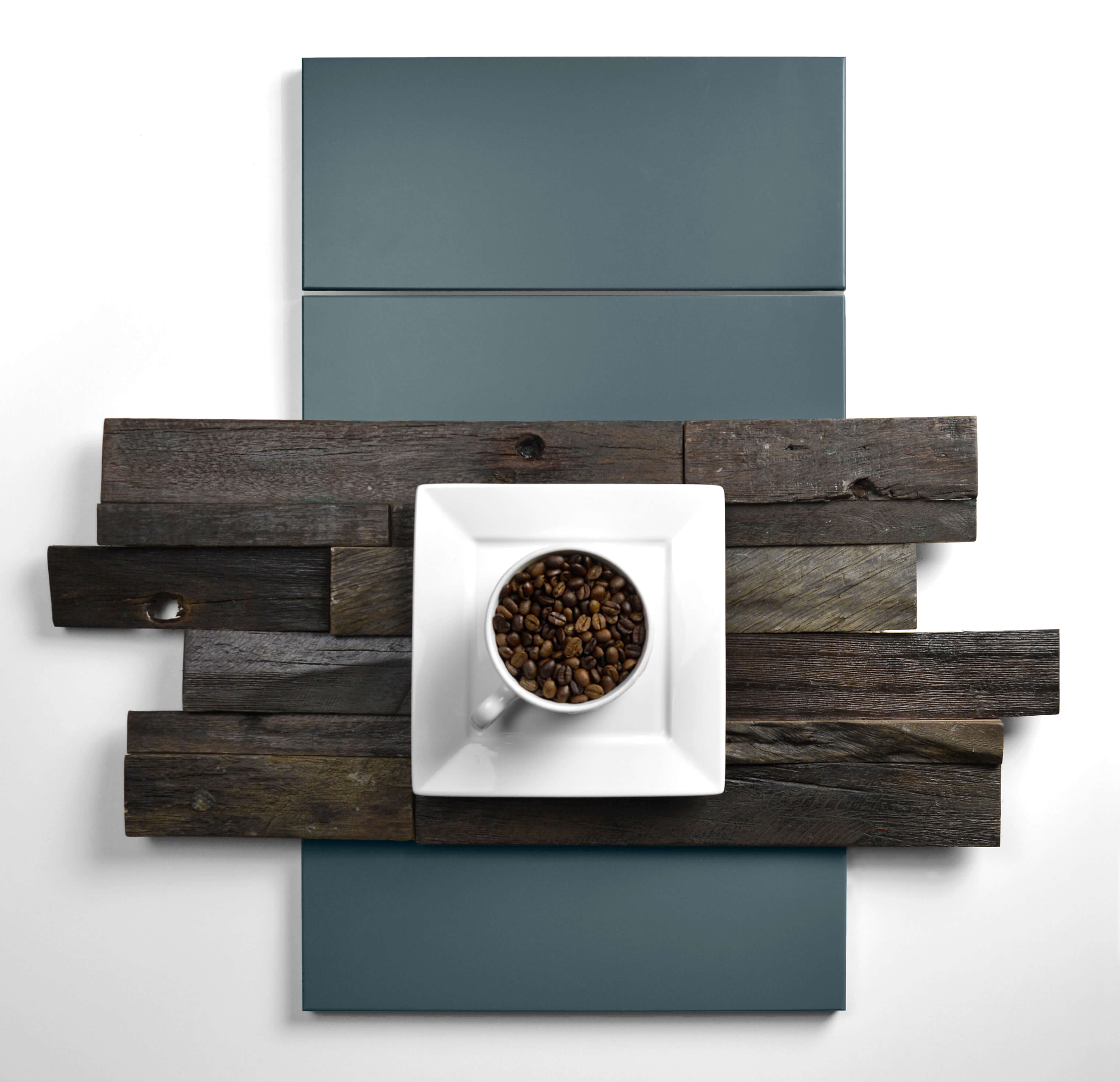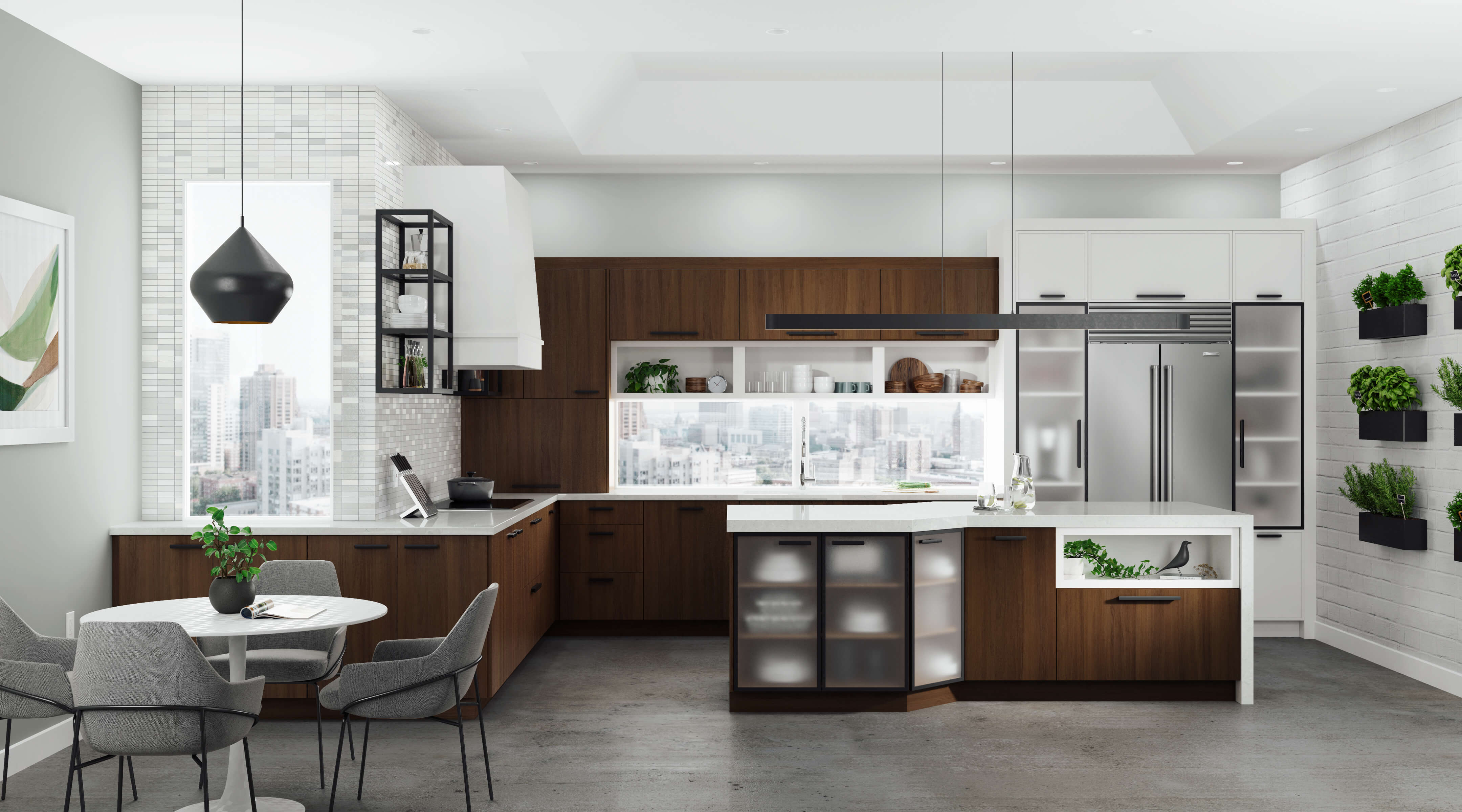 Many are pairing these slab door styles with shakers, or pairing two slab door styles together- one in a paint, and one in a wood tone with artful grain patterns. Dura Supreme saw this demand coming and got ahead of it with great new offerings.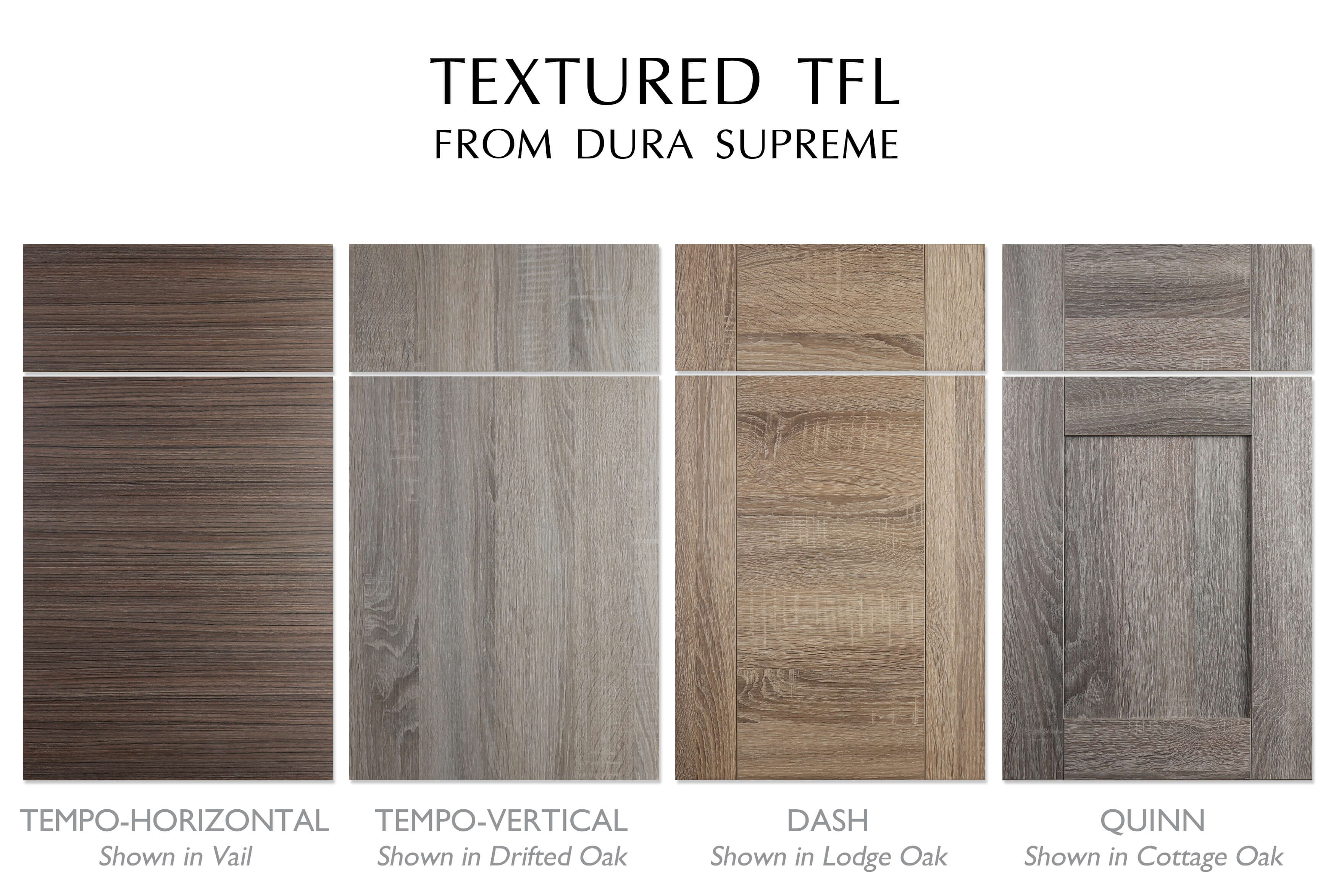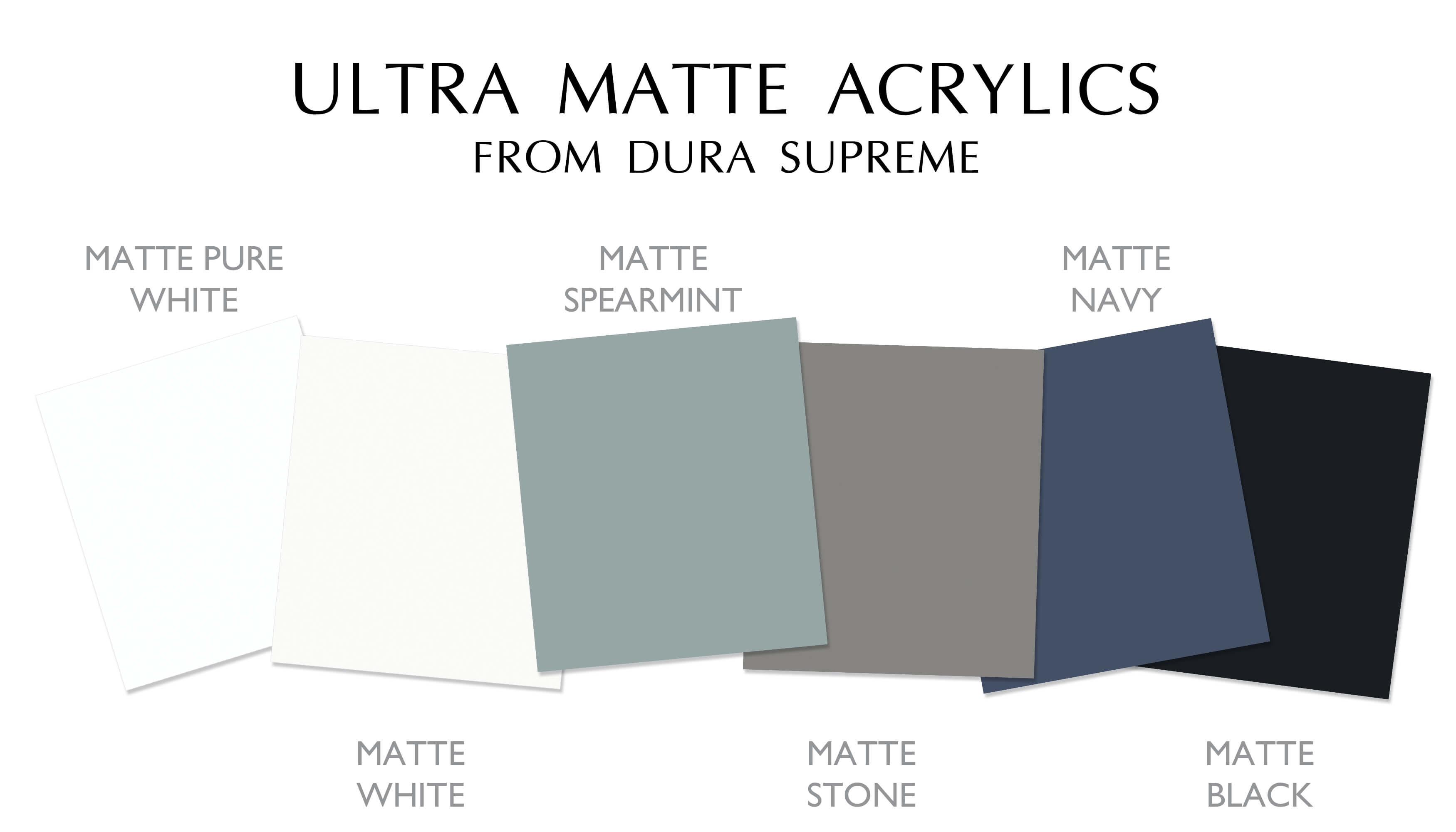 With Dura Supreme's new contemporary door product rollout late last year, there are dozens of new slab finishes and styles to pick from. Our new Reese door style is a perfect fit to pair with these slabs because of its slim rails and stiles, it can stand alone or pair effortlessly with a slab door. A beautiful nod to Mid-Century design, with updated species and finishes for our century.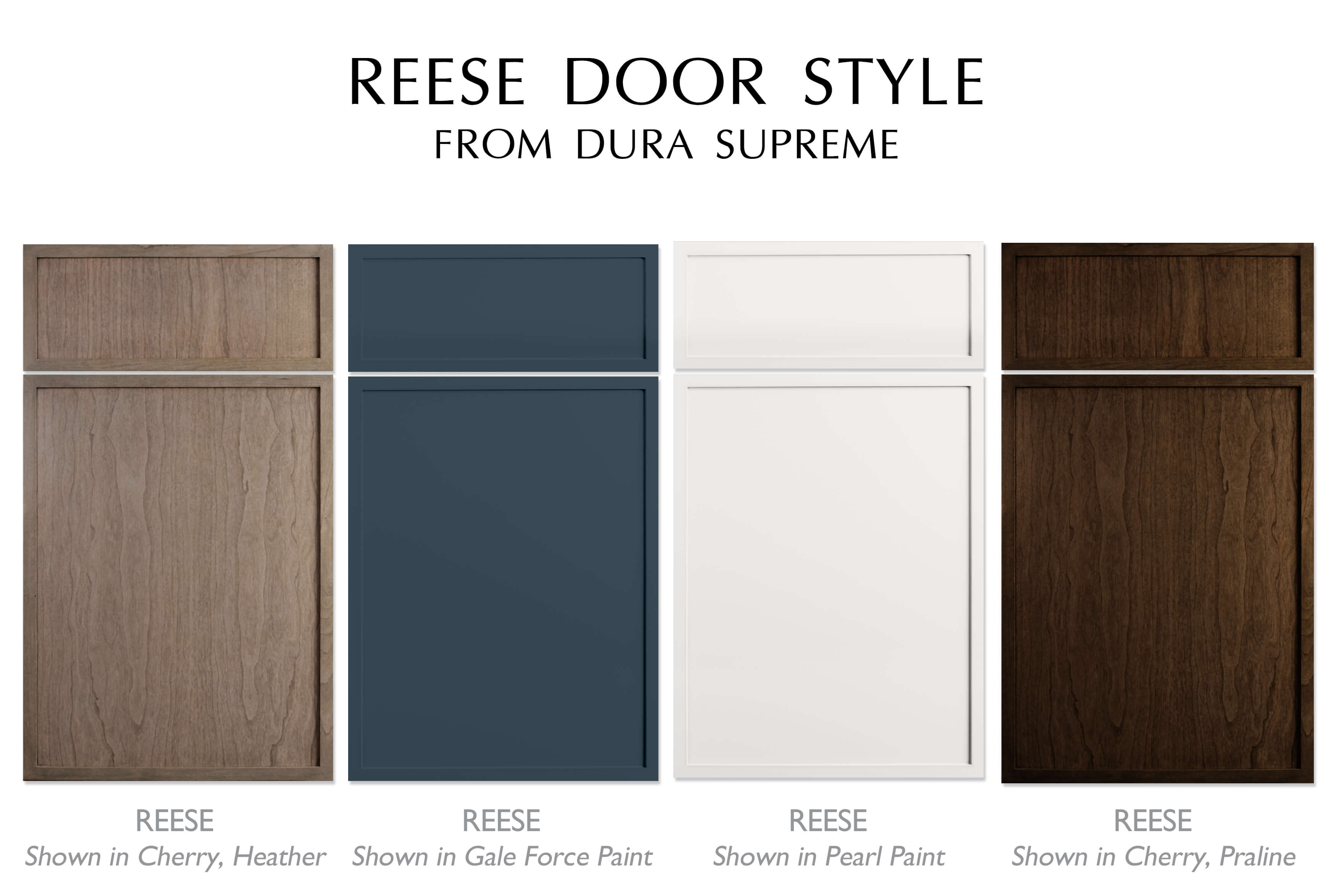 Below is the Reese door style in a kitchen island.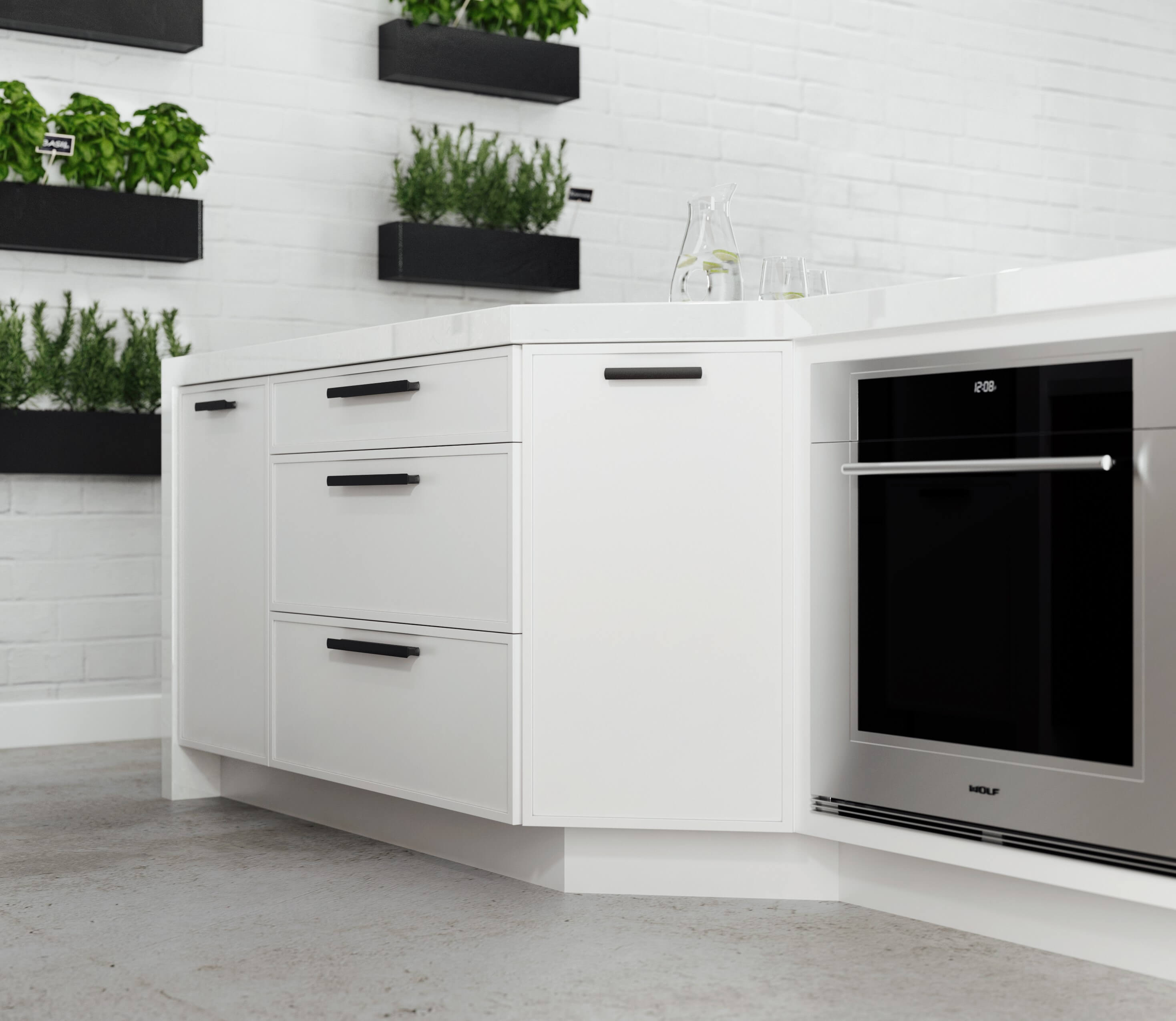 This concludes my Trends 2021 Series pertaining to form and function. As styling and finishes morph over this year, you can expect to see more blogs on these topics keeping you on-trend!