For first-time homebuyers that plan on starting a family, a kitchen redesign project is a great opportunity to create the foundation for gatherings where family and friends are fed and entertained.
In this case, our team at The Cabinet Center, California collaborated with a young couple that had just purchased their first home – one that was built in the late 1950s or early 1960s. Their kitchen redesign goals and vision mirrored their family ambitions, where they optimistically spoke of having children and opening their home to extended family and friends as a place where everyone can gather and enjoy each other's company.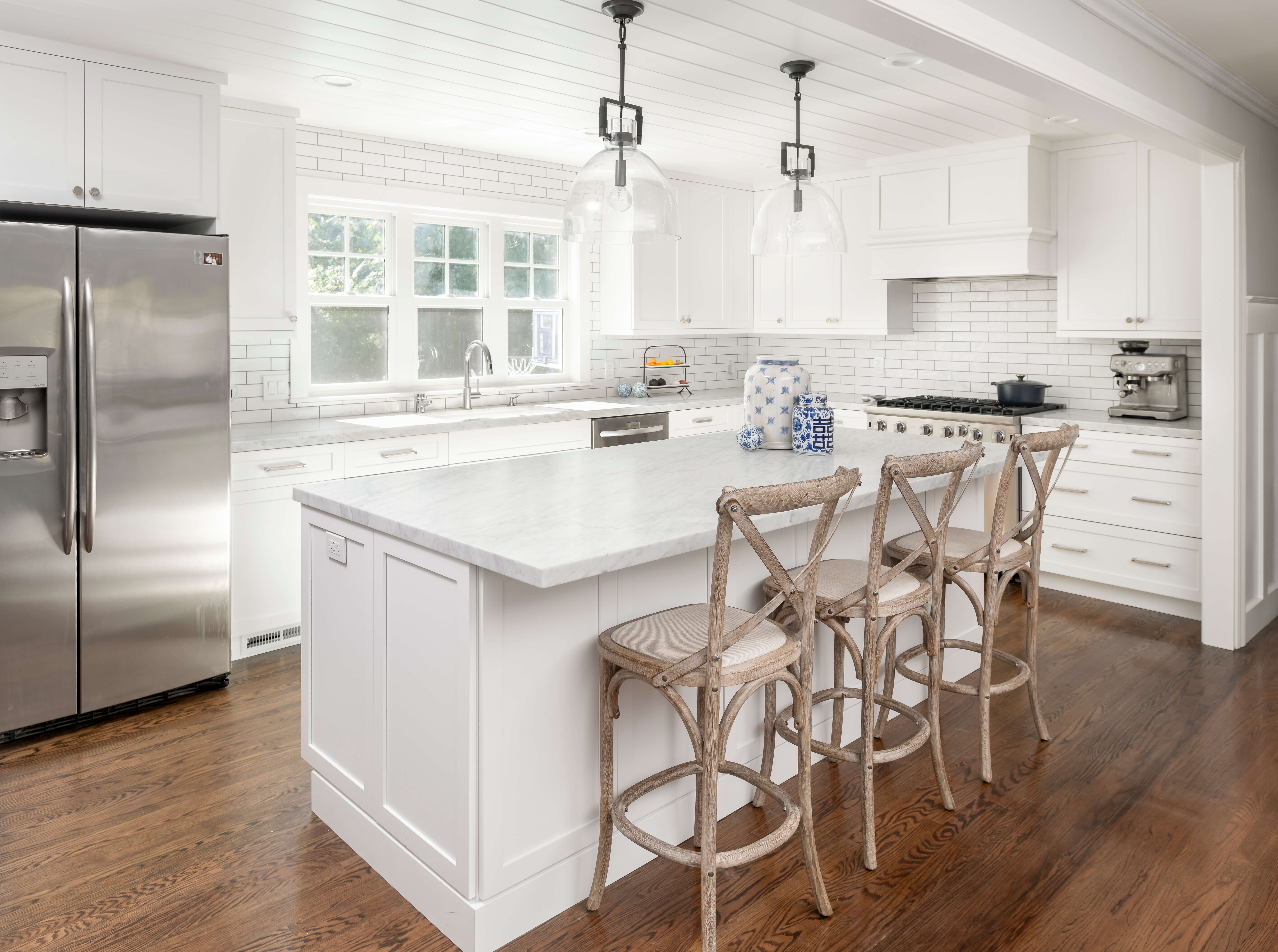 With the home they purchased, as far as that era's more traditional kitchen size, layout, and design, having an open mind was critical. Together, we set off in the direction of an open floor plan, hoping to end in a more open, inviting kitchen environment.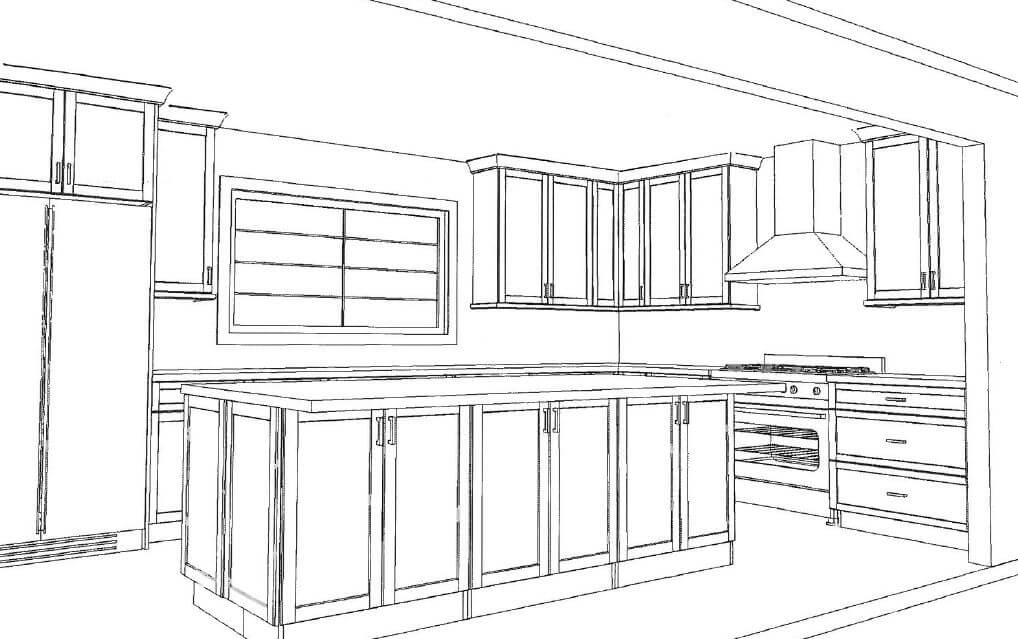 Their original kitchen was relatively small and confined. Where the kitchen island chairs sit (see the picture below) was one of the formerly confining walls, and perpendicular to it was another wall that extended to the windows. To align with our young couple's redesign goals, both of the walls were knocked down. This decision opened the kitchen space up substantially and allowed for more creativity in ideas.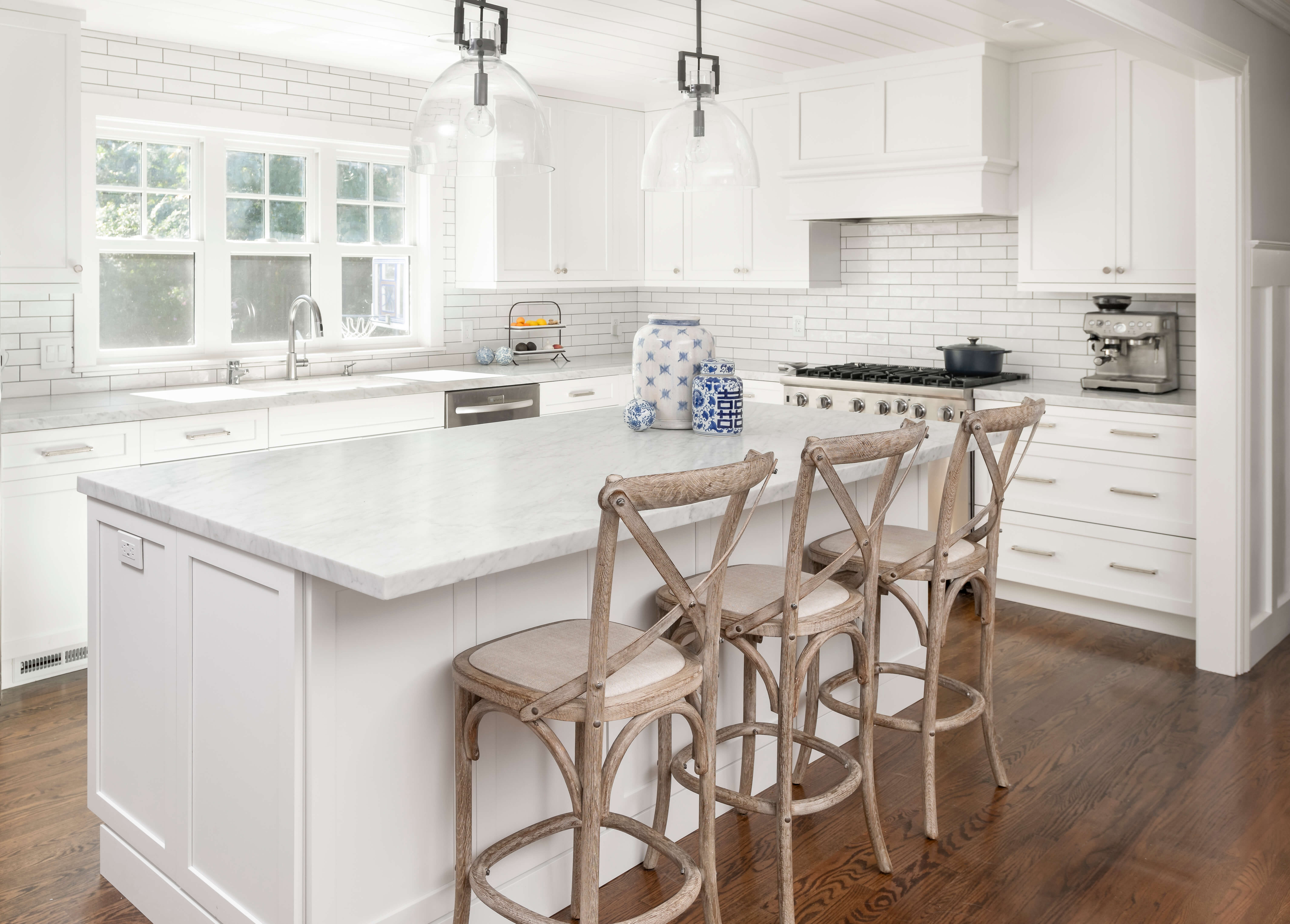 One of the few fixtures that remained the same was the original hardwood floor. This grounded the remaining design elements by separating the feel of newer, Dura Supreme "White" painted cabinets and white backsplash tiles, as well as the marble countertops, from the existing appearance. Overall, our couple was very motivated by the idea of holding onto the timeless and classic feel of their kitchen while bringing in their youthful energy.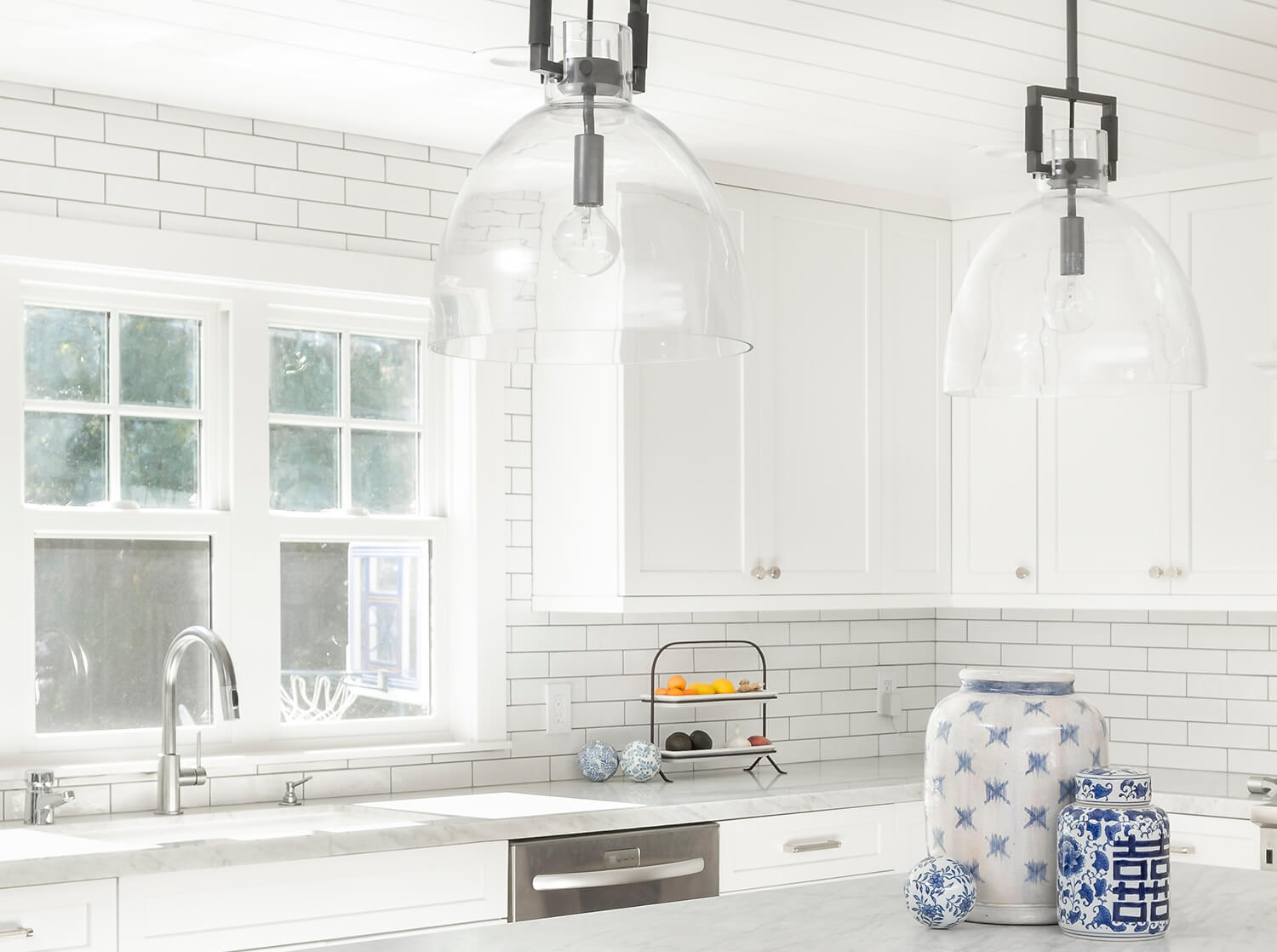 Especially in kitchens, paying homage to tradition when redesigning is innovative in its own way. The Cabinet Center further sustained the redesign with a few finishing touches – replacing the windows to enable more sunlight to brighten the open  floor plan, and selecting and installing the marble countertops.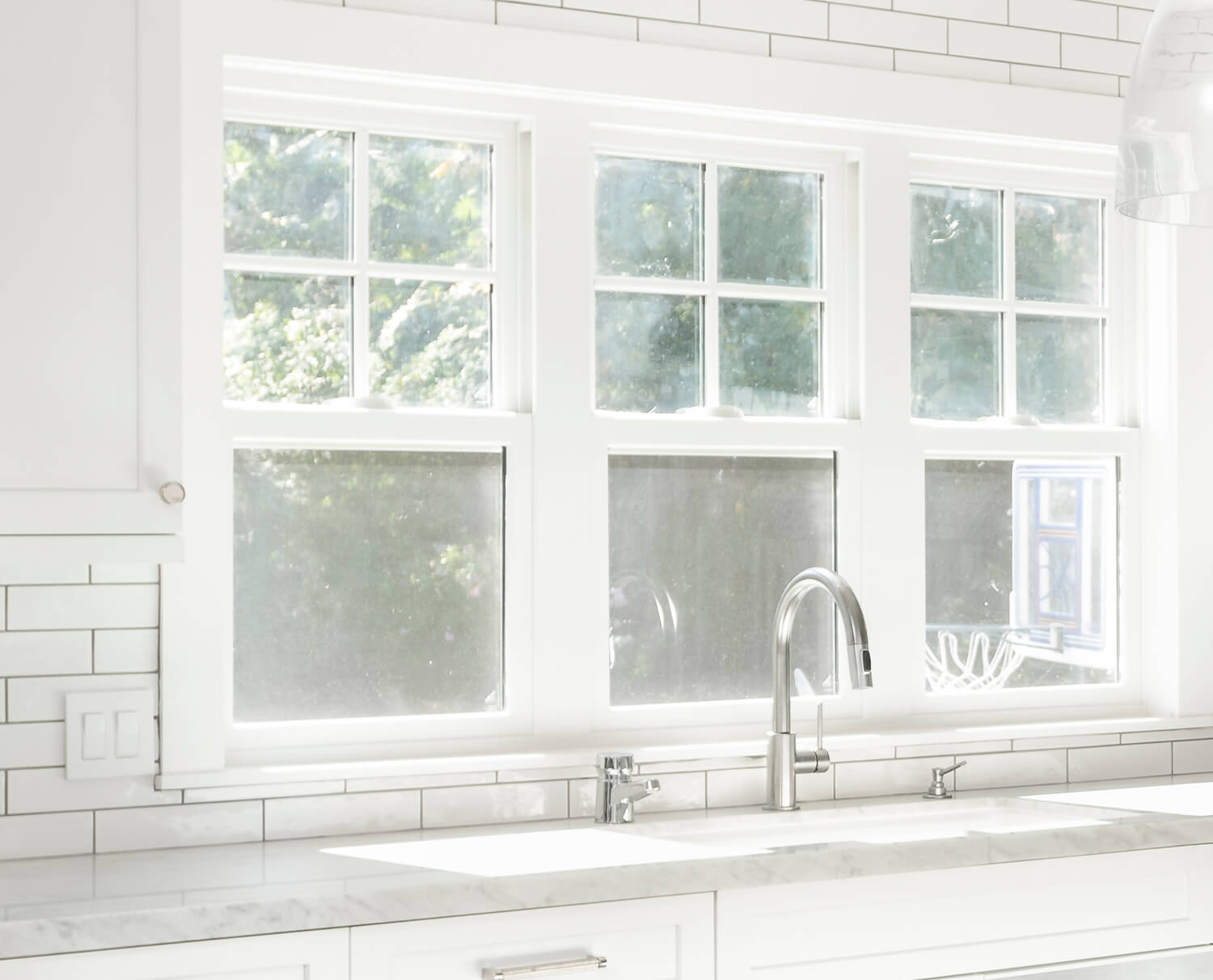 Where two walls once limited the kitchen's possibilities, a kitchen island now allows unlimited access. Complementing the rest of the kitchen with a large marble countertop and identical white cabinets, the kitchen island – a staple in the modern kitchen – is the design element that will truly allow our young couple to succeed in hosting their friends and family, and future children.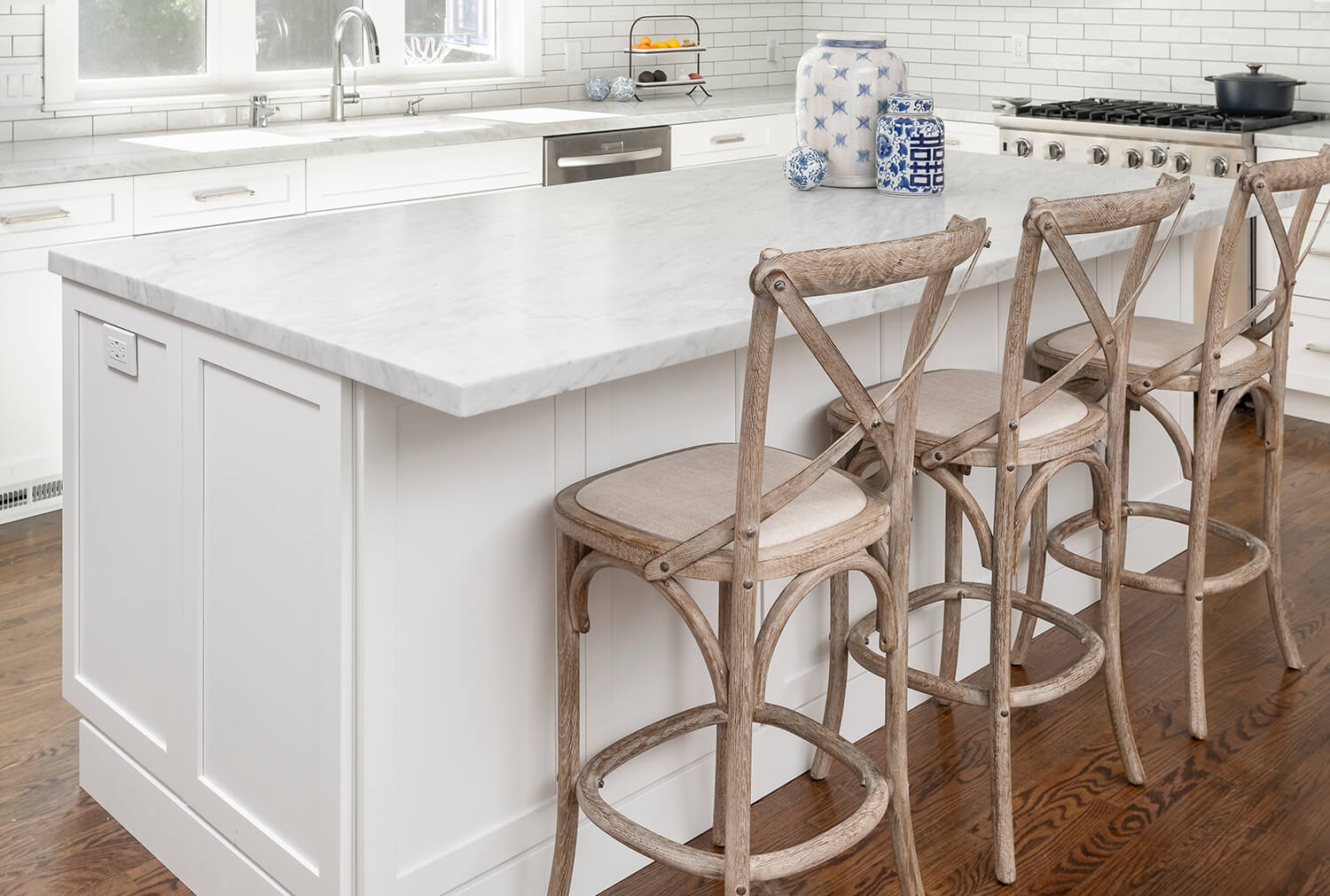 In the end, the couple was very happy with the result. Our clients were able to fully realize their desire to open their kitchen to more space and light. With an open mind, it doesn't matter where you start from when it comes to redesigning your kitchen.