Is contemporary design more your style?
Contemporary design is considered a modern design that relies on smooth and polished surfaces, clean lines, and a simple, uncluttered look. It is sleek, spacious, and comfortable. Fundamental simplicity, subtle sophistication, texture, and clean lines help to define a contemporary design. Design elements include strong horizontal lines and blocks of space with few intricate details.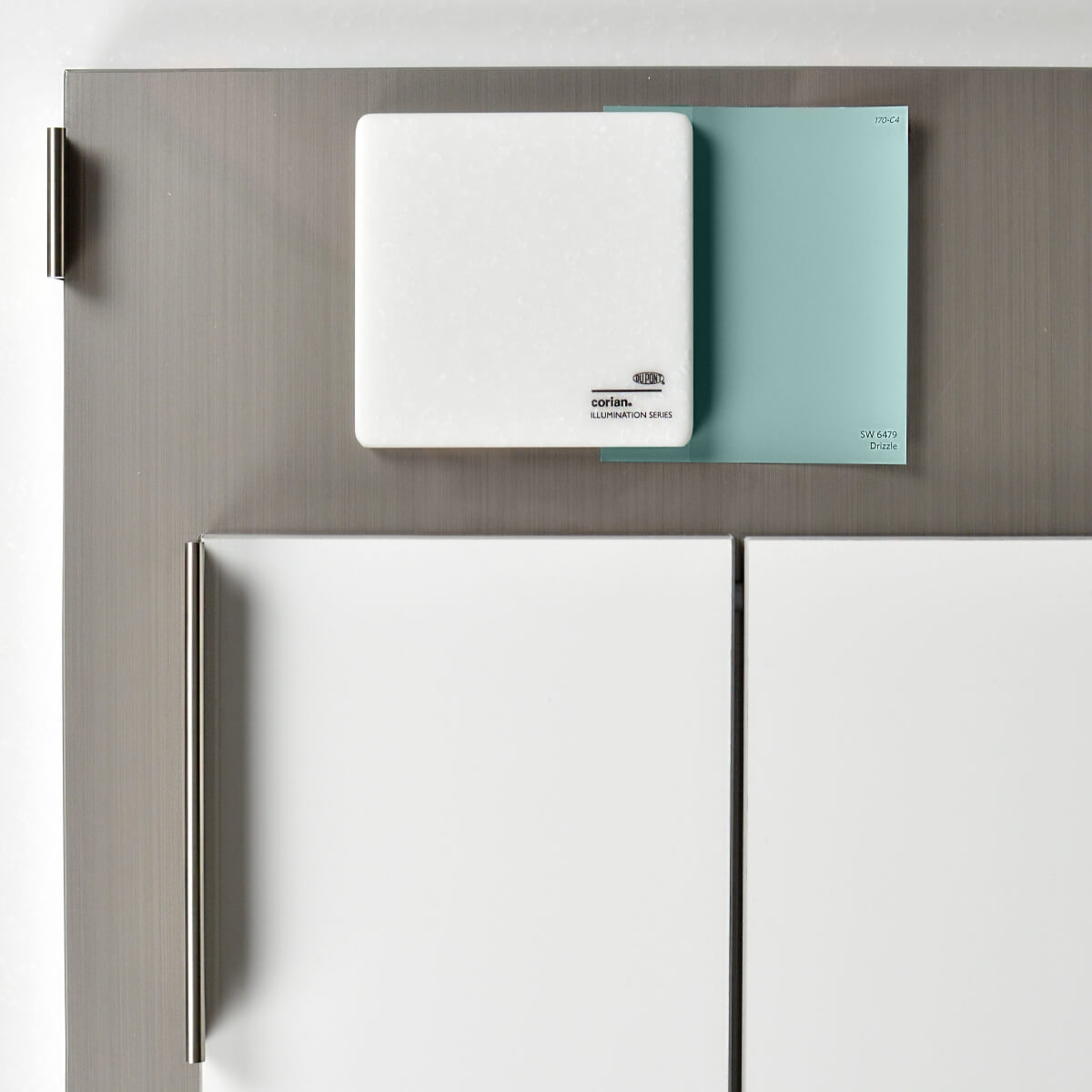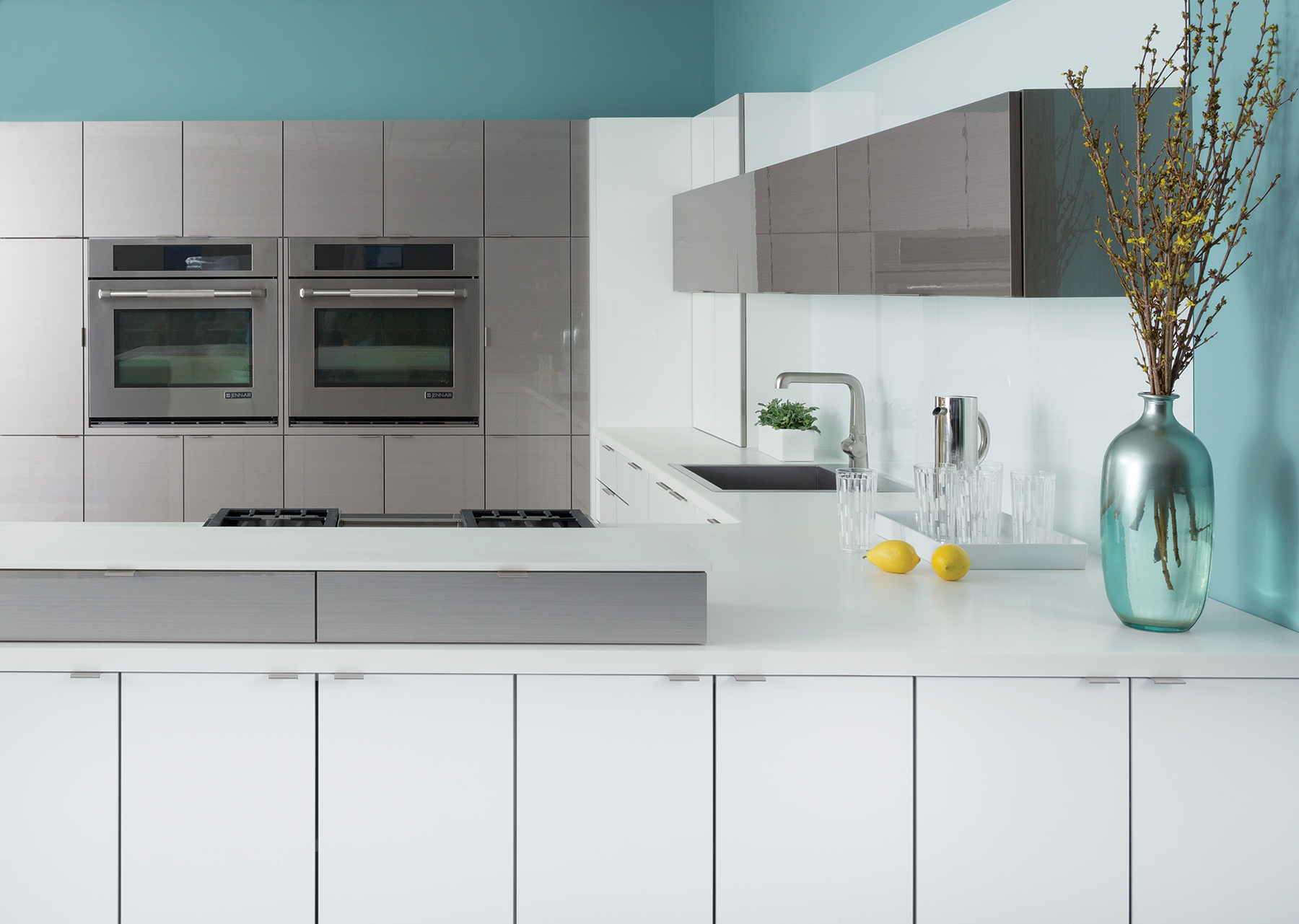 This kitchen is a perfect example of contemporary design because it focuses on 3 simple design or color elements; white, metal, and light blue. Cabinet configurations, hardware, and other elements consistently emphasize a horizontal line throughout, including the wired foil finish which has a subtle horizontal "wired" pattern that helps guide your eyes from wall to wall making it appear larger and more spacious. The decor is minimal but bold and reflects simple geometric shapes.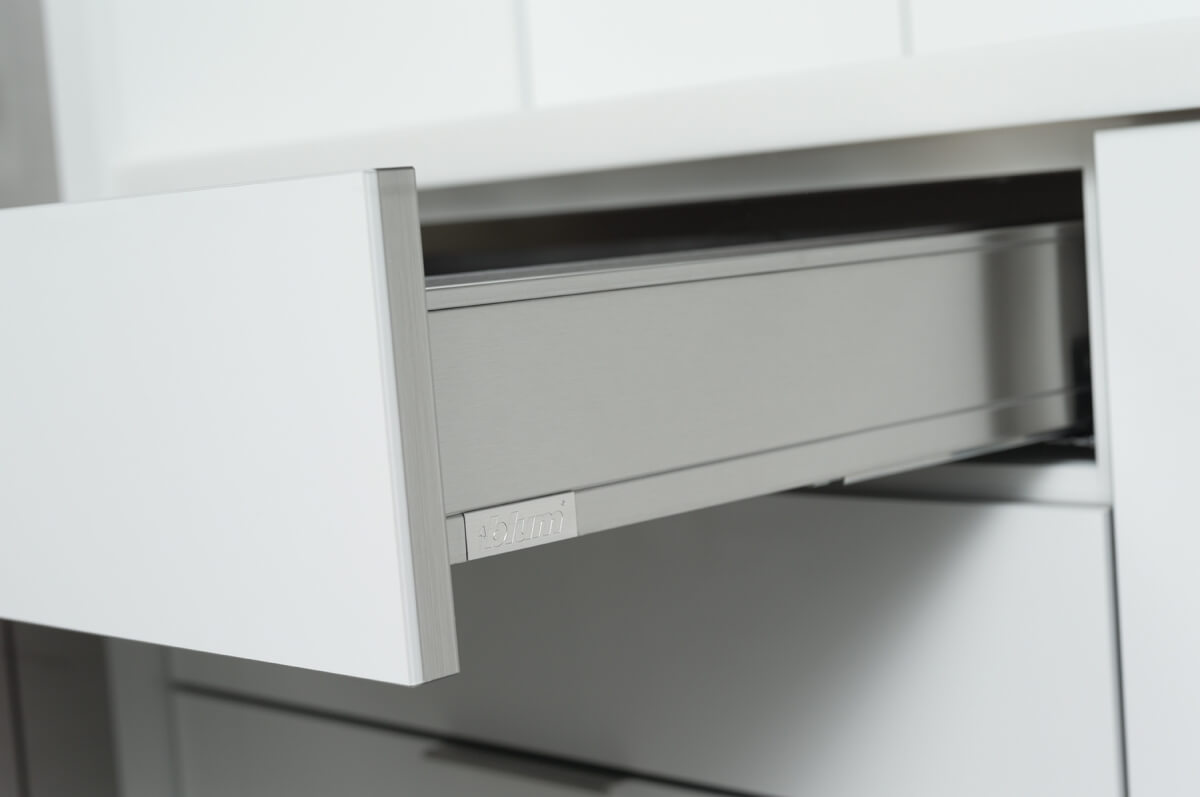 Stainless steel drawer boxes match the stainless appliances and wired foiled cabinetry adding a contemporary look and feel to the cabinet interiors as well.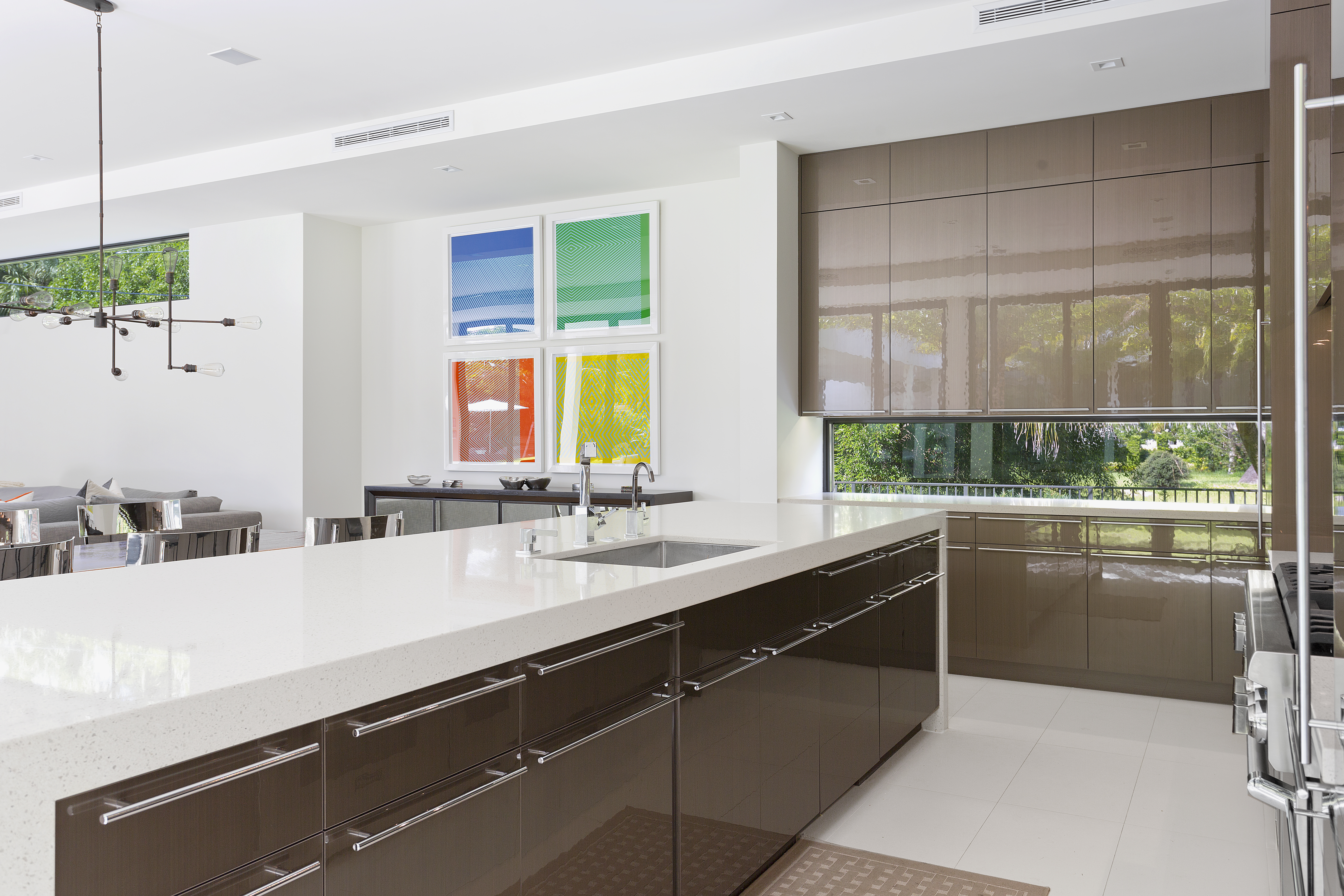 Consider using neutral colors for the backdrop and bold accent colors to add interest and dimension to the space.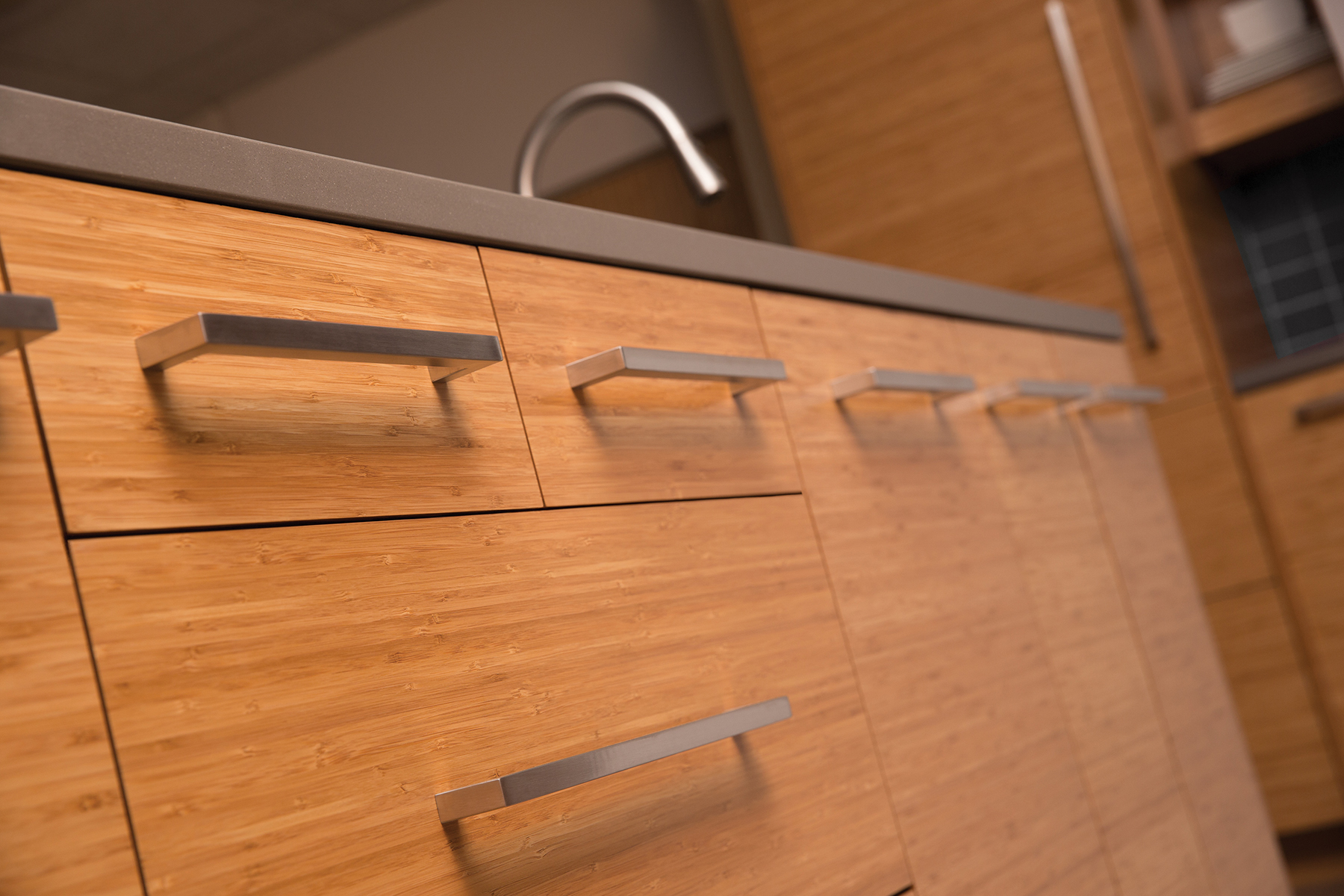 Think horizontal or vertical … horizontal grain cabinets are a popular choice because they create the illusion of a wider space and make the room feel more spacious.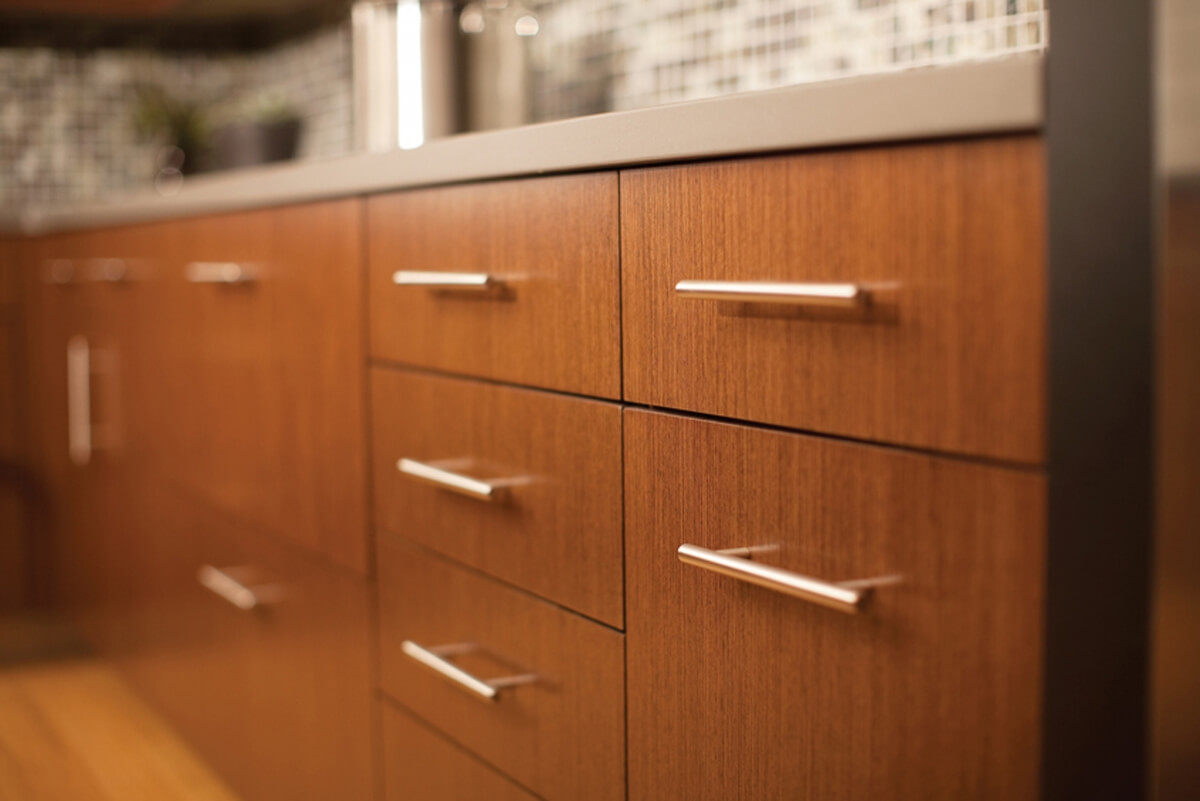 Vertical grain cabinets are also a popular choice and create a reverse effect giving the illusion of height, making a room feel taller and more open.
Lift-Up and Bi-Fold Cabinets help create horizontal lines in your contemporary design while keeping your stored items more accessible.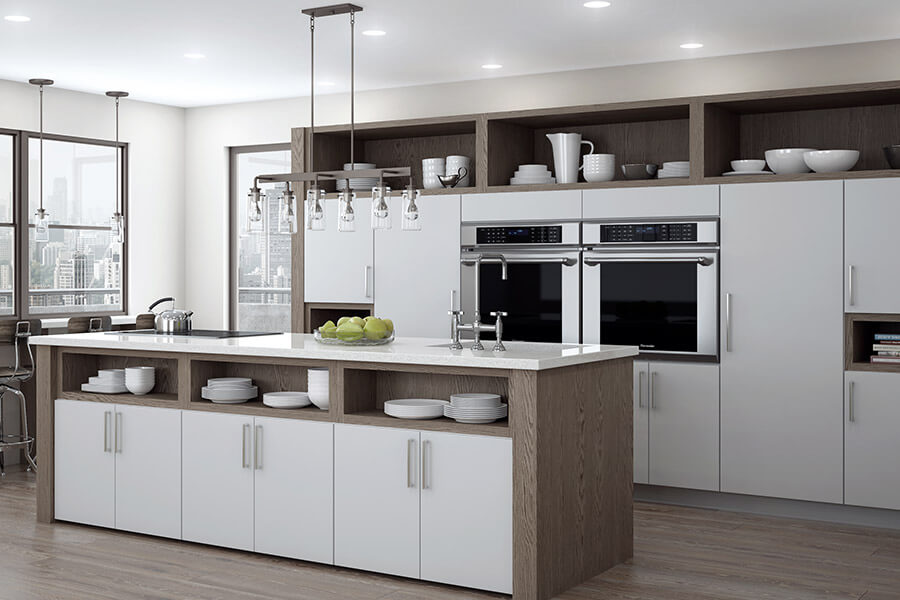 Open shelving is a favorite design selection because it creates an open feel to the space and adds more horizontal design elements.
Cabinets and vanities suspended from the wall are a popular choice especially in bathrooms to create a "floating" effect making the space appear airy and expansive.
It's important to create a comfortable space that is spacious and without clutter. Keep it simple, clean, and clutter-free. Always think "less is more" when creating a contemporary design.
See Dura Supreme's Contemporary Style Guide for more ideas and planning your next contemporary styled project.