When we think of cabinet storage we usually picture solutions for the kitchen. Cabinetry storage solutions are a key element for keeping our homes organized and clutter-free not only for the kitchen but throughout the entire home.
For the bathroom, cabinetry, in general, provides excellent storage for stacks of towels, cosmetics, shampoos and bulk purchases of toilet paper.  Drawers can be fitted with partitions to help separate and organize all those small items like cosmetics and facial products.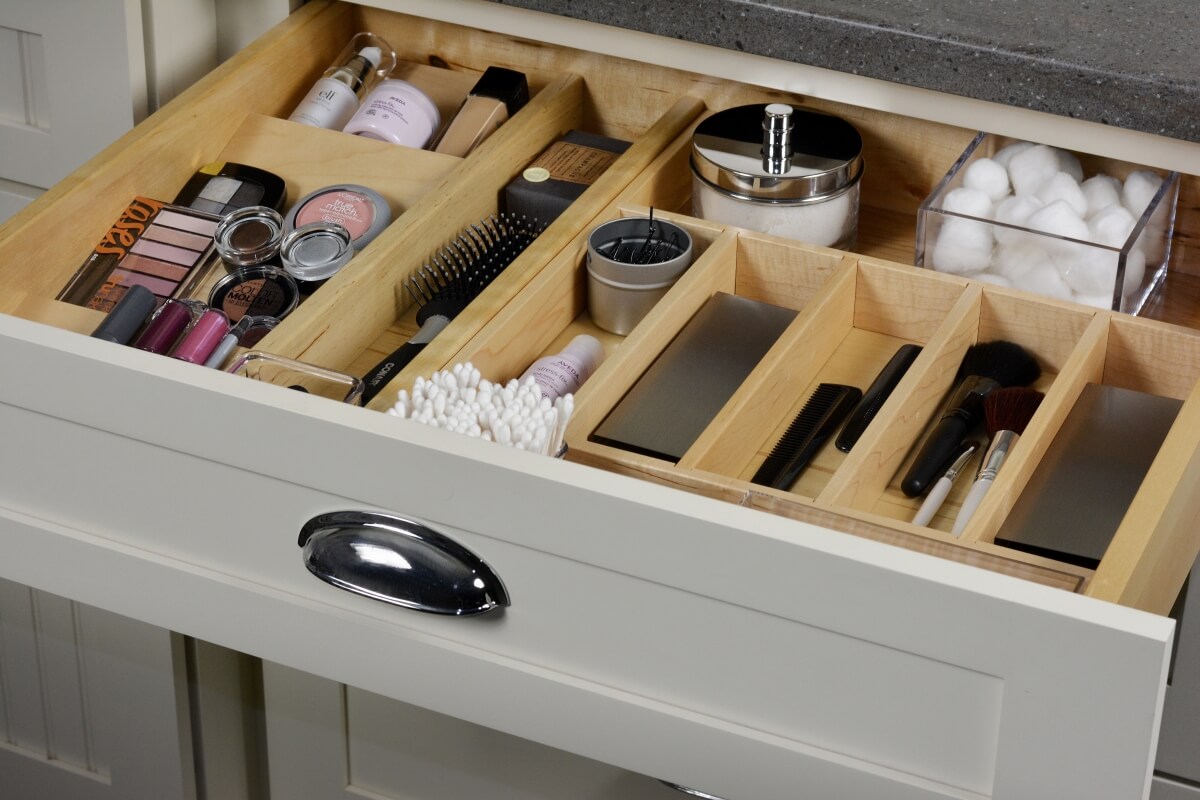 One particular bathroom accessory gets noticed and garners praise every time because it meets a practical need for storing blow driers, curling irons, and flat irons – along with their messy cords.  This Vanity Grooming Rack is a convenient pull-out that only uses 12″ of space.  Stainless steel cylinders in the top rack safely store heated elements while the lower rack provides storage for shampoos, lotions and hair products. A Power Station can also be added to this cabinet to make it easy to quickly power up and make your routine a smooth and organized process each day.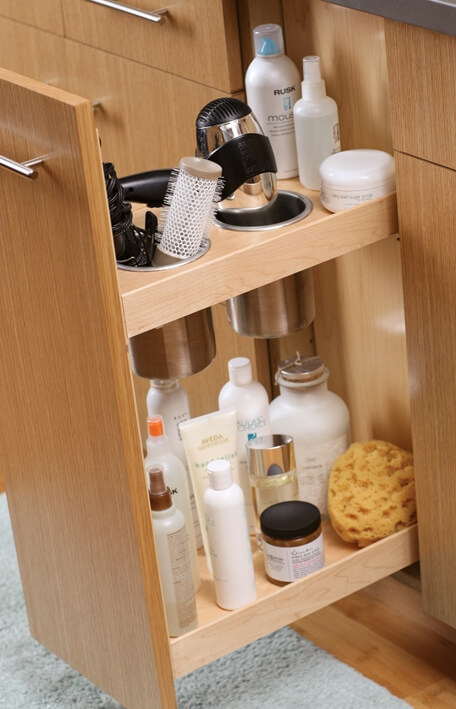 For the living room, gaming equipment, movies, game disks, etc. can create a cluttered mess and overtake your entertainment center unless you plan specific accessories to get them organized.  Drawers and Pull-Out Towers can be ordered with an organizer system to keep movies, games and CD's organized with their titles up for ease of selection.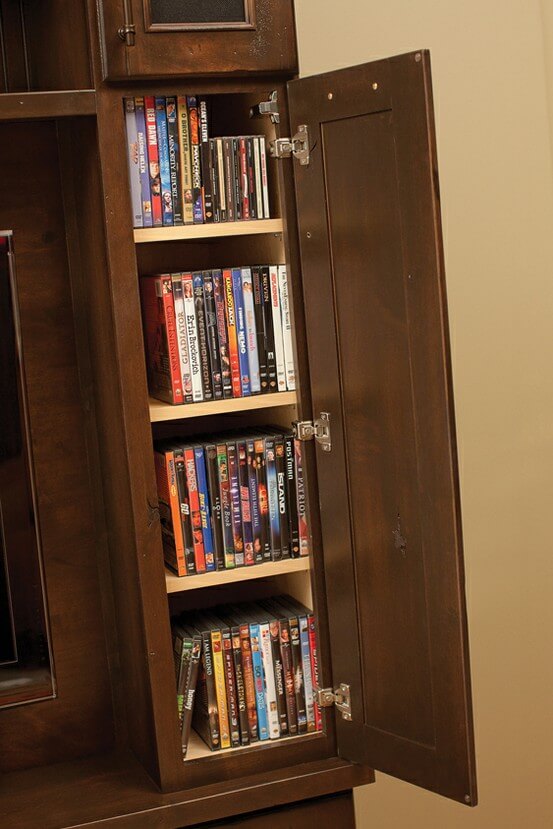 For gaming equipment, a Flat Roll-Out Shelf works perfectly to store the equipment neatly when not in use, but keep it easily accessible for gaming nights.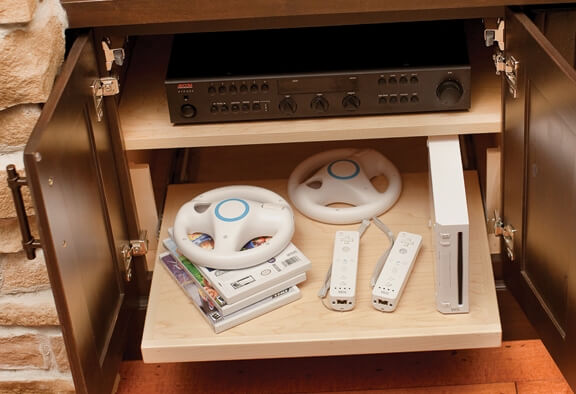 A Toe-Kick Drawer from Dura Supreme can be added to provide an additional bonus space that can be used for multiple purposes. Store your spare remotes, controls, and gaming equipment. Let it store and keep your favorite board games and playing cards nearby. Or create a home for arts & craft supplies or homework supplies.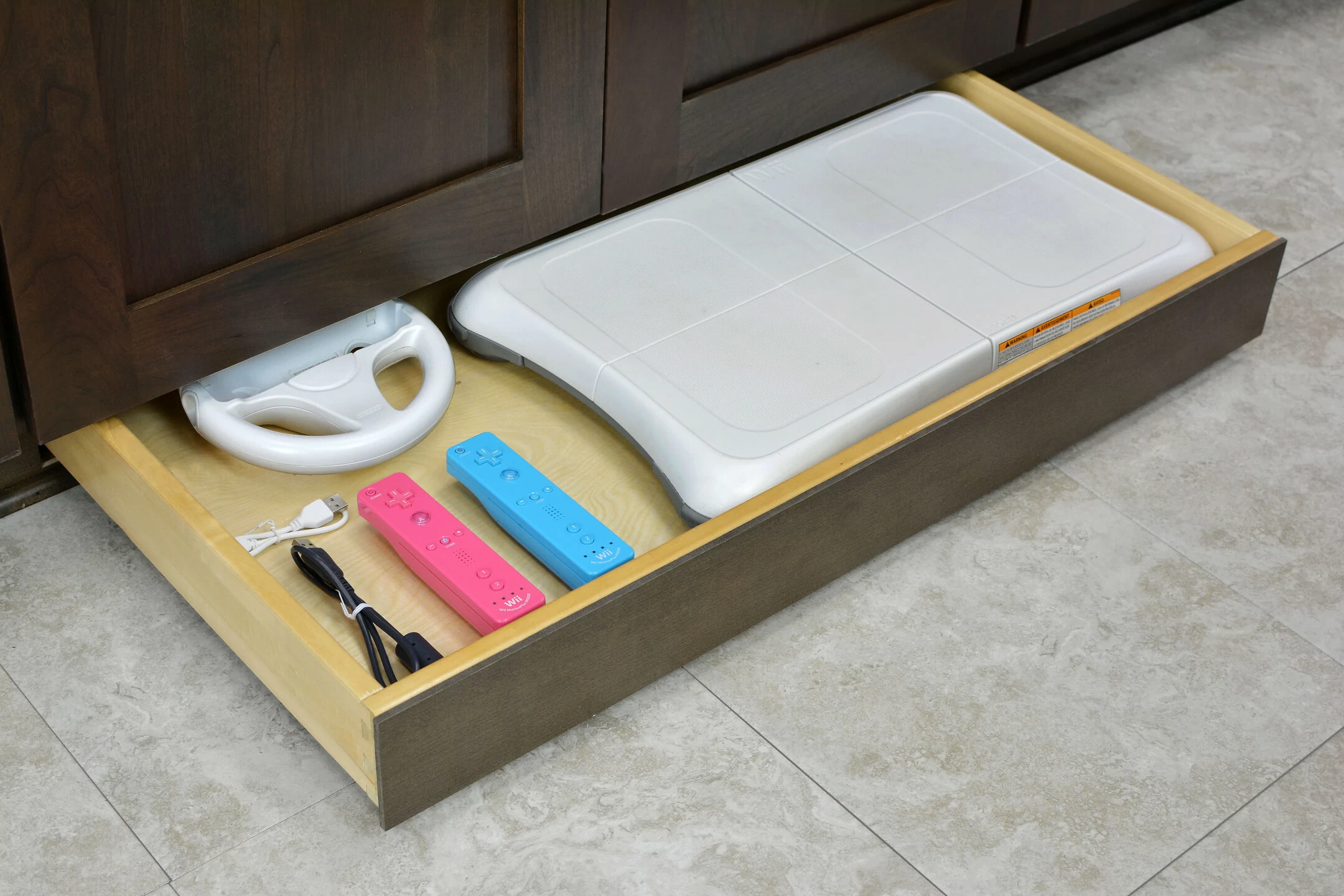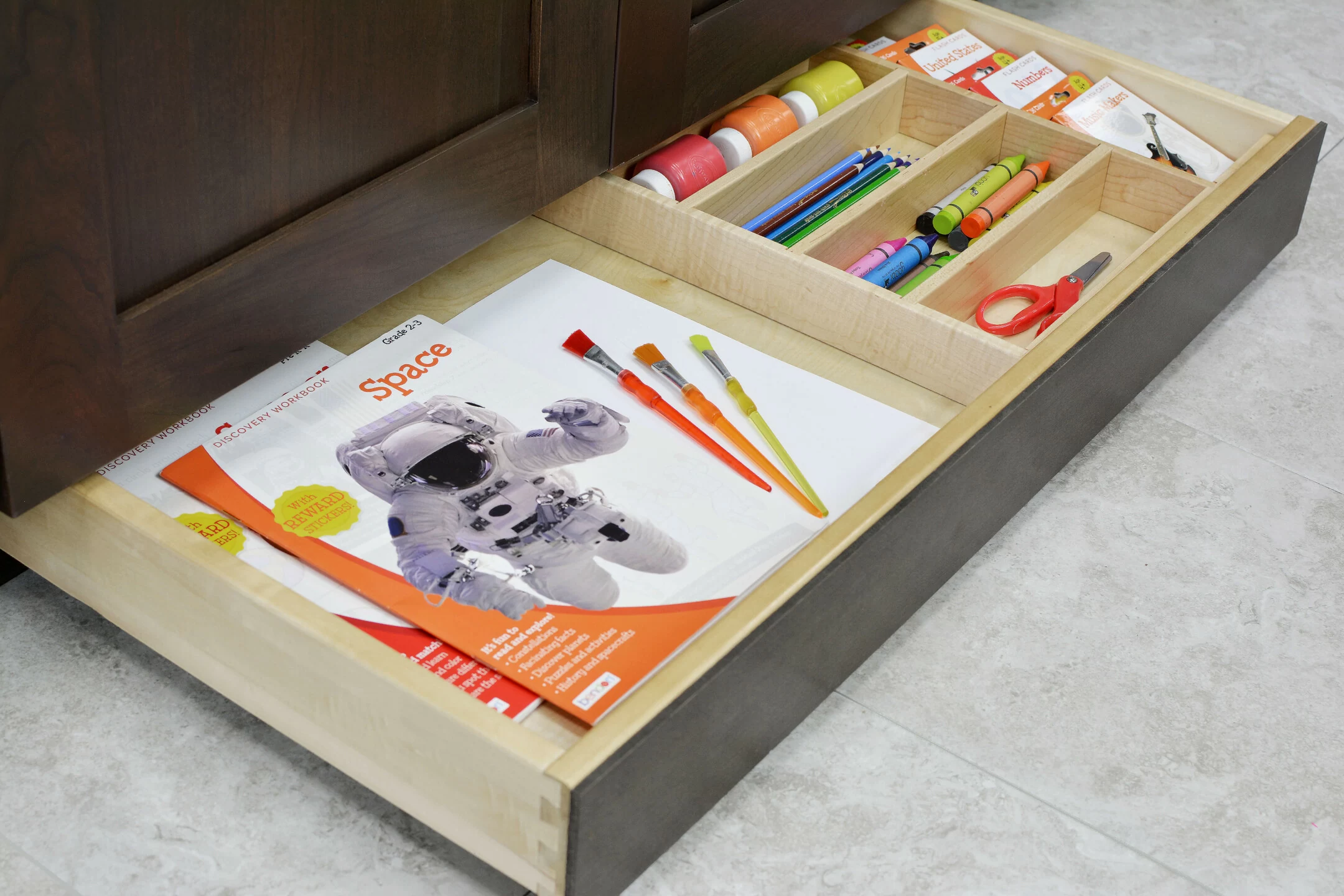 Whether there's an entire room dedicated for a home office or a small desk space in a multi-purpose room, cabinetry can keep a home office efficient, organized and decluttered so you can focus on the task at hand. One of our most popular home office storage features is our Charging Station. A Charging Station can be added to any drawer or roll-out self-providing a safe and handy place to hide and charge your laptop, phone, tablet, and more. This helps keep your counters and tabletops decluttered.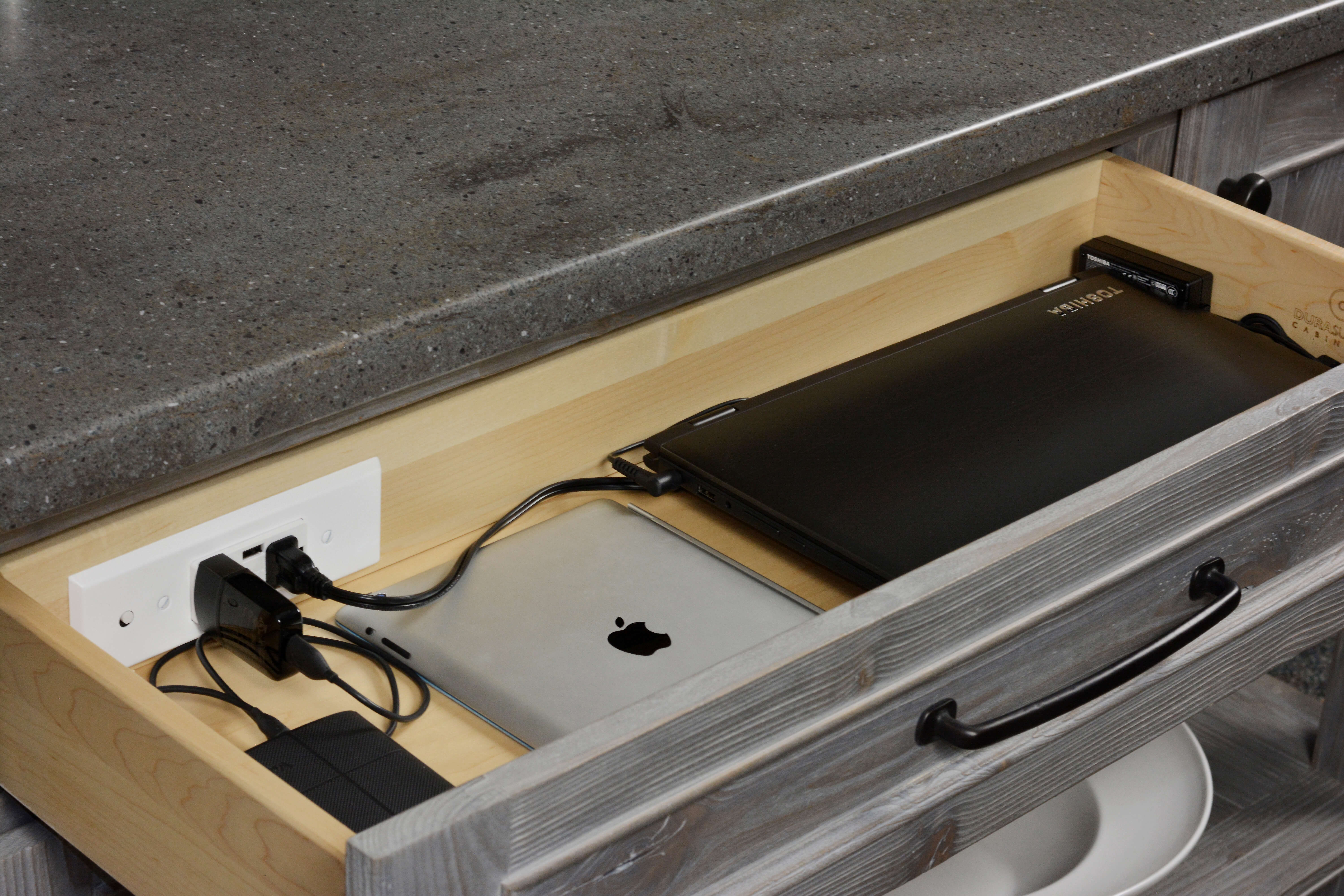 Get rid of that old metal file cabinet. Deep drawers can be fitted into a beautiful file cabinet that blends seamlessly with the rest of your home.