Soaring mountain peaks, rugged terrain, and old pine forests appeal to a large audience of outdoor adventurers.  Regardless of whether your mountain experience includes skiing, fly-fishing, hiking or lounging by the fireplace, the majestic grandeur and awe of the mountains have inspired a unique, architectural style.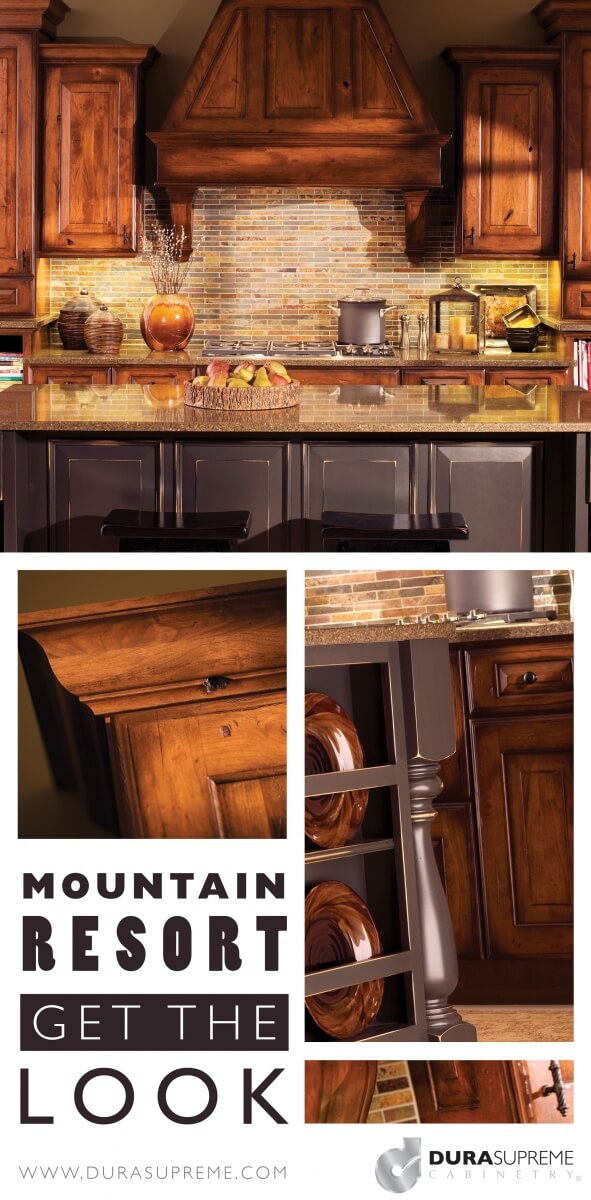 The Mountain Resort Color Palette
Rustic, character-rich woods and equally rustic finishes are a notable feature of "Mountain" architecture. Surfaces throughout the space, like stone, wood, burnished metals, etc. are expertly blended. Finishes are full of natural character and can have a distressed or worn appearance.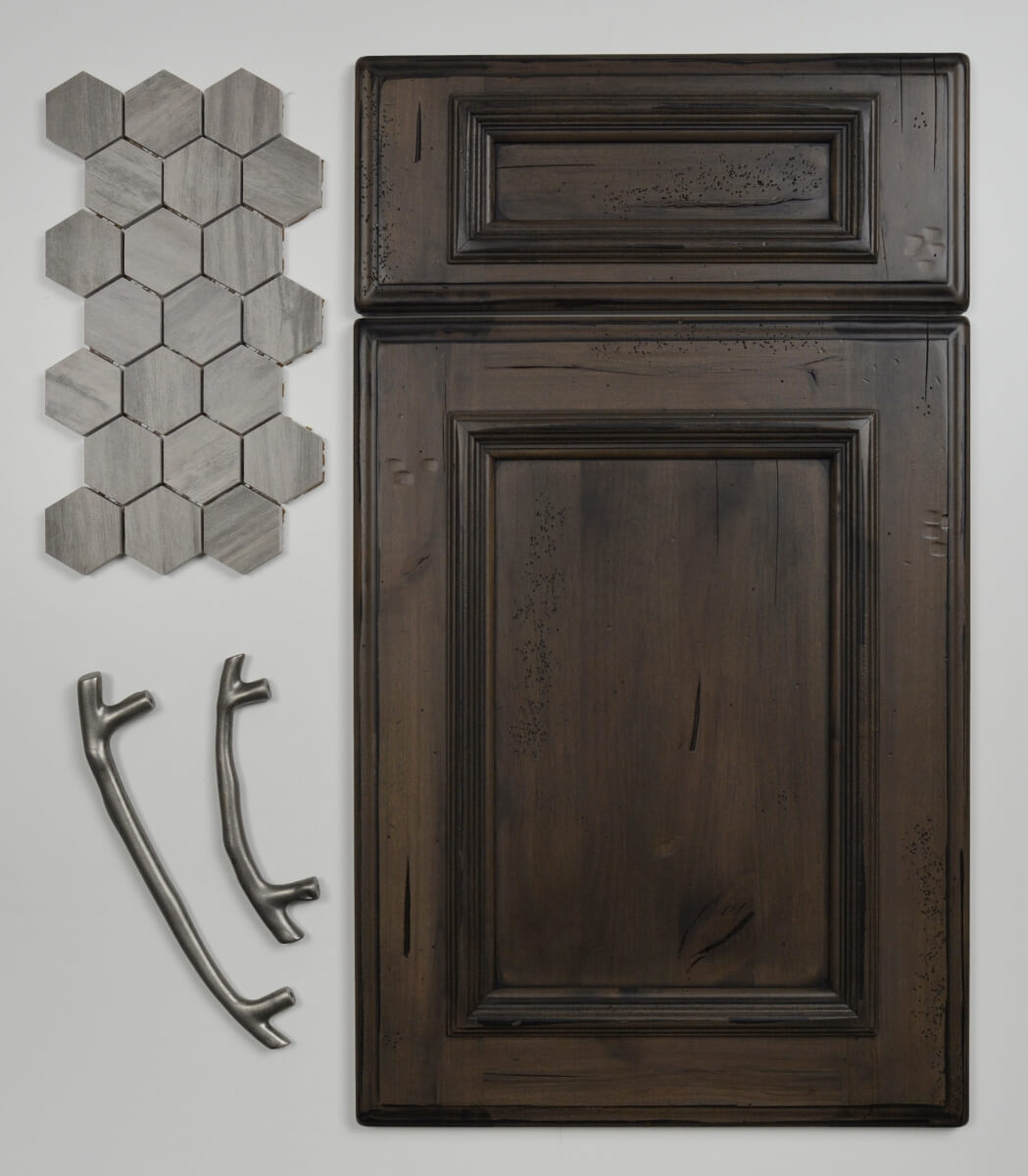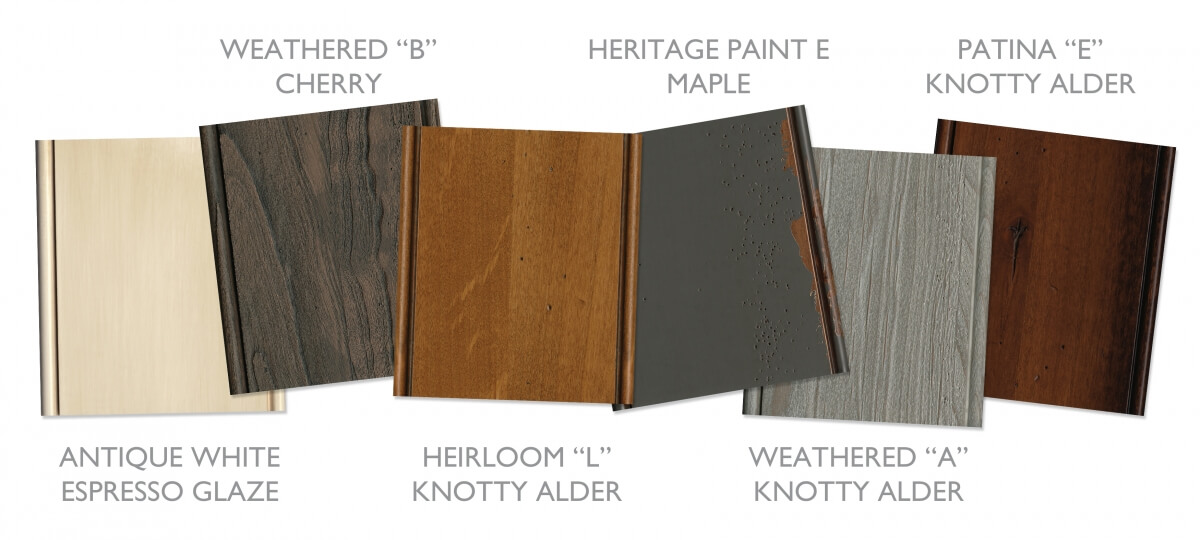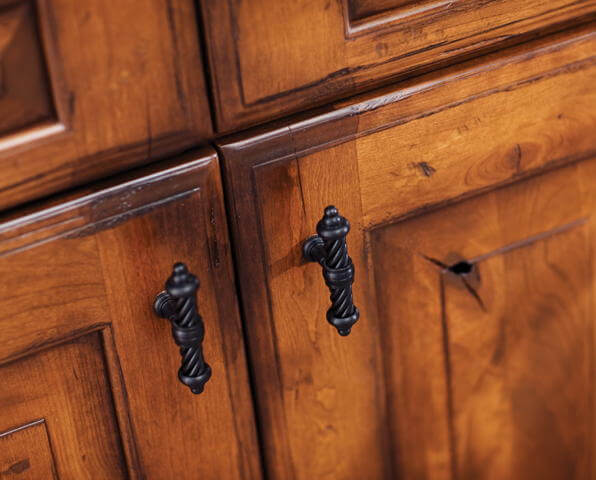 A "Patina" finish has an aged look with darkened corners and hand-detailing.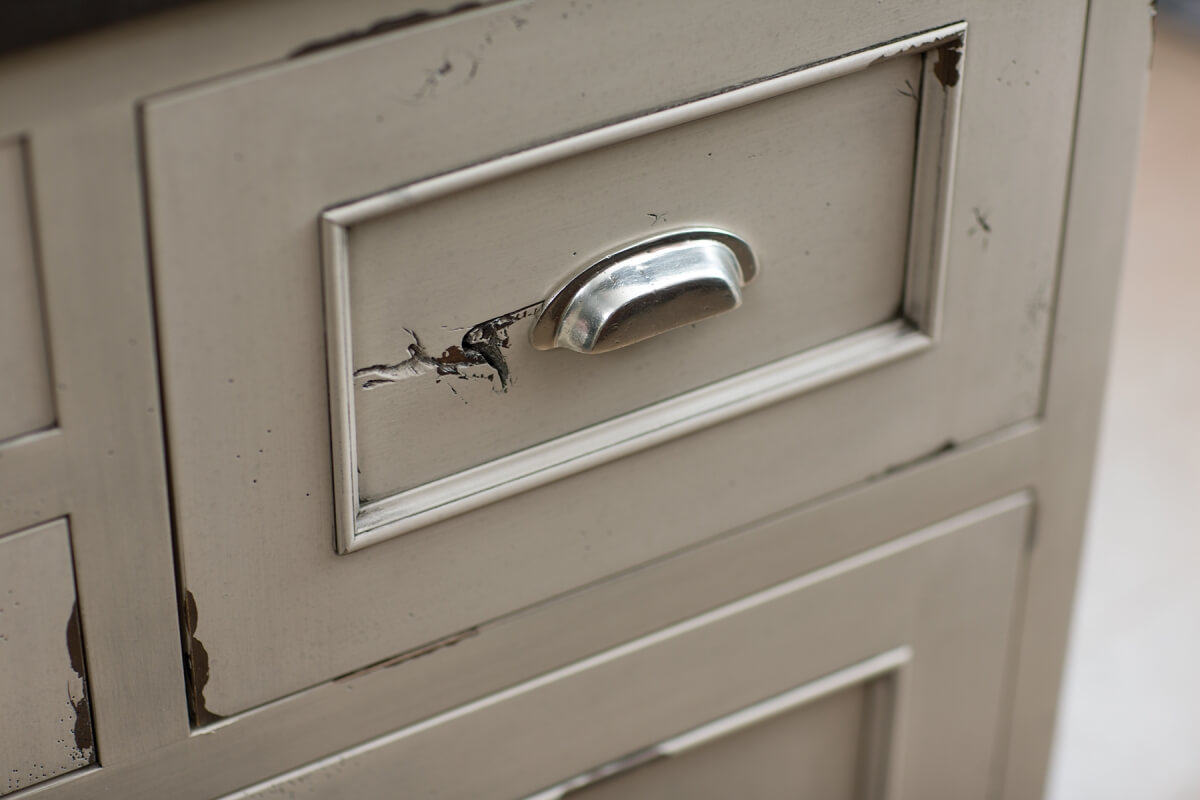 The detailing of this Dura Supreme kitchen island finish is hand-detail the surface to create the look of timeworn distressing.
Selecting Mountain Resort Style Cabinetry
Wood species with an abundance of knots and rich character can be enhanced with heavily distressed finishes. Choose door styles that have visual weight, with applied molding or raised panels with profiled edges. For accent doors, leaded glass can be used to introduce an antiqued metal finish and a hand-blown glass into the kitchen design.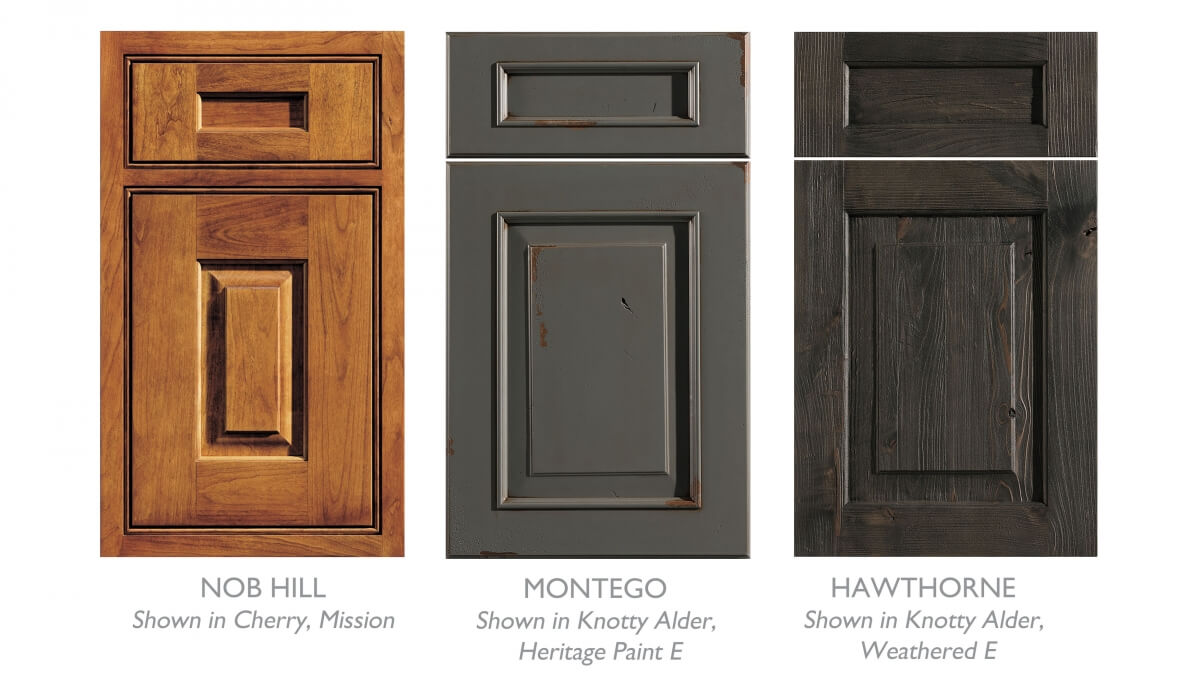 Leaded glass cabinet doors can be used as an accent to introduce an antiqued metal finish and a hand-blown glass into the kitchen design.
Design Elements of Mountain Resort
For "Mountain Resort" styling, the emphasis should be on architectural details with a grand scale and proportion.  Whether it's a corbel detail, a turned post, or a molding stack, endeavor to create visual weight and mass.  A massive stone fireplace is another definitive focal point.  Furnishings are imposing and luxurious, design elements are grand scales.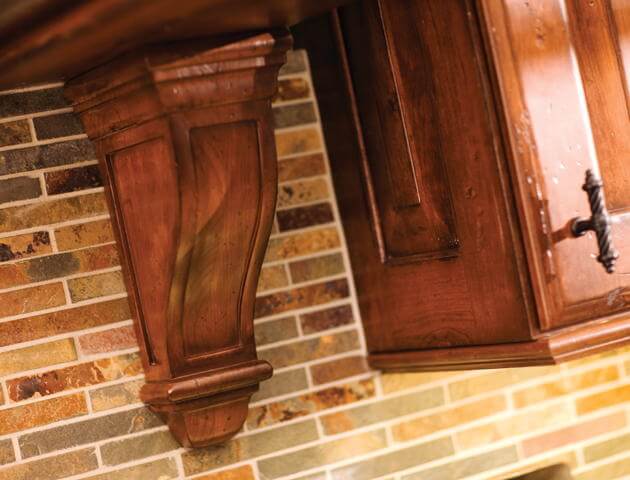 "Mountain" styling features large scale corbels and architectural elements.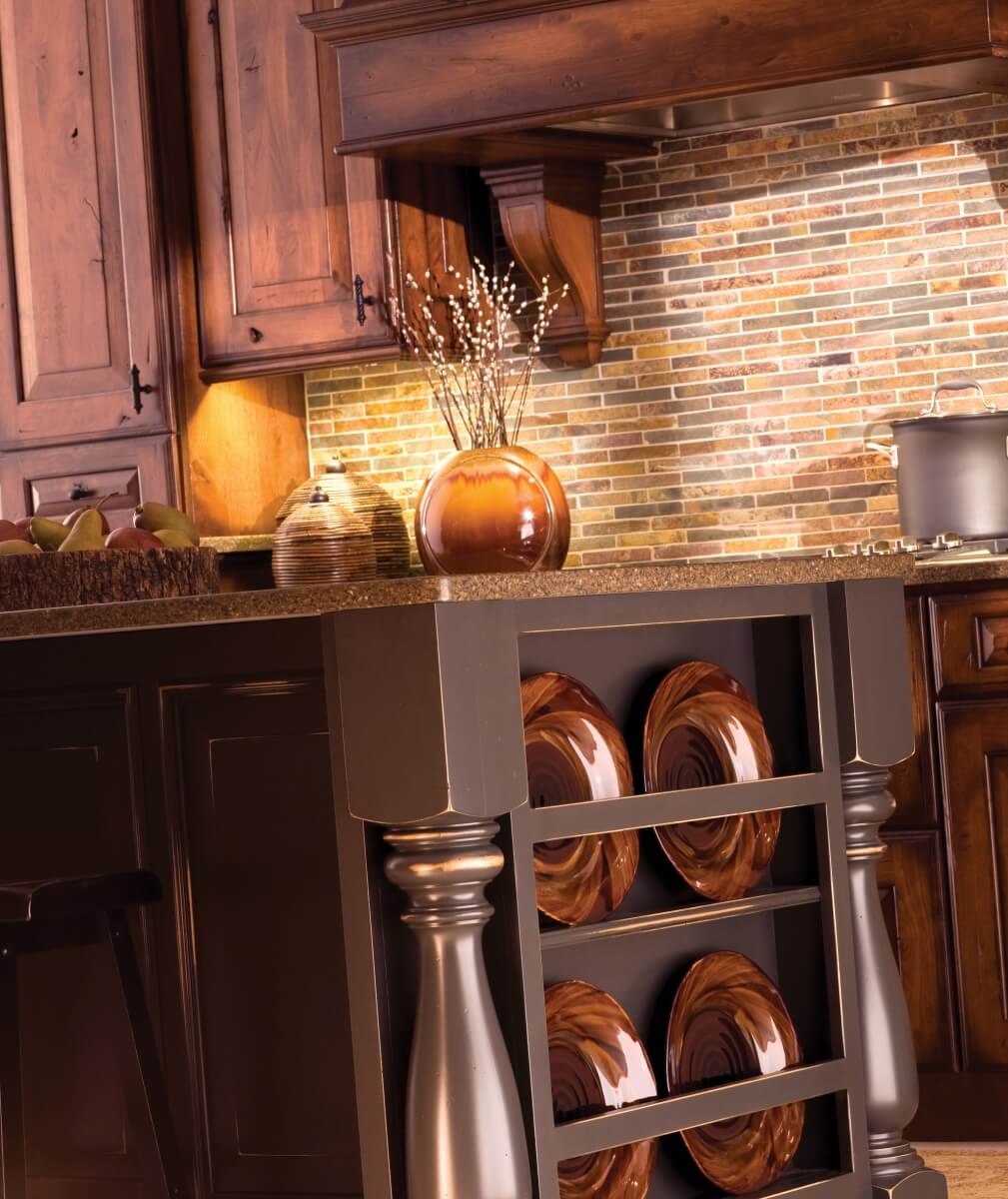 Use moldings generously (within a crown molding treatment, below a countertop or below wall cabinetry) to create a heavily sculpted appearance throughout the kitchen design.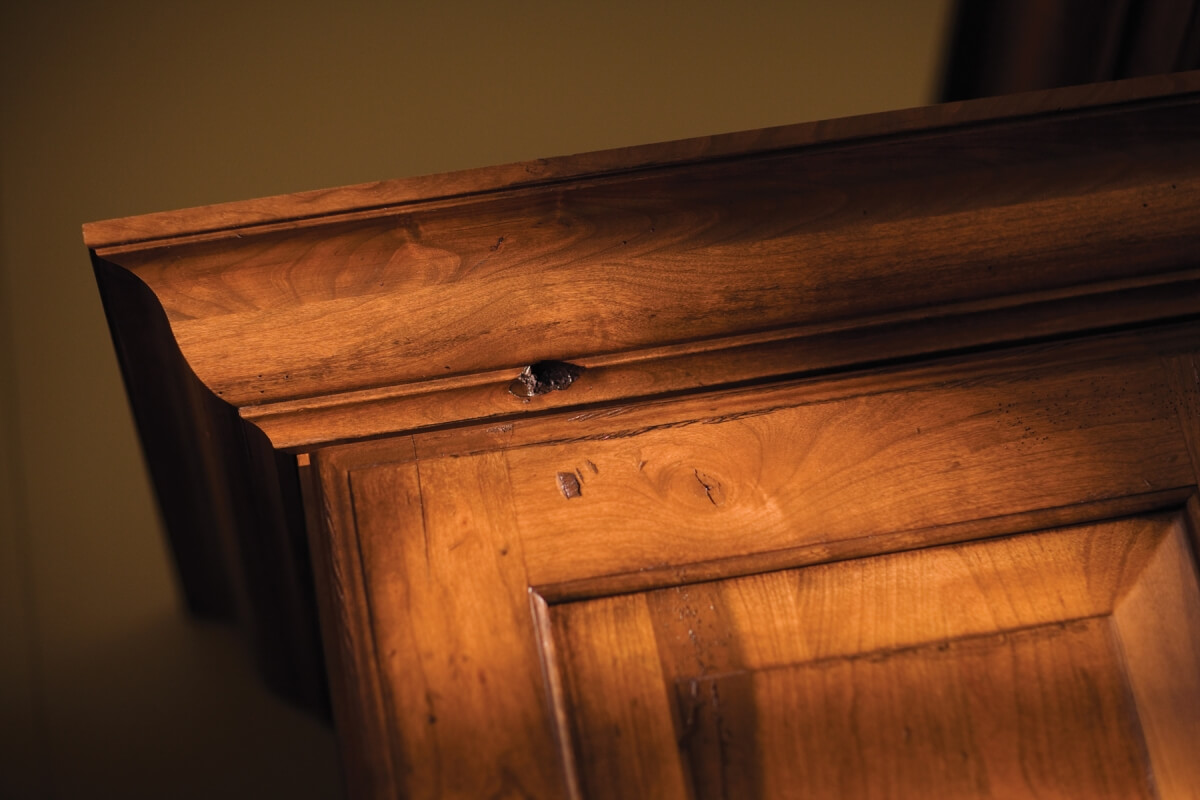 Wood species with visible knots and character marks create rustic appeal.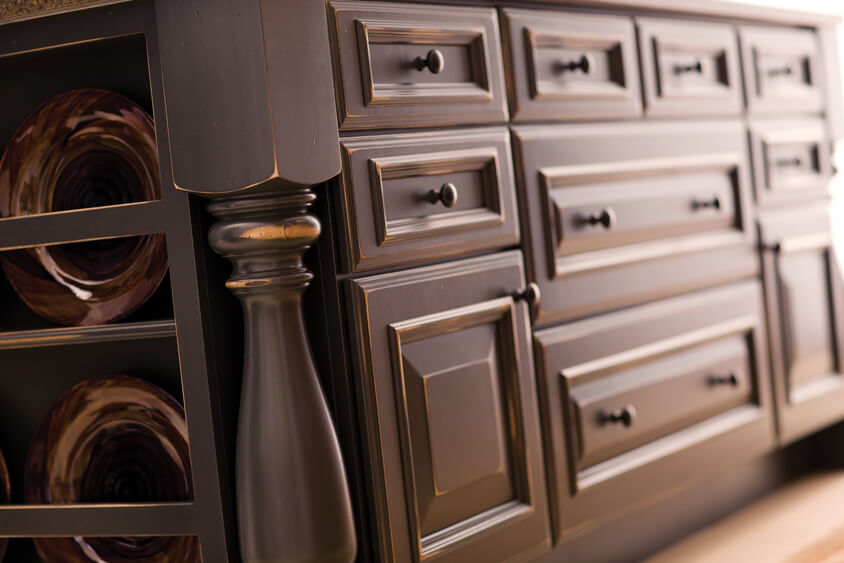 Cabinet doors and drawers on this Mountain Resort styled kitchen island feature an applied molding detail.
Choose hardware that has a rustic design, and a blackened or burnished finish.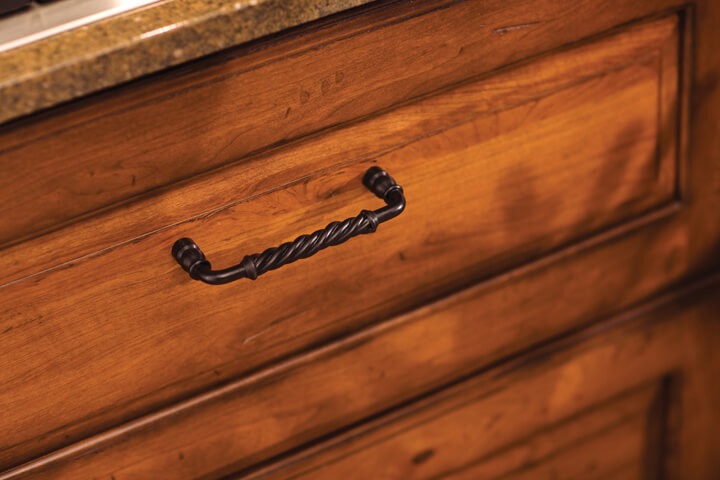 Is Mountain Resort your interior design style?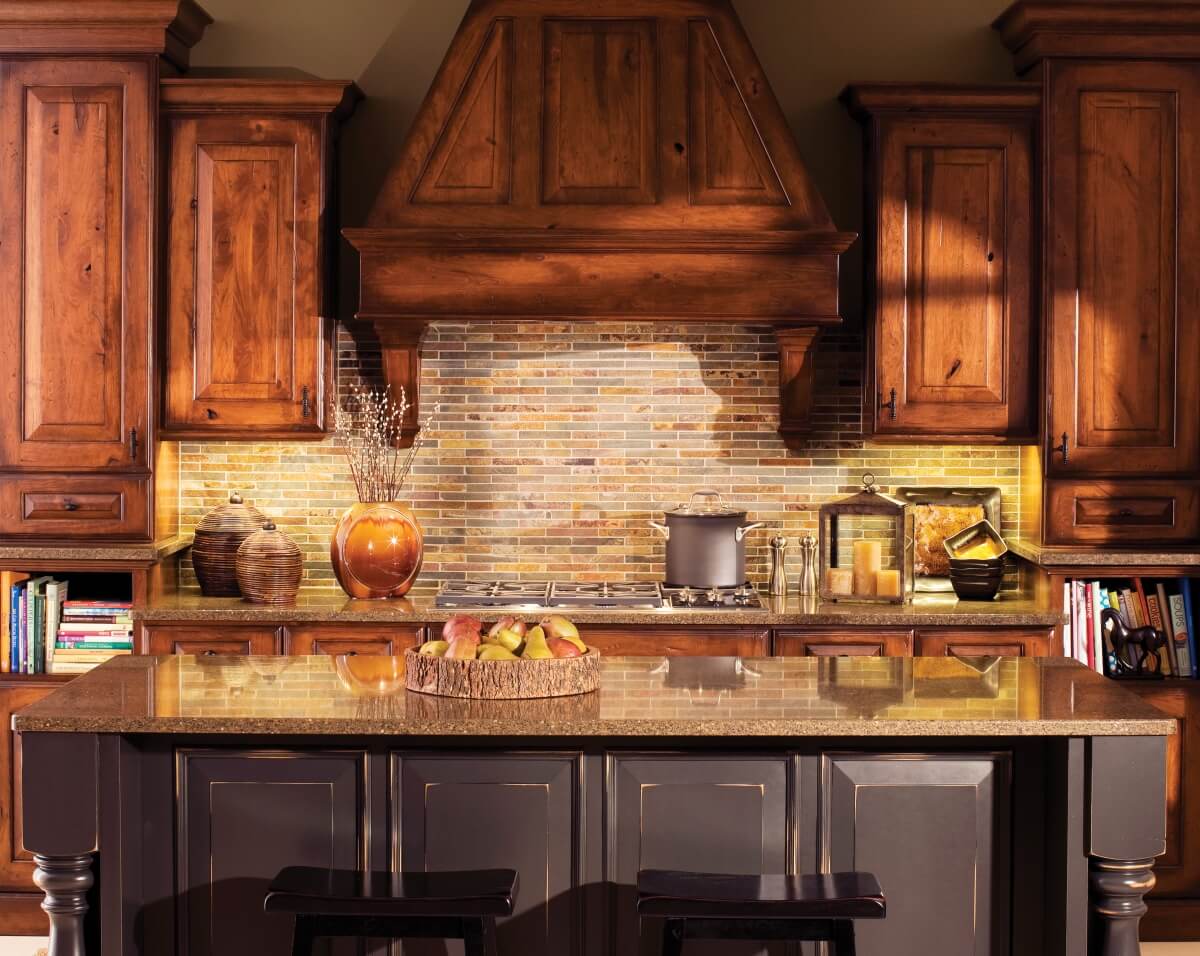 The backsplash tile features a rough-hewn, stone texture and earthy coloring.