Beautiful kitchens and baths from coast to coast are incorporating Dura Supreme's Weathered finish collection, creating some truly unique looks!  Our Weathered finishes are available in a variety of colors and wood species and have a uniquely textured surface that looks and feels like driftwood or weathered wood that has been reclaimed as furniture.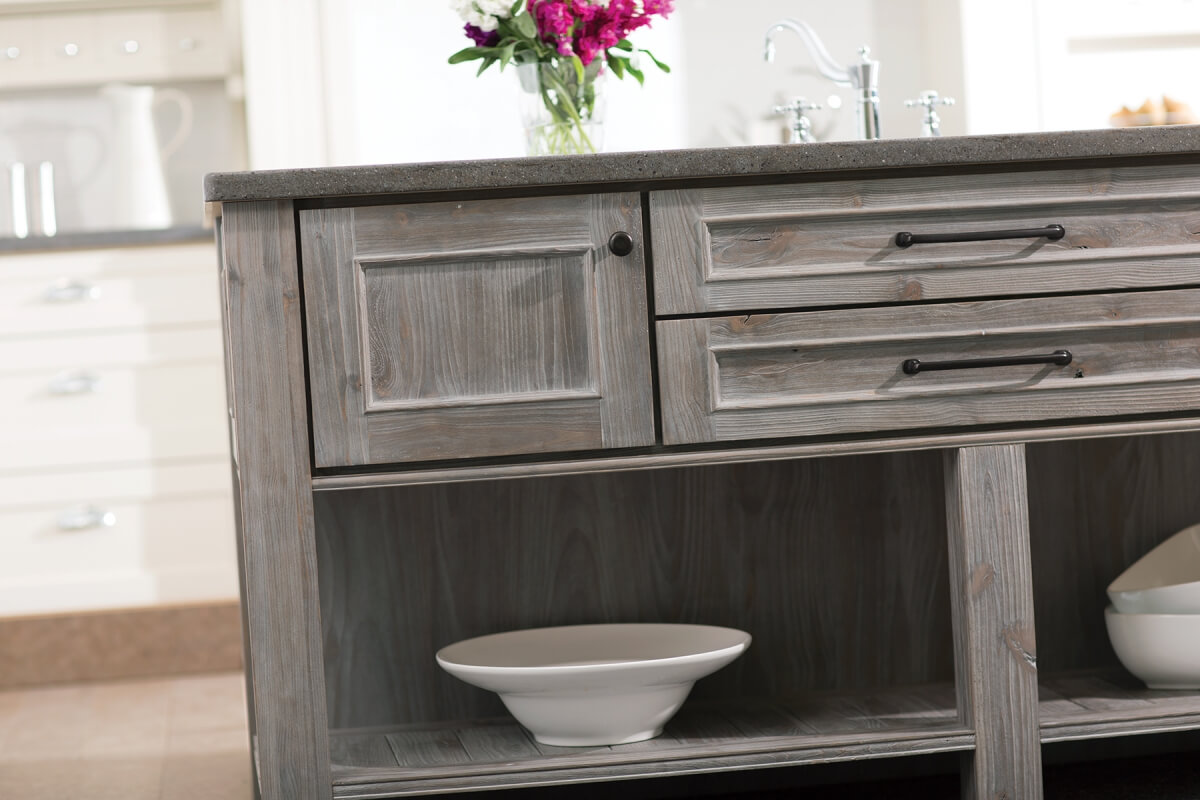 Our special finishing process raises the grain to expose swirls and patterns with a uniquely textured surface. The surface is then lightly distressed by hand to emulate age and wear. After staining, a glaze is applied to highlight the raised grain and then lightly buffed on raised edges and around knots to feature the stain color below. Because each cut of wood is unique, every Weathered finish is a one-of-a-kind rendition that looks like it has been aged and worn by time itself.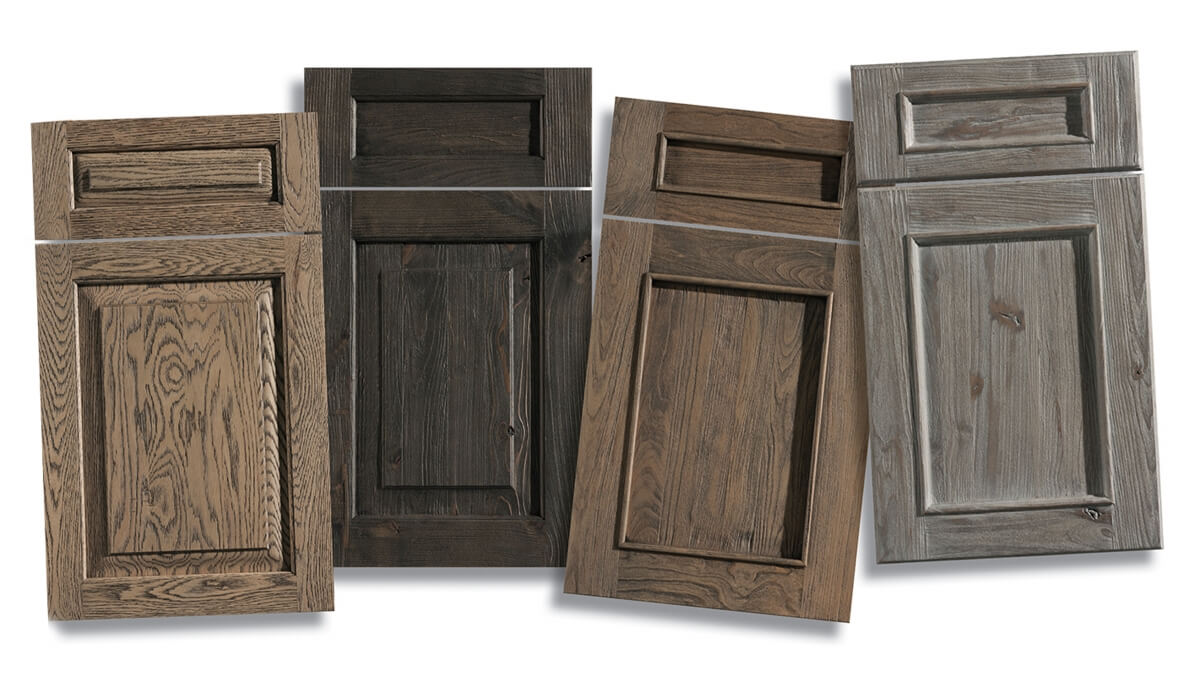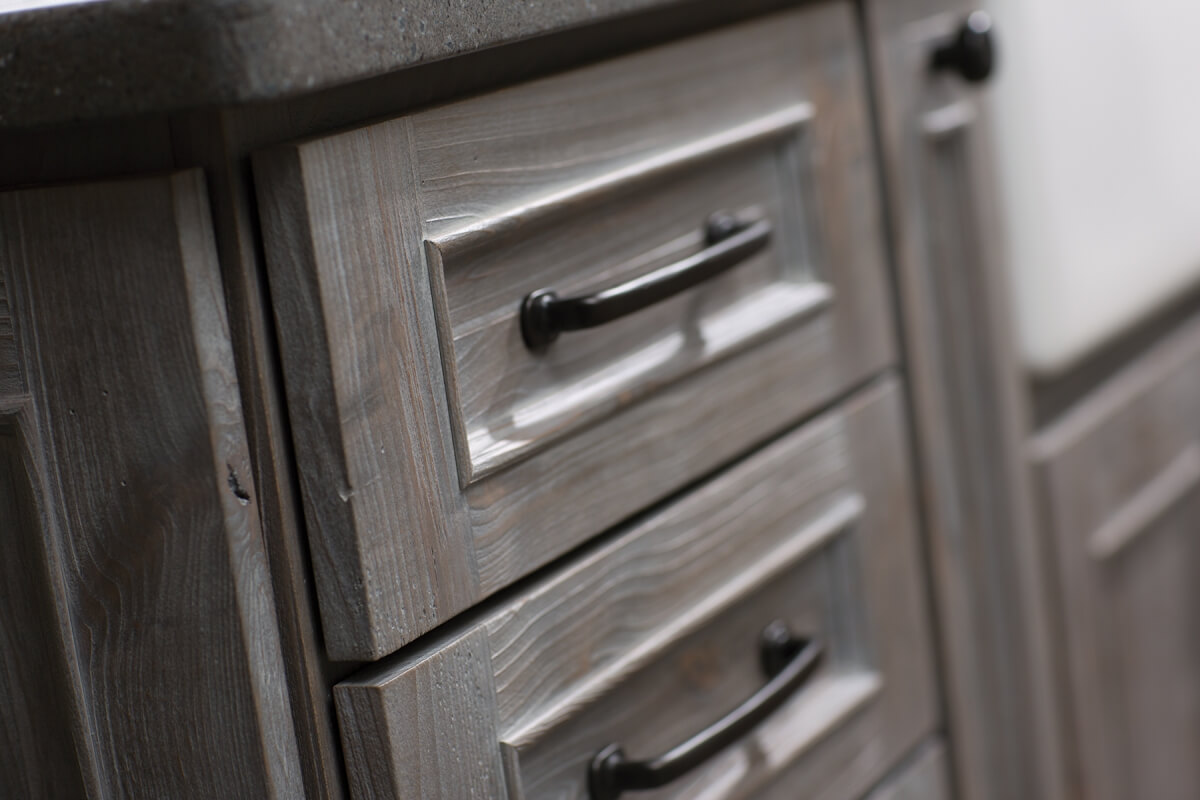 One popular way to introduce this intriguing cabinet finish into a kitchen or bath design is to use it as an accent.  A Weathered finish makes a beautiful counterpoint on a kitchen island or wood hood within a crisp, white painted kitchen.  In the kitchen pictured below, our Weathered "E" finish on Cherry was selected for the hood, the island, and the hutch, while Classic White Paint was selected for the rest of the kitchen. 
By using a Weathered finish as an accent color within this kitchen, it creates a look of reclaimed wood or reclaimed furniture pieces that contrast with the crisp painted finish on the cabinetry.  Even the chrome on the light fixtures and the door & drawer hardware create a polished contrast to the rustic look of our Weathered finishes.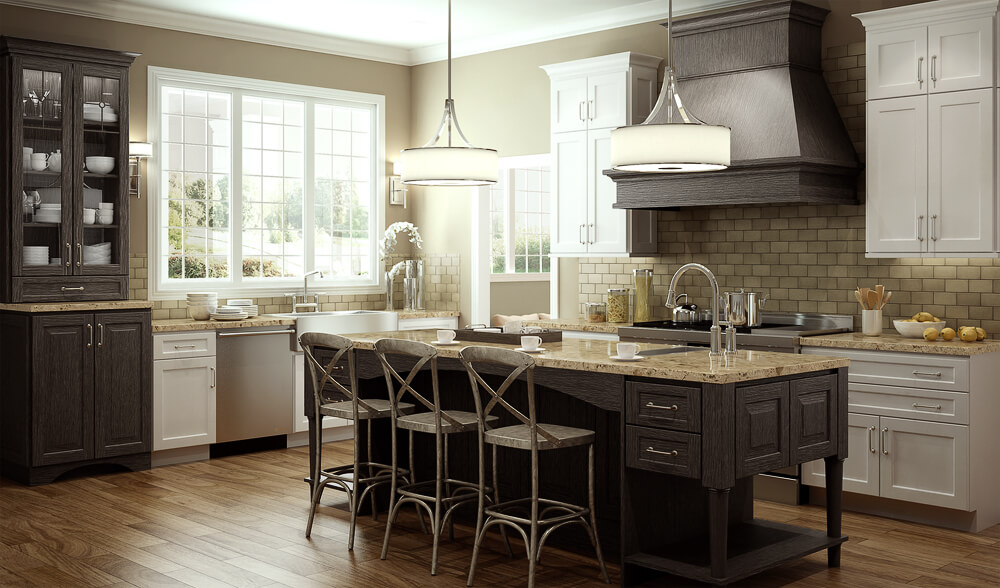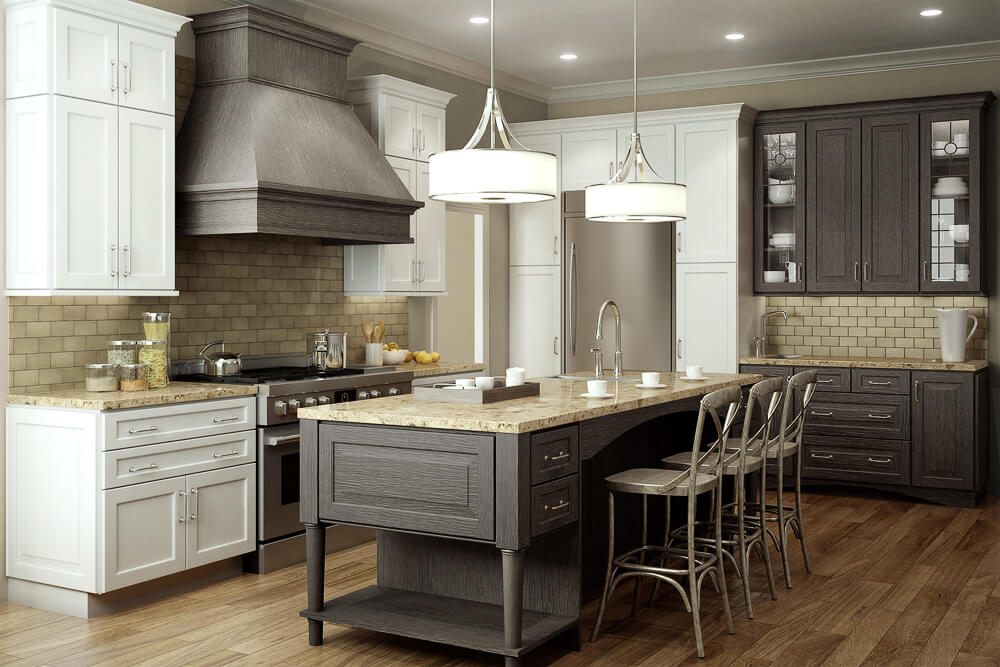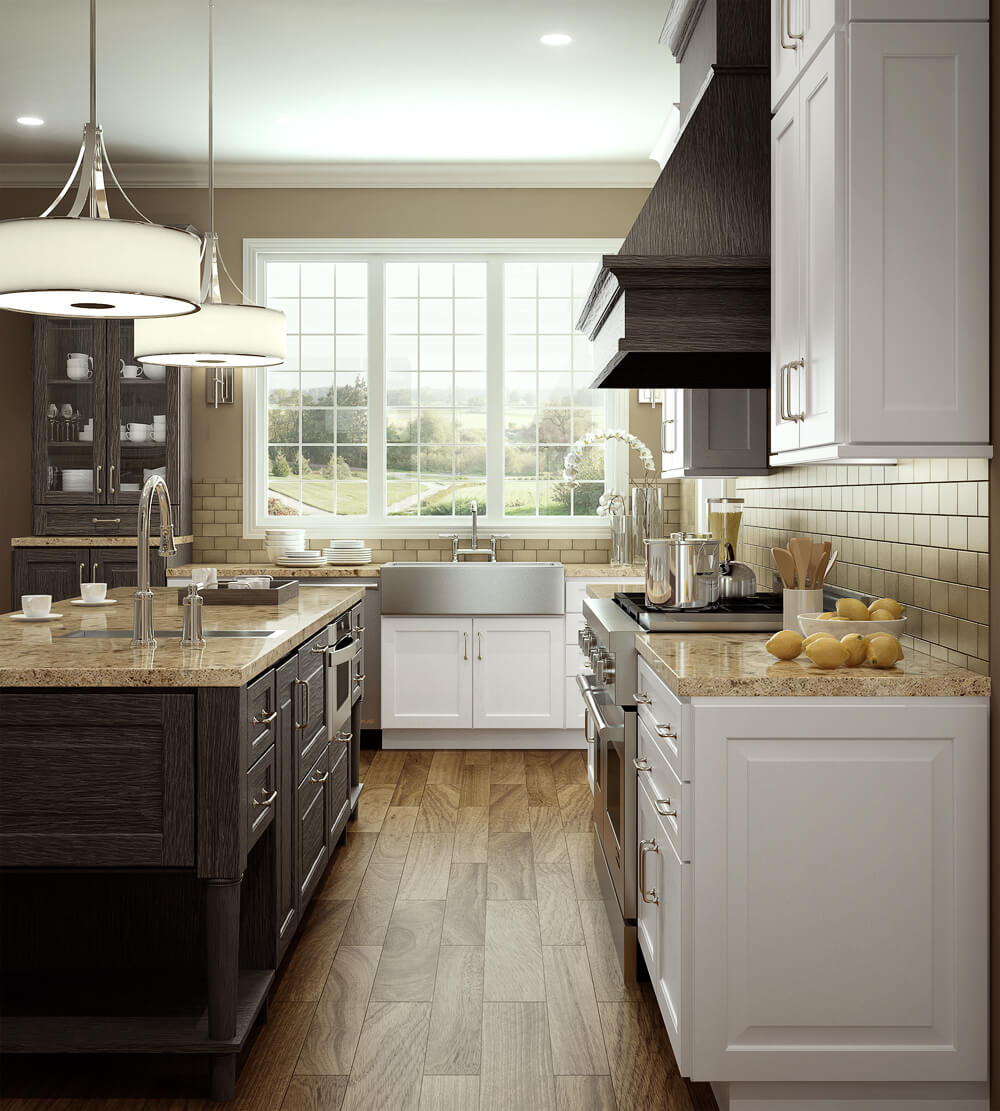 This bathroom design combines gray and Weathered finishes to create a modern beach cottage feel. The designer used our Weathered "A" finish on Red Oak to accent the ship lap inspired wall detail and vanity mirror. The end result is stunning!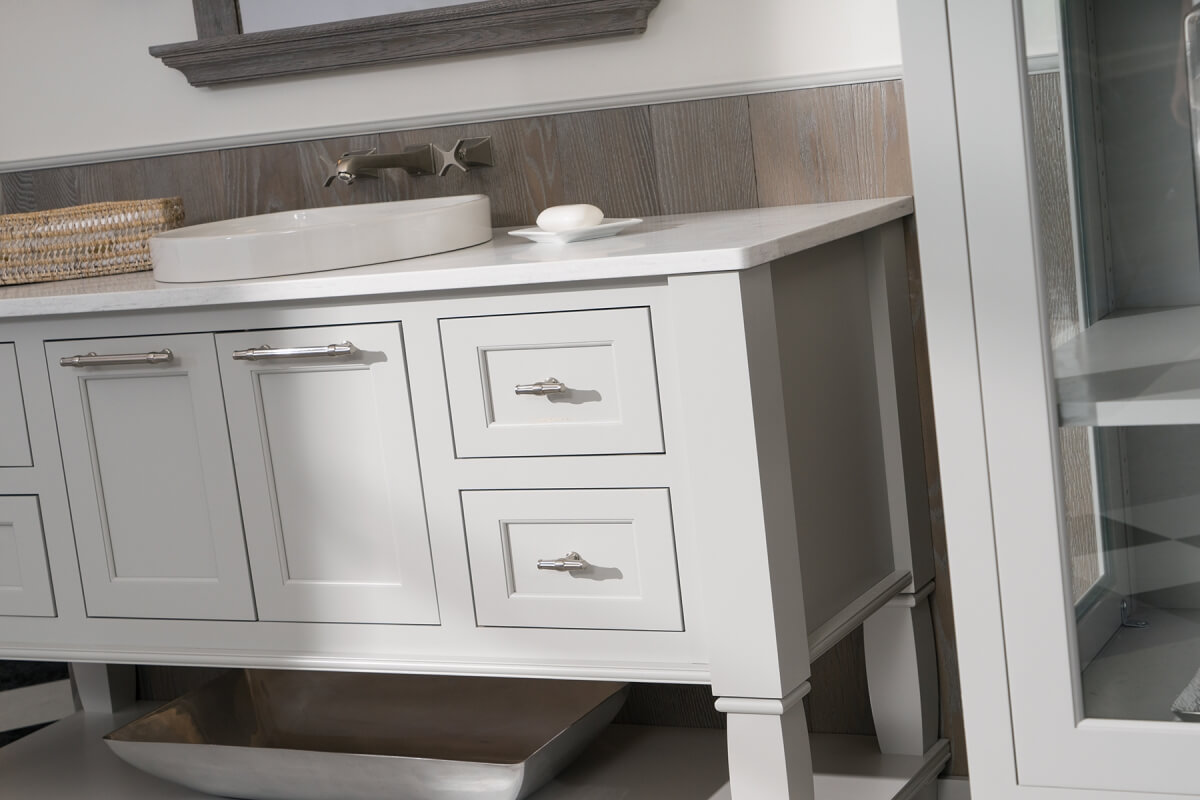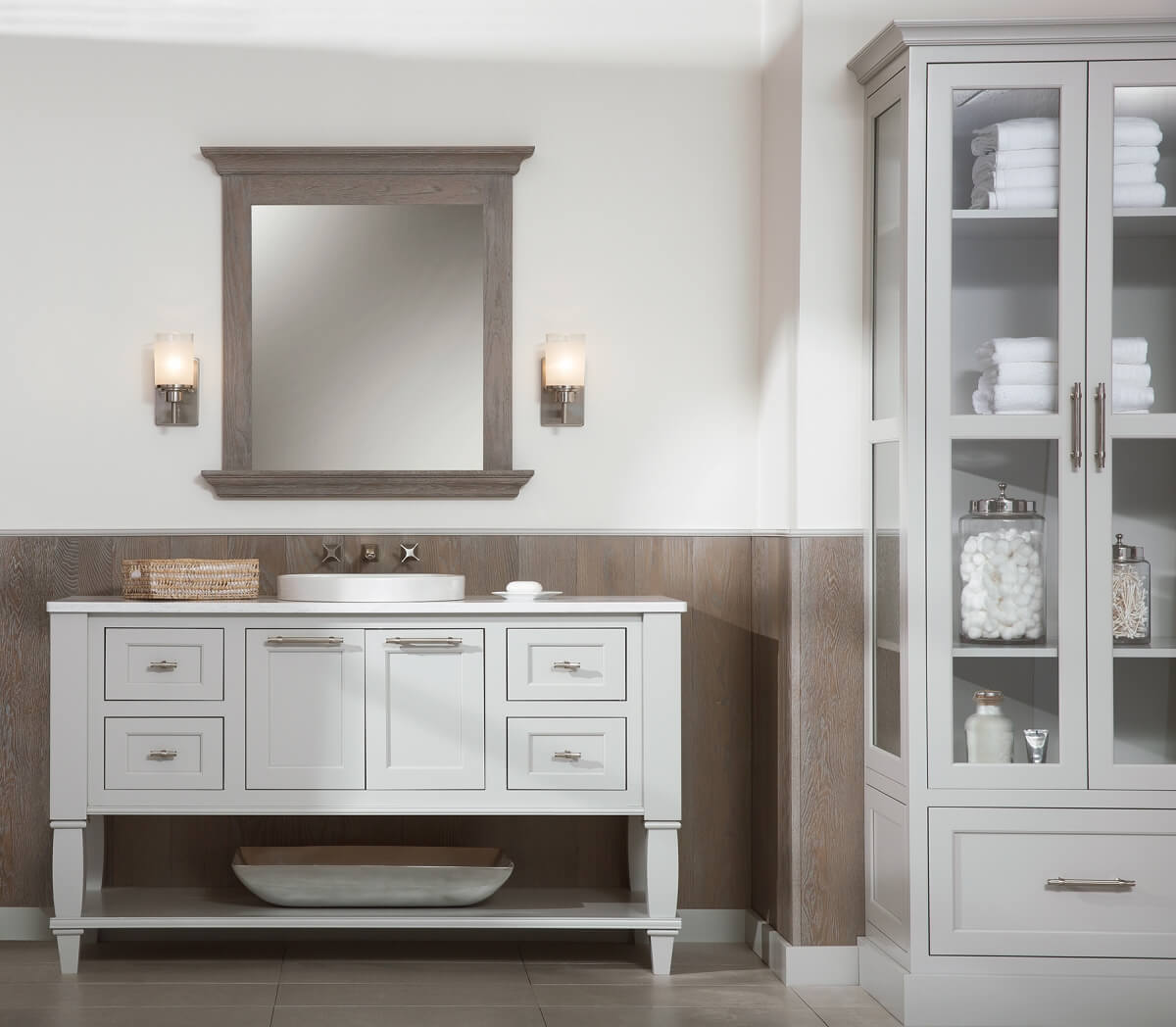 Where will you use this softly weathered look in your next project?