No longer the exclusive refuge of artists and college students, the loft has become a popular, edgy abode in metros across the globe. Today, fashionable loft environments offer an attractive alternative to suburbia, for those who appreciate the culture and diversity of these downtown digs.  Contemporary loft environments champion the characteristic features of their early bohemian counterparts; soaring ceilings with exposed ductwork and support beams, open, airy spaces with minimal walls, vintage flooring or brickwork and floor-to-ceiling windows that frame dramatic city skylines.  Within this framework, loft-style was born and has developed into its own notable design theme with clean, minimalistic lines, industrial influences, neutral or monochromatic colors, and natural materials.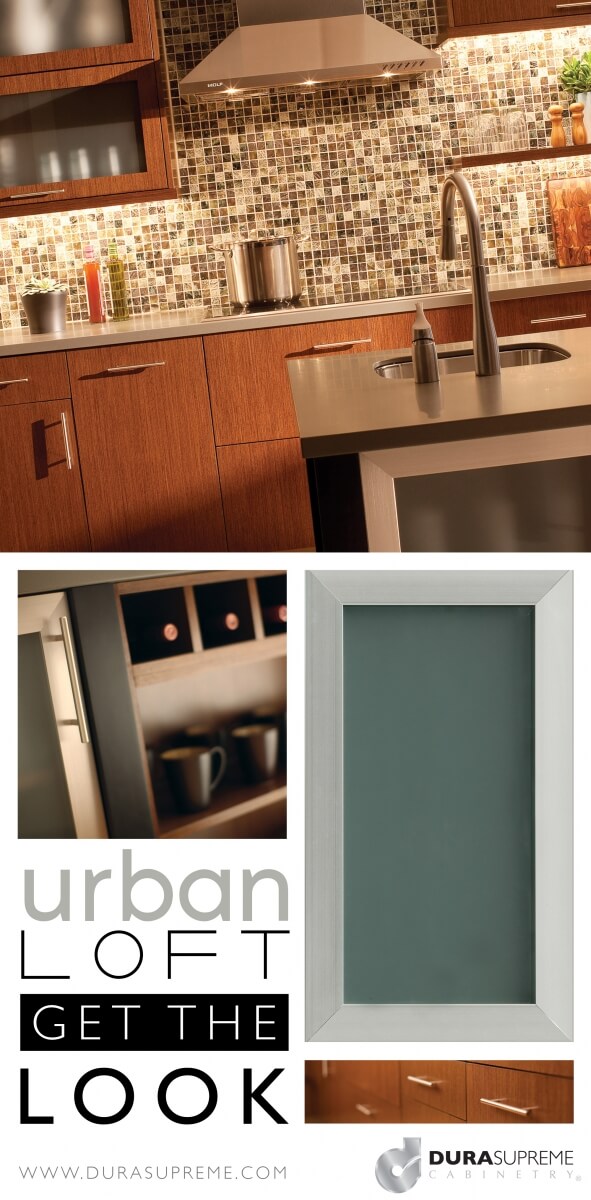 History of the Urban Loft Interior Design
Originating in Paris in the 1800s, artists established studios in old buildings with high ceilings and open spaces to accommodate the oversize paintings popular at that time.  Loft living caught on in the 1940s in New York's SoHo district, when struggling artists moved into abandoned warehouses, and began to idealize the multi-use space that accommodated both work and home.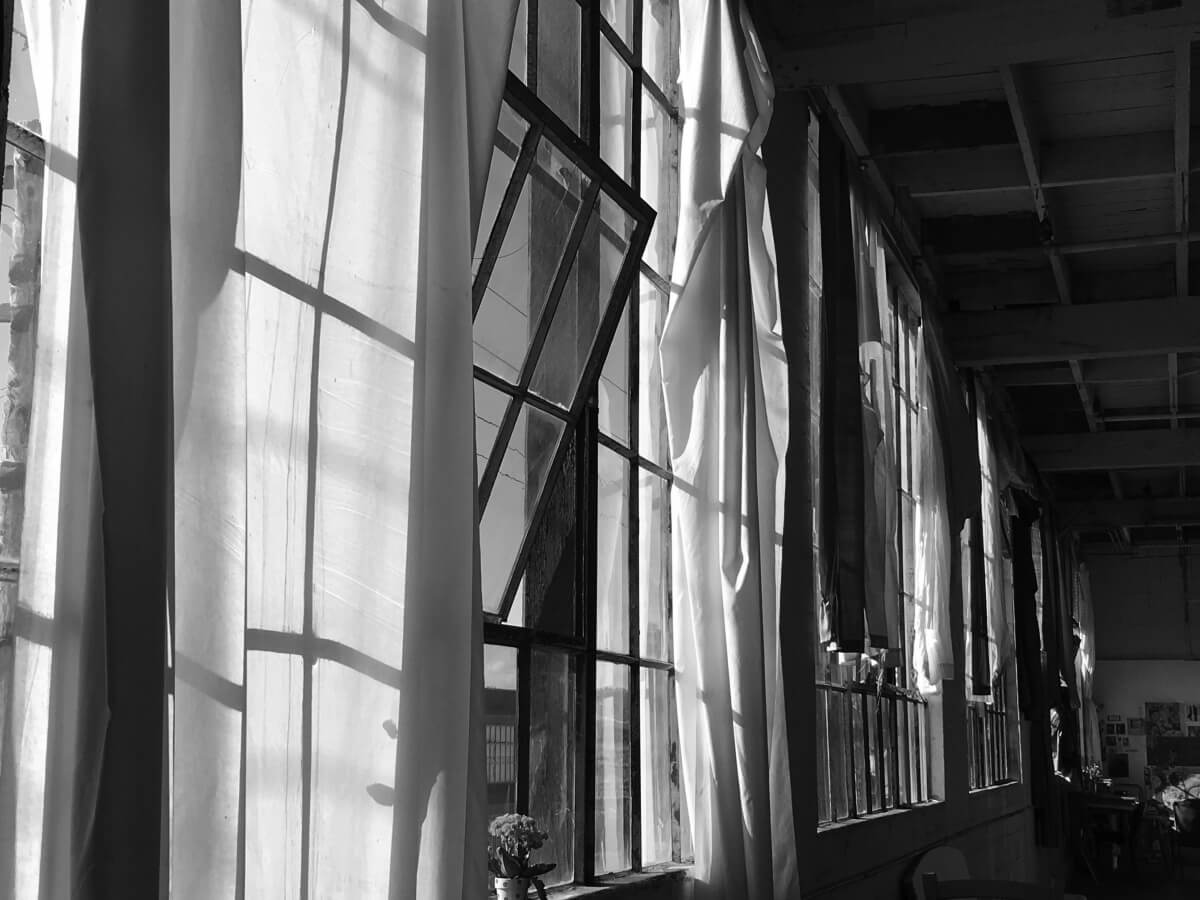 The Urban Loft Color Palette
Both ends of the color spectrum are popular including neutral colors and natural wood grains, as well as dark cabinet finishes and monochromatic color schemes.  Materials can also include sleek laminates, textured foils, and glossy acrylics.  Also, consider Dura Supreme's collection of exotic veneers for cutting-edge contemporary kitchen design.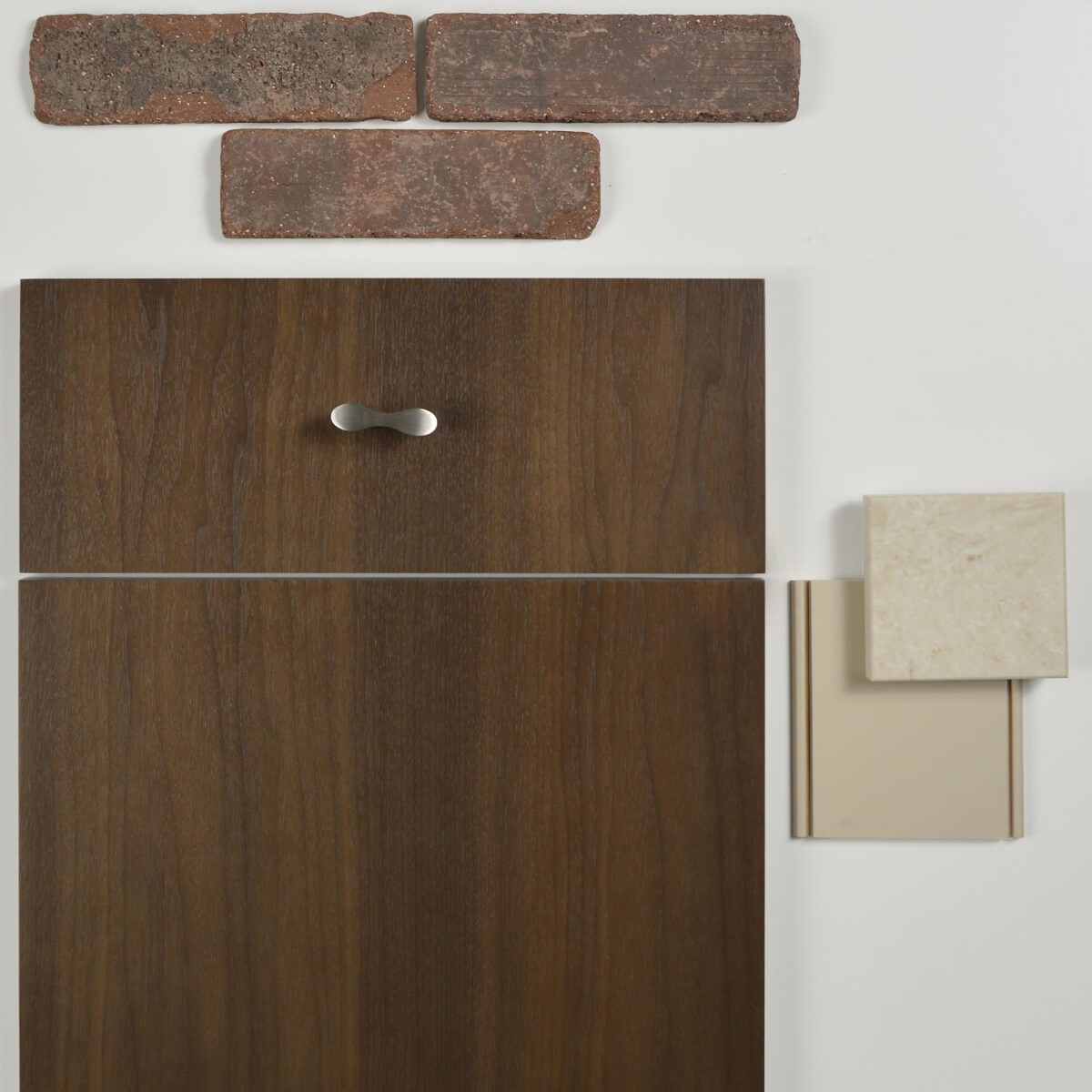 The straight, linear look of our Moda veneered cabinet door is a trademark of classic Urban Loft kitchen designs.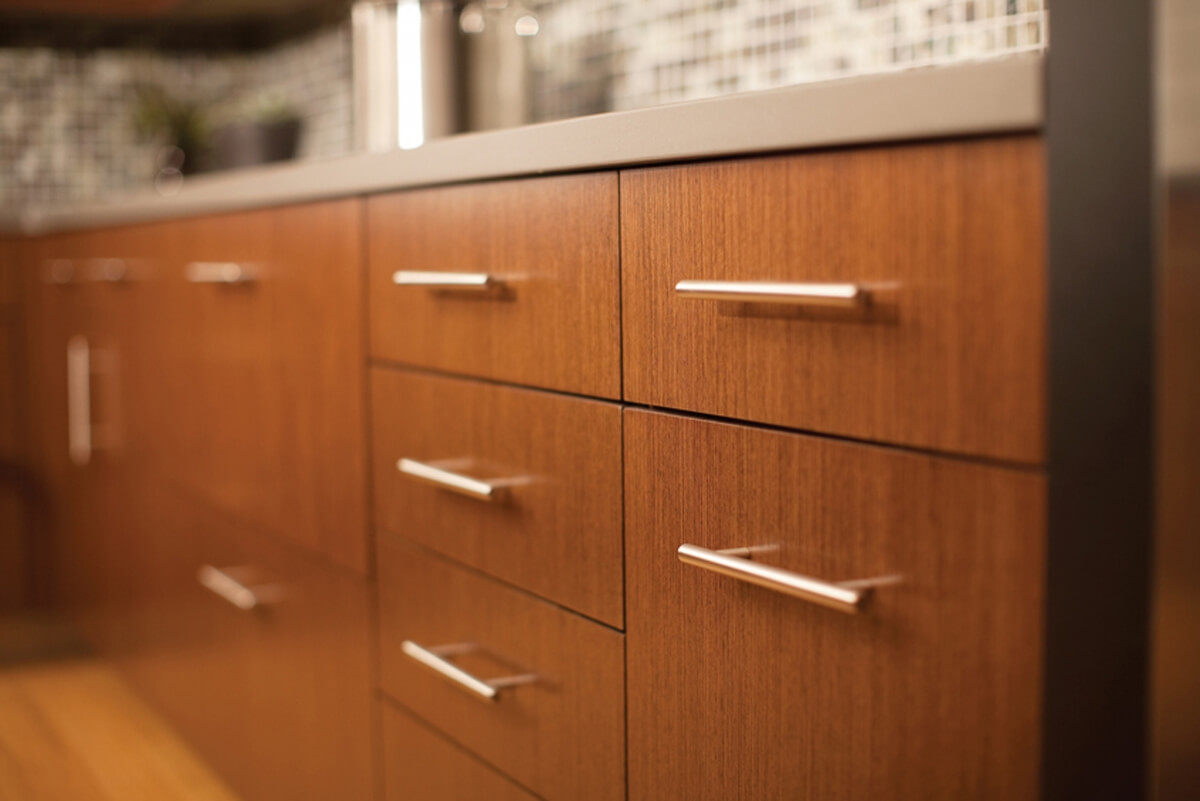 Dark and dramatic cabinet finishes on slab cabinet doors add a lofty look to a kitchen design.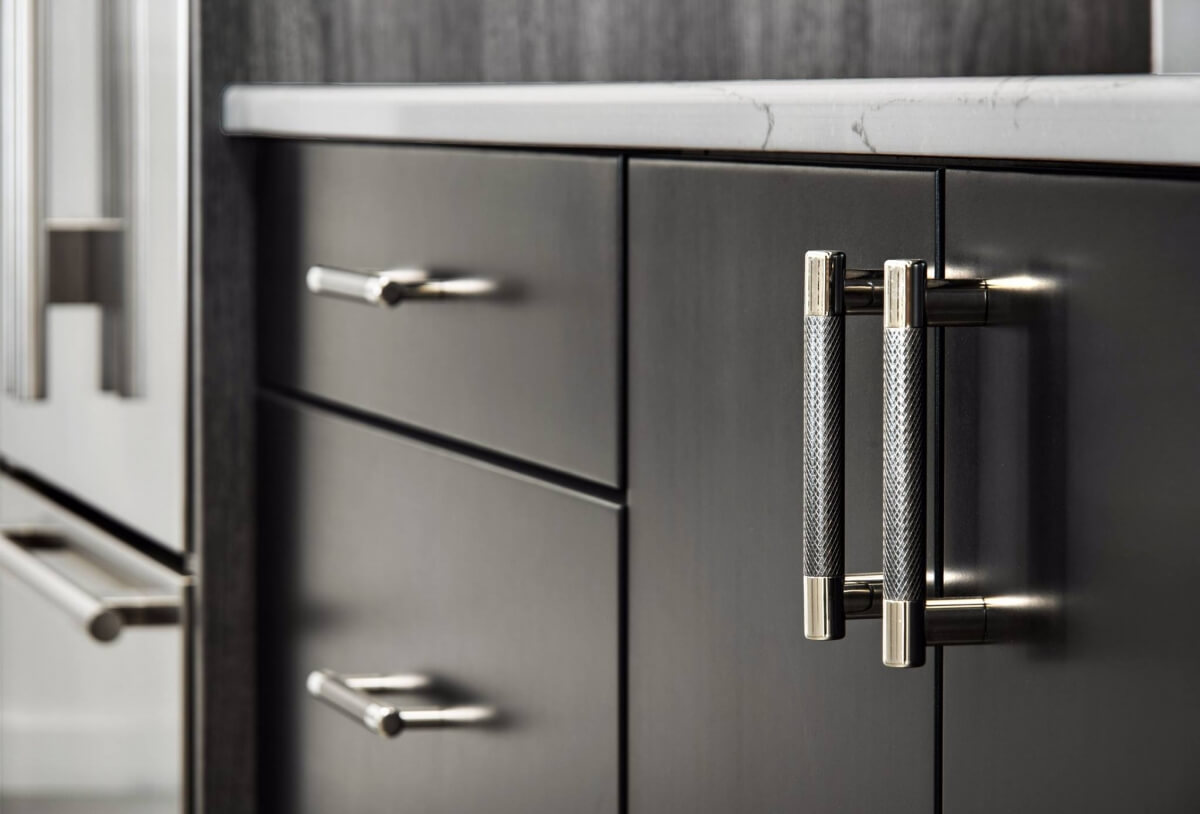 Selecting Urban Loft Style Cabinetry
For Urban Loft styling, consider contemporary styled cabinet door styles with a sleek, minimalistic design.  Primarily slab cabinet door styles with the occasional flat panel door.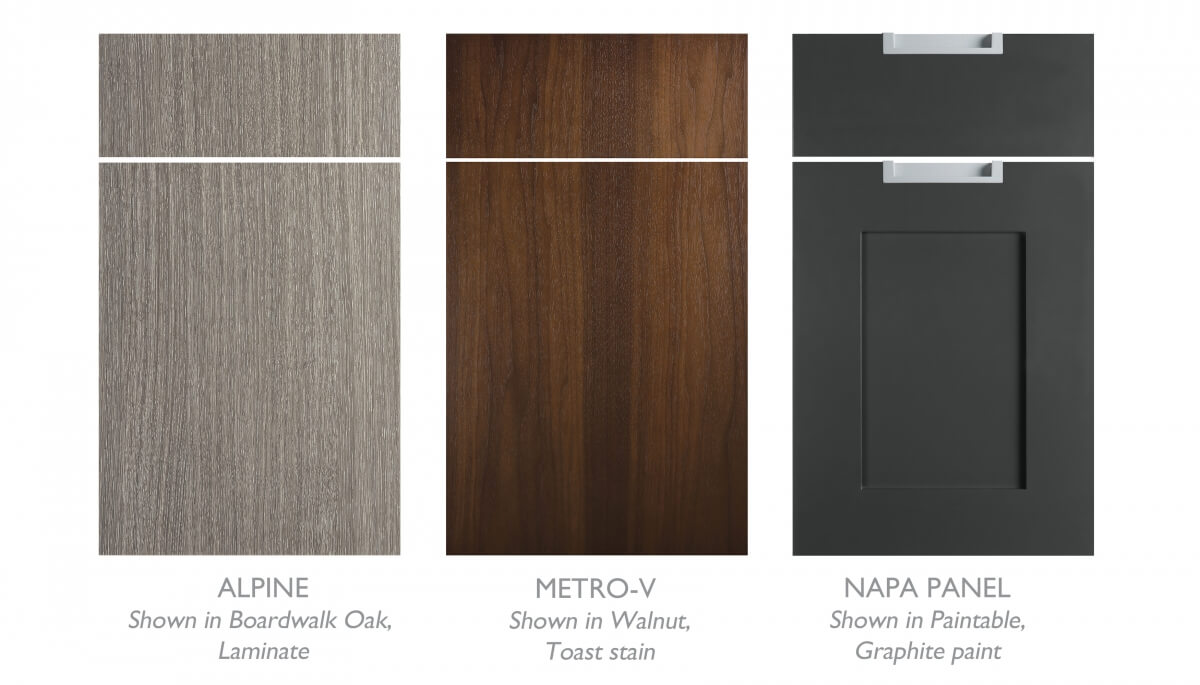 Since natural and brushed metals are popular accents for loft environments, you'll find aluminum framed cabinetry doors in various finishes used for accent cabinetry.
Design Elements of Urban Loft
In keeping with the overall style of a modern loft space, kitchens are usually furnished with design elements in natural, yet sleek materials like stone, concrete, wood, stainless steel, and glass.  Materials favor a neutral or monochromatic color palette, with occasional dramatic punches of color.  Contemporary design appeals to the urban professional and the young at heart, who appreciate the cultural diversity of a downtown dwelling or clean, simple lines.
Inspiration can be found in the raw materials of the building structure (metal, concrete, glass, and stone) and used as design elements within the kitchen. Natural textures and brushed metals are commonly used to create accents throughout Urban Loft interior designs.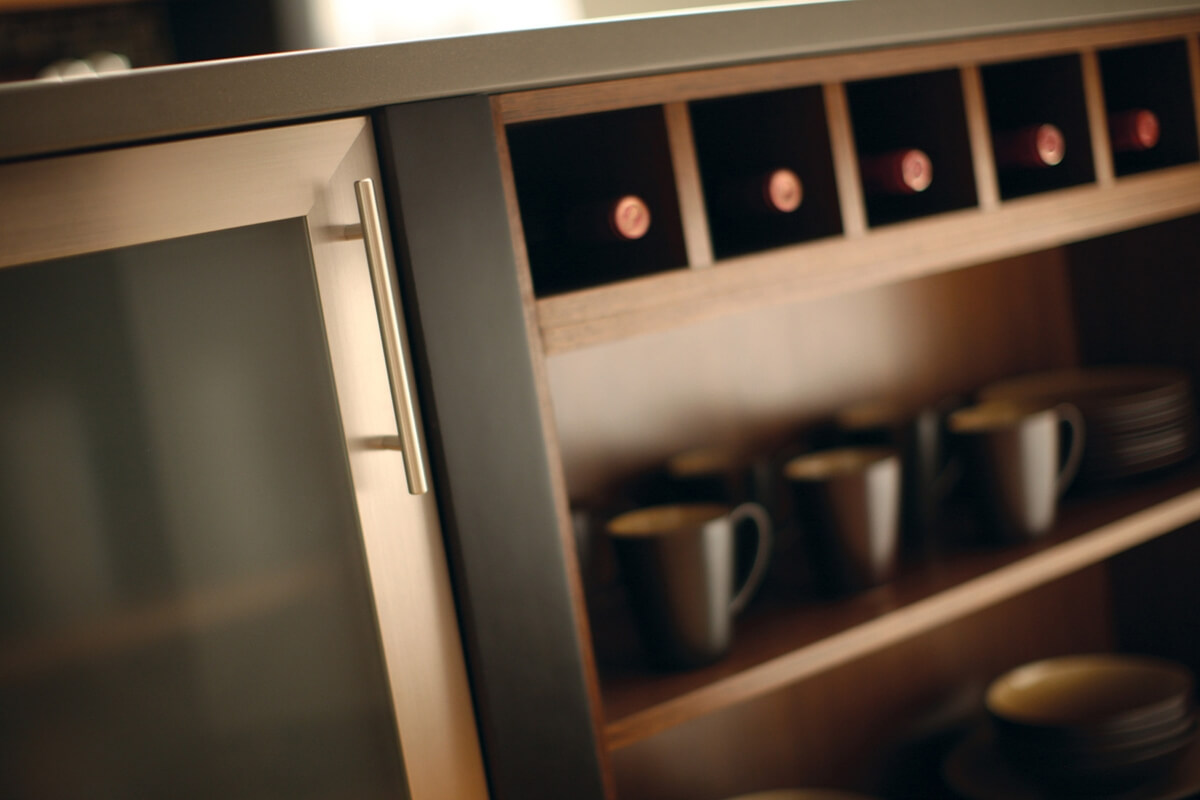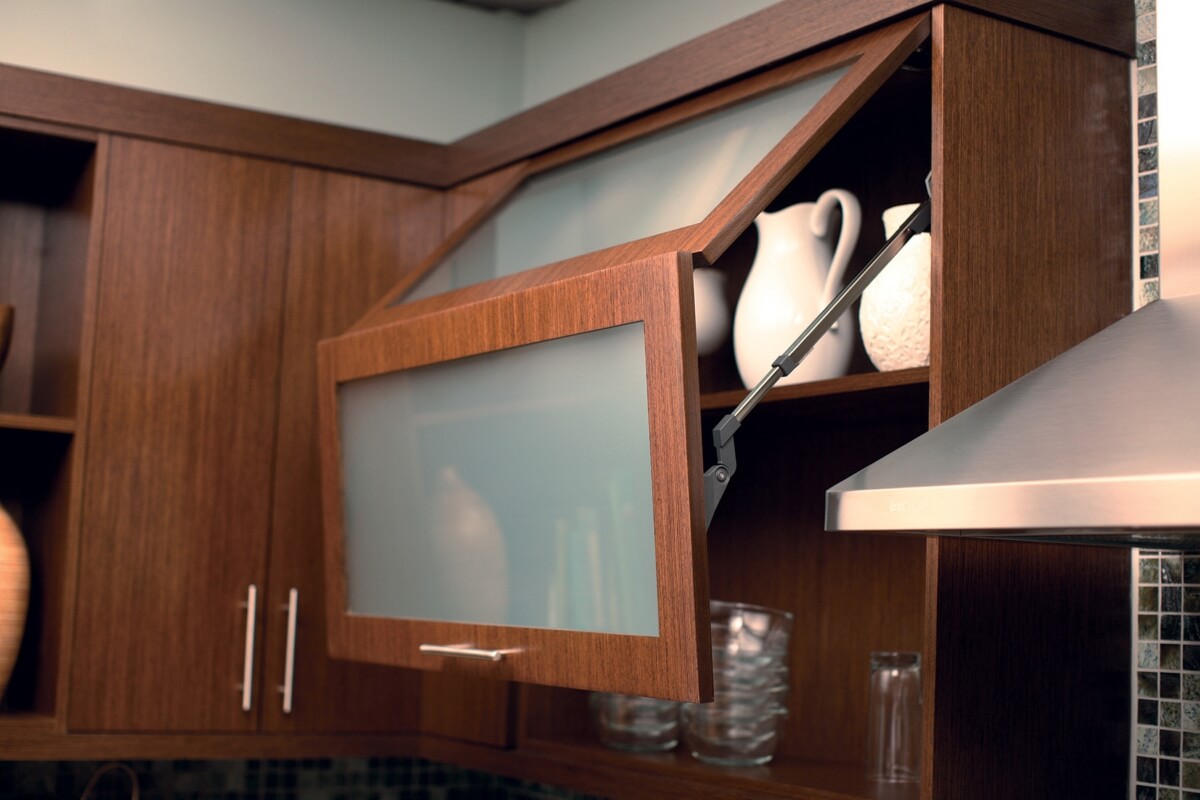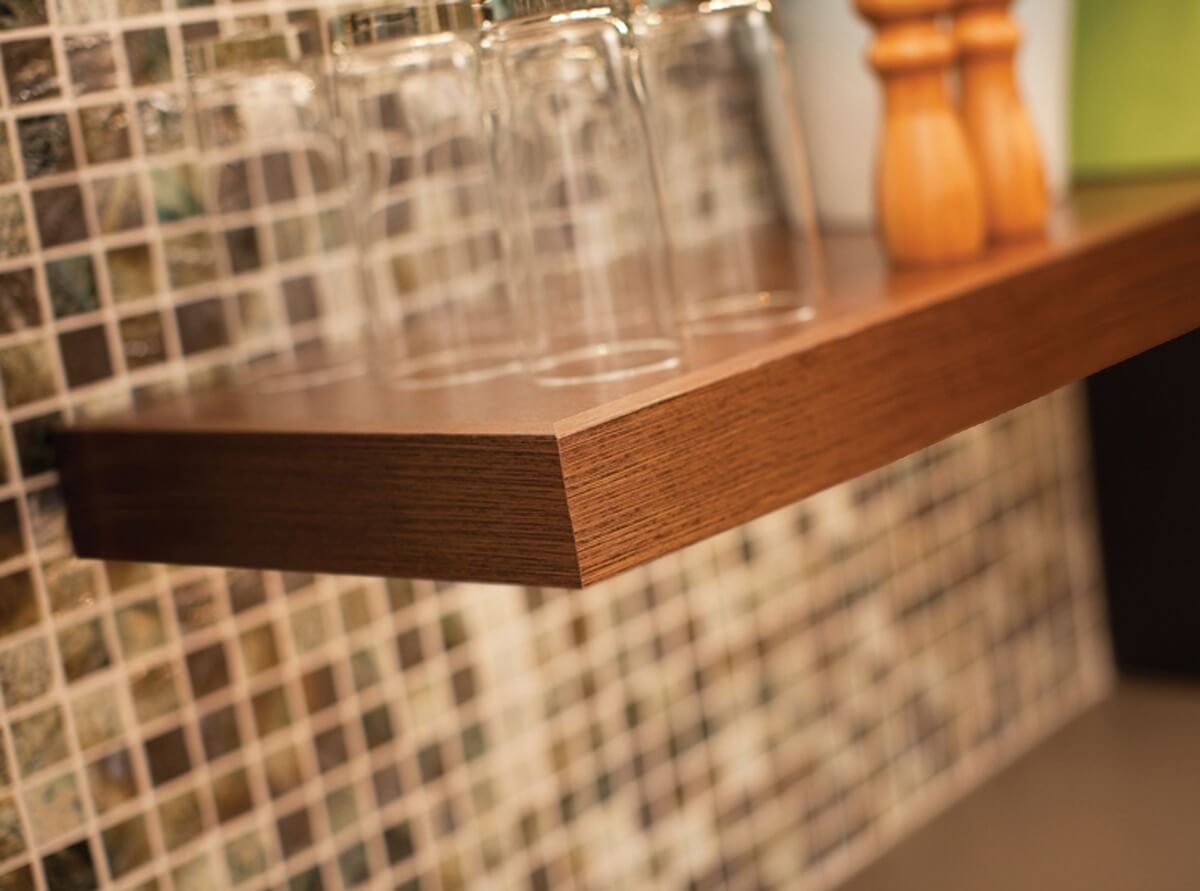 Is Urban Loft your interior design style?
Browse this photo gallery to be inspired by a collection of Urban Loft styled kitchens.