Purist contemporary design has embraced horizontal grain for a number of years, but as soft contemporary and transitional looks have become more mainstream, the horizontal grain look is popping up more and more on homeowner wish lists.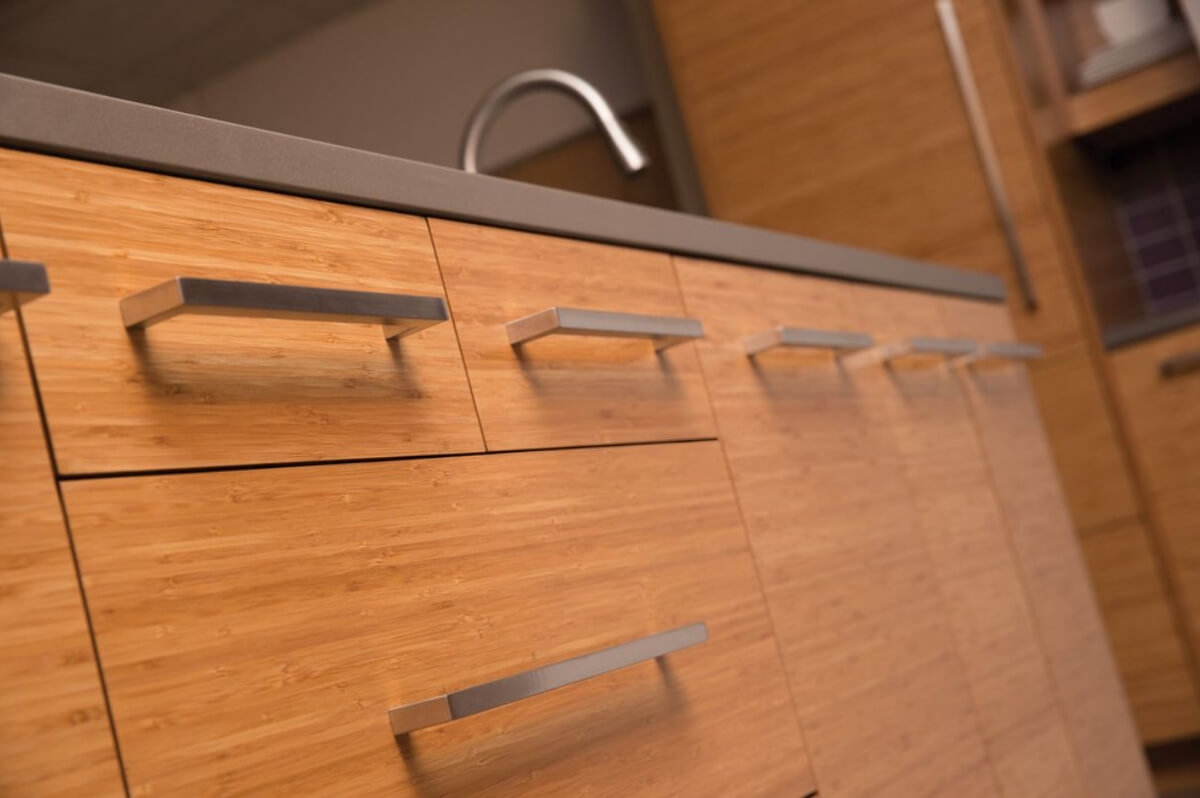 Dura Supreme recently completed a photoshoot featuring a Bamboo kitchen with horizontal grain.  Homeowners love the look of natural materials that feature beautiful grain pattern and texture and want to translate that into a clean, modern design.  Horizontal grain offers that sleek, clean style without resorting to high gloss and uber-contemporary looks that consumers fear will soon be out of date.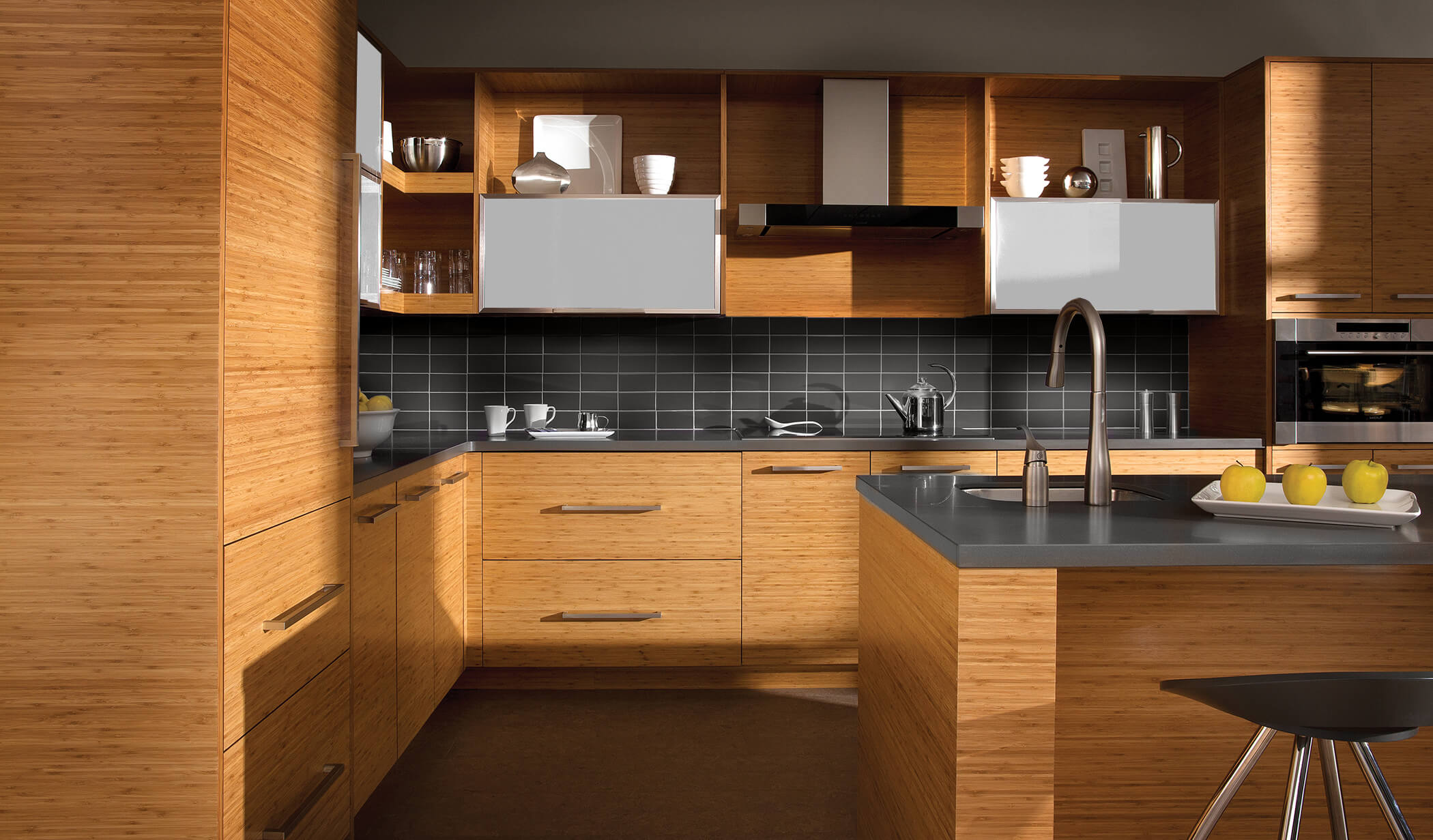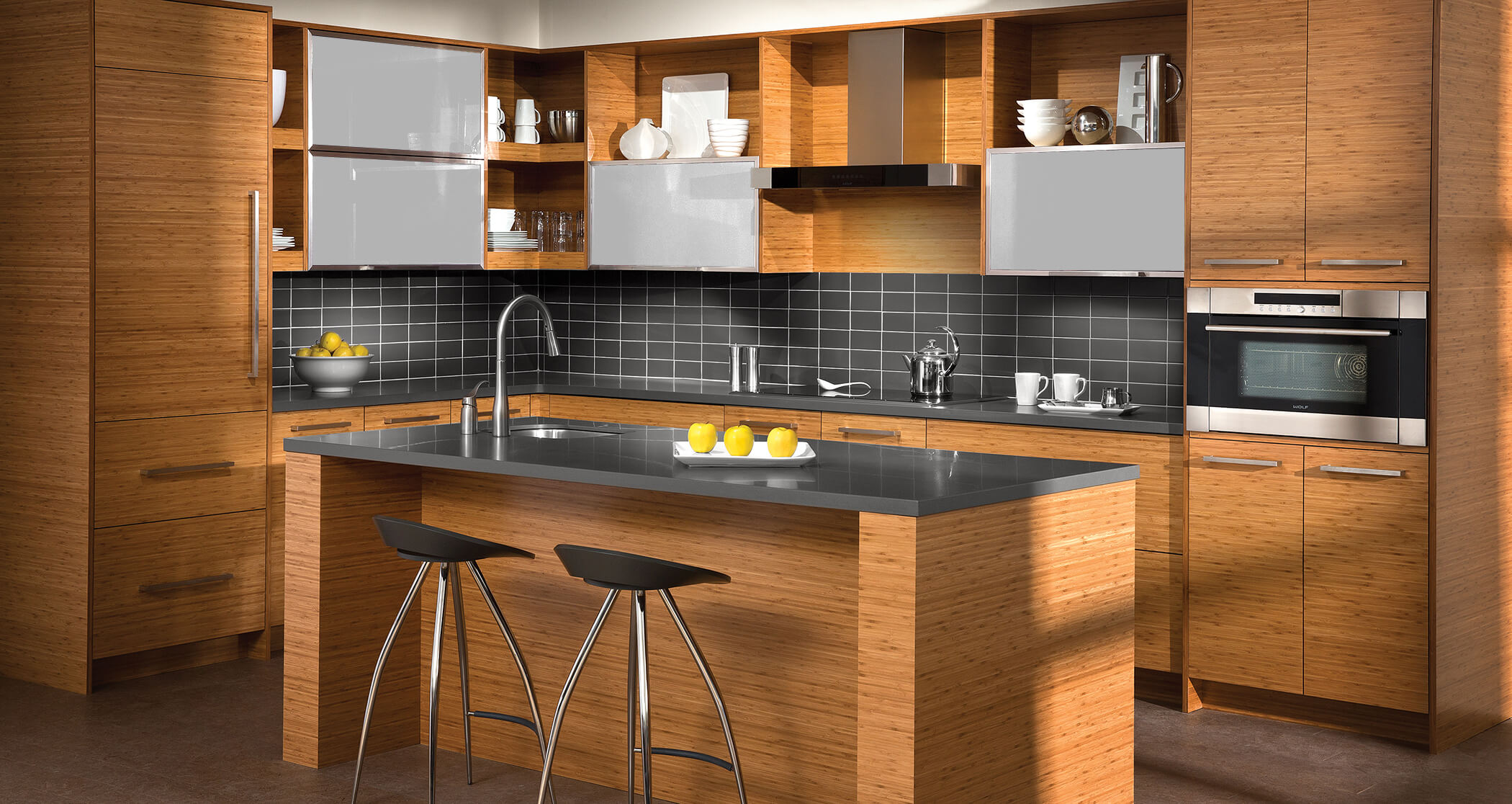 A quick look through the popular Houzz (www.houzz.com) website shows many examples of how horizontal grain kitchen cabinets can be utilized to create intriguing and personal designs.
The kitchens above demonstrate a "soft contemporary" look with an emphasis on natural materials, grain texture, and horizontal grain.
Use Horizontal Grain Cabinets as an Accent
Another idea for utilizing horizontal grain if you love the look but don't want to fully commit is to use it as an accent within the kitchen.  The images below demonstrate this look.
In the image below, the horizontal grain is used only on the hood and island area as an accent to the white-painted cabinetry in the rest of the kitchen.
The images below also demonstrate horizontal grain used only as an accent.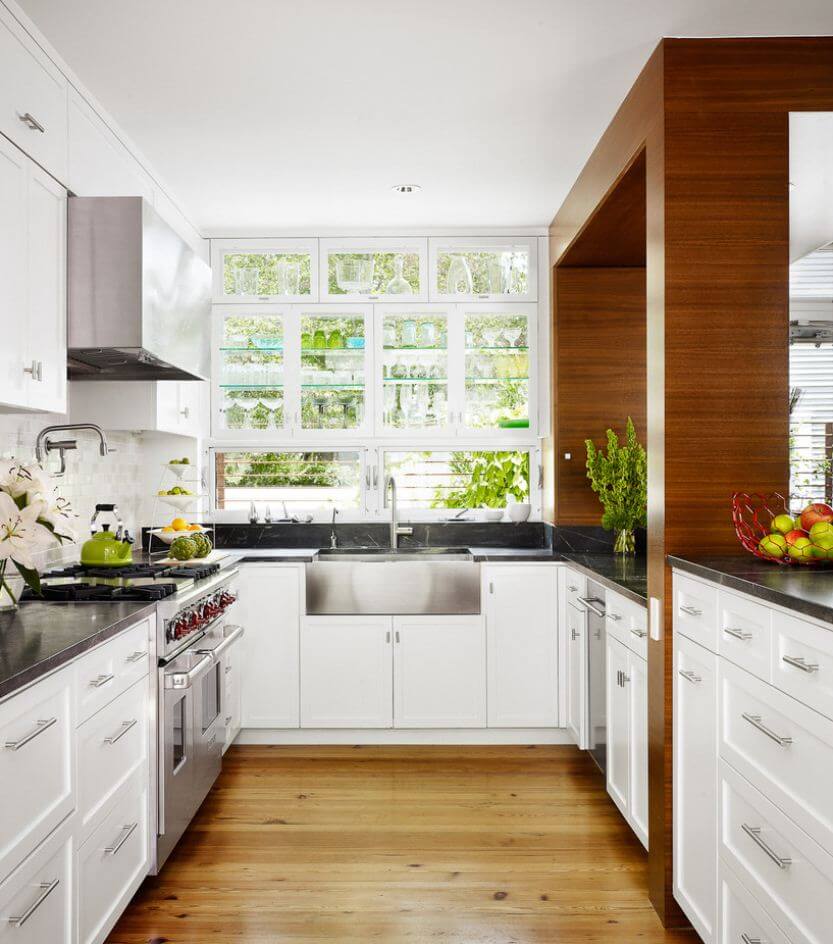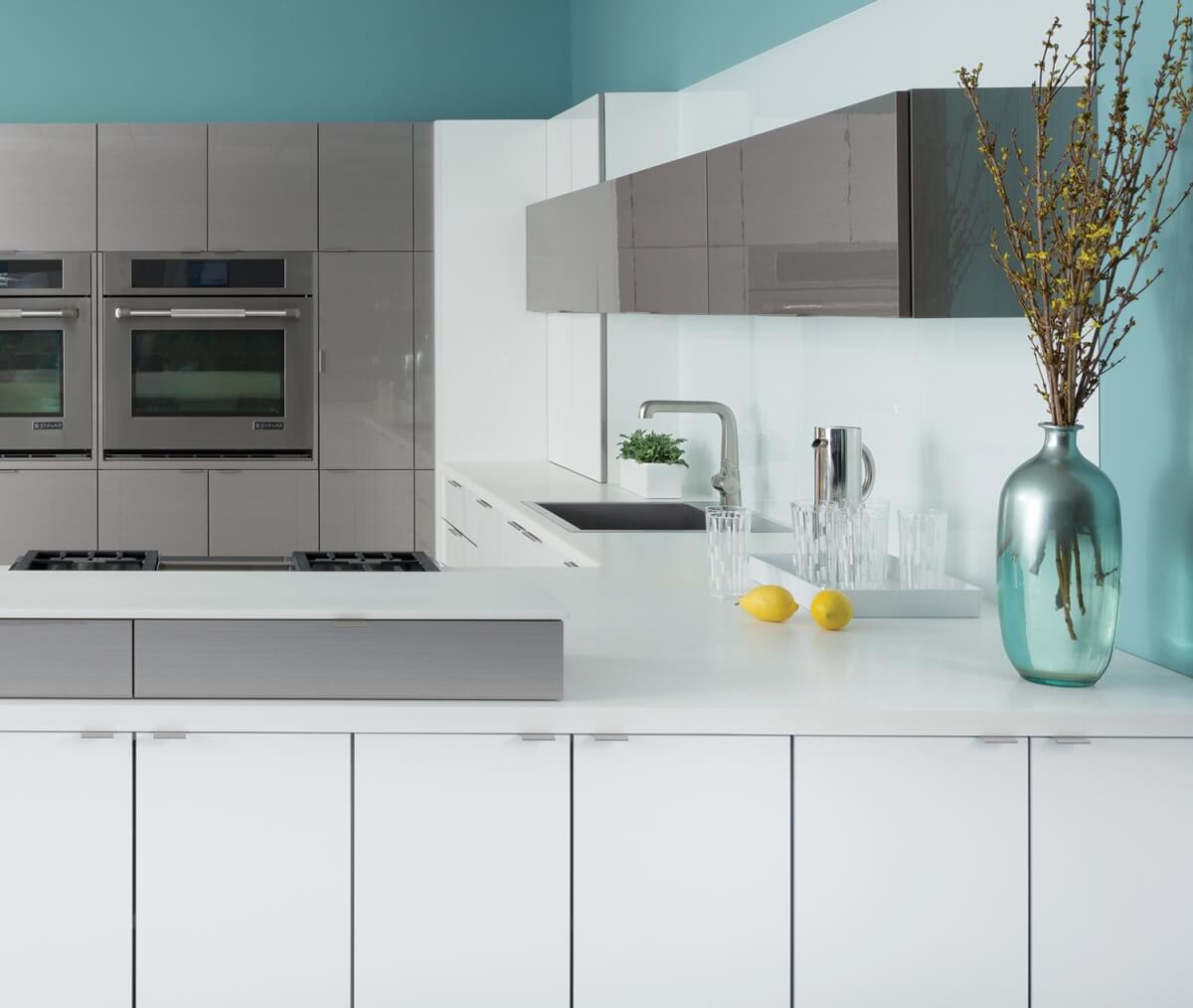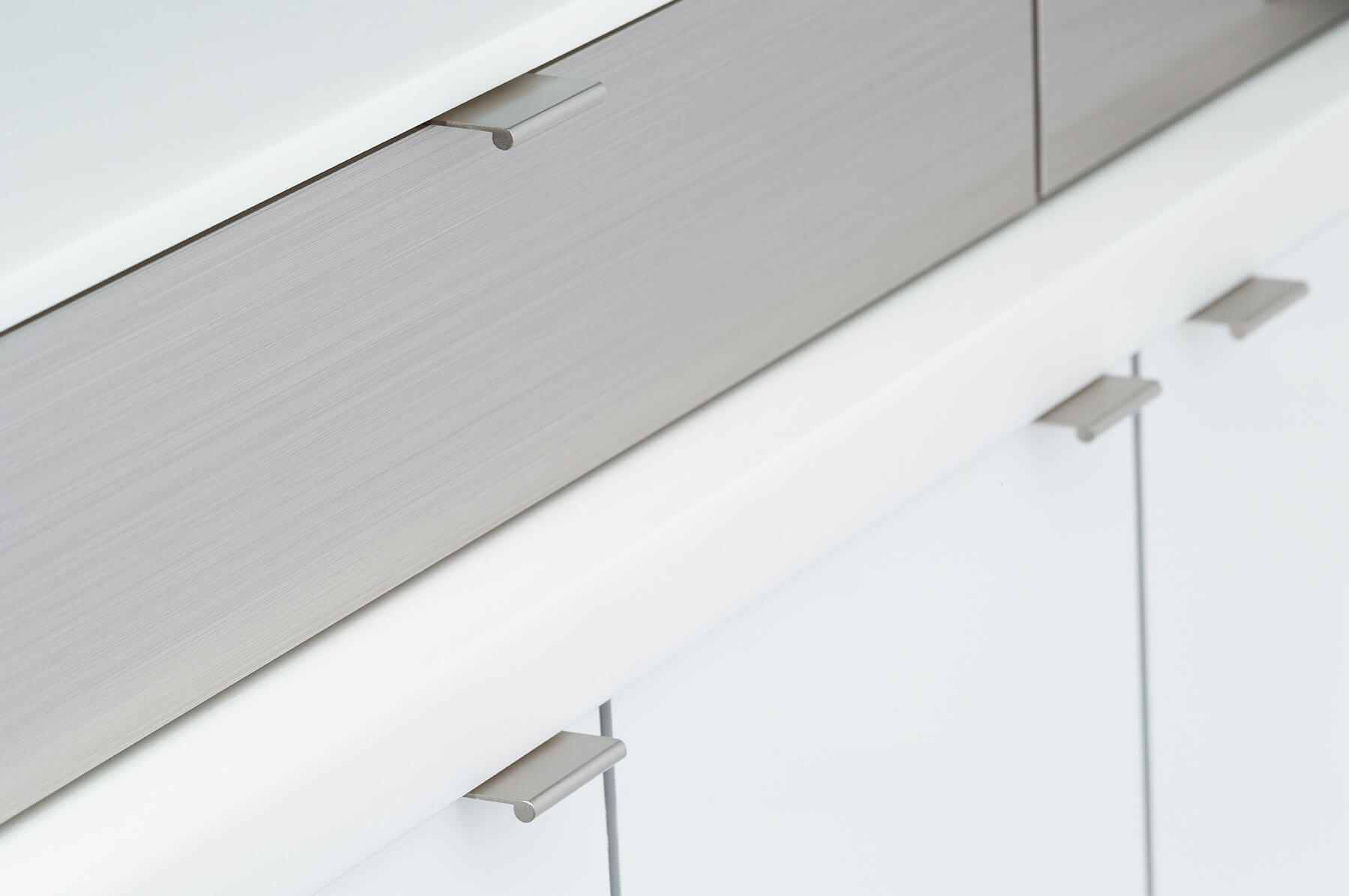 Subtle Horizontal Grain Cabinetry
In the final two examples below, horizontal grain is used as a subtle accent and yet it is still a focal point of the overall design.