Kitchen islands are one of the most difficult parts of a kitchen to design. Decisions abound when planning the island: what appliances will be included, will there be a sink, will there be seating, and for how many? There are also storage solutions to be considered in addition to electrical outlets and surrounding traffic clearances (a big consideration). Each one of these topics could easily be a blog on their own. Today, however, I have chosen to address another island topic, one that affects every island regardless of its form or function: the endcap.
How an endcap is designed can support seating, electrical outlets, storage, and more. It can also provide a beautiful style statement. Here I will highlight a couple of our most popular ways to cap an island using Dura Supreme's Column Endcap Assembly and Box Assembly.
Both of these island endcap options are customizable and come pre-assembled. No more cobbling pieces and parts together on-site to create your design statement!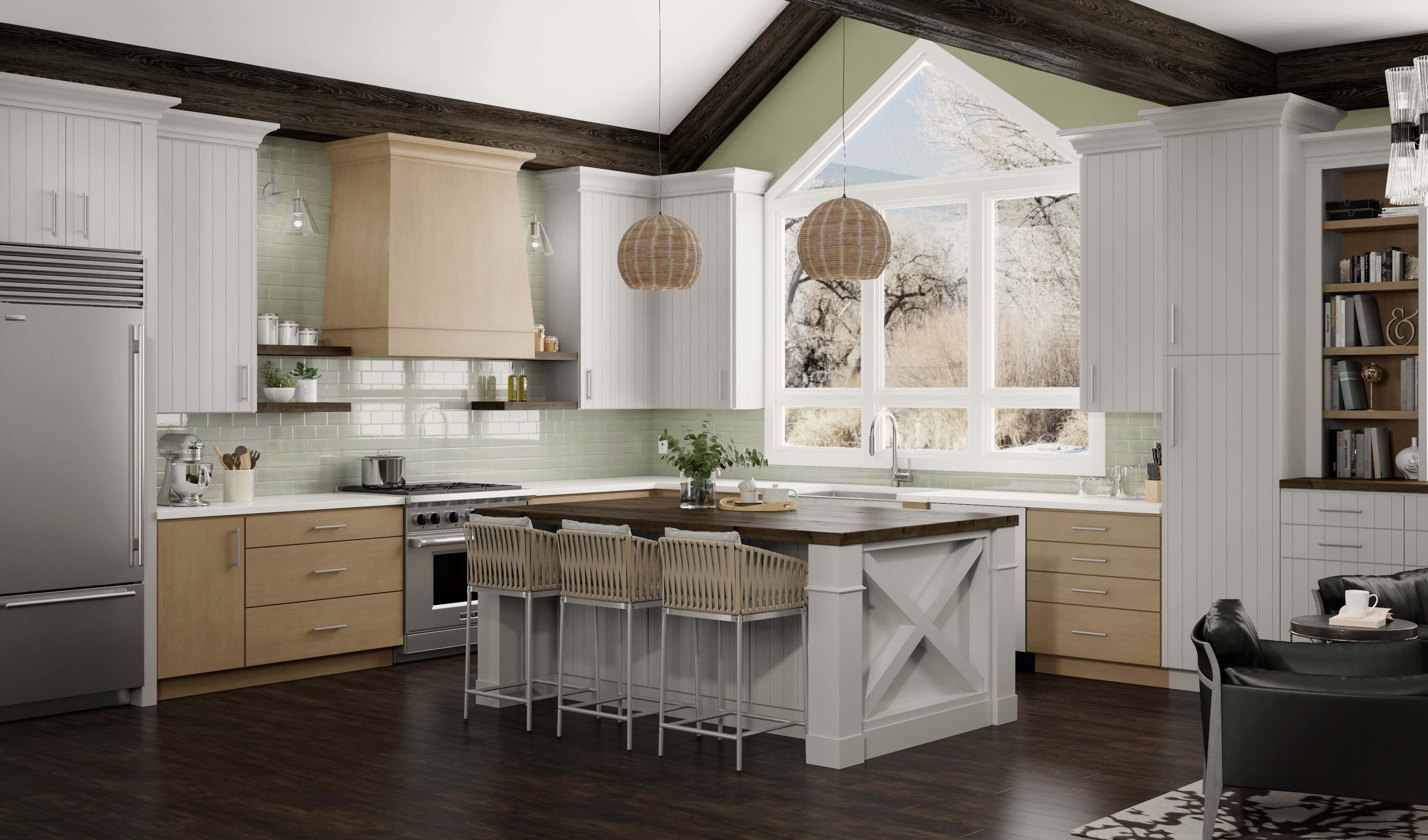 "X" Column Island Endcap, Dura Supreme kitchen.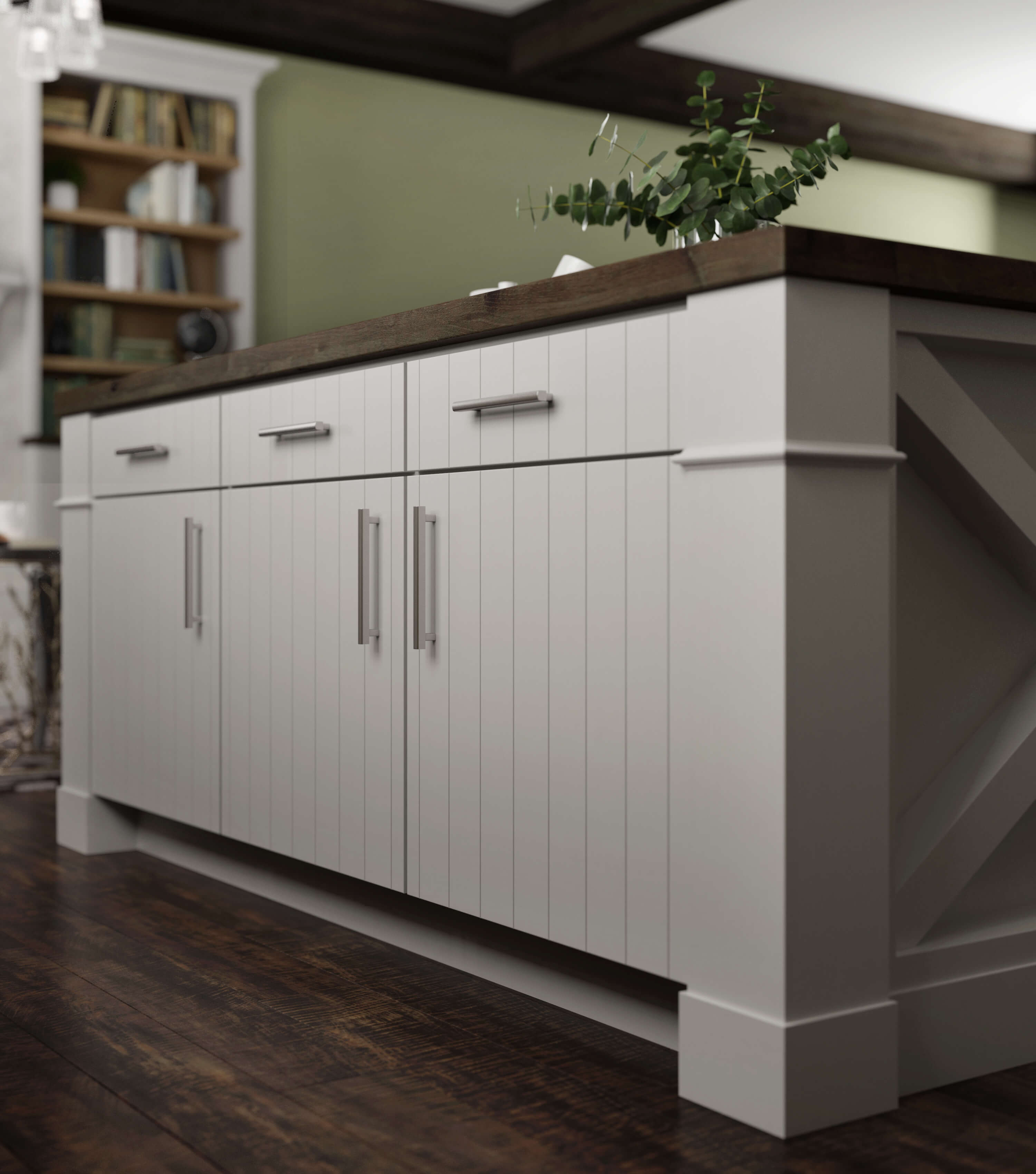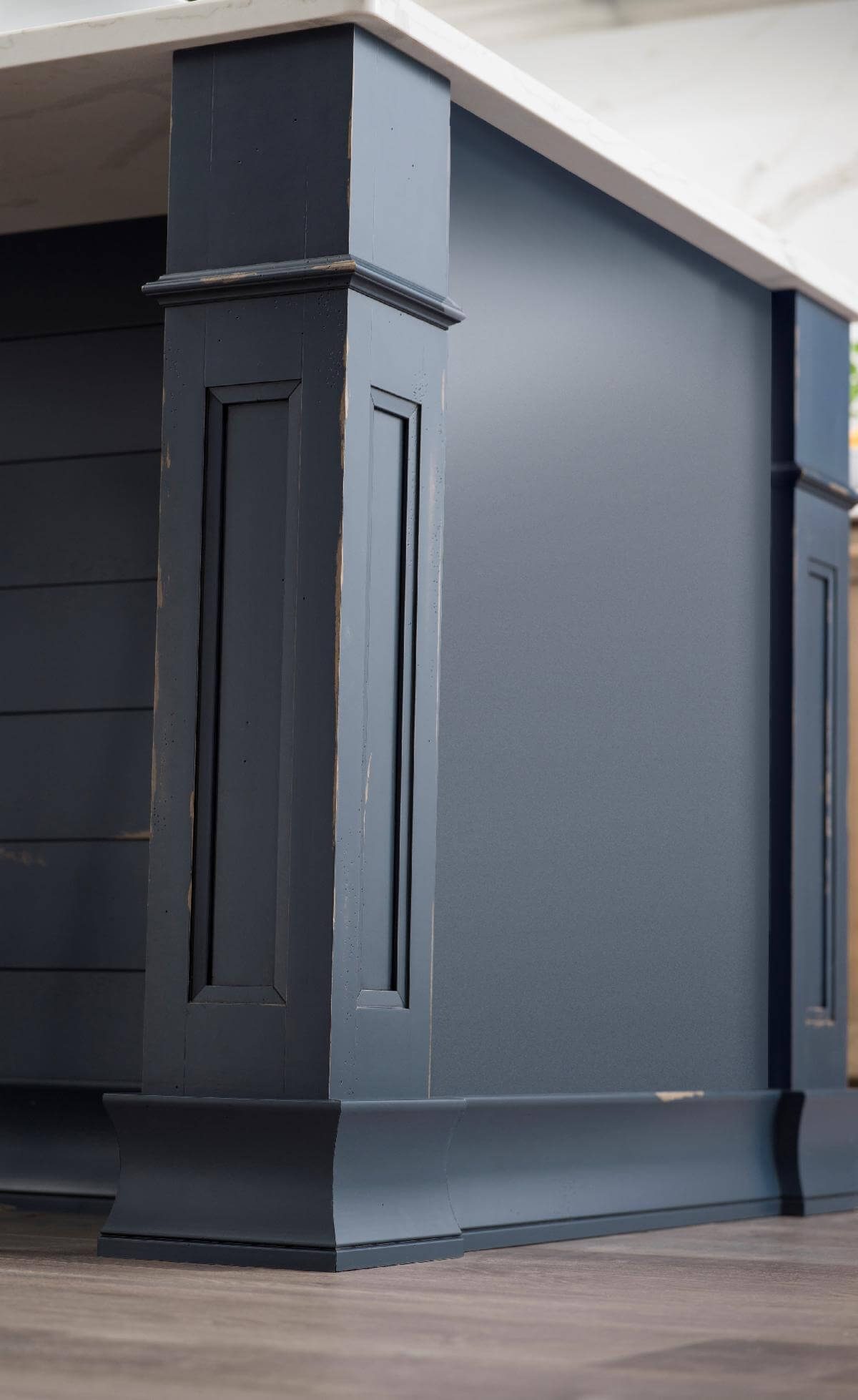 In addition to having different applications in the middle, both of the above islands have different column styling: one with just an applied molding, and the other with the applied molding plus a flat panel that matches the profile of the door styling of the kitchen.
You could also choose to have a decorative panel between the columns, shown in the kitchen below:
Open shelves, a shallow cabinet, and shiplap are also options for between columns. The back side can be finished as well for a seating overhang. Paired with a coordinating panel spanning the back of the island, it is easy to continue a wainscot or ship lap look all the way around for a seamless, intentional look.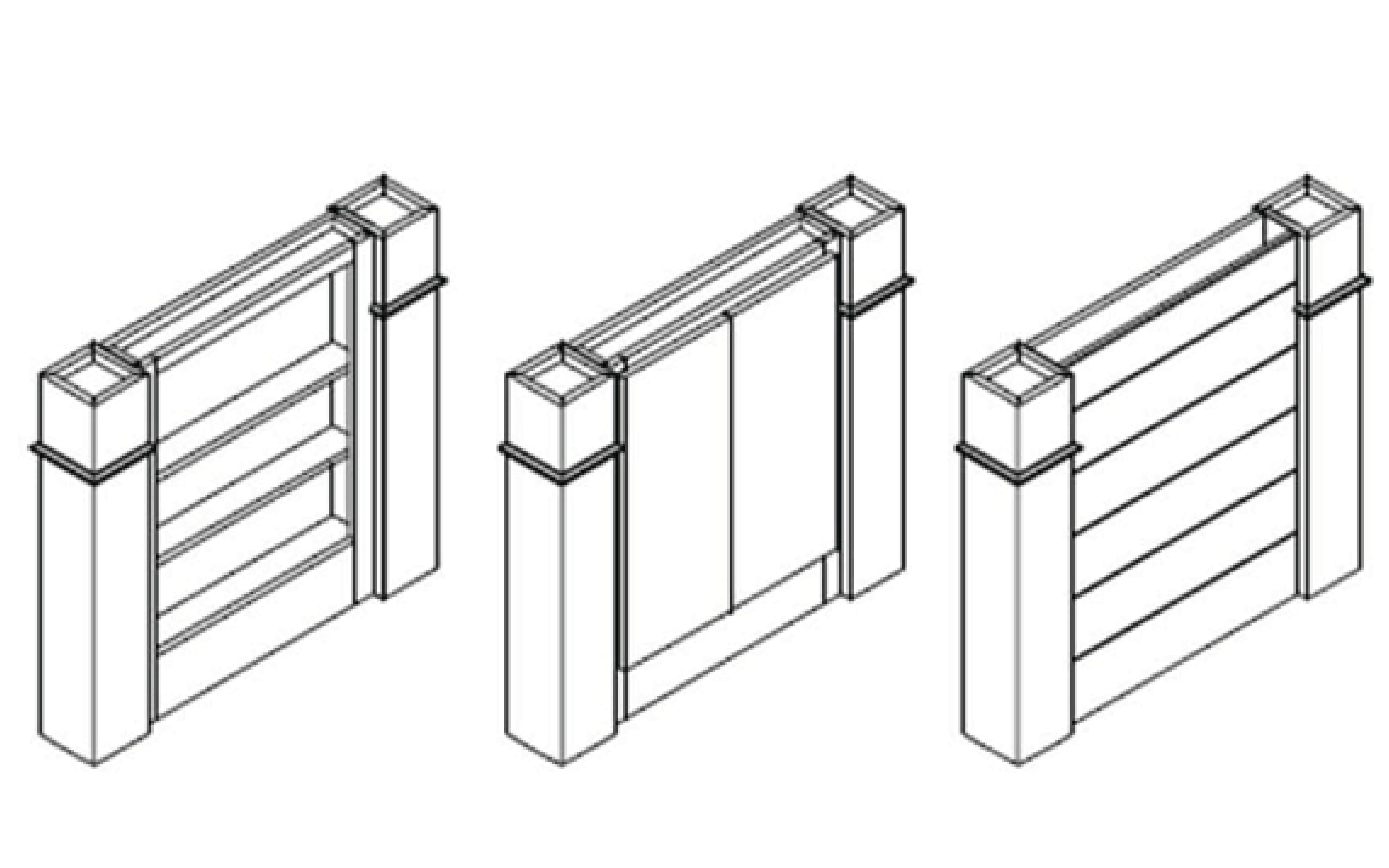 Three more Dura Supreme Column Endcap Assembly options: open shelves, shallow cabinet, and shiplap.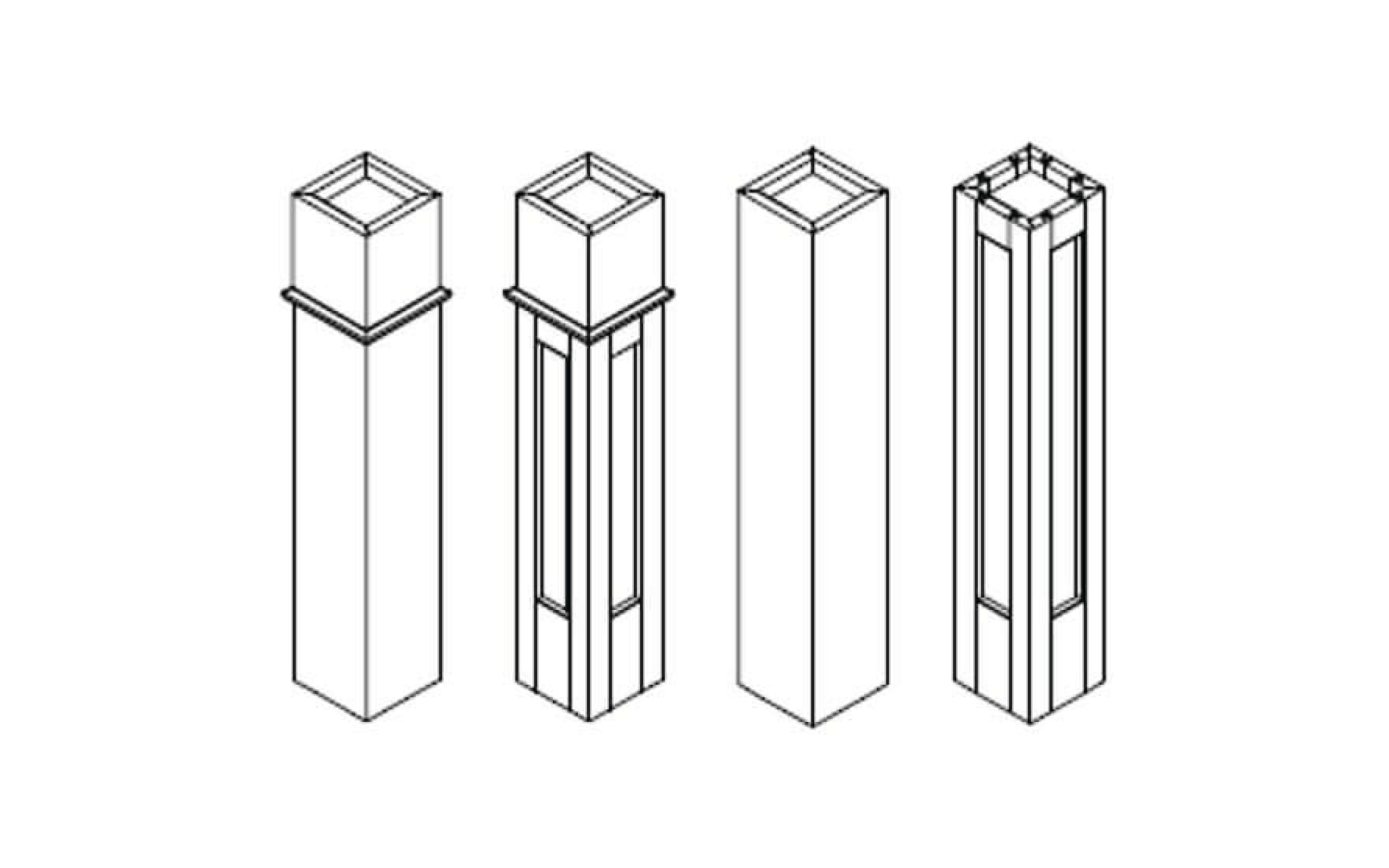 Dura Supreme offers four column style options.
If you want to go more minimalist, you can choose one of our Box Endcaps. Below is an example of our Box Endcap done in shiplap – gorgeous when paired with our shiplap hood.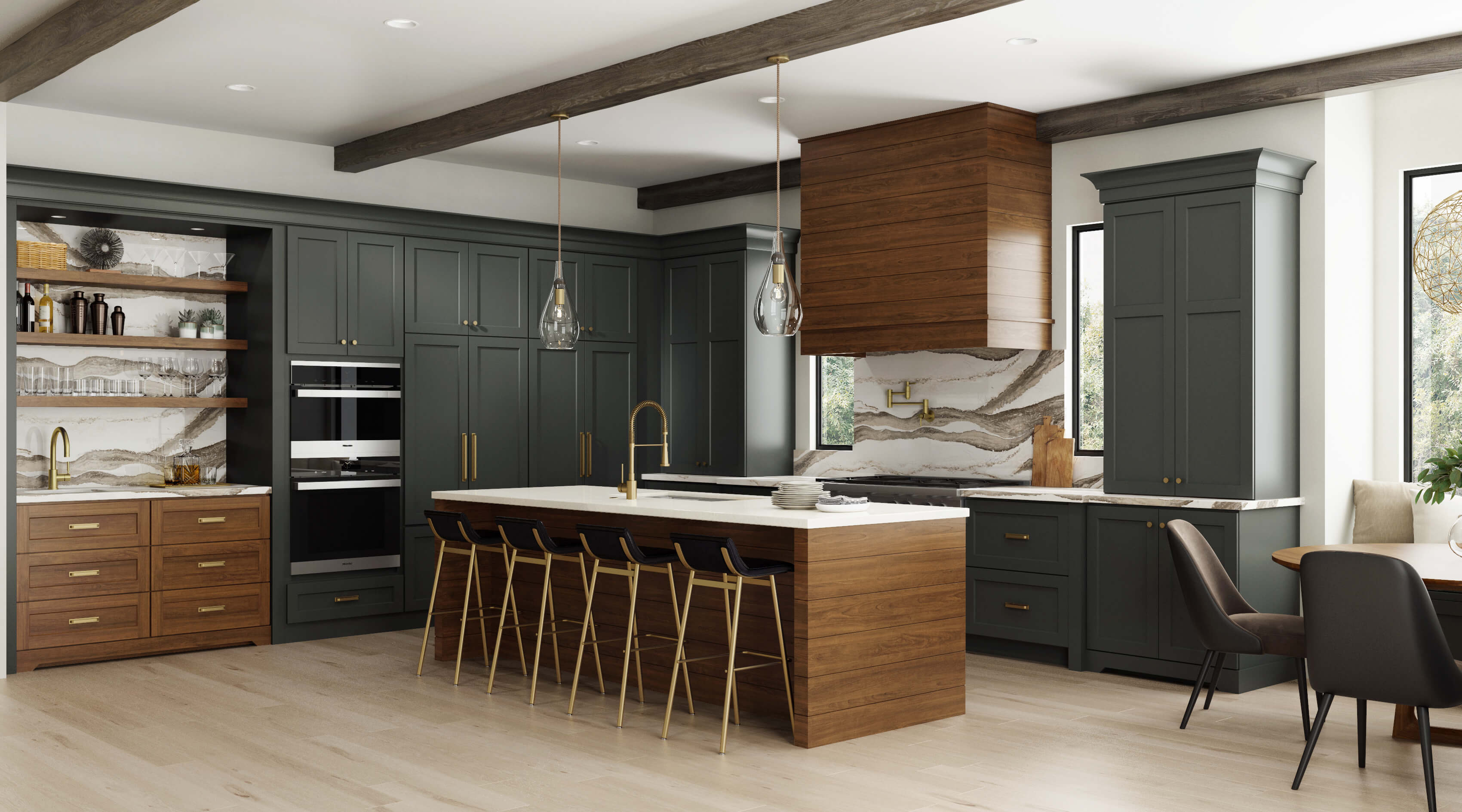 Dura Supreme's Island Box Endcap in shiplap.
Our Box Endcaps can also be designed with decorative panels or a plain panel. Regardless of Box Endcap style chosen, the back will come finished, and if ship lap is chosen, it will wrap around the back side so that your seating area looks great.
Between the Column Assemblies, the Box Endcaps, and all the combinations that can be achieved with our various columns and center options, the possibilities are many. Creating an island unique to the homeowner's style is easier than ever!